6th Annual Brewstillery Festival Returns to StormBreaker Brewing
|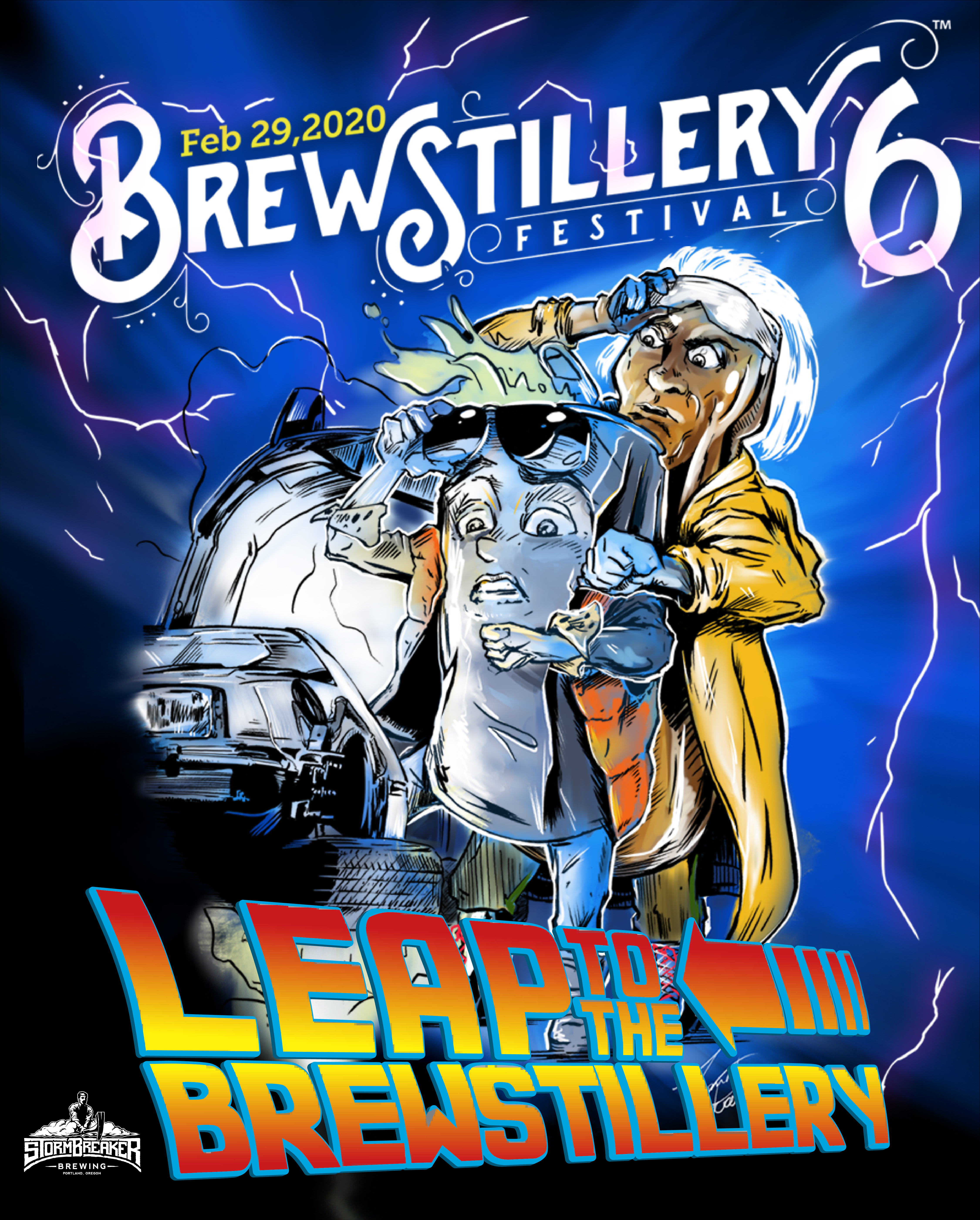 The world of beer and spirits come together when the 6th Annual Brewstillery Festival returns to StormBreaker Brewing on Saturday, February 29th from Noon-8:00pm. Each year, StormBreaker brings together local breweries and distilleries for a special fest that highlights each makers product and this year is no different.
Brewstillery Festival will pair 4oz beer samples with 1/4oz spirit tasting. If you only want the beer or just the spirit you can go just that route as tasting tickets will be for either option. But the pairing is what makes this event unique!
There are two ticket options for the 2020 Brewstillery Festival – General Admission for $25.00 ($27.54 after fees) and VIP for $45.00 ($48.78 after fees). General Admission entry includes an event branded beer tasting glass and 10 tasting tickets. VIP (limited to 75) includes event branded whiskey glass, event beer tasting glass, 15 tickets, and one hour early entry at 11:00am. Advance tickets can be purchased here.
Here's a preview of the pairings that will be available on Saturday at the 6th Annual Brewstillery Festival.
Participating Breweries and Distilleries:
StormBreaker / StoneBarn: 3 Years in the Making = Bourbon BA Imperial Red + Barnstormer Red Rye Whiskey
StormBreaker / StoneBarn: Blondie Wine and the 3 Peaches = Rye Peach BA Blondie Wine + Peach Rock & Rye Whiskey
Wayfinder / Westward Whiskey: Way Out West = Czech Dark Lager + Westward American Single Malt
Von Ebert / Clear Creek: Hood to Haze = Hazy IPA + Pear Brandy
Pono / Aria Gin: Joy Ride = Gin BA Farmhouse + Aria Portland Dry Gin
Old Town / New Basin: Stumbling Cowboy= Pinot BA Rye/Wheat + Wild Will Wheat Whiskey
Migration / Captive Spirits: Big Lush = Dry Hopped IPA + Big Gin
Level / Hood River: Excite Bike = Cream Ale + Easy Rider Bourbon
Leikam / Crater Lake: The Elixir = Lemon Pale + Sweet Ginger Vodka
Grains of Wrath / 4 Spirits: Spirits of Darkness = Dunkel Lager + Bourbon Whiskey
Gilgamesh / Eugenho Buriti de Minas: Tropical Old Fashion . . . No Cherry Required = Whiskey BA Red w/ Agnostura Bitters + Famo Cherry Cask Cachaça
Gigantic / Ransom: The Bramble = Gin BA Blackberry Beer + Ransom Old Tom Gin
Ex Novo / Rolling River: Rye Me A River = Aquavit BA IPA + Brown Bear Aquavit
Ecliptic / Rose City: Rye'd the Currants = Belgian Tripel + James Oliver Rye
Culmination / Wander Back: Beyond the Shimmer = Nitro Fruited Sour + Whiskey Aged in Rum Barrels
Cascade / Bull Run: Whiskey Rick = Pinot BA Fruited Sour + American Whiskey Finished in Pinot Noir Casks
Brewery 26 / New Deal: Sunny on the Inside = Saison + Pear Brandy
Breakside / Freeland: Sol Mates = Chardonnay BBL Aged Golden Tart + Gin
Baerlic / Shine: Shine Bright Baer = German Lager + Cascadian Blue Agave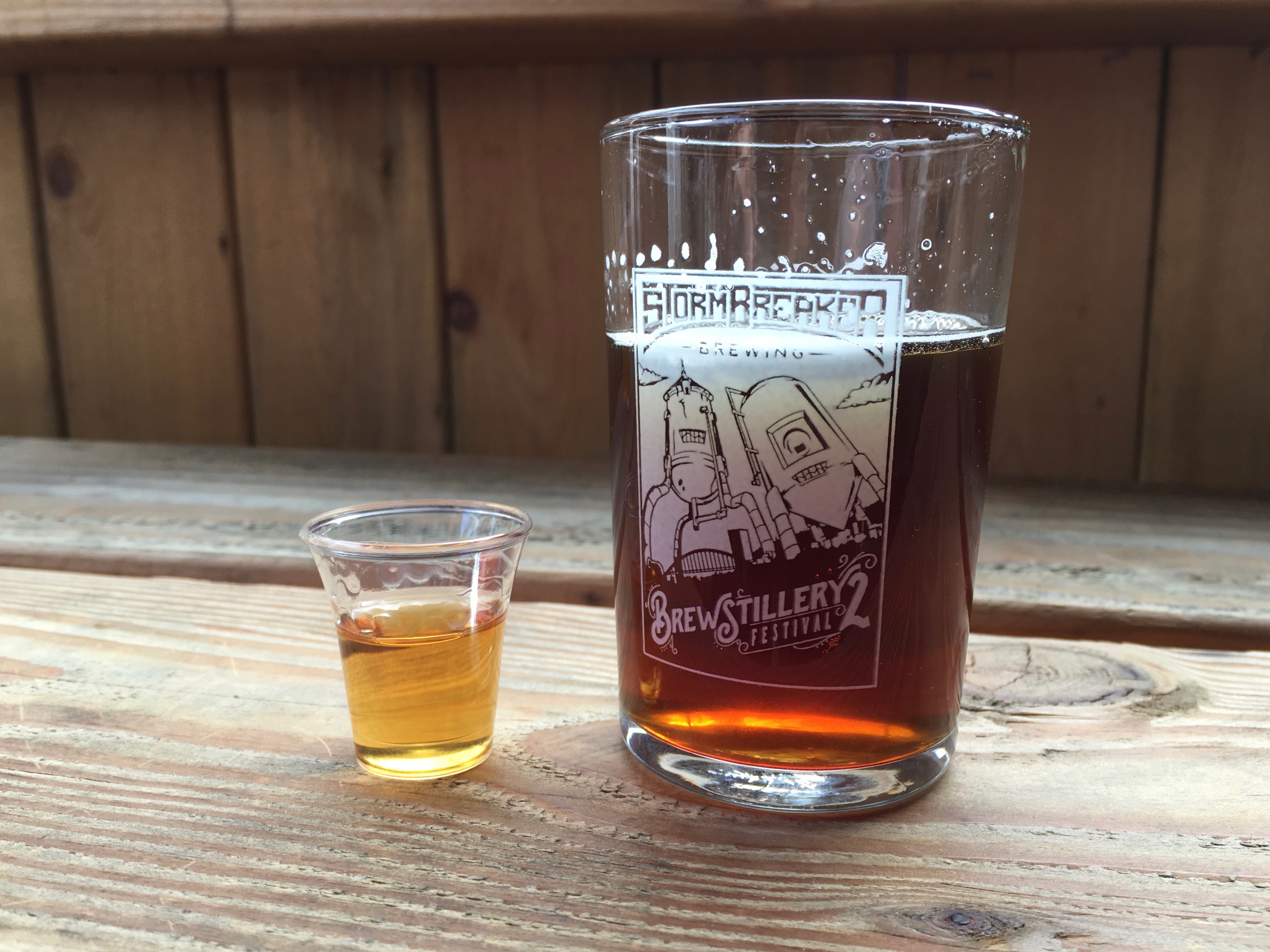 Throughout the day there will be live music from Left of the Dial, Pagan Jug Band, and Buddy J's Jamaican Jazz Band. All ages are welcome and only those that want to sample the beer and spirits will need a ticket as StormBreaker will also be open just as usual. And since this event will be a bit busier, dogs are not allowed during the Brewstillery Festival.
StormBreaker Brewing
832 N Beech St
Portland, OR 97227