Loyal Legion Celebrates Its 3rd Anniversary
|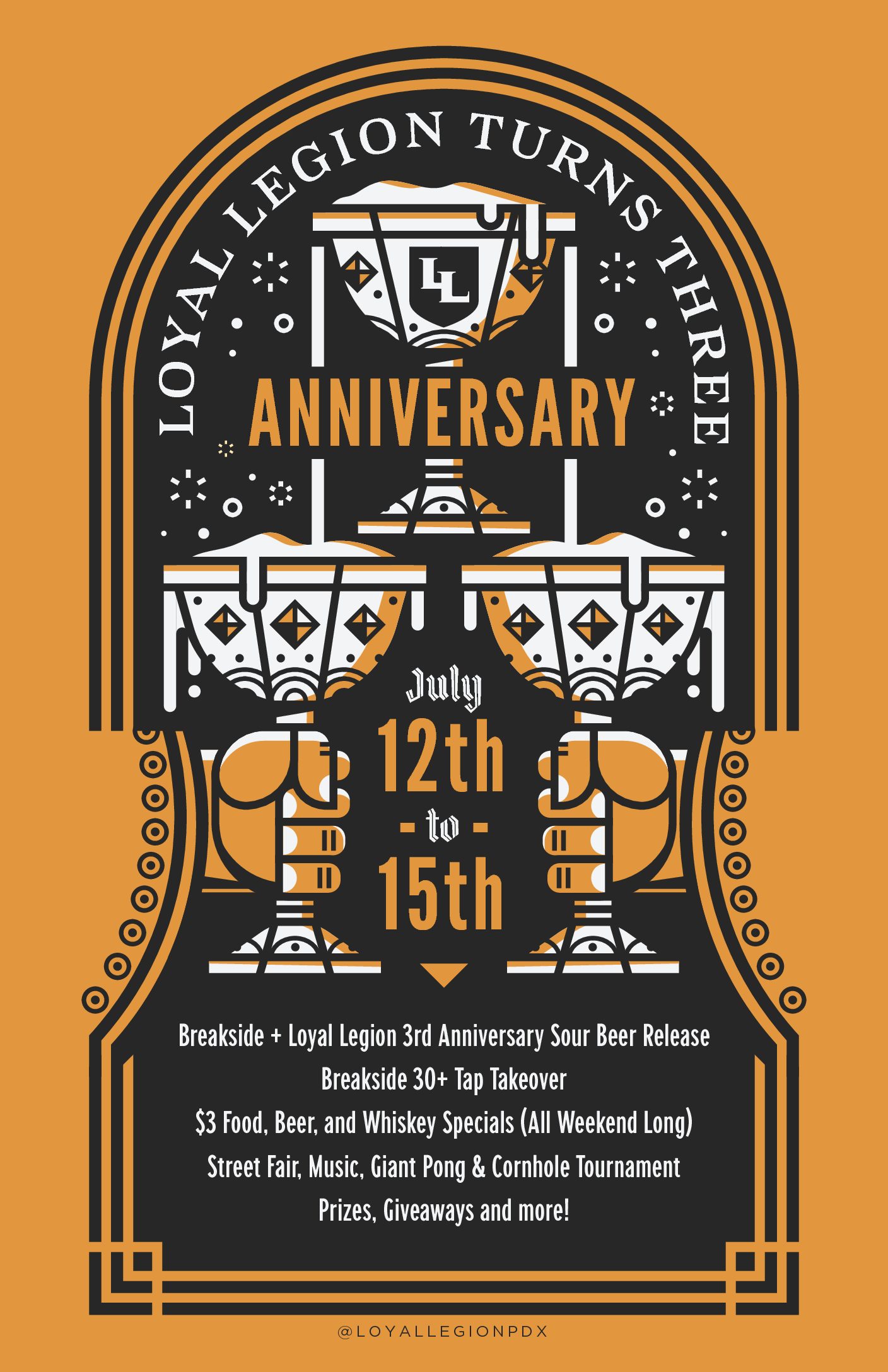 The beer bar the made its claim on selling only Oregon brewed beer from 99 taps is set to celebrate its 3rd Anniversary later this week. From July 12-15, 2018, Loyal Legion will celebrate its milestone by tapping over 30 beers from Breakside Brewery for a huge Tap Takeover!
The four day celebration will bring forth consecutive days of serving a complete lineup of beers from Breakside along with a new Loyal Legion 3rd Anniversary sour beer release.
Each day Loyal Legion will offer a $3.00 food, beer and whiskey specials. There will also be a block party with music, giant pong and a cornhole tournament. Plus be on the lookout for some prize giveaways.
And arrive early on Sunday, July 15th as Loyal Legion will open at 7:30am to televise the World Cup Final.
Loyal Legion
710 SE 6th Ave.
Portland, Oregon 97214