Celebrate St. Bernardus ABT 12 Day on December 12th
|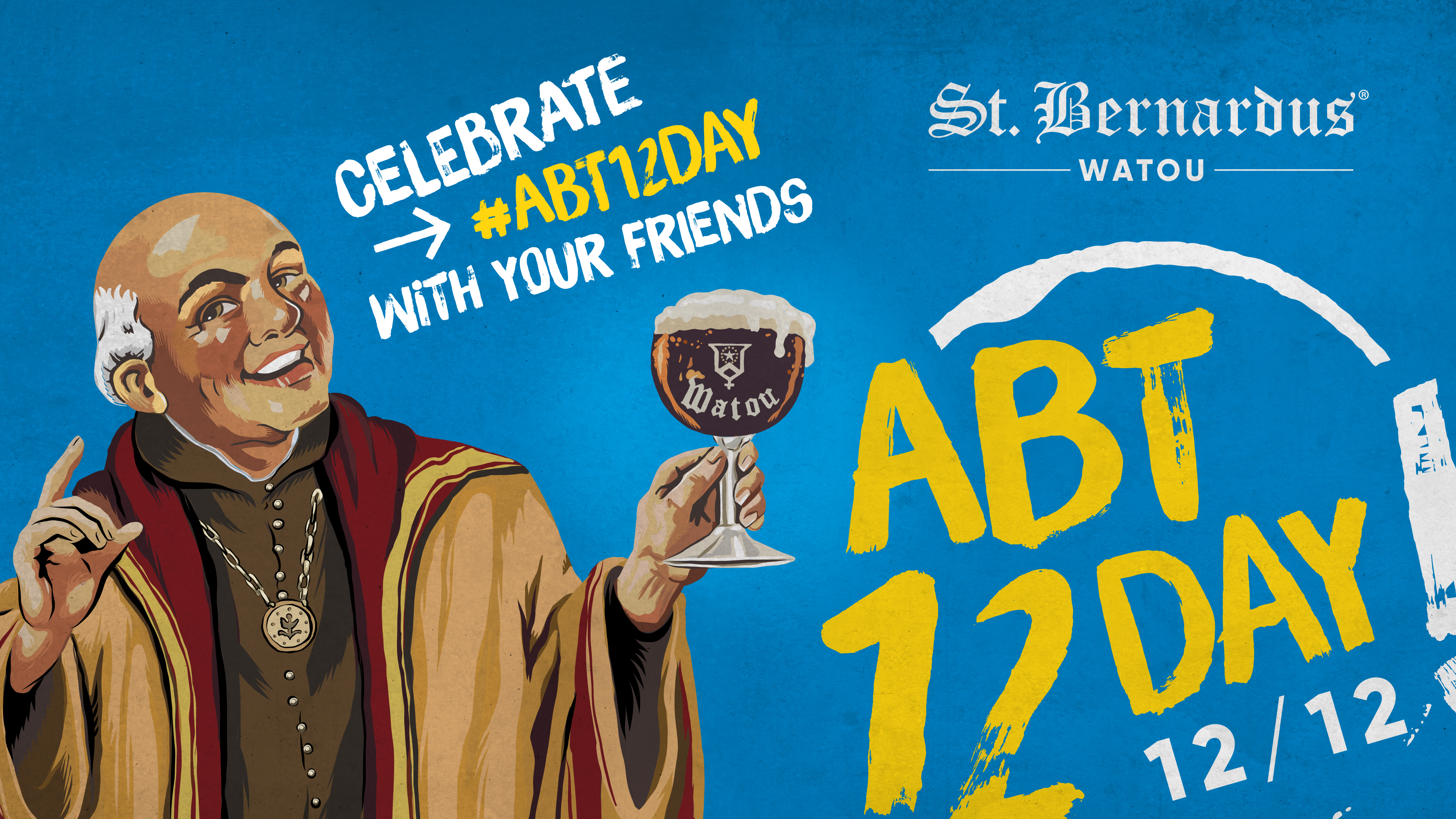 With a 99 score on BeerAdvocate, one beer that is truly worthy of having its very own day to celebrate is St. Bernardus ABT 12. This day, ABT 12 Day, that takes place on December 12th has become an annual event to celebrate this world class beer.
Imported by D&V International Imports, St. Bernardus Abt 12 comes from Brouwerij St. Bernard. ABT 12 is a traditional abbey ale brewed in the classic style of Belgium's Trappist Monks. It is almost ebony in color, smooth, creamy and full bodied with big richness of texture that is almost oily and very assertive, like a warming coconut brandy. ABT 12 sits at a bold 10% ABV
Here's a list of bars in the Pacific Northwest that will be celebrating ABT 12 Day on December 12th. Many of the events in Washington State have been organized by two distributors – Browar Polska and Kendall's Pioneer. We are pretty sure that this list will be larger than this but it's a solid starting point.
ABT 12 Day Participating Bars:
The BeerMongers – Portland, OR
Ben's Bottle Shop – Vancouver, WA
Bottleworks – Seattle, WA
Brouwer's Cafe – Seattle, WA
Beer Authority – Seattle, WA
Pine Box – Seattle, WA
Stumbling Monk – Seattle, WA
Full Throttle Bottleshop – Seattle, WA
Windy City Pie – Seattle, WA
Growler Guys – Seattle, WA
Beer Junction – Seattle, WA
Teku Tavern – Seattle, WA
Toronado Seattle – Seattle, WA
Pint Defiance – Tacoma, WA
Peaks & Pints – Tacoma, WA
Mercato Ristorante – Olympia, WA
Swing Wine Bar – Olympia, WA
Cryptotropa – Olympia, WA
Rainier Growlers – Puyallup, WA
Tizley's Europub – Poulsbo, WA