Hammer & Stitch Brewing To Host Luau Block Party
|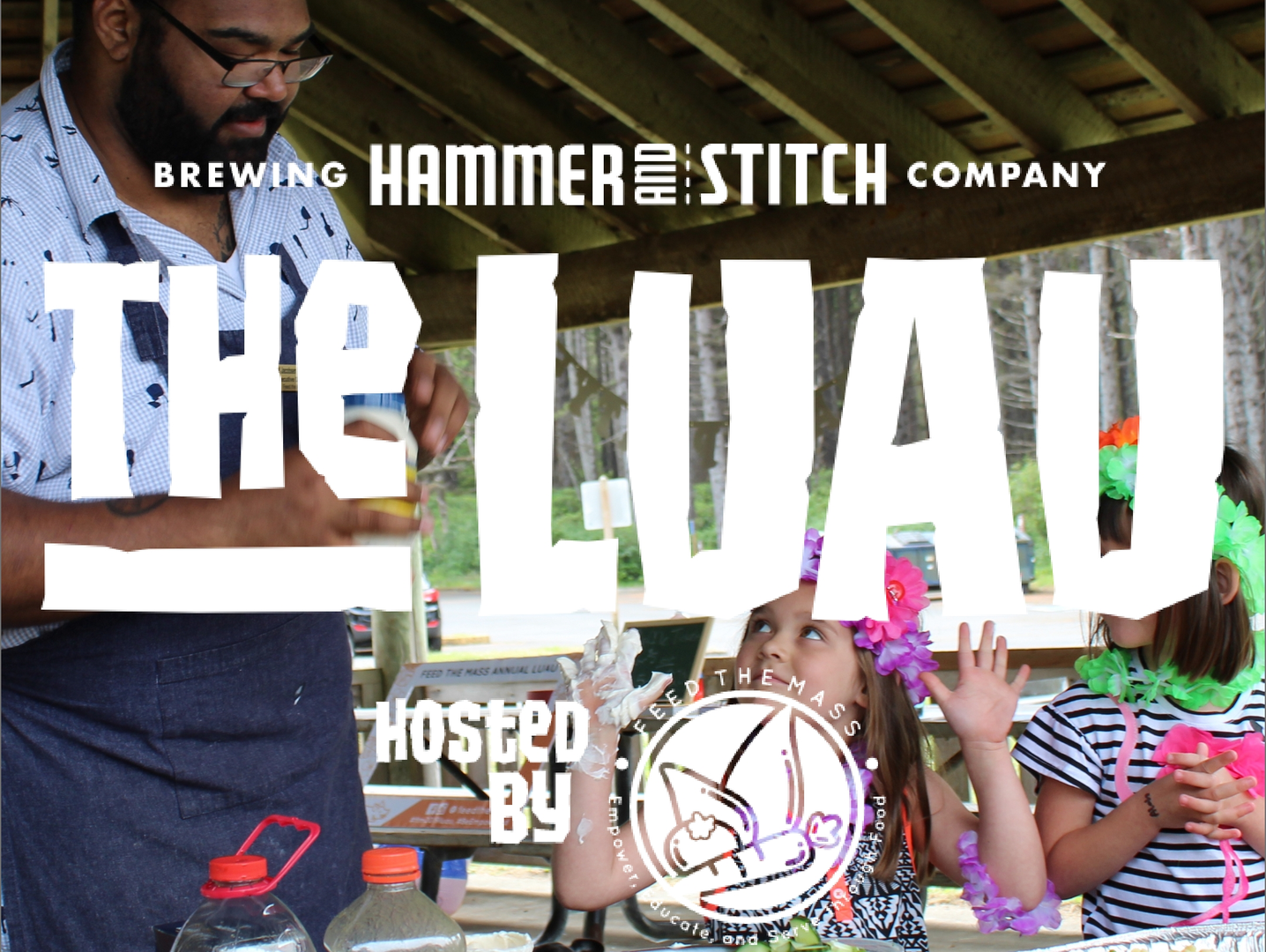 For the final Saturday of the month of June, Hammer & Stitch Brewing will be shutting down its street for a Luau Block Party. This block party, taking place on NW Wilson, will be in conjunction with Feed The Mass for an afternoon of live music, a beer releases, specialty drinks and food, hula dancing lessons, local artists and activities, a raffle, silent auction, and more!
The family friendly Luau Block Party will take place on Saturday, June 25, 2022 from 2:00-6:00pm. It'll be a fundraiser for Feed The Mass, a community organization providing meals for food insecure folks in Northwest Portland.
Also taking place the same day is the release of Hana Hou POG Wheat Beer. Taking the name for "try it again!", Hana Hou is bursting with tropical flavors of passionfruit, orange, and guava to compliment this easy-drinking wheat beer for the perfect Luau experience. The beer drinks light on the pallet, yet is very satiating. The mild citrus from the hops melds with the wheat malt to quench any thirst.
The mission of Feed The Mass is to Empower, Educate, and Serve their local community. Its FED Program rescues hundreds of thousands of pounds of food from being wasted each year. They combine this rescued food with purchased complimentary ingredients to create whole, nutritious, balanced meals. They serve these meals for free to hungry community members that are in need of support. Help them meet their goal of funding 40,000 meals and raise $100,000, which will feed our local community through the end of 2022!
Hammer & Stitch Brewing
2377 NW Wilson Street
Portland, OR, 97210