N.W.I.P.A. 2019 Triple IPA Fest
|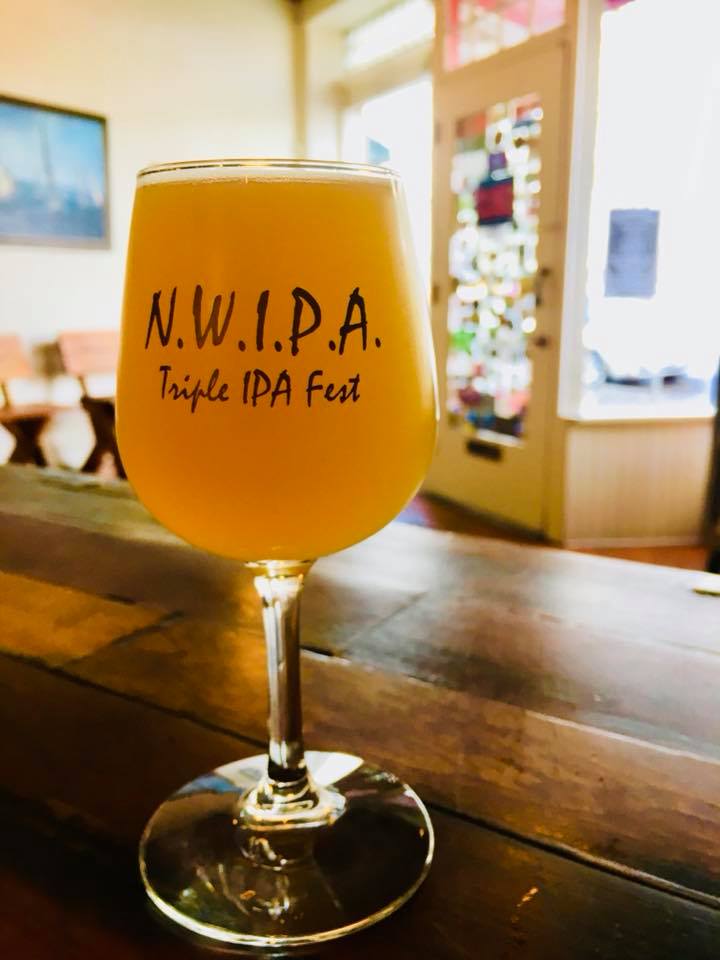 It's the time of year for triple IPAs being released by so many breweries. This also means that it's time for the annual N.W.I.P.A. 2019 Triple IPA Fest. The daylong hop bomb of a fest takes place on Saturday, March 2nd from 2:00-111:00pm.
Here's a preview of what to expect on tap. Just make sure you come prepared for all of this hop forward, high ABV goodness!
Triple IPA Fest Tap List:
Aslan Brewing – Megathrust
Breakside – Safe Word
Pfriem – Triple IPA
Russian River – Pliny The Younger
Georgetown – Rudy Lay Tuck-Tuck
Bale Breaker – Mount Saint Humulus
Great Notion – Trying For Triplets
Grains Of Wrath – Spoils Of War
Skookum – Despite the Roar
Sunriver – Tectonic
Reubens – Blimey That's Bitter
In addition to the hop bombs, N.W.I.P.A. will be hosting Wishbone Kitchen as it will be serving up some delicious food from 3:00-8:00pm.
Wishbone Menu:
Smashed Sandwich – Chopped Steak, Egg, Fried Capers, Soft Herbs & Spicy Mustard ($12)
African Peanut Stew – Roasted Purple Sweet Potatoes, Roasted Carrots with Crushed Peanuts & Cilantro. ($10)
N.W.I.P.A.
6350 SE Foster Rd
Portland, OR 97206