Occidental Brewing LagerFest To-Go 2020 Packages Now On Sale
|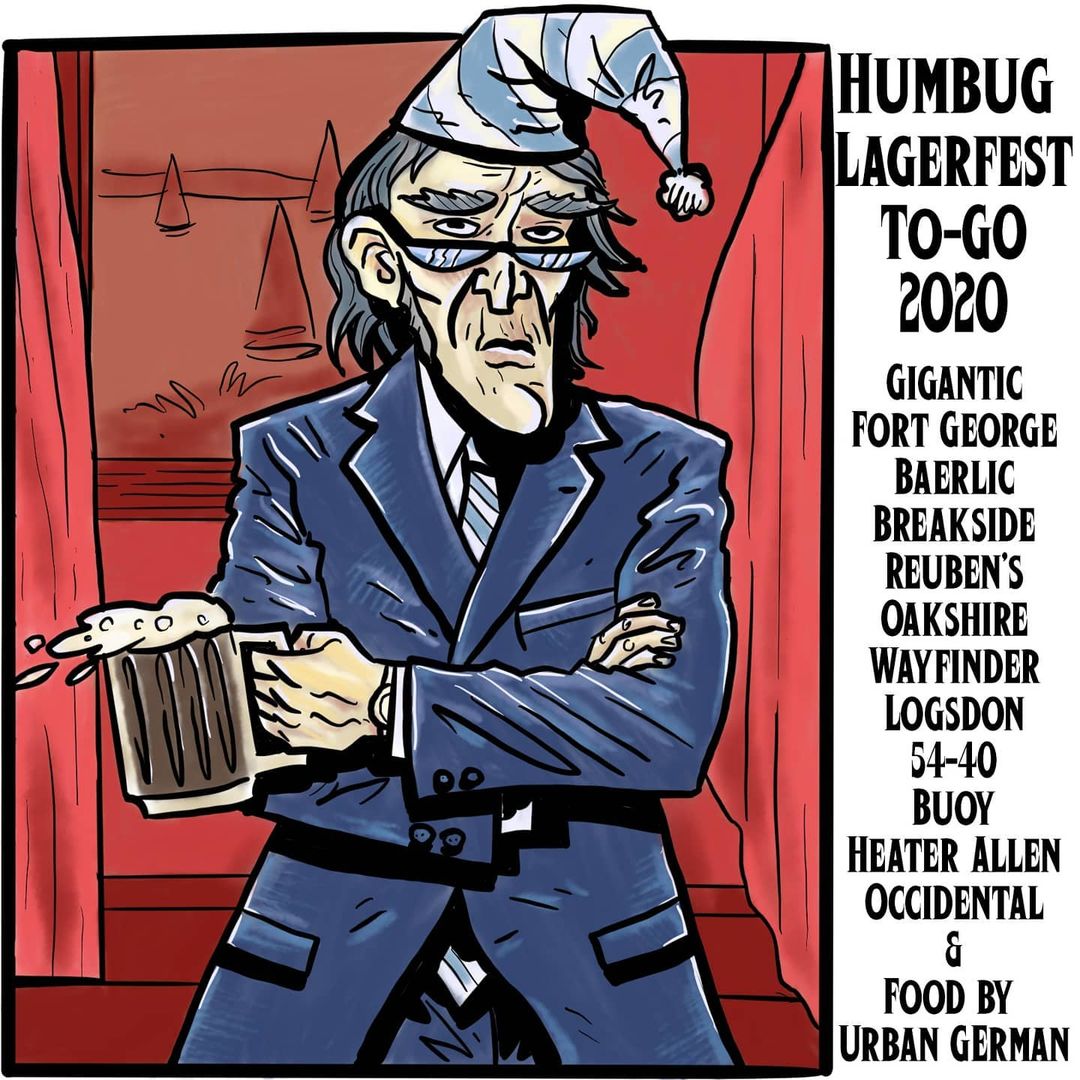 One event that normally takes place each December will continue on but in a new format. Occidental Brewing will host LagerFest To-Go 2020 as it continues to conduct business during the ongoing pandemic.
LagerFest To-Go 2020 packages are now on-sale for early December pick up at Occidental Brewing. The new package includes a special curated mixed 12 pack of 12 various lagers from 12 different Pacific Northwest breweries. In addition to the curated variety 12-pack, Occidental will include two sausages, one pretzel and 16oz of Goulash from Urban German in the festival package!
The beer list is taking shape as Occidental Brewing is prepping a yet to be named Steam Beer and the rest of the guest breweries are listed below.
Gigantic Brewing – Project Pilsner Lotus
Fort George Brewery – Cathedral Tre
Baerlic Brewing – Sundowner Dark Lager
Breakside Brewery – Sunset Pilsner (Collab w/ Figuro Mountain)
Reuben's Brews – Wolfsburg Helles
Oakshire Brewing – Doggerland Baltic Porter
Wayfinder Beer – BeYOB Quad-Decocted Lucubrator
Logsdon Farmhouse – Helles for Sinners Smoked Helles
54-40 Brewing – 1862 Mexican Lager
Buoy Beer – Dunkel
Heater Allen Brewing – Sandy Paws Baltic Porter
LagerFest To-Go 2020 Packages are now on-sale at $60 each. After Thanksgiving the packages will increase to $65. Packages can be pre-ordered by clicking here with pickup in early December.
Occidental Brewing
6635 N Baltimore Ave
Portland, OR 97203