Roux Portland Presents Sauced – Celebrating Beverages
|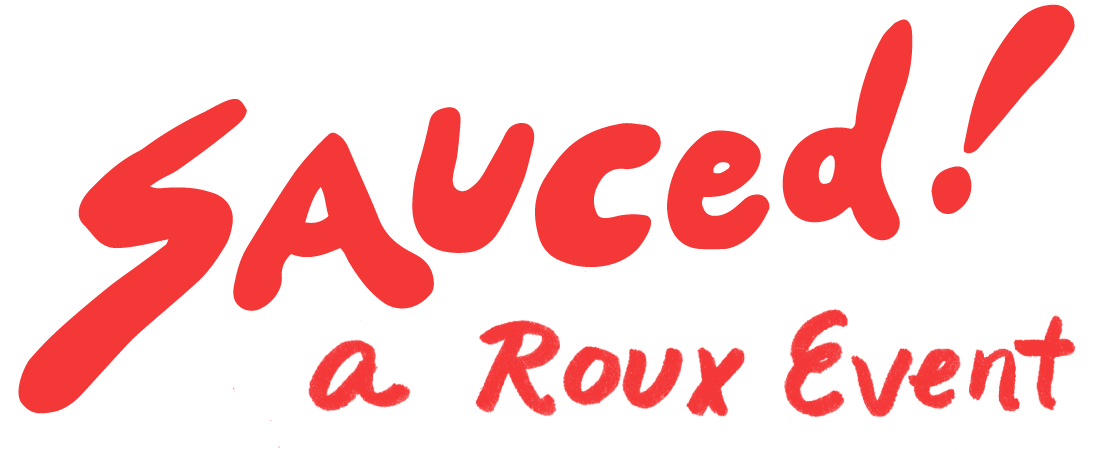 Portland, Ore. [June 6, 2023] – Prepare your taste buds for an afternoon of indulgence as Roux Portland presents Sauced, a new event dedicated to celebrating all things beverage. This ticketed event kicks off the Roux event series for 2023 and promises an unforgettable experience for beverage and pizza lovers alike.
Sauced! will take place on Sunday, July 9th from 12-4pm at Redfox Commons, where attendees will have the unique opportunity to sample over 30 different beverages from a wide array of categories. From wine and craft beers to small batch spirits and refreshing NA options, this event will have something to quench every thirst.
Sauced! Is also bringing an all-star lineup of bartenders to the hero bar, showcasing their creativity and skill with four featured cocktails. Prepare to be amazed by the incredible talents of Emily Mistell (Hey Love, PDX), Kate Gerwin (Happy Accidents Bar & Drink Masters/Netflix, Bartender of the Year 2023), Alicia Perry (CH Projects / San Diego) and Kate Marotta (Dear Sandy, PDX).
In addition to the full beverage selection, eat slices from Shar Dues of Red Sauce Pizza, Gina Rollo of Pizzeria Stellina, Risa Lichtman of Lepage Food & Drink with one more pizza maker to be announced soon! And to satisfy your sweet tooth, indulge in ice cream sundaes from Oatly and Honey Mama's.
Roux Portland launched in October 2019 with a full weekend of events and will return this October 13-15, 2023 with a brunch, panel discussions, a dumpling showcase and workshop. But, the Roux crew didn't want to wait until the fall for Sauced!, so it's coming to you this July.
Tickets for Sauced! are priced at $75, offering incredible value for a day packed with unlimited tastings, signature cocktails, saucy slices and sundaes. This event is open to anyone who appreciates the world of craft beverages. Secure your tickets to Sauced when they go on sale on Friday, June 9th and get ready for a flavorful afternoon that will leave you thoroughly sauced!
For more information and to purchase tickets, visit rouxportland.com/sauced. Follow us on @rouxportland for updates and sneak peeks.
Further support for Roux comes from their partners OnPoint Community Credit Union, Oatly, Tito's Vodka, Freeland Spirits and Kex Hotel.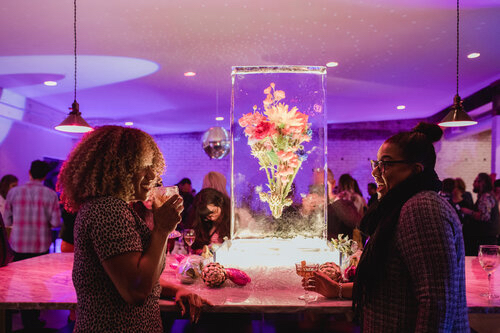 Event Details: 
Sunday, July, 9th
12:00 – 4:00pm
Redfox Commons @ 2034 NW 27th Ave, Portland, Ore
$75 per ticket, 21+ older event
Full list of participants at Sauced! at press release: 
Matcha Freak
Freetime Wine
Mijita Wine
Pink Cloud
Marigold Coffee
JAZ Spirits
Augustina Cellars
Dacha Wine
Joyus
For Bitter For Worse
Ashanta Wines
Aurora Elixirs
Sunflower Sake
Fizzy Lizzy Wines
Freeland Spirits
Sauvie Shrubs
Blue Bus Kombucha
Honeybee Lemonade
Steeplejack Brewing
Great Notion
Bitter Housewife
Kate Gerwin, Happy Accidents Bar
Emily Mistell, Hey Love
Kate Marotta, Dear Sandy
Alicia Perry, CH Projects
Shar Dues, Red Sauce Pizza
Gina Rollo, Pizzeria Stellina
Risa Lichtman, Lepage Food & Drink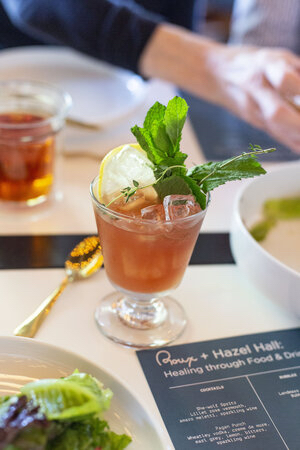 About Roux Portland:
Roux was launched in October 2019 in Portland, OR to celebrate and highlight women and underrepresented voices in the food & beverage industry. The first year was a special weekend and truly, the start of something good. Successfully welcoming 500+ attendees and 33 participants from all over the country, it was  an inspiring weekend packed with powerful discussions, beautiful food, drink and hand-on experiences. 2020 + 2021 were much different years, but Roux still brought the local Portland community brunch delivery, soup takeaway, cocktail kits, Adult Tea and a virtual poster AND puzzle show. Now we're back in July and October 2023, more inspired than ever and ready to celebrate you all in a big way. Learn more at rouxportland.com
About House of Commons: 
Roux is founded by Portland-based House of Commons (Delia Tethong and Jenna Winkler), producers of the beloved Portland Flea, Portland Bazaar and Street Bazaar. HOC is a creative and experiential production studio creating curated experiences through connection and community for brands, companies and local makers + artists. Roux is the culmination of Jenna and Delia's collective experience and a shared passion for community and recognizing women and underrepresented talent and leadership.