The Beer Here: Portland Craft Beer Events for the Week of August 2, 2018
|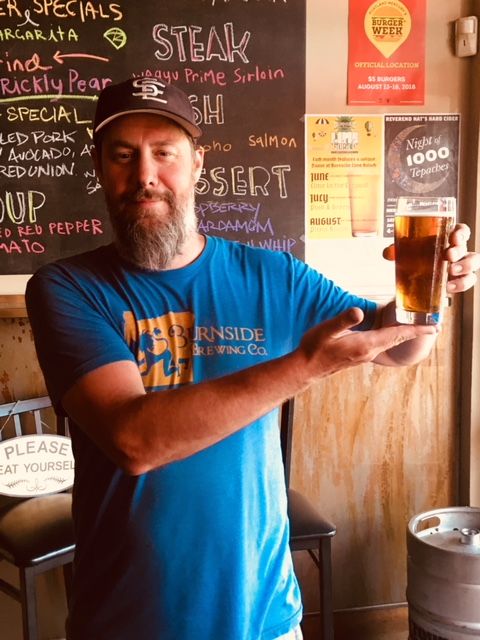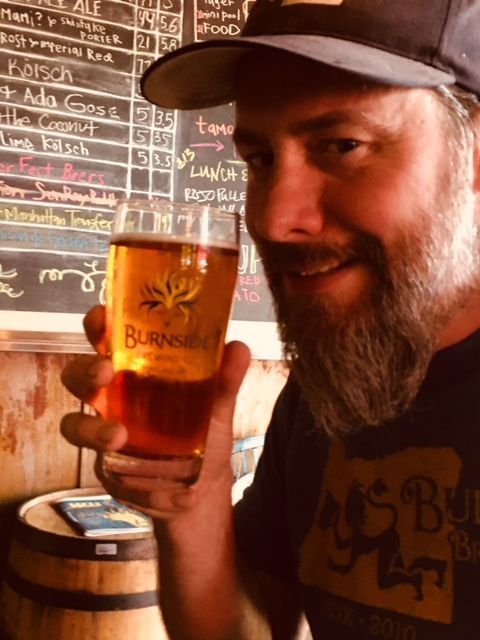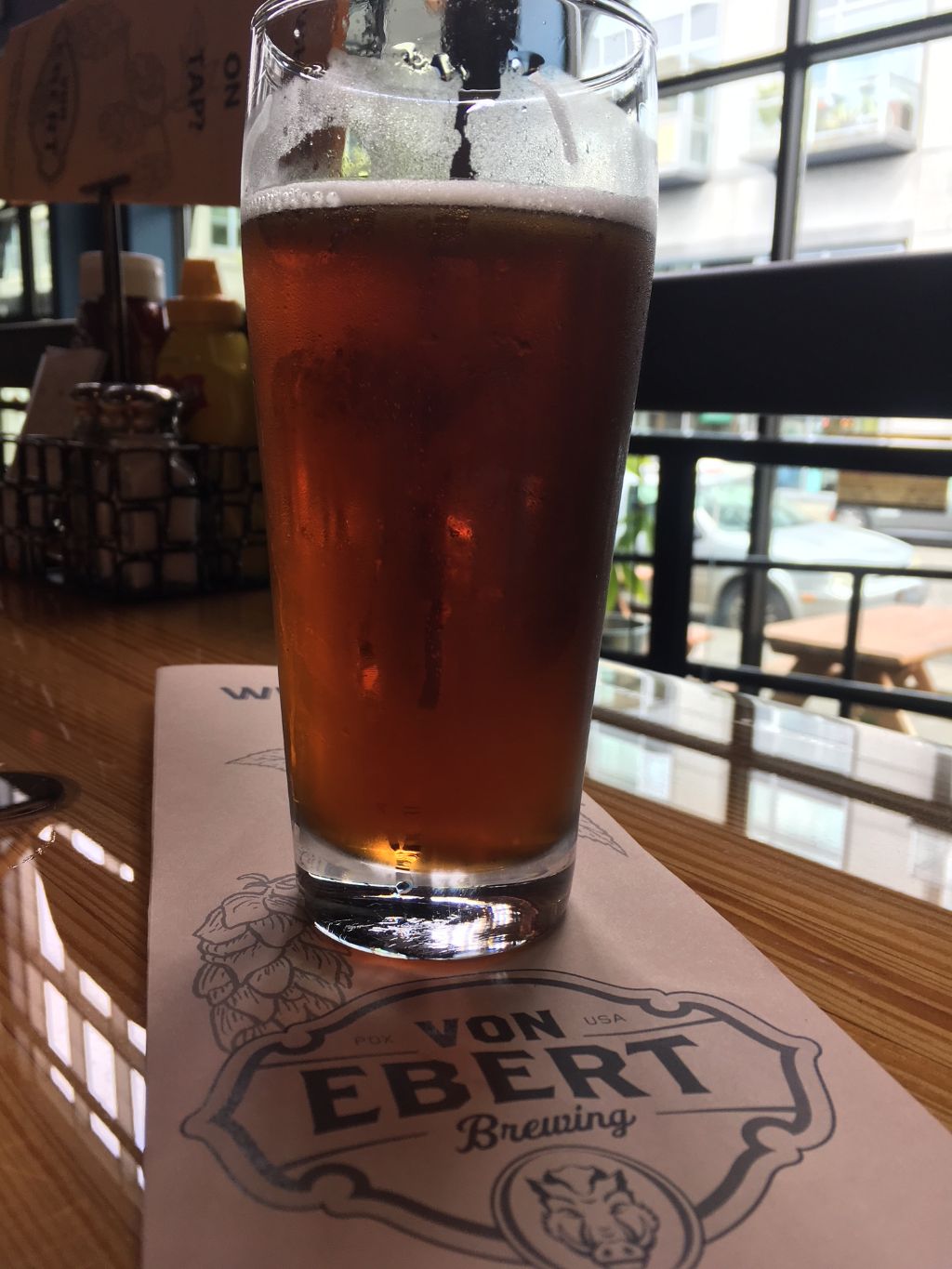 A weeks worth of craft beer events including fundraisers for the National Brain Tumor Society, new beer releases, Cider Riot!'s Pubiversary, and more for the week of August 2, 2018.
Gigantic/Bailey's/Team Brewpublic NBTS Fundraiser
4-11 pm Thursday Aug 2, Bailey's Taproom, 213 SW Broadway;
Gigantic Brewing Company teams up with Bailey's Taproom for an evening of beer with its latest release Cloudbursting Hazy IPA a collaboration with Cloudburst Brewing in a firkin and 2017 Bourbon Barrel-Aged Most Most Premium Russian Imperial Stout on tap! Best of all, 100% of proceeds of both beers go to the National Brain Tumor Society on behalf of Team Brewpublic National Brain Tumor Society.
Cloudbursting IPA is described as a super juicy, soft and fluffy IPA is loaded with Experimental Hop 522, Citra, Crystal and Simcoe hops creating a tropical, citrusy and dank deliciousness.
Yakima Craft Brewing Tap Takeover
6-8 pm Thursday August 2, Uptown Market Lake Oswego, 3970 Mercantile Dr Ste 110, Lake Oswego;
We KNOW these guys have access to some of the best hops in the world so here's a chance to try the beers of Yakima Craft Brewing Co.
McMenamins Coolship No. 2 Release Party
6-8 pm Friday August 3, McMenamins 23rd Avenue Bottle Shop, 2290 NW Thurman St.; 21 & over.
Being right down the way from the Edgefield distillery, the Edgefield brewery has access to lots of barrels and Coolship No. 2 made full use of the bounty: This Wild Ale was made with Boysenberries, spontaneously fermented in American Oak and aged on fruit for three months. This is the second beer out of Edgefield's Coolship Program, emulating a centuries-old method from brewers of Belgian Lambics. After brewing, the beer is cooled in open-air 'coolships' allowing contact with native, wild yeast. This beer is tart, fruity and one-of-a-kind.
Hop In the Pool Helles Dunk Tank Party
Friday August 3, Uptown Market, 6620 SW Scholls Ferry Rd., Beaverton;
Dunk your friends, drink drink Base Camp Hop in the Pool Helles and beat the heat, along with a chance to win swag or a gift card to US Outdoor Store. Proceeds benefit Friends of the Columbia Gorge & Trailkeepers of Oregon.
Foreign Objects Beer Company Night/Timbers vs Philly
3 pm Saturday August 4, The BeerMongers, 1125 SE Division St.;
From the FB page, a direct quote: Foreign Objects is the coalescence of a years-long ritual in evolution, philosophical self-definition, absurdist vision, and the unrelenting effort to improve our sensory experience of life. We exist in a universe of boundless capacity, yet we are bound to this brutish plane of existence; our struggle is to create and experience some modest degree of pleasure amongst our eternal suffering…
Foreign Objects is focused on creating intensely aromatic New-American Hoppy Ales, mysterious and inspiringly complex Franco-Belgian Farmhouse beers, and subtle, earthy, unquestionably drinkable German ungespundet lagers.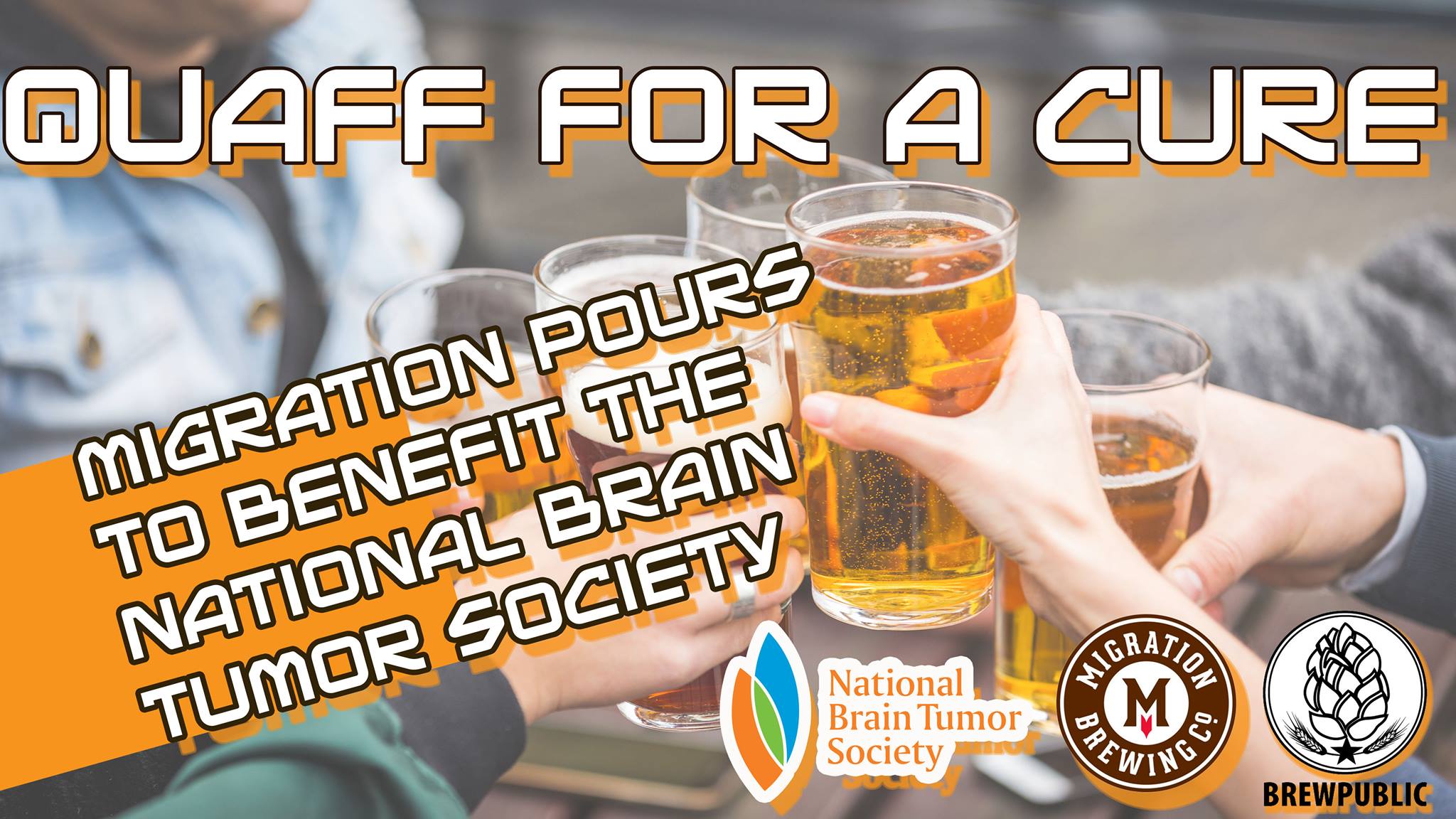 Quaff for a Cure: Team Brewpublic/Migration/NBTS Fundraiser
2-6 pm Saturday August 4, Migration Brewing Co. (Wilkes), 18188 NE Wilkes Rd., Gresham;
The Migration crew invites you to eat, drink and celebrate all the amazing hard work of so many people who will be walking for brain cancer research on the 5th. Migration will be donating 10% of proceeds to Team Brewpublic to help their continued efforts to support the amazing work of The National Brain Tumor Society. Many of us are affected one way or another by cancer and this is your chance to help. Join us for a pint and celebrate those special people have been affected, who are walking in the morning, and those who are battling currently. If you're interested in donating to the cause or joining the Northwest Brain Tumor Walk on August 5, visit the Team Brewpublic Page:
Crawfish — er — Sausage Fest
Saturday August 4, Uptown Market, 6620 SW Scholls Ferry Rd., Beaverton; 21 & older only.
It was to be a crawfish fest, but that was before their crawfishmonger told them the catch wasn't big enough this week, and they couldn't come up with another source, so they decided to grill sausages and shrimp skewers while keeping the rest of the fest as it was: beer from Boneyard, Binary and Wild Ride, live music from Gabve Hess at 4 p.m. No minors, but well-behaved dogs are ok…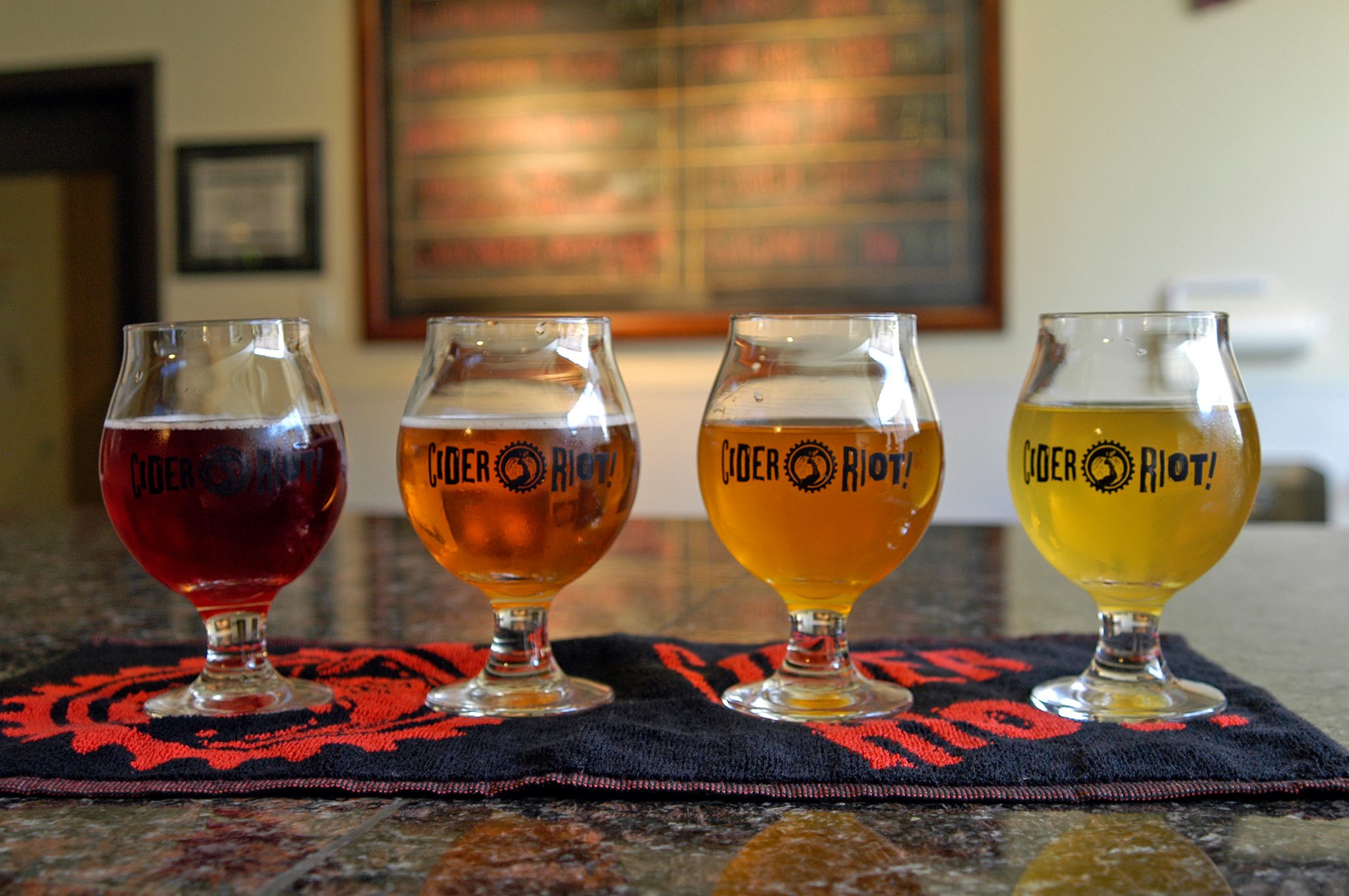 Cider Riot Second Pubiversary
Noon-9 pm Sunday August 5, Cider Riot, 807 NE Couch St.;
The Cider Riot pub turns two on Sunday, and to celebrate the pub is offering up an exceptional lineup of barrel-aged, reserve, and medal winning ciders from their cellar: Featured on taps will medal-winning ciders such as be 2015 & 2016 1763 Revolutionary West Country Cider, 2017 Wild Fermented 1763, Shaken Tree Yarlington Mill cider, and four barrel aged ciders will be tapped as well. They'll have a fine array of entertainment as well, with DJ Buttercup Joe spinning the finest cider drinking tunes, from the earliest roots of Scrumpy and Western to present day from 2-3 pm followed by the Bridgetown Morris Men dancing and singing in the cidery from 3-4pm. Morris dancing, a form of traditional English folk dancing has long been associated with cider, and the Bridgetown Morris Men hold a pub sing at the Cider Riot pub every Wednesday night, singing traditional English, Irish, and Welsh drinking songs and sea shanties.
First TuesGay with Finn River Ciders
5-8pm Tuesday August 7, Arch Bridge Taphouse, 205 Seventh St, Oregon City;
Tuesday is the fifth month in a series of new social nights for LGBTQ folks in Clacka'mas County (and beyond) and Finnriver Farm & Cidery will showcase colorful, classic, spicy & sparkling ciders as well custom crafted cider cocktails, celebrating with rainbow temporary tattoos. Guests can enjoy a special selection of farm-crafted ciders, including Finnriver's new off dry, pink hued Autumn's Blush while socializing with friends new and old. Korean bowls & plates are available from Soban, next door to the Taphouse, until 8 pm. Featured ciders include Autumn's Blush, Farmstead Cider, Habanero Cider, Artisan Sparkling Cider, Black Currant Brandywine — a sumptuous dark and rich dessert wine made with custom distilled apple brandy, ideal for cocktail blending