Uptown Beer Co. Announces Beer List to 2021 Laidback Lagerfest
|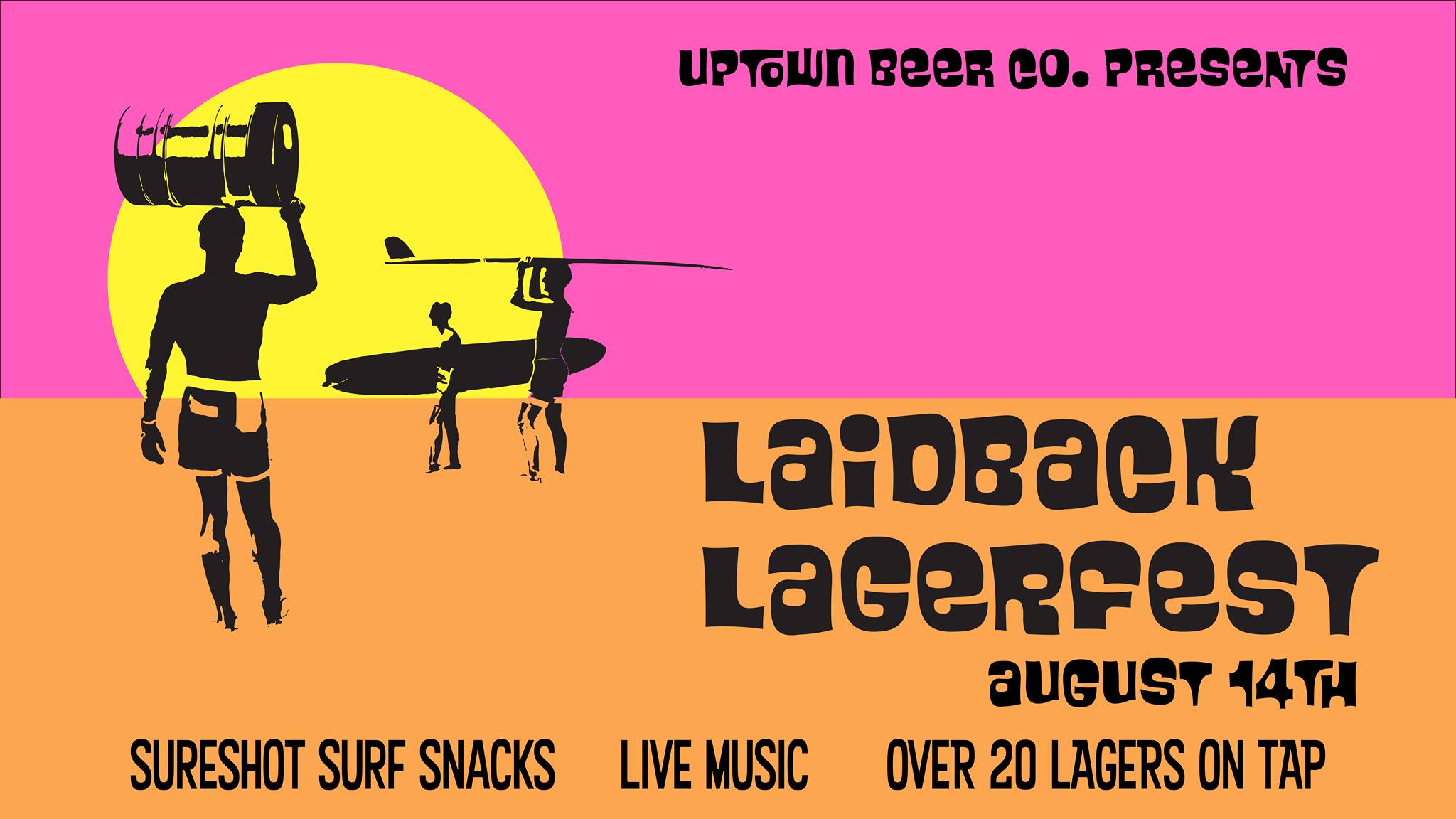 Lagers will rule the roost this Saturday at Uptown Beer Co. when it hosts the 2021 Laidback Lagerfest. Taking place on Saturday, August 14th from 4:00-8:00pm, Uptown Beer Co. will be serving over 20 lagers that'll make of a perfect evening.
Laidback Lagerfest is a surf themed event that's focused on fantastic, mostly locally produced lagers. Built as a summer version of the beer bar's highly popular Black Saturday Dark Beer Festival, this will be a sampling event. Toss in classic surf flicks and some rockin' live music and you have a Summer classic.
Sure Shot Burger Shop will be morphing into Sure Shot Surf Snacks for one day only featuring Surf Tacos and Nachos. These tasty treats will be in addition to their already Portland renowned cheeseburgers. Live music will be provided by Avi Haviv, a local guitarist.
On tap for the evening will be over 20 lagers and here's a preview of the beer list!
Binary Vienna Lager
Buoy Helles Lager
Fort George The Meadow
Occidental Maibock
Bale Breaker Pilsner
Zoiglhaus Zoigl-Pils
pFriem Canadian Lager
Ecliptic Pyxis Pils
Hammer & Stitch The Lager
Wayfinder Hell
ForeLand Helles Lager
Rosenstadt Helles Lager
Alvarado Street Lager
54-40 Mexican Lager
Gigantic Project Pilsner: Citra
Baerlic Dad Beer
Ex Novo Castle of Memories
Heater Allen Pils
Level Revving Up To Neutral
Weltenburger Anno
Tickets are now on sale at www.uptownbeer.co, and can also be purchased the day of the event. $15 tickets get a commemorative pint glass, sticker and 5 taster tickets. The event kicks off at 4pm, with live music at 5pm.
Uptown Beer Co.
620 SW Scholls Ferry Rd,
Portland, OR 97223