Weekend In Beer – Beginning May 18, 2023
|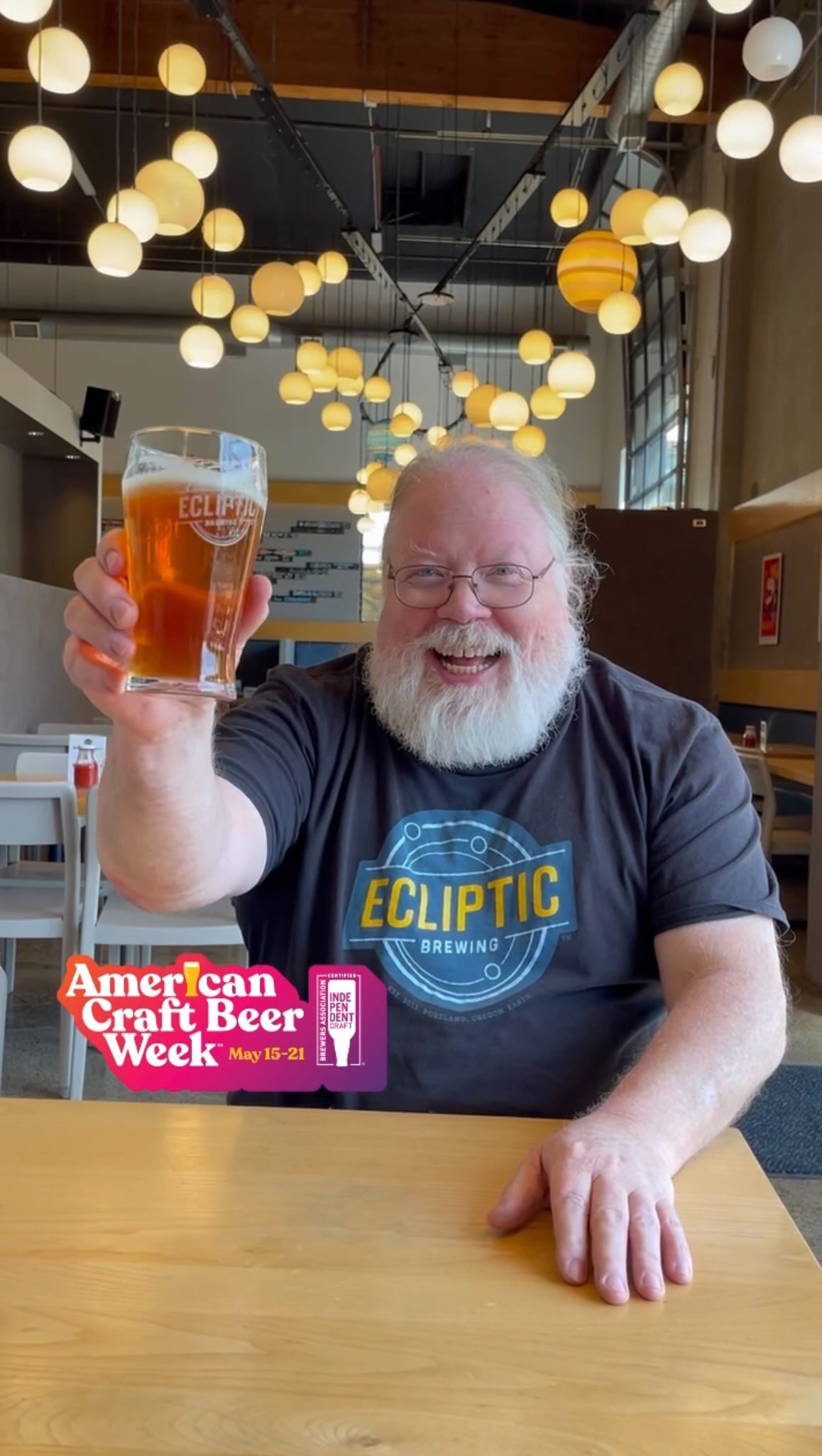 American Craft Beer Week kicked off earlier this week. One local brewery, Ecliptic Brewing, is getting in on the fun and it's their fans that will benefit. Both Ecliptic Brewing locations in Portland are serving up $5 pints! Yep, all pints are just $5 each through Sunday, May 21st. And that's not all, as all 12oz can cases will be on special for $36 each. Now that's one great way to celebrate!
If this is not enough to get you out of the house this weekend, there are plenty of other events taking place across Oregon. Learn more about these great events below!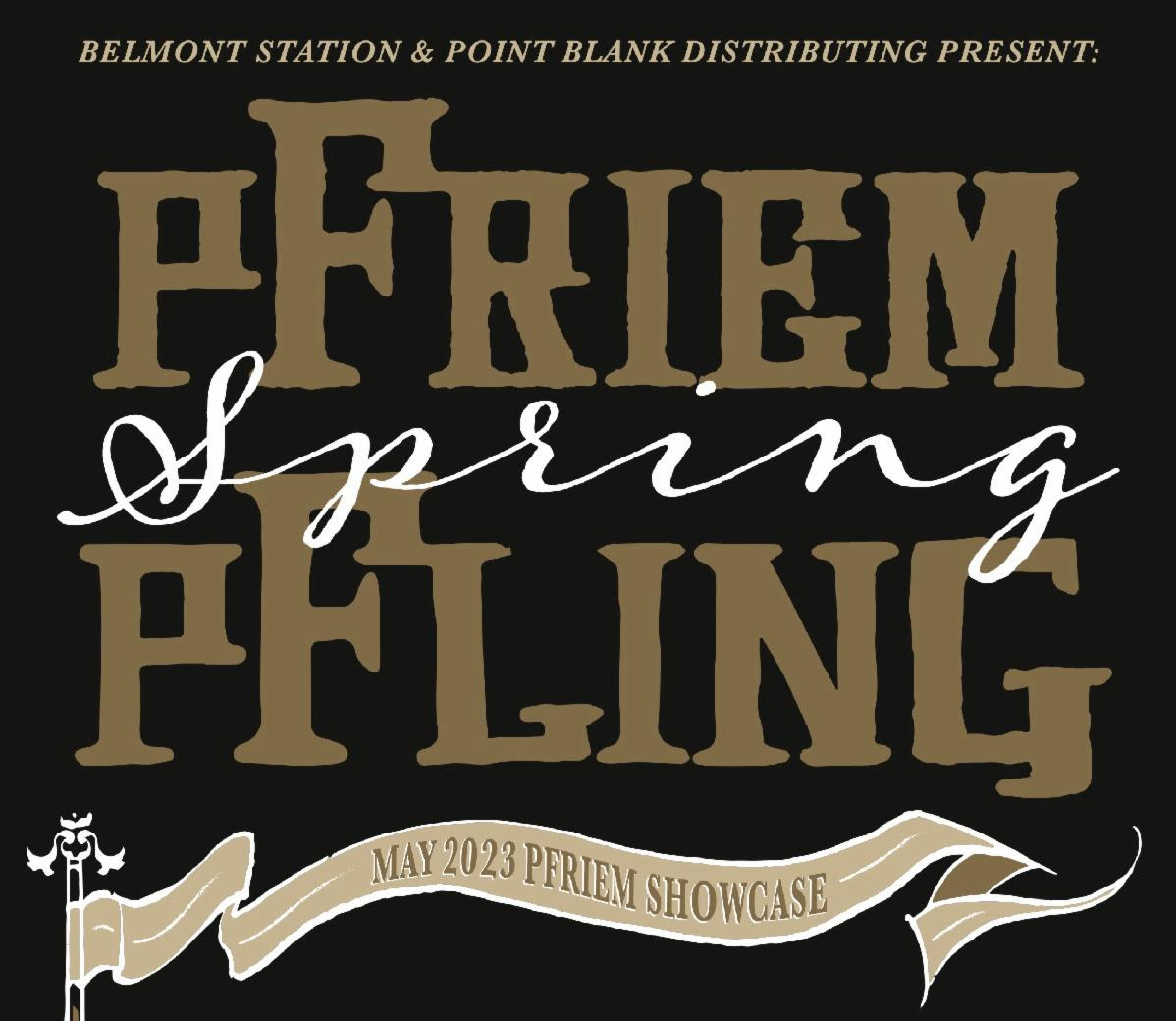 pFriem Barrel Aged Showcase
Thursday, May 18 – 4:00-7:00pm
Belmont Station continues its month celebrating pFriem Family Brewers with a Barrel Aged Showcase. There will be plenty of beers on draft and a few exclusive pFriemsters Union bottles being sampled in the bottle shop.
On draft will be Peche, Bosbessen, Oude Kriek, Druif Rouge, Las Pinas, and Pruim.
Belmont Station – 4500 SE Stark – Portland, OR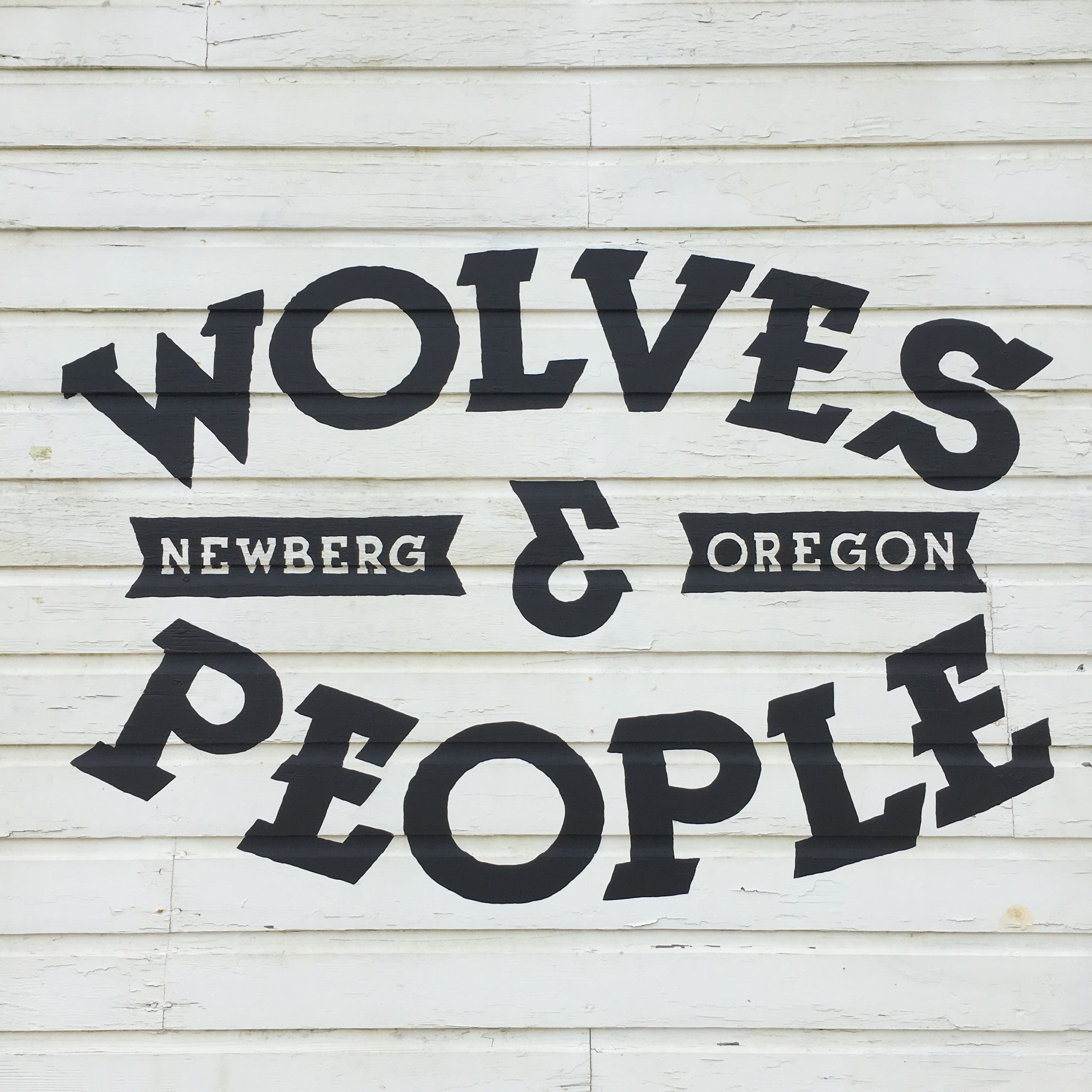 Wolves & People Tap Takeover
Thursday, May 18 – 5:00-8:00pm
Out in the Willamette Valley, Red Hills Market will welcome Wolves & People Farmhouse Brewery for a special evening of beer, food, and live music.
Red Hills Market will be preparing Three Little Pigs, a beer and mustard braised pulled pork sliders, RHM salt and vinny chips for just $16.
Red Hills Market – 155 Southwest 7th Street – Dundee, OR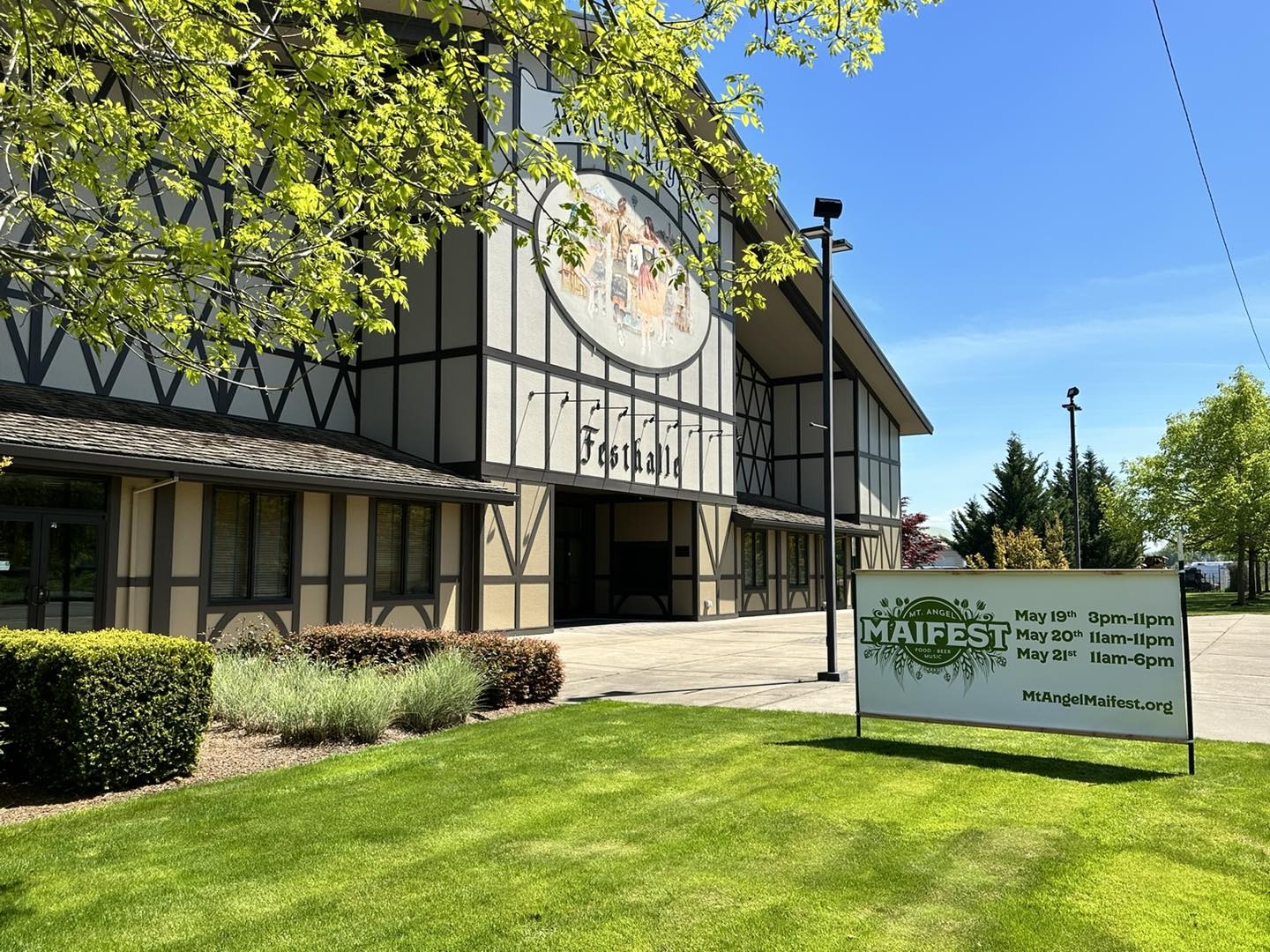 Mt. Angel Maifest
Friday, May 19 – Sunday, May 21
The inaugural Mount Angel Maifest takes place this weekend at the Mt. Angel Festhalle. Brought to you by the Oktoberfest Board of Directors, Mt. Angel Maifest is a brewfest with tastings and full pours of 30+ beers from local breweries with food from local non-profits. There will also be live music from Oktoberfest favorites, such as Chardon Polka Band, Z Musikmakers and Festival Brass Band.
The festival takes place on Friday May 19th 3pm-11pm; Saturday May 20th 11am-11pm; and Sunday May 21st 11am-6pm. You can purchase tickets at https://www.mtangelmaifest.org/tickets.
Mt. Angel Festhalle – 500 Wilco Highway Northeast – Mt Angel, OR
Baker's Dozen
Saturday, May 20 – 10:00am-1:00pm
After a successful launch last year, the Baker's Dozen Coffee Beers & Doughnuts returns for its second year to Bend, Oregon. Hosted at Silver Moon Brewing on Saturday, May 20, 2023 from 10:00am – 1:00pm, this year's event will once again pair a baker's dozen worth of coffee beers with Central Oregon's best doughnuts.
The 2nd Annual Baker's Dozen-Bend celebrates local brewers, roasters and bakers all at once. Each brewer uses beans from a different roaster to create their coffee beer, many that are only available at the festival on Saturday.
Admission into Baker's Dozen includes all 13 coffee beers, samples of several of the specific coffees featured in the beers, morsels of all 13 doughnuts, and a souvenir glass. Tickets are only available for those 21+, though all ages are welcome to attend. So if you bring the kiddos, make sure that you share a morsel or three with them!
Tickets are currently on-sale and are priced at $40 each and includes a sample of all beers and doughnuts. It the 200 tickets are not sold out in advance; tickets will be $50 at the door. To purchase tickets, click here.
Keep up on event info at Facebook.com/BakersDozenFest or Instagram at @BakersDozenFest.
Silver Moon Brewing – 24 NW Greenwood Avenue – Bend, OR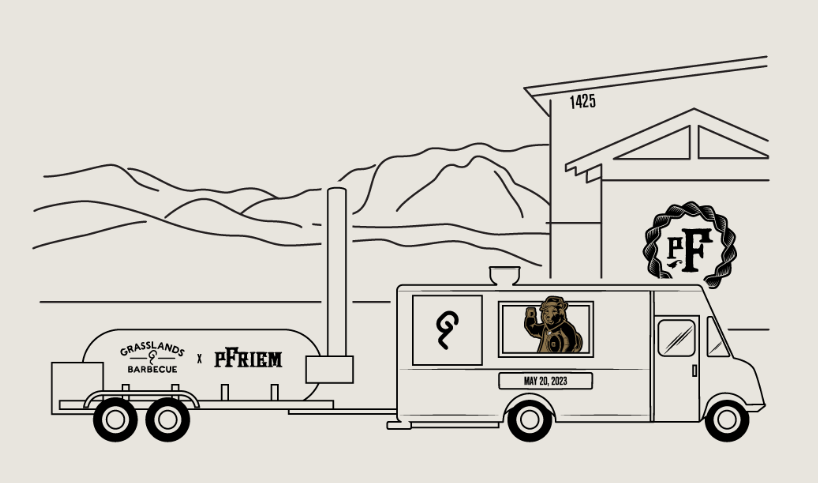 pFriem + Grasslands Barbecue Summer Kick-Off Party
Saturday, May 20 – 11:00am-1:00pm, 1:30-3:30pm, 4:00-6:00 pm
To help kick off the "summer season" a week early, pFriem Family Brewers will be hosting Hood River's popular barbecue truck Grasslands Barbecue.
The weekend before Memorial Day Weekend, pFriem will bring in Grasslands Barbecue to the brewer's Cascade Locks, Oregon facility on Saturday, May 20th for three beer and barbecue sessions. These sessions will take place from 11:00am-1:00pm, 1:30 -3:30pm, and 4:00-6:00 pm.
Grasslands Barbecue was co-founded by Brendon Bain, Drew Marquis and Sam Carroll while the three faced a few challenges during the early days of the pandemic. Since opening and mainly selling their barbecue from a truck in Hood River, Oregon, the trio has been garnering some fine accolades. And the most important one, the long lines each day just south of Ferment Brewing where Grasslands Barbecue parks its truck.
In addition to their more permanent spot in Hood River, Grasslands Barbecue does a few pop-ups from time to time. They've been to Ruse Brewing in Portland a few times and have even made it up to Seattle at Holy Mountain Brewing. Next stop on the pop-up itinerary is pFriem Family Brewers in Cascade Locks.
For the pFriem Cascade Locks Pop-Up, the brewer will be serving a wide array of pFriem beers all paired with a full spread of Grasslands smoked meats. The full menu is still being finalized but expect 18 hour smoked brisket, a pFriem inspired sausage, and multiple seasonal sides!
Tickets include a pFriem and Grasslands branded stainless steel pint cup, limited edition hat, and a Grasslands Platter with 3 meats and 2 sides (as well as vegetarian options) and three pFriem beers to wash it all down. Each two-hour session is priced at $100 each with gratuity included and can be purchased by clicking here.
pFriem Family Brewers – Cascade Locks – 1425 Columbia Gorge Way – Cascade Locks, OR
Lupulin Ecstasy Festival
Saturday, May 20 – Noon-6:00pm
It's a 3-Way weekend in Astoria as Fort George Brewery hosts its Lupulin Ecstasy Festival with the debut of the 2023 edition of 3-Way IPA. This year's 3-Way was brewed in collaboration with Cellarmaker Brewing Company and Anchorage Brewing Company.
The fest will feature this year's version along with IPAs from the past collaborators of 3-Way IPA along with live music, food and exploration of Astoria's museums.
Admission to Lupulin Ecstasy Festival includes The Flavel House Museum, Oregon Film Museum and the Heritage Museum is all included in the purchase of a festival ticket. Surrounded by IPAs, you will wander the grounds and gardens of the Flavel House and all of Duane Street between 7th & 8th, seeking out various attractions, scores of taps and endless entertainment.
Entertainment Schedule:
The Cave Singers – 12:00pm
The Very Funny Show Staring Etienne – 1:30pm
Patterson Hood (of The Drive-By Truckers) – 2:30pm
Seth Howard Magic & Mind Reading – 4:00pm
Margo Cilker – 5:00pm
You must be 21+ to purchase a ticket. Bring a valid ID, your love for lupulin and a sense of wonder. Tickets are $84.34 after fees and can be purchased here, while they last.
Flavel House Museum and Oregon Film Museum – 732 Duane St – Astoria, OR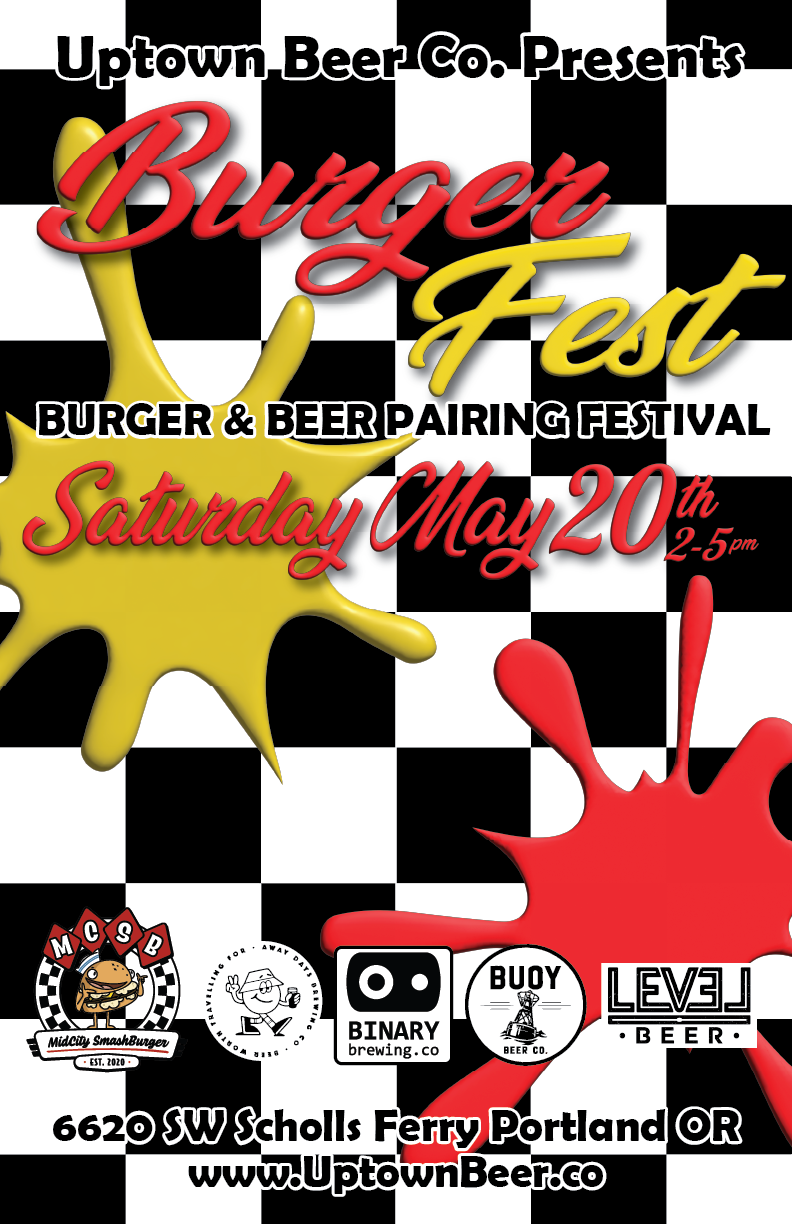 Burger Fest
Saturday, May 20 – 2:00-5:00pm
One of life's pleasures is a juicy burger served alongside a cold beer. This pairing will come to life this weekend at Burger Fest at Uptown Beer Co. Burger Fest features four tasty snacks from MidCity and beers from Binary, Buoy, Away Days and Level Beer! Live music will be provided by Gabe Hess from 2:00-4:00pm.
Uptown Beer Co. – 6620 SW Scholls Ferry Rd. – Portland, OR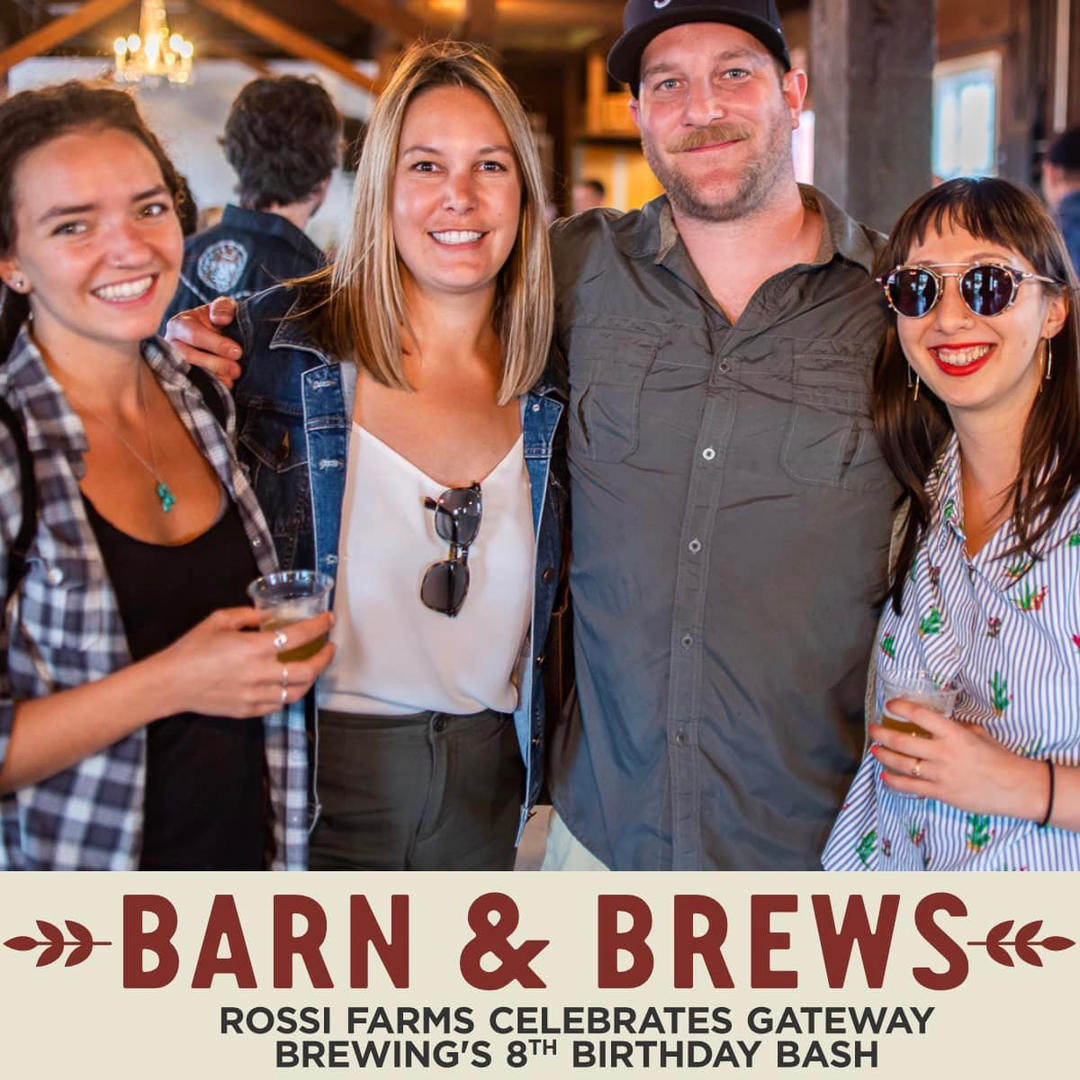 Gateway Brewing 8th Anniversary
Saturday, May 20 – 3:00-6:00pm
Gateway Brewing will be celebrating 8 years of brewing in Portland's Gateway neighborhood. To mark this occasion, the brewery will be at Rossi Farms for Barn and Brews. Gateway Brewing will be serving their 8 favorite beers. $15 admission which includes beer tokens.
Rossi Farms – 3839 NE 122nd Ave – Portland, OR
Bottle Conditioned Screening + Q&A with Jerry Franck
Sunday, May 21 – 3:00-6:00pm
Wildwood Taphouse will host the Portland area premier of Bottle Conditioned, a film about the history of lambic beer and three of its most prominent producers. Following the screening there will be a Q&A session with the Director and Producer, Jerry Franck. In addition to this, there will be a special lambic offerings available prior to the film start taking place from 3:00-3:30pm. The film will run from 3:30-4:50pm that will be followed by the Q&A session with Jerry Franck.
To purchase tickets that are $40 ($44.52 after fees) each, click here.
Wildwood Taphouse – 9345 Northeast Windsor St – Hillsboro, OR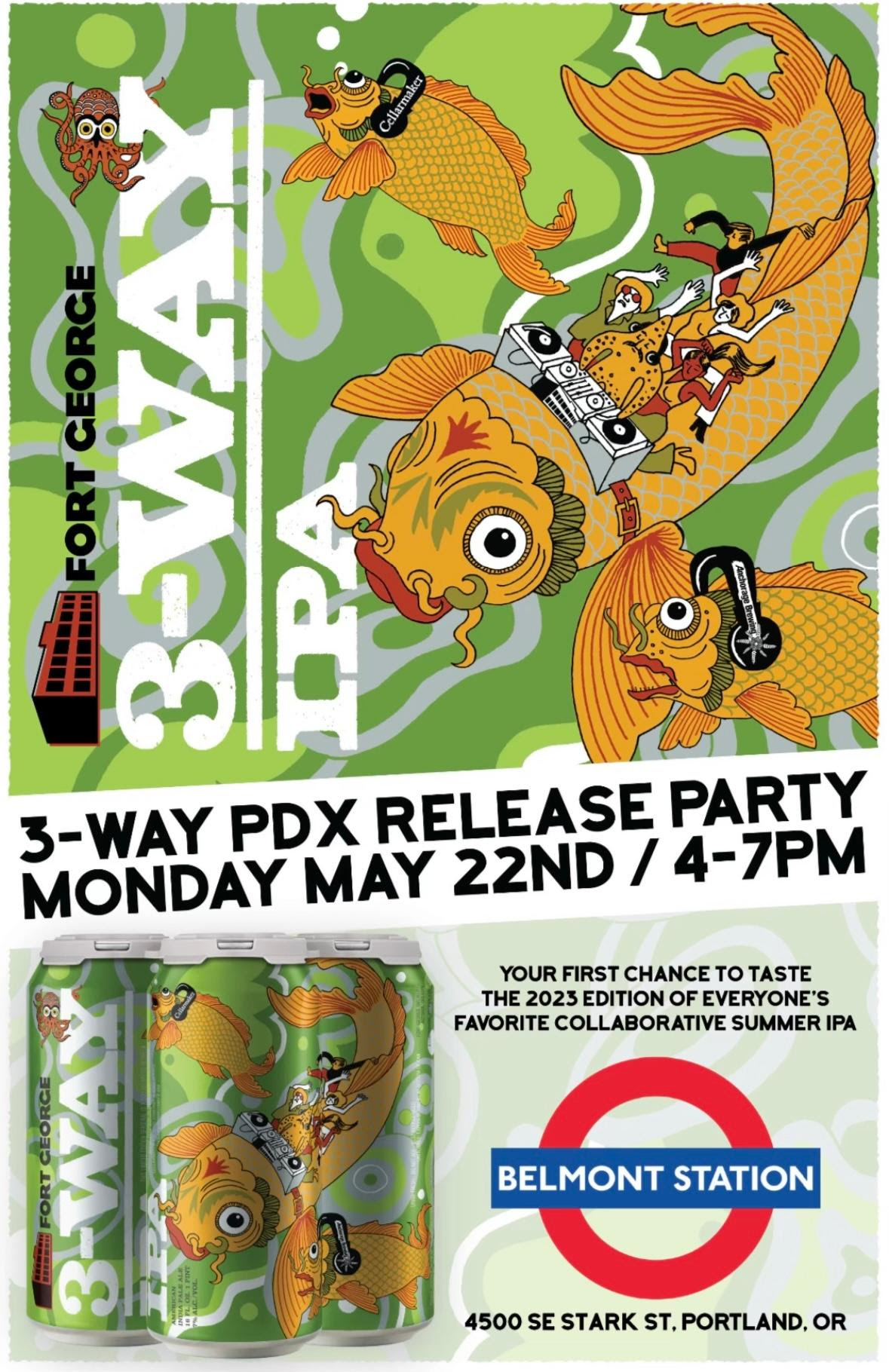 Fort George 3-Way Release Party
Monday, May 22 – 4:00-7:00pm
As we approach Memorial Day, it means that Fort George is set to release the 2023 edition of 3-Way IPA. This year Fort George recruited Anchorage Brewing and Cellarmaker for this 7% ABV Summer IPA. The beer will be launched on Saturday, May 20 in Astoria and will make its way to Portland on Monday.
Belmont Station will be the first place in Portland to purchase this year's 3-Way IPA. They will have both cans and draft available when they open on Monday. Grab some cans as early at 10:00am in the bottle shop. And/or sit down with a pint at Noon in the bar!
However, the official party starts at 4:00pm with a handful of Fort George personnel in house!
Belmont Station – 4500 SE Stark – Portland, OR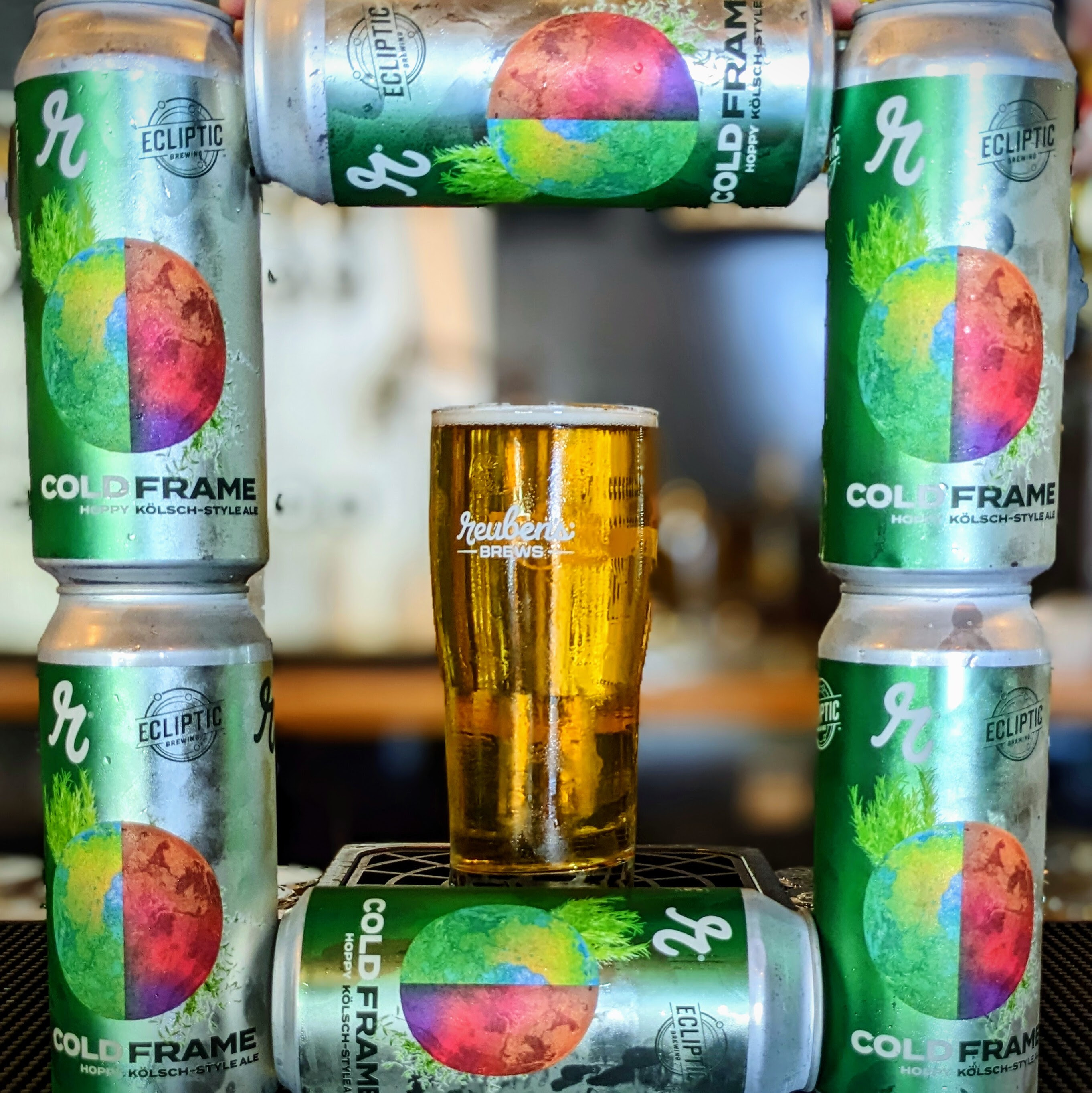 Meet The Brewers Night: Reuben's & Ecliptic
Tuesday, May 23 – 4:00-7:00pm
Reuben's and Ecliptic will be partnering on a joint tap takeover to celebrate the release of Cold Frame, their Hoppy Kolsch collaboration, brewed by Reubens. Representatives from both breweries will be in the house to talk about the beer and answer any questions! We will also have cans available in the bottle shop!
On Draft:
Reuben's Cold Frame – Kolsch collab w/ Ecliptic
Reuben's The Golden Promise – Imperial IPA collab w/ Kings & Daughters
Reuben's Summer – IPA
Ecliptic Super Phaser – Imperial Hazy IPA
Ecliptic Flamingo Planet – Guava Blonde Ale
Cold Frame Description:
A collaboration with Portland's Ecliptic Brewing, Cold Frame is our take on the crisp, crushable, and golden-hued beer that originated in Köln, Germany. Given our mutual love of easy-drinking lagers and hop-forward ales, we decided a Kölsch hopped with the fruity, floral McKenzie variety would be the perfect way to satisfy both appetites.
Belmont Station – 4500 SE Stark – Portland, OR