Wolves & People Farmhouse Brewery Holiday Cellar Sale
|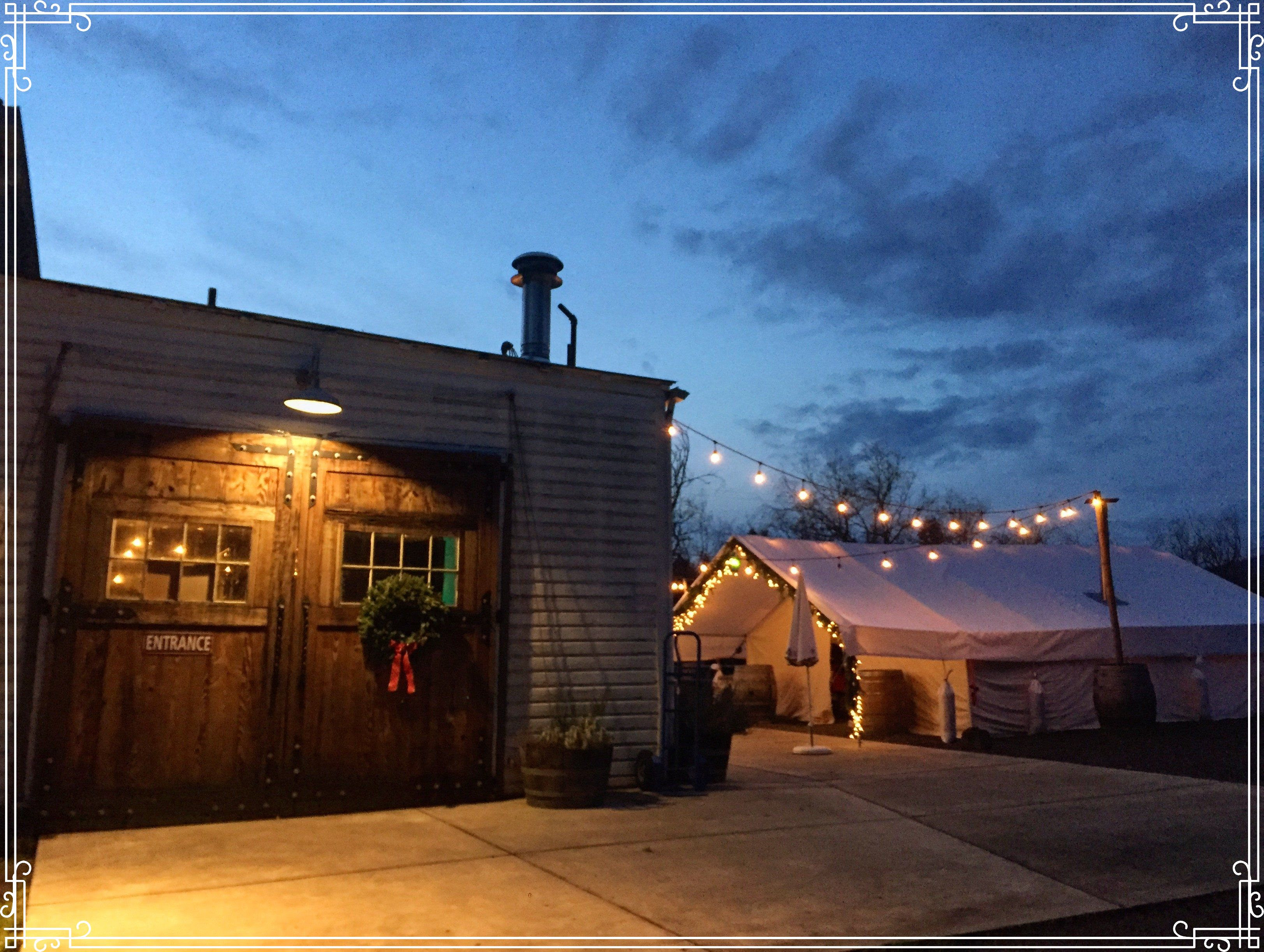 This weekend out in Newberg, Oregon, Wolves & People Farmhouse Brewery will host a Holiday Cellar Sale. The first cellar sale from the brewery will take place on Friday, December 14th from 2:00-8:00pm and Saturday, December 15th from Noon-8:00pm.
Wolves & People have selected four of its bottles to offer a deep 20-30% discount on during these two days. Bottles include Nut Farm, Instinctive Travels, Goldberry, and Vale Reserve Cherry.
And for the cooler months, Wolves & People recently erected a new winter tent to enjoy any of its beers pouring on tap or by the bottle. Plus, on Saturday Ash Woodfired Pizza will be slinging its wood fired pizzas from its mobile pizza oven.
Here's a look at the four discounted bottles with descriptions from the brewery and each beer's discounted pricing.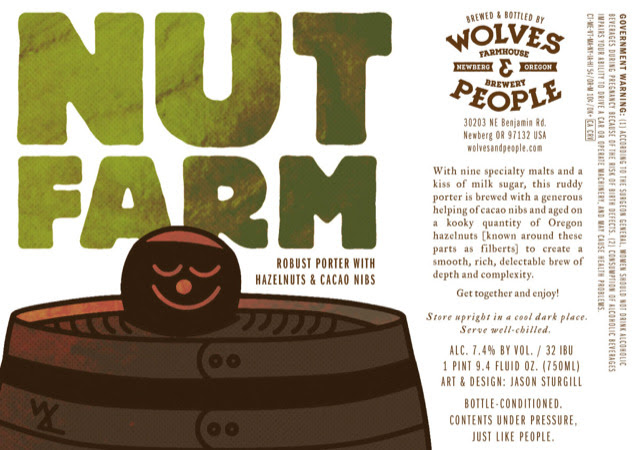 NUT FARM: Our signature robust porter is brewed with nine specialty malts and fresh-ground cacao nibs imported from Peru and Honduras by Portland chocolatier, Woodblock, then aged on 100lbs of dry roasted filberts. At 7.41%abv and 32IBUs, it's both balanced and beguilingly potent, with rich, warming, nutty flavors that mingle and linger. This would make a great gift for the stout and porter lover in your life! It's on draft, as well. We love this beer, and you will, too. SALE: $12/750m; $126/case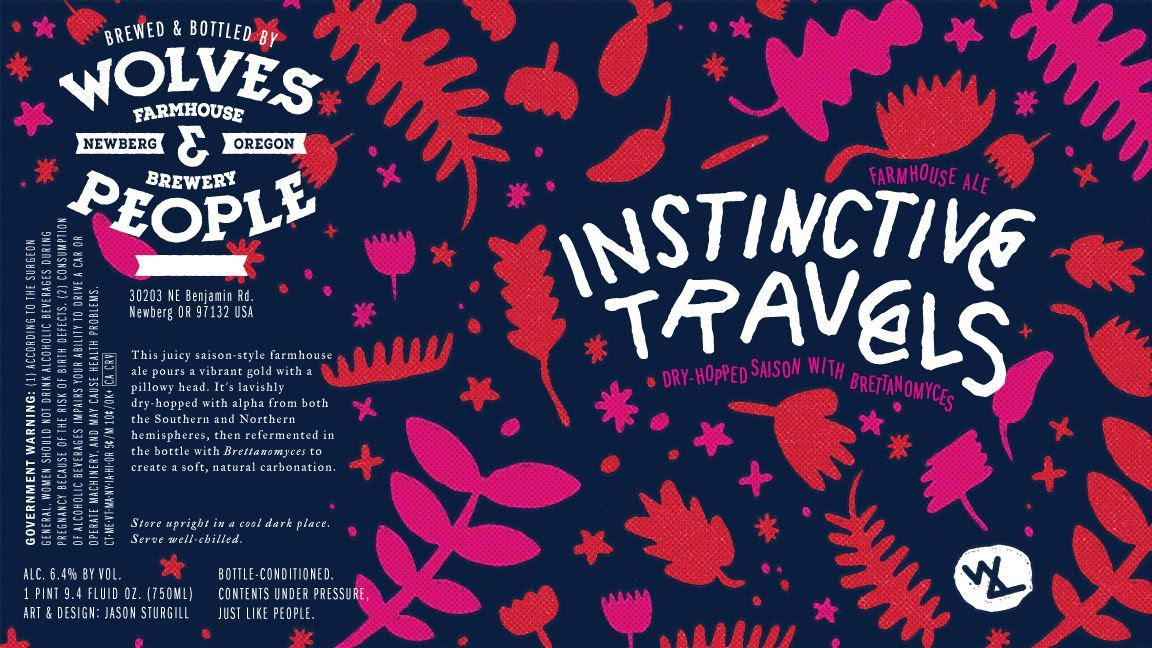 INSTINCTIVE TRAVELS: We ferment this straw-hued saison with a yeast strain isolated from the Walloon region of Belgium. It pours a vibrant gold body with a billowing, pillowy head. It's lavishly dry hopped with alpha from both the Southern and Northern hemispheres, and refermented in the bottle to create a natural carbonation. It celebrates the arrival of long, sunny days on our farm, the passing of one of hip hop's greatest, and to both travels taken and yet to be made. Just think: grassy saison, plus Mandarina Bavaria, Hallertau Blanc, and all the Brett. It's what we want to drink. And with a well-known tendency to improve with some age, it's one you can cellar as well. 6.4% ABV/0-12 IBUs. SALE: $11/750ml; $118/case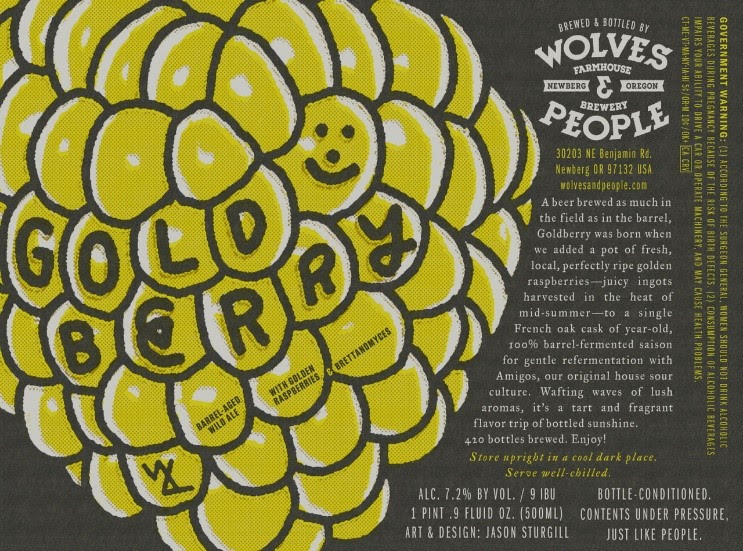 GOLDBERRY: An American wild saison aged a year in French oak Pinot noir barrels with our Amigos house sour culture and refermented with absurdly plump, aromatic local golden raspberries from Sunshower Hill Farm. We recently debuted this beer at The Festival in Denver, CO, a global gathering of brewers and beer fanatics, and suffice to say we were quite proud of the love it earned! This will also be ON DRAFT, which happens almost exactly never! SALE $12/500ml; $126/CASE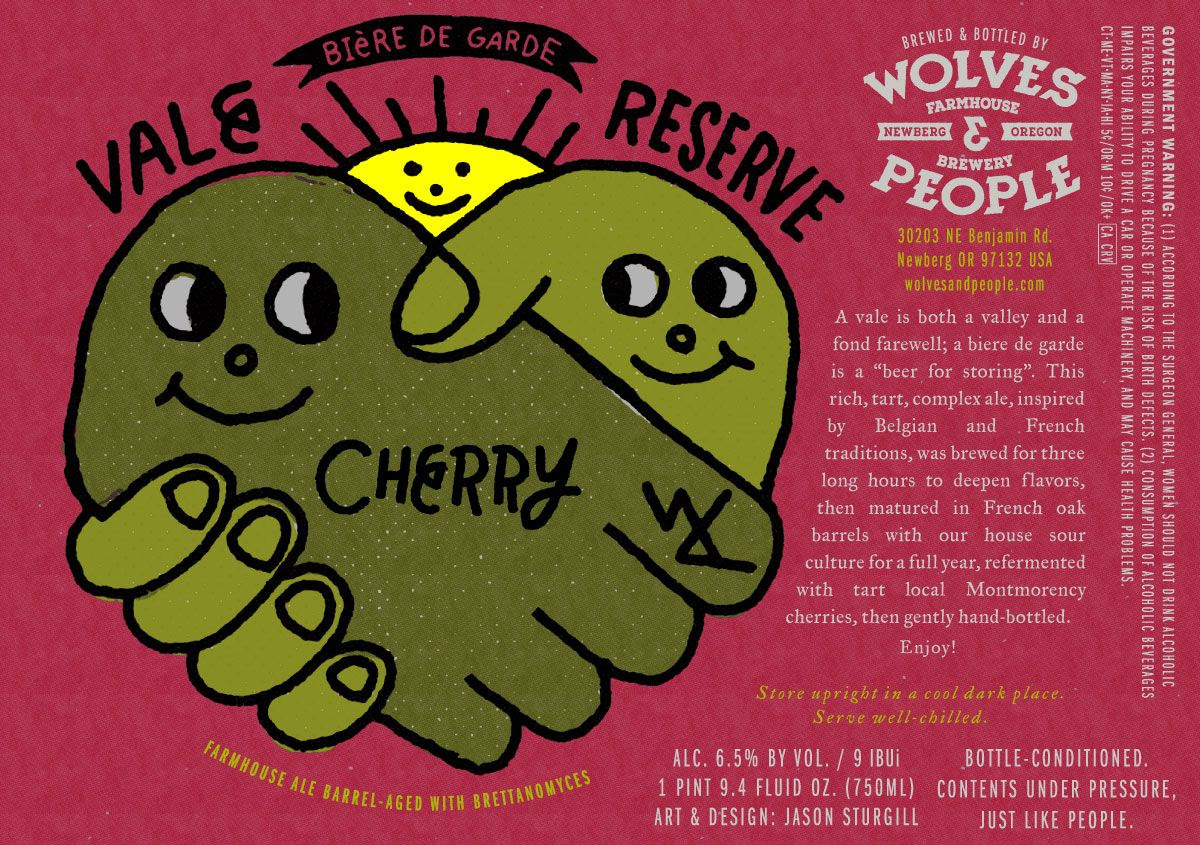 VALE RESERVE CHERRY: is our traditional biere de garde aged extensively in French oak Pinot noir barrels atop second-use Montmorency cherries with house sour cultures and gently bottle-conditioned. Brett character really comes to the fore in this complex and funky brew, recently presented by the exclusive Portland restaurant HOLDFAST on their prix-fixe tasting menu (with a dessert). With its rich and diverse grain bill and three-hour boil this beer's complexity and depth of flavor is truly something to celebrate.  SALE $9.60/500ml; $100.80/case
Wolves & People Farmhouse Brewery
30203 N.E. Benjamin Rd.
Newberg, OR 97132