National IPA Day Today: Beer Events for the Week of August 3
|
Draft Loss Leader: Oregon Craft Beer Month 2017 is history and things in the beer world are a little slow …someone – not me – even pointed out that it's been too hot to drink beer, which is, I suppose, theoretically possible. But the good news for those of us who like our pilsners and lagers in this hot weather is a new promotion from Burnside Brewing: $2 pints of Couch Lager all day every day in the pub at 701 E. Burnside; Chip says they want to get the volume up – they already brew a lot of Couch Lager and its a big seller in cans and because the beer is less expensive to make, selling a lot of it on draft may be one way to offset the minimum wage hike that will affect many of our favorite pubs and breweries…
Tuesday All-Day Happy Hours at the Civic Bottle Shop & Taproom, 621 SW 19th Ave. The Civic folks will have happy hour all day every Tuesday through the summer, which means $3 pints of beer from their dozen taps…
Widmer Opens the Beer Garden – Finally: Word is that a beer garden on the corner of North Russell and Interstate Avenue across from the Widmer pub had always been in the plans, but it took a long time to figure out permits and logistics. The good news is that they've done it in typically thorough Widmer fashion, and the Oregon Pilsner Brunch I was invited to last Friday bodes well for the new venue. There are a number of picnic tables under cover, a couple of portable toilets and a bar with six taps featuring special pub-only beers – and Alt, of course. The beer garden will likely be open until the rainy season, so put an alfresco pint in your plans…maybe not for today, but soon.
An Oktoberfest to Anticipate: I love Oktberfest beers, the maltier the better, and I have high hopes for this new collaboration between Sierra Nevada and Germany's Brauhaus Miltenberger for a Sierra Nevada Oktoberfest, a deep golden lager weighing in at 6.1% ABV with an authentic, rich, and layered malt flavor balanced by traditional German-grown hops. New for 2017 is Oktoberfest in 12-ounce cans, in addition to 12-ounce bottles and draught offerings. Here's the official verbiage:
For the past three years, Sierra Nevada has partnered with a different German craft brewery to create an authentic fest beer fit for celebrating the world's largest beer festival right here at home. This year, Brauhaus Miltenberger, one of Germany's most highly regarded craft brewers, was tapped for the collaboration.
"Cornelius and his team from Brauhaus Miltenberger embody the spirit and tradition of Oktoberfest," says Brian Grossman, second-generation brewer for Sierra Nevada. "It was a great to host them at our brewery in Mills River, NC, for the creation of this year's fest beer. They brought literally centuries of family brewing experience to the mix and helped us create the ultimate festival beer."
"We tried to re-create a classic Oktoberfest beer in the true German tradition," says Cornelius Faust, fourth-generation brewmaster for Brauhaus Miltenberger. "We used traditional techniques to create layers of rich malt notes that remain light and crisp to the taste. That's the secret of an authentic fest beer—complex malt flavor in a lager that remains easy to drink while you are celebrating the Oktoberfest season."
Hophouses Celebrate National IPA Day
Noon-close Thursday August 3, Hawthorne Hophouse, 4111 SE Hawthorne Blvd; 15th Avenue Hophouse, 1517 NE Brazee St.;
The Hophouses have a slew of IPAs on tap, and they're selling them all for $3/pour to celebrate National IPA Day. Most beers will be served in true 16 oz pints, a few specialty beers will be served in 12 oz tulips or snifters, and all are priced at $3/pour and some will also be available as $10 growler… Here's the taplist: El Segundo White Dog IPA (Wheat IPA), Big Sky Shake-A-Day, Ground Breaker IPA, Modern Times Booming Rollers, Breakside (of course), Natian Everyday Organic IPA, Full Sail Hop Shooter, Golden Valley Bald Peak IPA, Saint Archer Citra 7, and more.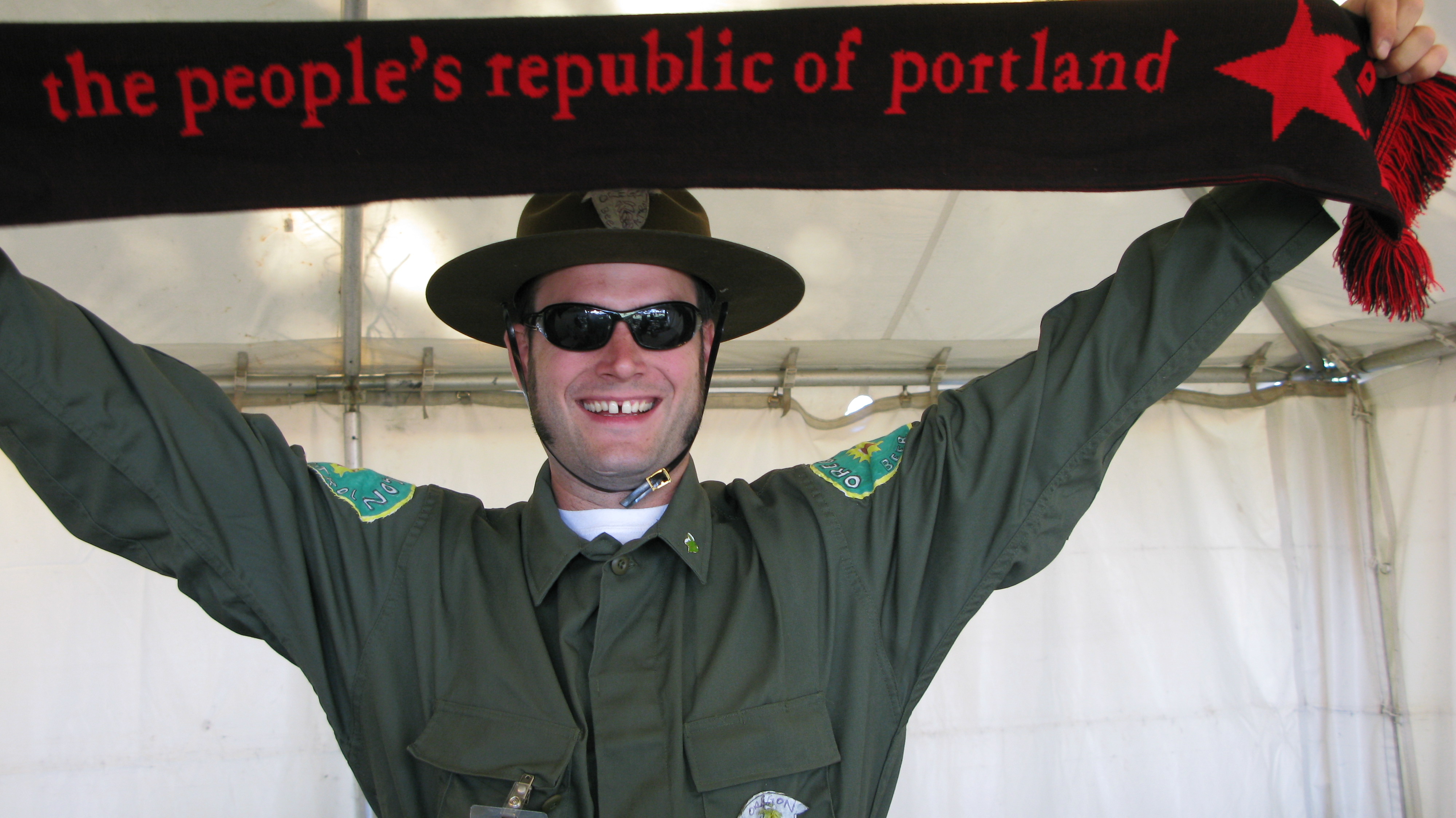 Cider Riot's First Pubiversary
Noon-close Saturday August 5, Cider Riot Pub, 807 NE Couch St.
Hard to believe it's been a year since Abe opened the Cider Riot Pub, but calendars don't lie…they're celebrating with special limited edition ciders on tap: 1763 from 2015 and 2016, Lullaby of London Gin Barrel cider, Collaborations with EZ Orchards and Cascade Brewing and Slam Dance Barrel-Aged Peach Cider, the latest release in their Black Bloc series.
Also: cider slushies and live music from the Licklog Disputes and Mike Hellman. And don't mis ax-throwing with Timber Jim coming up on Saturday August 12…
OP Wurst Brewers Series
4 pm Saturday August 5, OP Wurst Division, 3384 SE Division St.;
The Olympia Provision folks are launching a Brewer's Series every Saturday through Oktoberfest — September 30 — at OP Wurst Division. Breakside is the featured brewery this weekend and they'll be onsite pouring. Also: live music, food specials, patio games and giveaways.
Final Draft Grand Opening/Ex Novo Collabo Release
2-4 Saturday August 5, Final Draft Taphouse, 11504 SE Mill Plain Blvd Suite C, Vancouver, Wash.;
Vancouver's beer scene continues to grow and the folks from this new taphouse collaborated with Ex Novo Brewing and brewed a sessionable, hazy NE IPA made with Mosaic and Simcoe hops, and dry-hopped with more Mosaic, Simcoe, and Cascades. Ex Novo's Head Brewer Ryan Buxton and crew will also be there, and they'll be giving away some fun schwag. 
Ordnance Brewing Tasting
5-8 pm Tuesday August 8, Belmont Station, 4500 SE Stark St;
Join Ordnance's Will Minderhout for a tasting of the beers from this relatively new Umatilla brewery.
Riverbend Tasting
5-8 pm Wednesday August 9, Belmont Station, 4500 SE Stark St;
Bend's Riverbend Brewing will be in-house providing samples of a nice array of their beers.