Wolves & People Farmhouse Brewery Hosts Winterfest January 19-20, 2019
|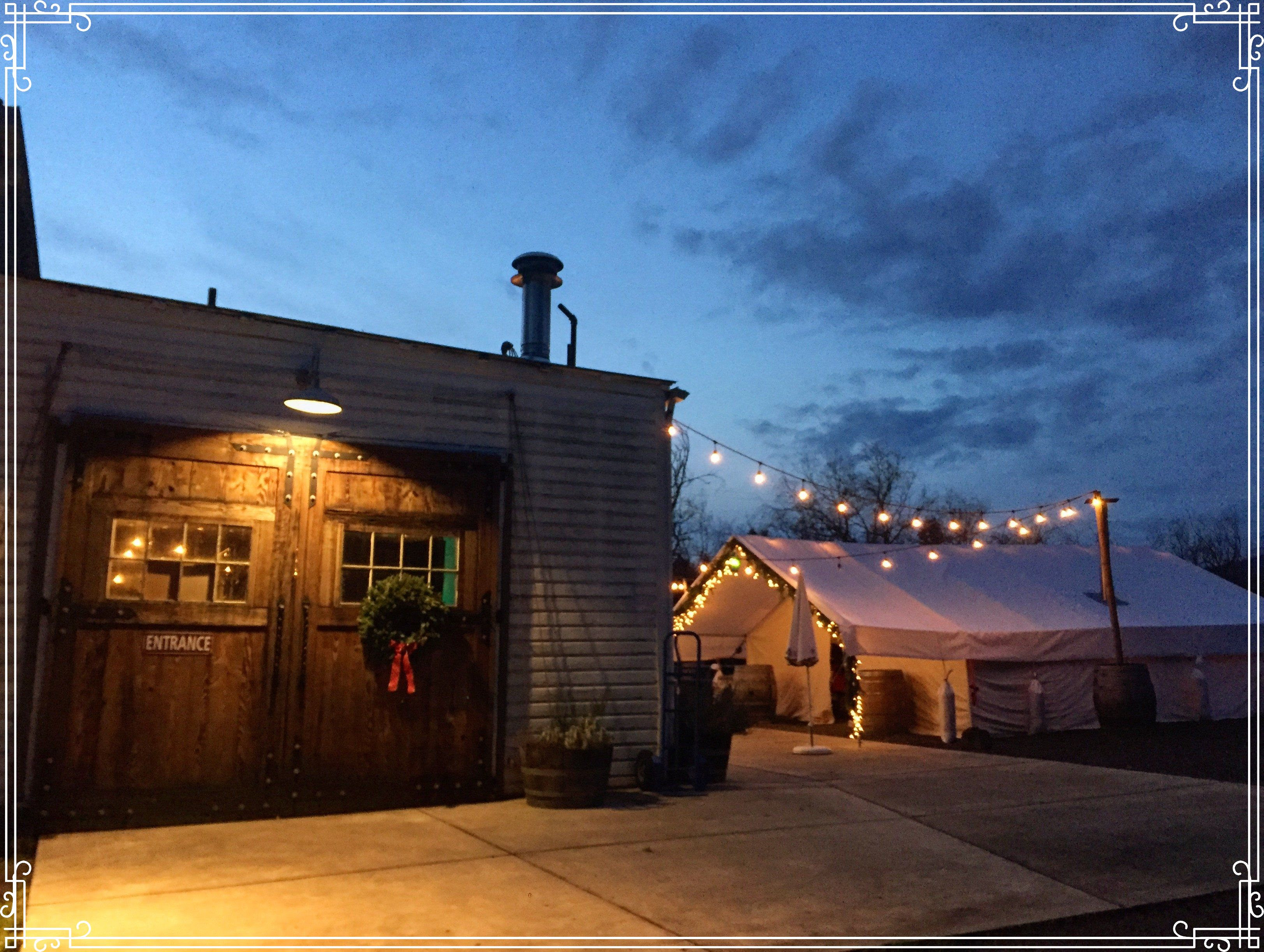 Out in Newberg this weekend, Wolves & People Farmhouse Brewery will host its inaugural Winterfest celebration. The brewery will toast the colder months with three new barrel-aged beer releases – Gin Barrel-Aged Collaborative Damage, Trolley Pull, and Helder.
Taking place on Saturday, January 19th and Sunday, January 20th, the W&P Tasting Room opens each day at Noon. In addition to the three beer releases the brewery will also be tapping a few guest brews and special reserves.
Also, on site will be Ash Woodfired Pizza. This popular pizza truck uses pinot noir-grown wild yeast dough and local produce on all of its mouthwatering pies.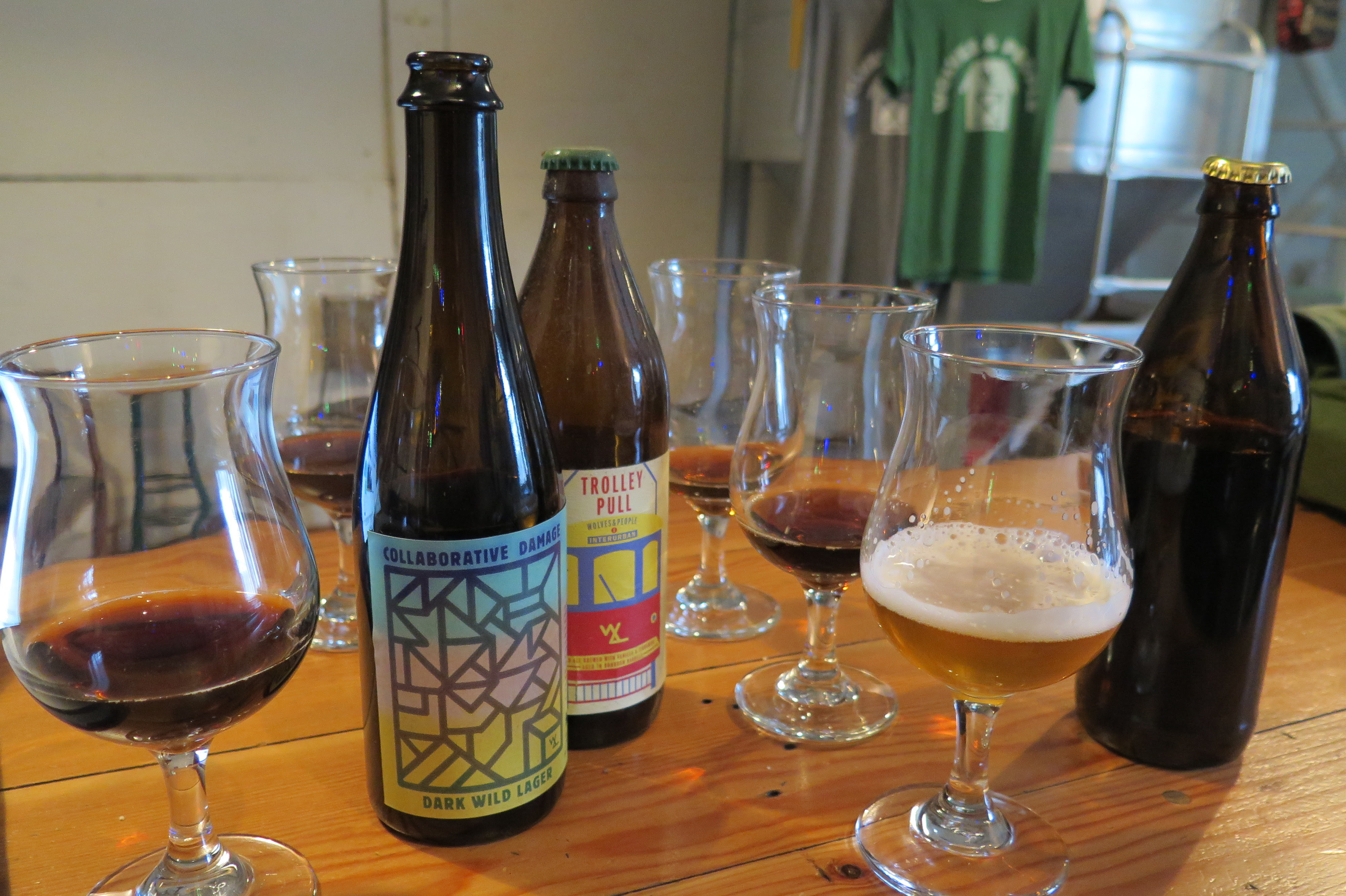 Here's a preview of the three new beers as described by the brewery.
GIN BARREL AGED COLLABORATIVE DAMAGE (500ml)
Before our brewery even opened, we brewed a collab with local friends The Bitter Monk and Heater Allen, and one day, what might be our most experimental beer yet was born: Collaborative Damage. Over beers one night at The Bitter Monk, we wondered what would happen if we brewed a ruddy farmhouse ale, commencing its fermentation with our wild plum tree yeast Sebastian… then gently cooled the beer and pitched Heater Allen's favored lager yeast strain to complete the fermentation and lager this hybrid brew. The delicious result was a smooth dark wild lager, and one of the first, if not the very first, wild ales cofermented with a lager yeast! But the "damage" wasn't truly done: we then aged some of this potion in an Old Tom Gin Barrel from Ransom Spirits for two years, letting the wonders of still more wild yeasts and bacteria to slowly transform the beer in the aromatic oak. The result is an herbaceous, tart, woody, garnet-reddish black brew with super light carbonation, reminiscent of an old world amaro like Fernet. One of our most beguiling beers yet. Supplies very limited: a single gin barrel of this beer was bottled. ! 7.5%ABV, 17 IBUs ($14/500ml)
TROLLEY PULL (500ml)
Our signature old ale Tractor Pull has become a standby in the brewery, beloved for its trusty heft, complexity, balance, and mellow spiciness. Working with our friends at Interurban bar in Portland, who have supplied us several Eagle Rare bourbon casks from Buffalo Trace, we aged Tractor Pull for over a year in these babies and then created a blend to harmonize all the flavors from rich oak to fulsome rye to brown sugar, and gratefully, just the right reminder of the barrel's illustrious, bourbon-soaked past. Like Collaborative Damage and all our bottles and cans, the art is by our great friend Jason Sturgill. 8.5%ABV, 30IBU ($12/500ml)
HELDER (draft)
Amid our search for the best saisons we can brew, deep in our cellar, we hold reserves of gently aged saisons awaiting a return. Through slow transformations in oak, with wild yeast and bacteria, these beers take on intriguing layers of acidity and complexity making them both super fun to drink and pair with food (like artisan pizza!). Helder (Flemish, meaning "bright") is a special blend of casks selected and lightly dry-hopped with Galaxy to punch this saison blend's super bright aromas even higher. (7.5%abv, 15IBU, $3.50/$7)
This weekend there will be no limits on how many bottles one can purchase of these two releases or any others that are available. The brewery will also be offering 10% discounts on cases quantities.
Wolves & People Farmhouse Brewery
30203 NE Benjamin Road
Newberg, OR  97132