Great Notion Cans Laid Off Logger to Support its Staff During the COVID-19 Pandemic
|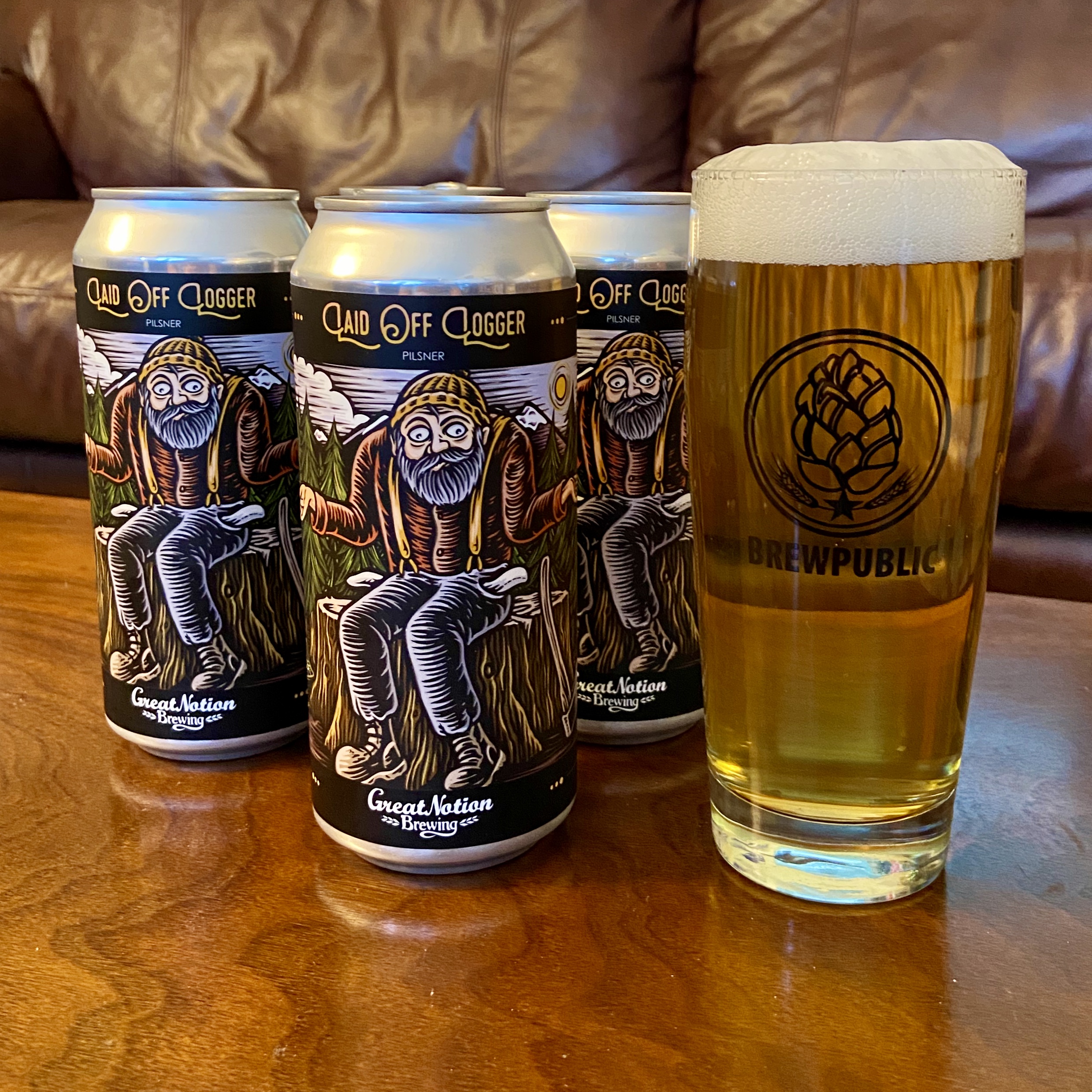 Nearly four weeks ago bars, taprooms and restaurants were ordered to cease any onsite consumption. This decision to battle the COVID-19 pandemic by safe, social distancing has forced many layoffs in the hospitality industry.
One brewery stepping in to assist its laid off staff is Great Notion Brewing. Last week the brewery released Laid Off Logger in 16oz, 4-pack cans. Best of all, 100% of the profits from the sale of this pilsner will go to the 50+ Great Notion Brewing employees that have been laid off nearly one month ago. Laid Off Lager was released on Thursday, April 9th and can be picked up in a clean, efficient manner at the production brewery in NW Portland.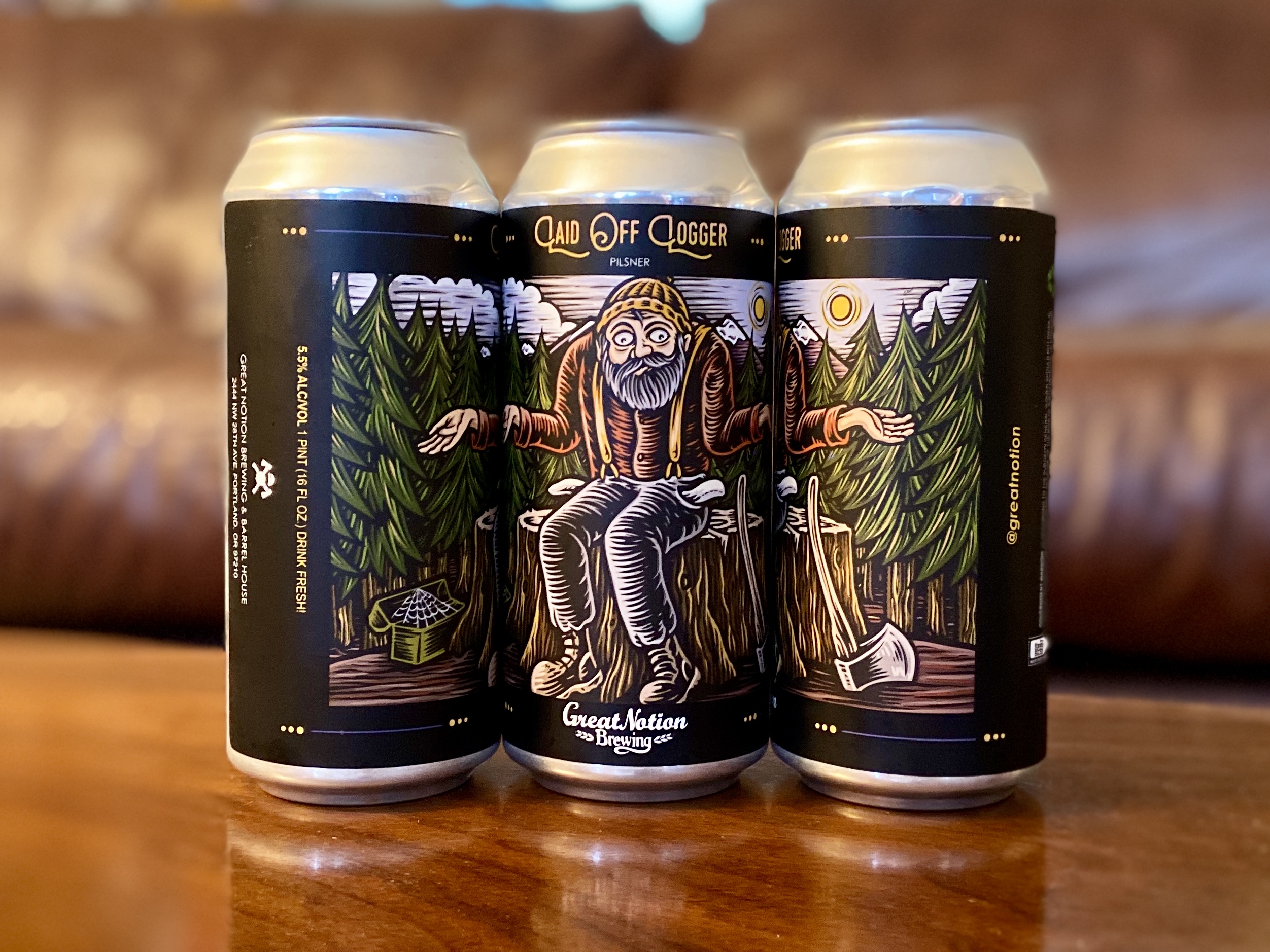 This fundraising beer is a repackaging of the brewery's impressive Ledge Bier Pilsner, but features a new, temporary name with artwork from Chad Eaton of Timber. Laid Off Logger is a 5.5% ABV pilsner that is brewed with Hallertau and Saaz hops along with Barke and Pilsner malts.
Then in the coming weeks, Great Notion Brewing will release another fundraising beer that's part of a global collaboration led by Other Half Brewing in Brooklyn, New York. The new All Together beer will raise funds for the hospitality industry that has been affected by the Coronavirus. Proceeds from the sale of this beer will be split between Great Notion's taproom staff and a yet to be determined  local hospitality organization.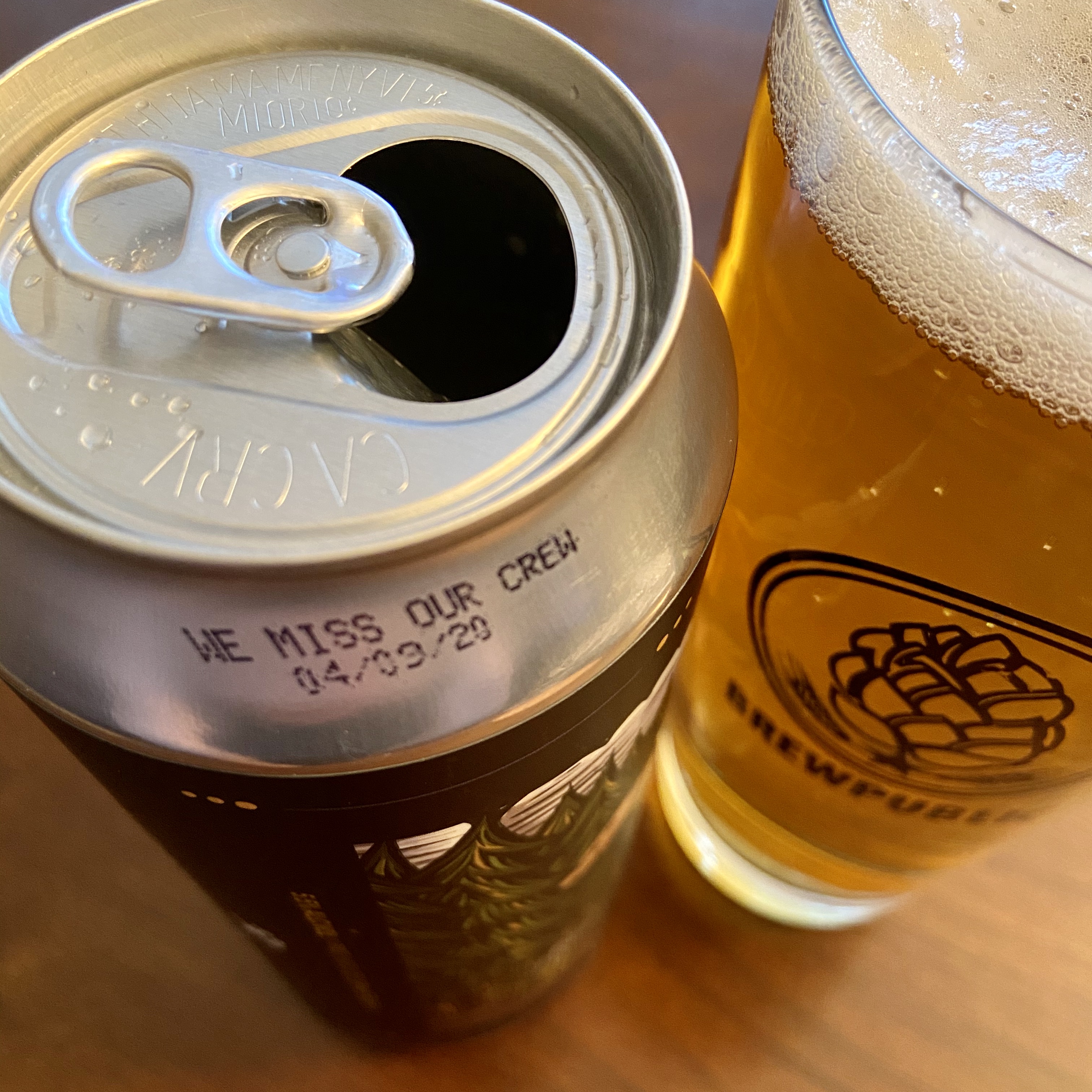 You can find Great Notion Brewing beers ready to go for easy pick up at its NW Portland facility located at 2444 NW 28th Ave. The brewery is enforcing safe social distancing with an easy, clean transaction. Great Notion NW is open Tuesday – Sunday from Noon – 7:00pm six days per week. Please check out Great Notion's Instagram stories to see what's available before heading out!