Sierra Nevada Releases 2021 Celebration Fresh Hop IPA
|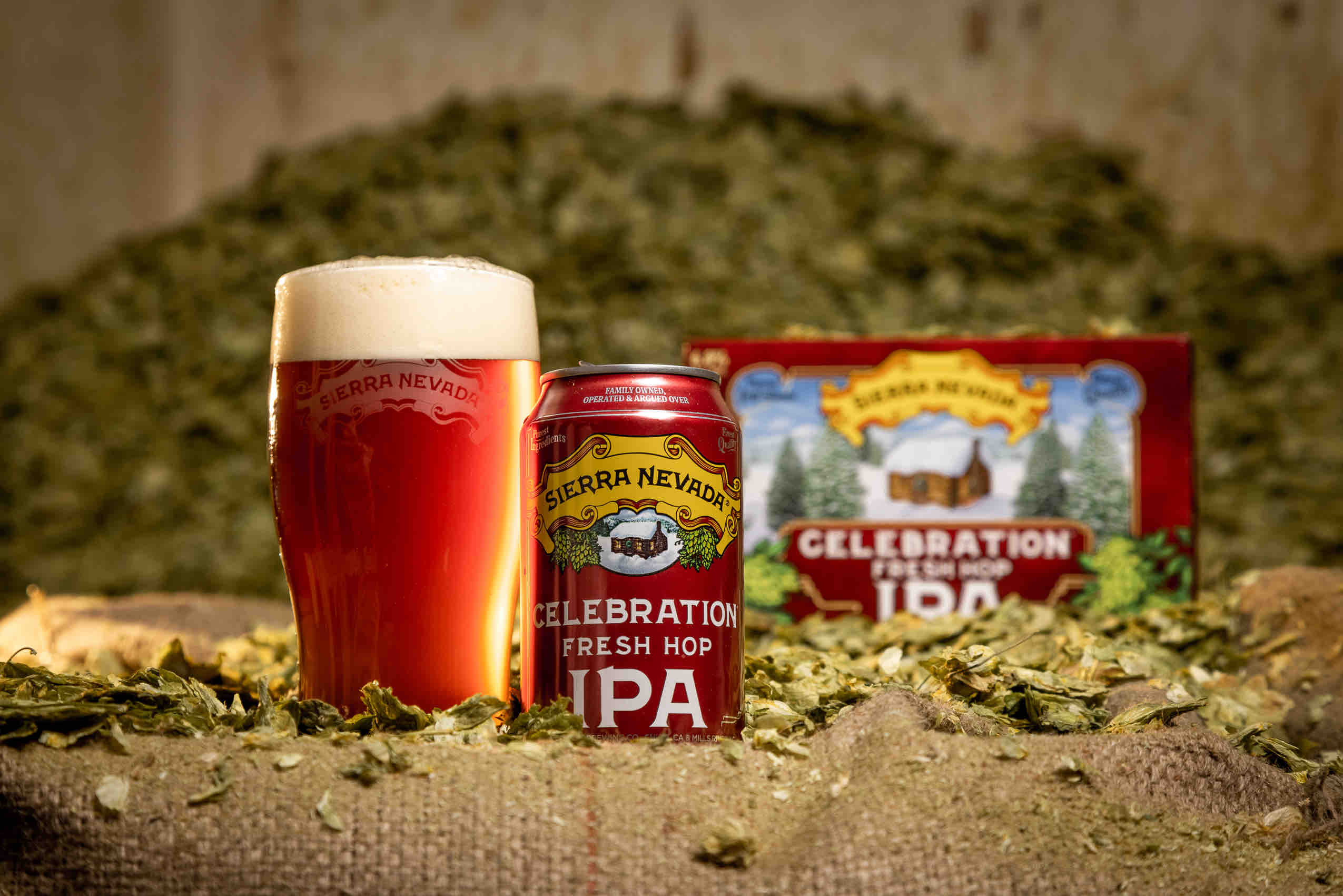 Last year Sierra Nevada Brewing celebrated its 40th year of brewing. Now this holiday season, the highly lauded brewery releases Celebration Fresh Hop IPA for the 40th consecutive year. And for the first time, it is available in 12oz cans!
Originally known as Celebration Ale, the label and name has evolved during the beer's history. Eleven years ago in 2010, Sierra Nevada began adding Fresh Hop Ale to the label and then in 2014 it tweaked it to state Fresh Hop IPA, where it is known today.
Though the name may have changed on this iconic ale, the beer's recipe has stayed true though its four decades of existence. Unlike other holiday or Christmas ales that use various spices, Celebration is a dank, resiny hoppy beer.
Each fall Sierra Nevada selects the freshest C-Hops – Centennial, Cascade, and Chinook – from the Yakima Valley to brew Celebration. The premium picks of hops are kiln-dried and transported to the brewery within days. Once at the brewery, these hops are added to the beer to create this tasty beer that captures the essence of a great American IPA with citrus, pine, and floral notes at their absolute peak.
"We wanted to brew a beer that really featured what we love most about hops, so we chose to brew this beer only with hops that have been freshly harvested so the most amazing flavors and aromas can really shine," says Ken Grossman, founder of Sierra Nevada Brewing Co., in a statement "Hop harvest season is special time we look forward to every year."
Celebration Fresh Hop IPA, while hoppy with distinct notes of citrus and pine, is well balanced with a subtly sweet backbone of caramelized two-row pale malt. It checks in at 6.8% ABV and 65 IBUs. Because it is a fresh hop beer, it's recommended to enjoy as soon possible.