Treefort Music Fest Presents Alefort 2019
|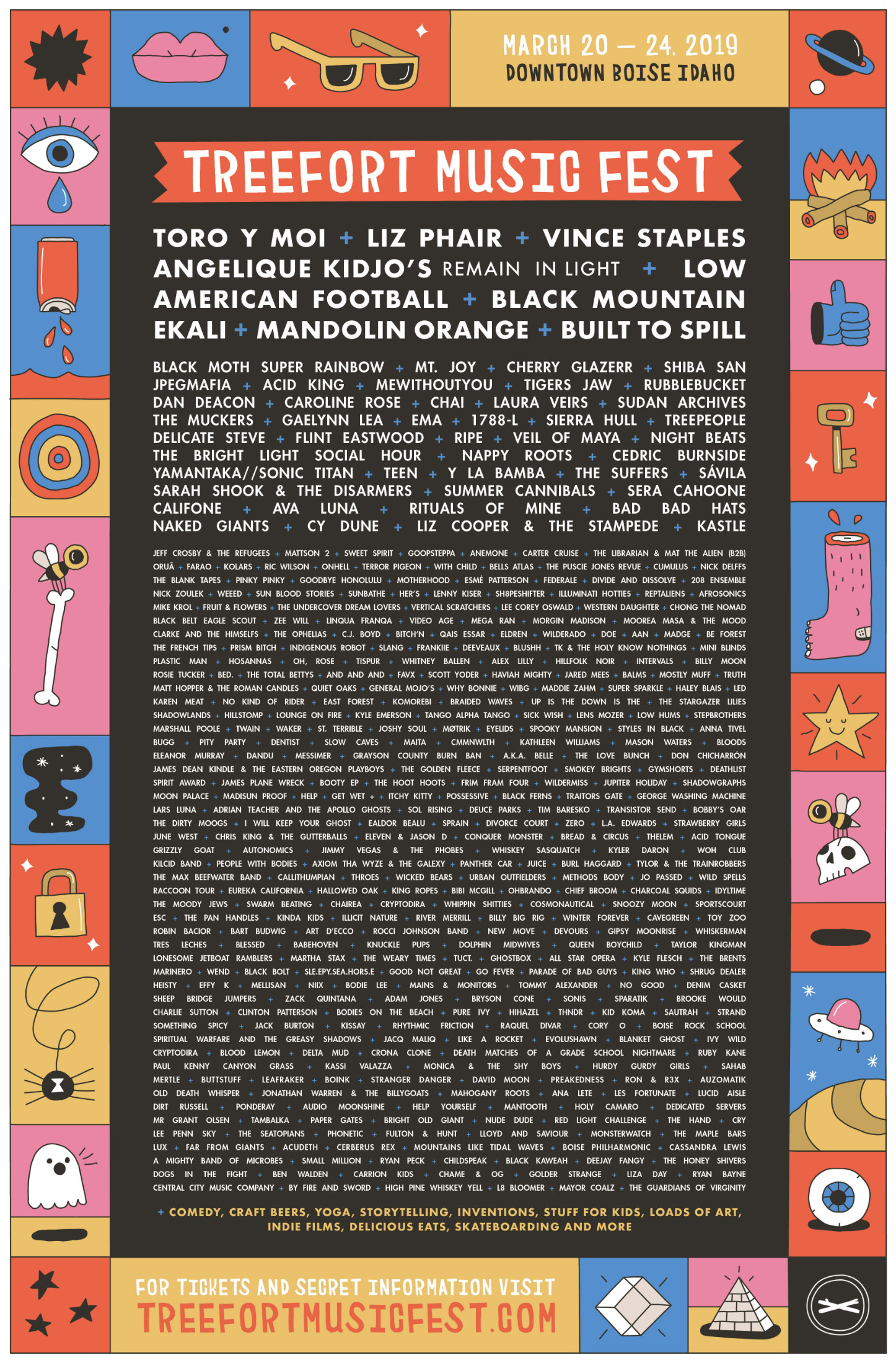 For fans of live music, craft beer, comedy, and food, Boise once again proves it's a world class destination with the return of the Treefort Music Fest. This five-day music and arts fest, now in its eighth year takes over Boise from a mainstage of headling bands to its very own three day beer festival, aptly called Alefort.
What would make any Portland music fan proud, Treefort brings together over 440 bands that take over Boise for five days from Wednesday, March 20th through Sunday, March 24th.
One thing we heard a few times after attending last year for the very first time is that Treefort is Portland's best music festival. Beyond the many Portland bands that travel out to Boise each year, the festival itself is what should be hosted in the Rose City. Treefort reminds us of the days of yore when comparing to what we once had with MusicfestNW when it overtook all of Portland for an extended weekend of music.
What sets Treefort apart from many other multiday, citywide music festivals is that it incorporates much more than just music. Yes, Treefort has a wide array of musical acts, but it also has comedy, films, art, stories, tech, yoga, food and beer, lots of craft beer. There will even be cans of Barley Brown's Beer! More on that later.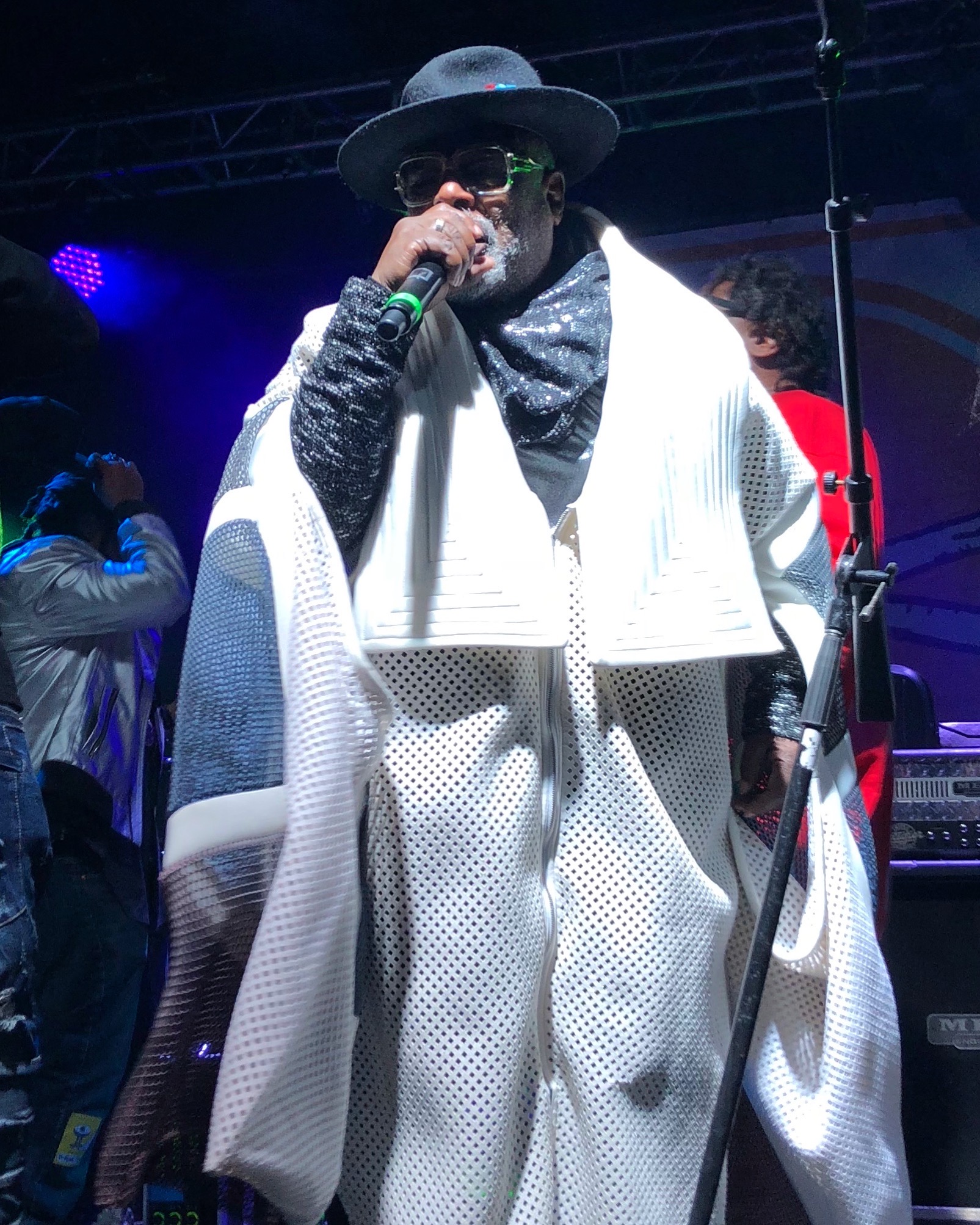 First and foremost, the music lineup is what is the true highlight of Treefort. For the 2019 Treefort Music Fest, headliners include Liz Phair, Toro Y Moi, Built to Spill, Angelique Kidjo's Remain In Light, Low, Black Mountain, Dan Deacon, Laura Veirs, Delicate Steve, Ekali, The Bright Light Social Hour, Y La Bamba, Mt. Joy, and over 400 more musicians. The complete lineup can be found here: www.treefortmusicfest.com/lineup.
New for 2019 will be four nights of music on the Treefort Main Stage. All of the various ticket options from five day passes to daily passes to Treefort can be found here and for many individual events here. If you plan on attending Alefort, it's free to enter!
But when it comes to craft beer, it's the Alefort tent that you will want to seek out and conquer. Alefort, the craft beer segment at the Treefort Music Fest features local, regional and worldwide specialty brews and ales. Once again, this beer festival is free to enter and is open to everyone over age 21 (all ages until 5pm). Alefort is located at 11th and Grove Street and will be open Friday, March 22, 3:00-8:00pm, Saturday, March 23, Noon-8:00pm, and Sunday, March 24, Noon-7:00pm.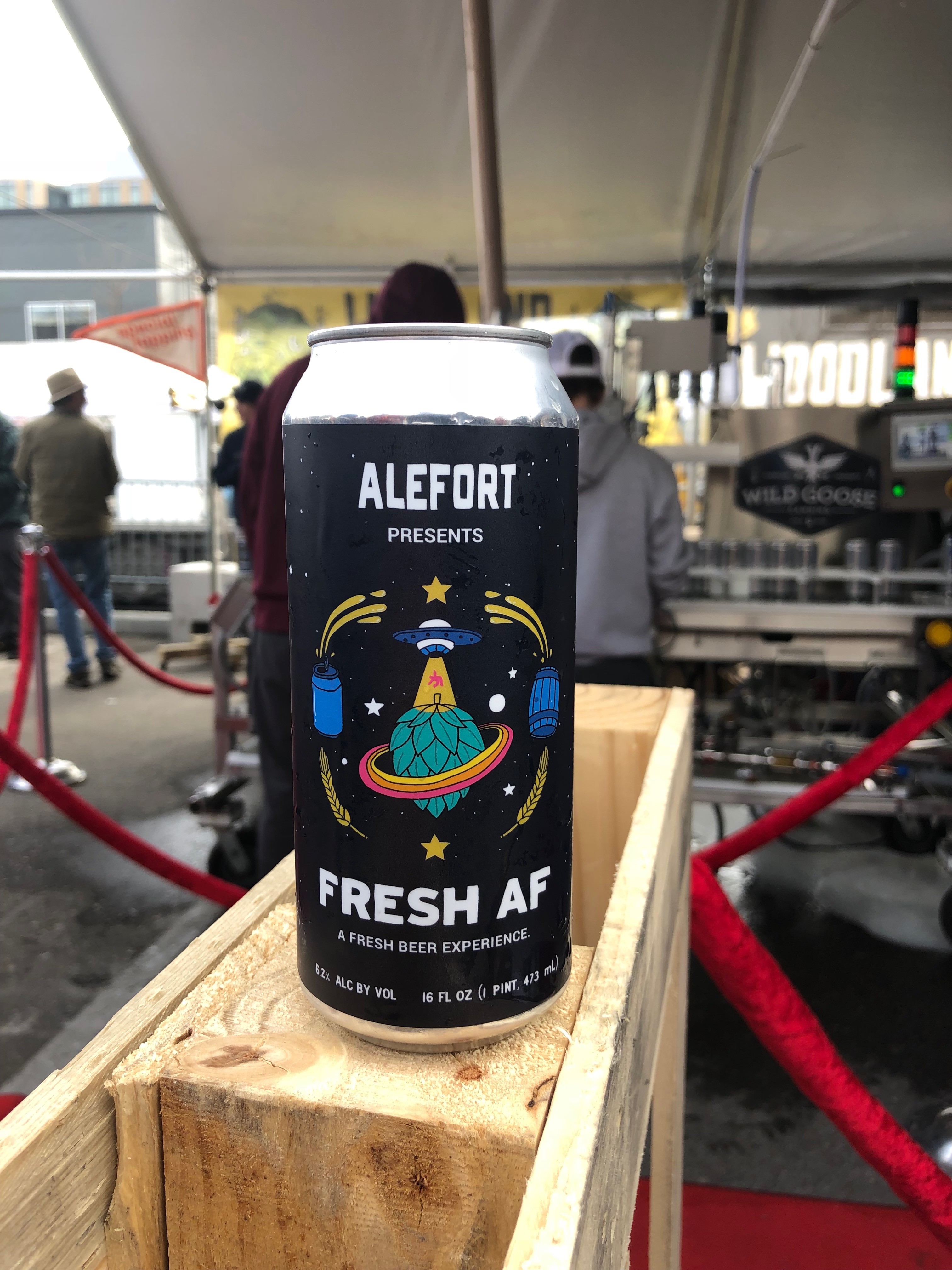 New for 2019, Alefort has changed up a few things for its eighth installment. This year will see a new layout, a creatively-curated food menu, a one-day Basque presentation, and a specialty canned Alefort beer from Barley Brown's Beer. Yes, Barley Brown's will have a 16 ounce canned beer, Fresh AF IPA brewed and canned in front of your own eyes from Boise River Canning during Alefort on Friday and Saturday beginning at 5:00pm until cans run out.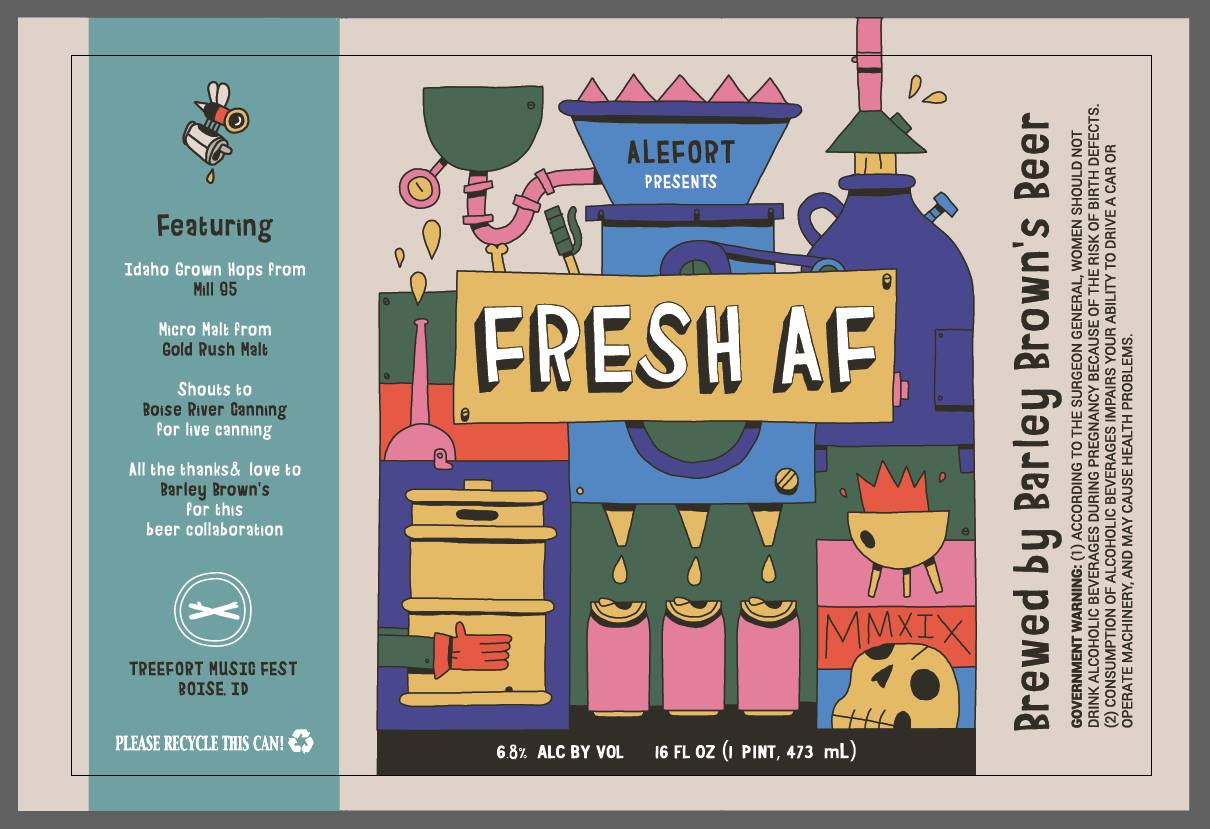 Another beer brewed for Alefort that is already out in the marketplace is Timber Giant Pale Ale from Mother Earth Brewing Co. This new pale ale is a beer that is said to be inspired by Idaho and Treefort Music Fest. Brewed in nearby Nampa, Idaho this sessionable dry-hopped pale ale features New Zealand Nelson Sauvin, Mosaic, Amarillo and Citra hops creating a huge tropical fruit and citrus aroma. Oats and wheat contribute to its soft body but keeping it hop-focused in a hazy manner.
Timber Giant sits at 5% ABV and can be found all over Treefort – from Alefort to Main Stage and bars in between. It is also available for purchase at many locations throughout the Treasure Valley prior to and during the 2019 Treefort.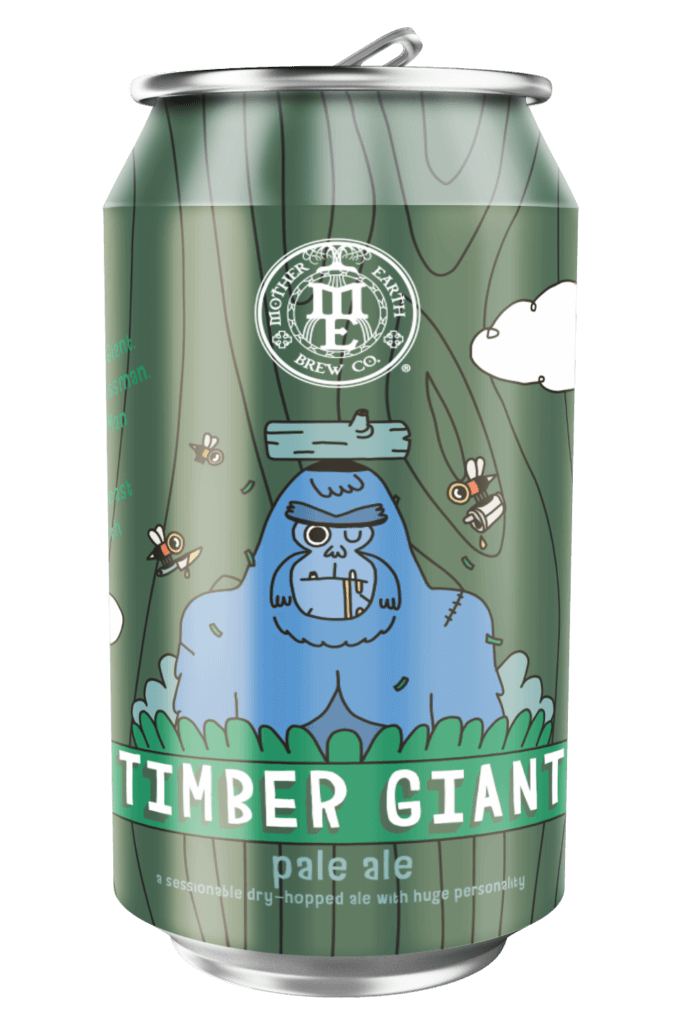 The change in layout at the 2019 Alefort will bring beers organized by style and flavor. There will an assortment of Alefort Beer Bars that will each focus on specific styles of beer. The themed bars include the Alefort Bar, Process & Ingredient Bar, Hoppy Bar, Wild & Funky Bar, Lager Bar, and Big & Barrel-Aged Bar. Each brewery will be paired with a bar that gives them the opportunity to showcase their best, most unique beer in that category.
Alefort Bar – This bar will feature special events and beers specifically for Alefort. Friday: Yeast Switch-a-roo. Each component of the beer-making process can drastically change the result. Alefort is challenging participating breweries to take one of their flagship beers, switch the yeast, and make something just as delicious as the original. Those who truly know what it is to make craft beer will enthusiastically take on this challenge. The result? Aleforters get to try beer exclusively made for Alefort and gain a better appreciation for how much specific ingredients can make a difference in the overall process.
Process & Ingredient Bar – Each section of this bar will have beers that highlight the ingredients or process used to make beer. Its intent is to cultivate an appreciation for what makes good beer…the hard work that goes into it. Pouring: Woodland Empire, Payette, Bear Island, Lost Grove Sections: Malt & Mash, Hops & Boil, Yeast & Ferment
Hoppy Bar – Learn more about the history of the American IPA. Pouring: Mother Earth, Melvin, Barley Brown's, Revision
Wild & Funky Bar – These brews are organized by titratable acidity (TA) or the sour factor. Pouring: Barbarian, Firestone Walker, New Belgium
Lager Bar – Taste lagers from different countries of origin. Pouring: Diablo & Sons Saloon
Big & Barrel-Aged Bar – These brews are aged in different barrel types (spirits, wine, fernet, rum, bourbon). Pouring: Odell, Fremont, Sockeye, Sierra Nevada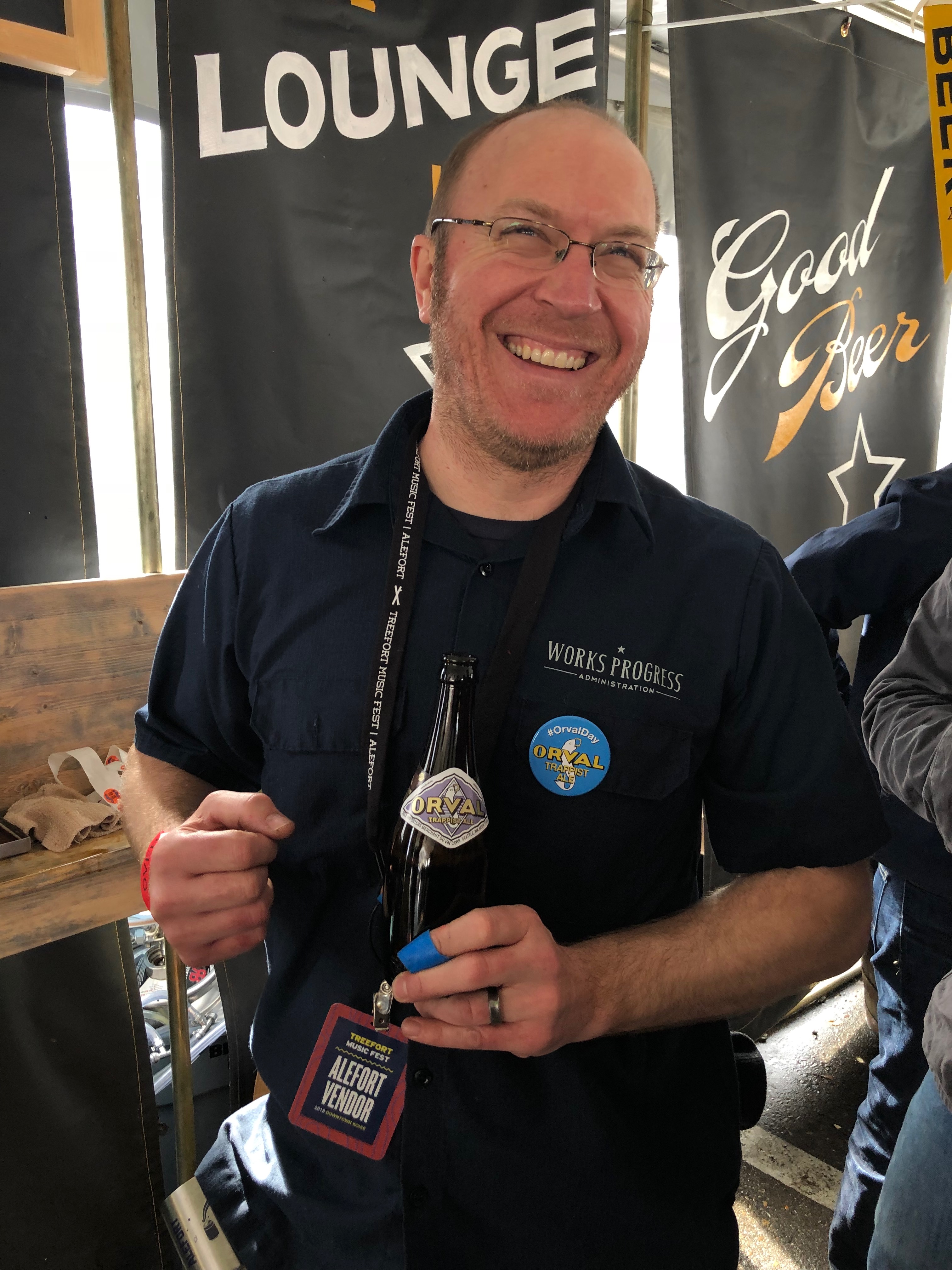 There will be other events taking place during Alefort 2019, including the Alefort Nail Pull where you can taste beer directly from the barrel. Look for barrel-aged beers from Sockeye Brewing, Payette Brewing Co., and Mother Earth Brew Co. And on Saturday, March 23rd, Alefort will once again celebrate Orval Day at the fest.
2019 Alefort Breweries & Cideries:
Barbarian Brewing (Boise, ID)
Barley Brown's Beer (Baker City, OR)
Bear Island Brewing Co. (Boise, ID)
Firestone Walker Brewing Co. (Paso Robles, CA)
Fremont Brewing (Seattle, WA)
Lost Grove Brewing (Boise, ID)
Melvin Brewing (Alpine, WY)
Mother Earth Brew Co. (Vista, CA & Nampa, ID)
New Belgium Brewing (Fort Collins, CO)
Odell Brewing Co. (Fort Collins, CO)
Payette Brewing Co. (Boise, ID)
Revision Brewing Co. (Sparks, NV)
Sierra Nevada Brewing Co. (Chico, CA)
Sockeye Brewing (Boise, ID)
Woodland Empire Ale Craft (Boise, ID)
Cider Sisters (Boise, ID)
Finnriver Farm & Cidery (Chimacum, WA)
Meriwether Cider (Boise, ID)
Schilling Cider (Seattle, WA)
Shakasbury Cider (Vergennes, VT)
Summit Cider (Coeur d'Alene, ID)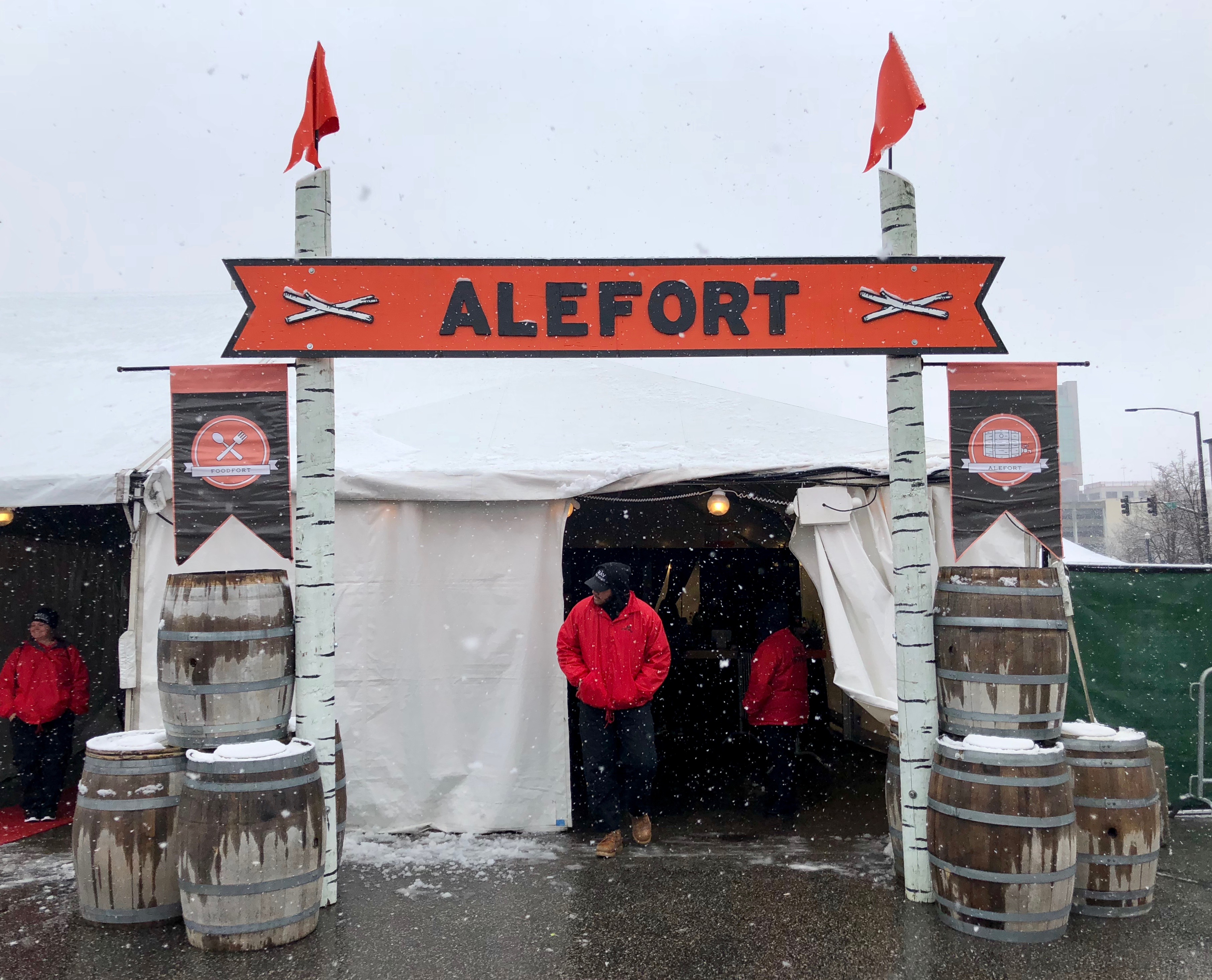 Another new addition to Alefort is a revamped food portion with three themed days. Friday, March 22nd will be all about tacos from local taquerias. You can't beat tacos and beer from the Lager Bar!
Then on Saturday, March 23rd it'll be Basque Day celebrating cider. There will be traditional Basque food and events such as Basque folk dancing curated by Boise's Basque Market. Basque country is all about cider.
Alefort will close out on Sunday, March 24th with its Sunday Brunch in partnership with Comedyfort. Sunday's Alefort Bar will feature coffee-roasted beers by Woodland Empire Craft Ale, which pairs perfectly with your favorite brunch foods from local eateries while comedians will join in on the "roast'. Participating restaurants include Dapper Doughnut, MFT Sauce (My Family Tradition), Kiwi, The Kula Connection, and Red Feather Lounge. The Sunday Brunch will take place from Noon-2:00pm, while the comedy will be from 12:30-1:30pm.
As always, those drinking at Alefort will need to bring or purchase a reusable cup. Alefort is located near the Treefort Main Stage in the Owyhee parking lot and is free and open to the public (age 21+) Friday through Sunday of the 2019 Treefort.
We will close with a photographic recap of Treefort 2018…