Brooklyn Garden Opens with Ruse Brewing, 503 Distilling & Adega Northwest Wines
|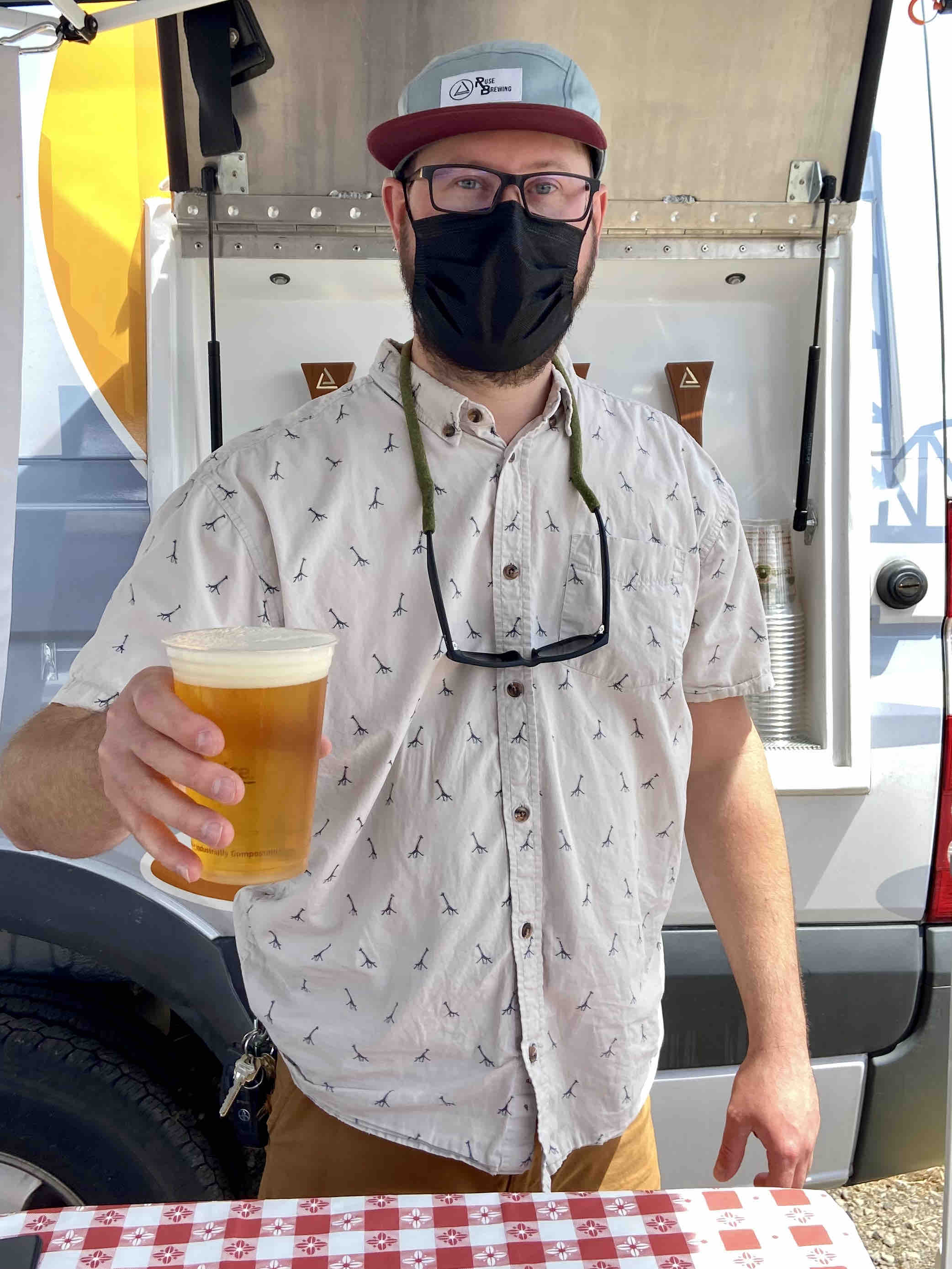 Over the weekend, three purveyors from the Iron Fireman Collective building opened up Brooklyn Garden, a summer outdoor space serving beer, cocktails, and wine. Ruse Brewing, 503 Distilling, and Adega Northwest Wines opened up this outdoor space at the far, south end of the parking lot that sits on the corner of SE 17th Avenue and SE Schiller Street.
Each Saturday and Sunday, Brooklyn Garden will be open for outdoor drinks and food. Saturday hours are set for 1:00-9:00pm and Sunday hours are 1:00-8:00pm. In addition to the beer, cocktails, wine, and rotating food trucks, they plan to have live music on Saturdays. The outdoor space is family friendly and is free to enter.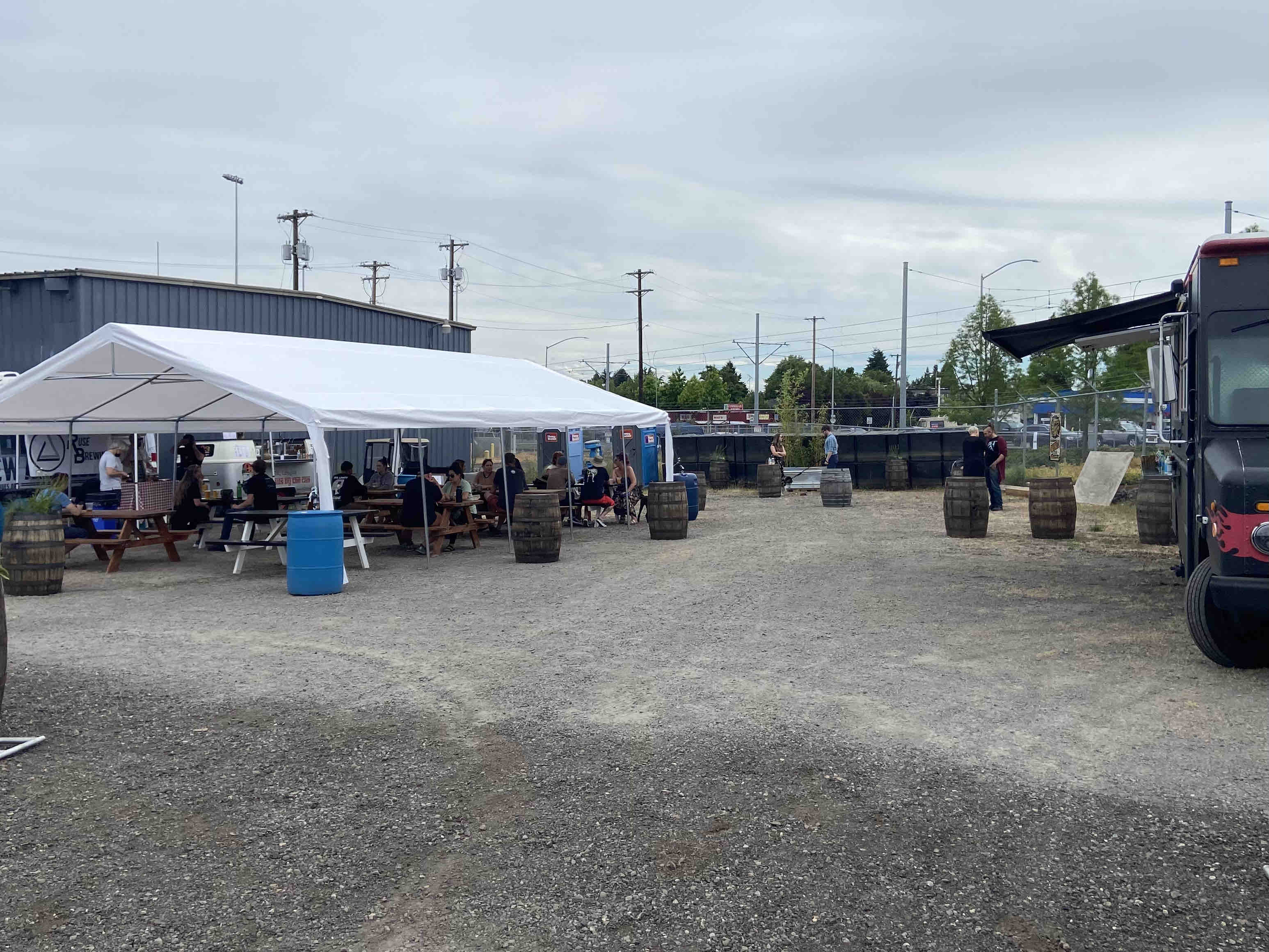 This past Saturday, we visited Brooklyn Park and took in a few beers and a draft cocktail. The space is a bit rough as calling it a garden is a bit of a stretch. It's a parking lot where beer, cocktails and wine are being served. Organizers erected a tent that will provide shade this summer where eight tables sit. Outside the tent, there are scattered barrels for a place to hangout and rest your drink. The space is fairly bare bones but could improve over the coming weeks. Venturing across the street to the actual Ruse Brewing Taproom offers much more ambience.
That said, Ruse Brewing is partnering with Brews For New Avenues (BFNA) at Brooklyn Park. The brewery is utilizing the BFNA van to serve its beers from. The van has a nice setup with four beer taps! For its use, Ruse Brewing will donate 10% of beer sales to the organization for the use of the van. A win-win for both as having fundraising events for BFNA this summer will be a bit of a challenge.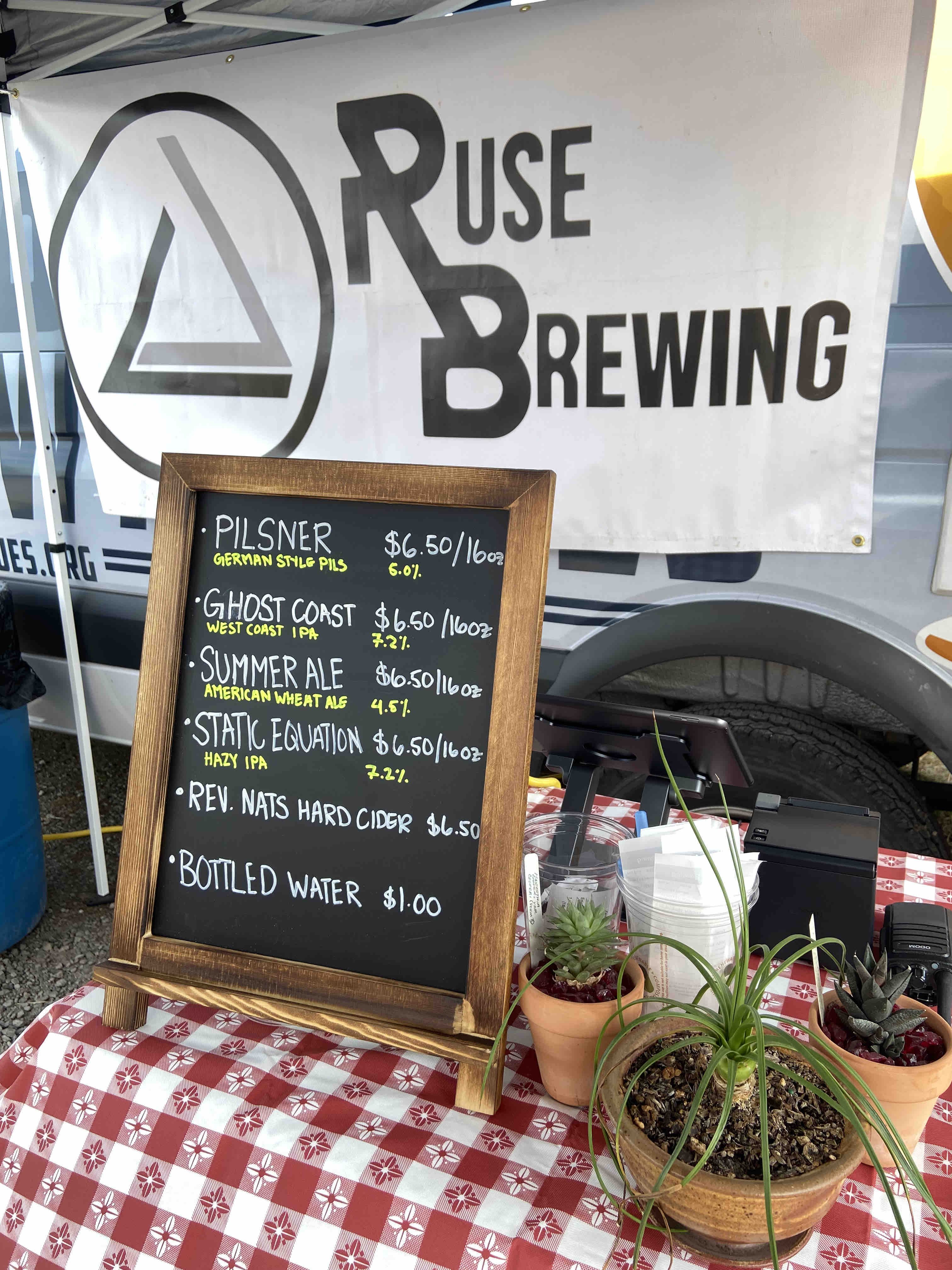 From the van, Ruse Brewing served $6.50 pints of four of its beers alongside cans of Rev. Nat's Hard Cider. We enjoyed drafts of Ghost Coast, a great West Coast IPA and Summer Ale, one the brings back memories of a wheat beer that was common to find at brewpubs a couple of decades ago!
503 Distilling brought in its converted VW bus to serve a variety of four draft cocktails at $7 each and five 12oz canned cocktails at $6 each. The former Oregon City based distiller is in the process of relocating its operations to the Iron Fireman Collective building. Soon, 503 Distilling will be opening its new tasting room across the street, just north of Ruse Brewing. We can anticipate some barrel-aged beers from Ruse using former 503 Distilling barrels from its gin, rum, and whiskey!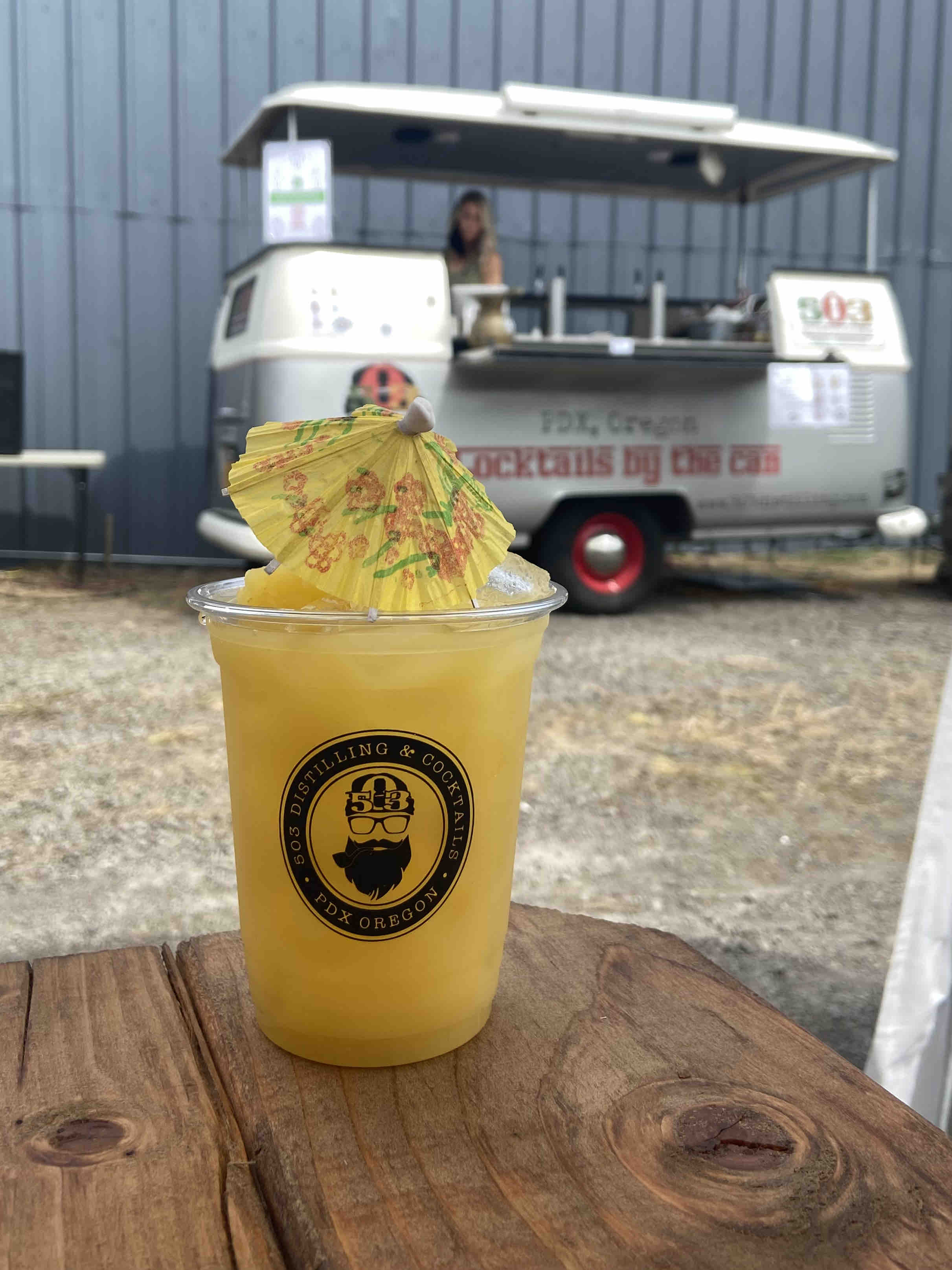 The other beverage provider at Brooklyn Park is Adega Northwest Wines. This boutique urban winery showcases fine hand-crafted European inspired wines. Owned by Winemaker Bradford Cowin and his business partner Darren Harris, the name Adega (wine cellar) pays homage to the winemaker's Portuguese ancestry. It too will soon open a tasting room inside the Iron Fireman Collective building.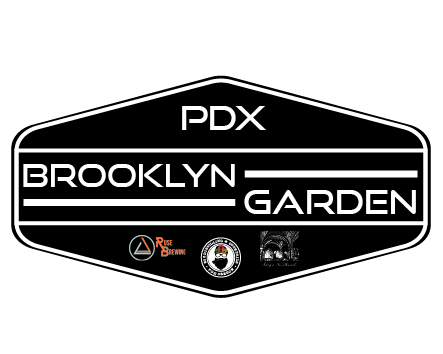 On Saturday, June 19, Brooklyn Garden and 503 Distilling will host the Gambler 500 Summer Kickoff. With the Gambler 500 just a few weeks away, it's time to show off and check out a few of this year's entries! Grab the family and come enjoy some live music, food, new 503 draft cocktails, and Gambler 500 Whiskey from 2:00-8:00pm. Find additional details for this event by clicking here.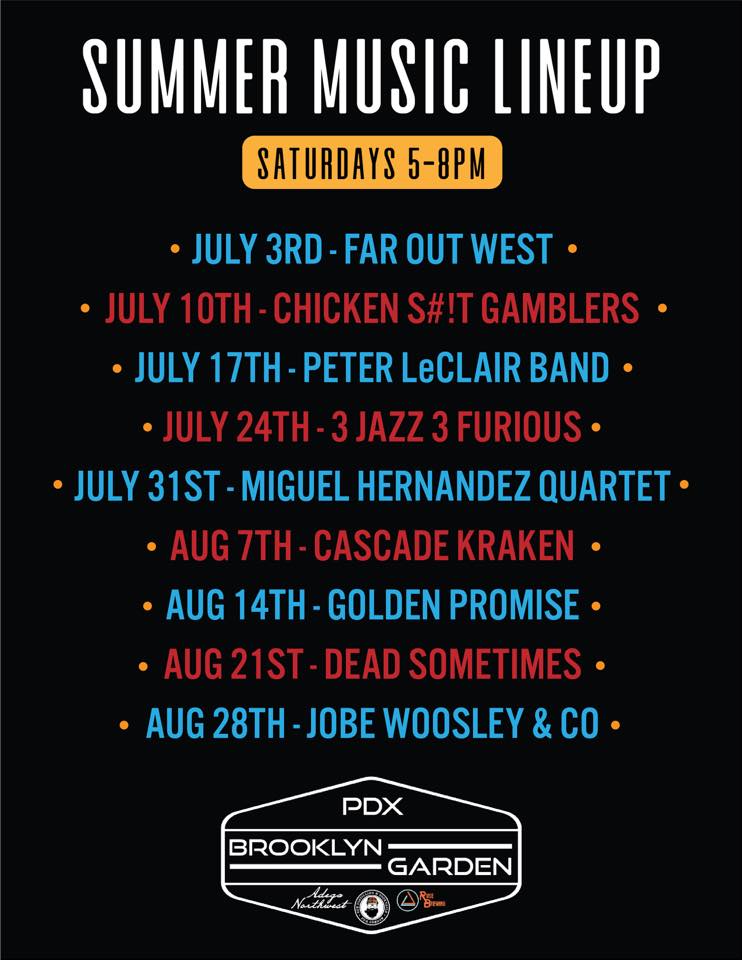 Brooklyn Garden
4855 SE 18th Ave.
Portland, OR 97214