Gigantic Brewing To Open Second Location in Northeast Portland
|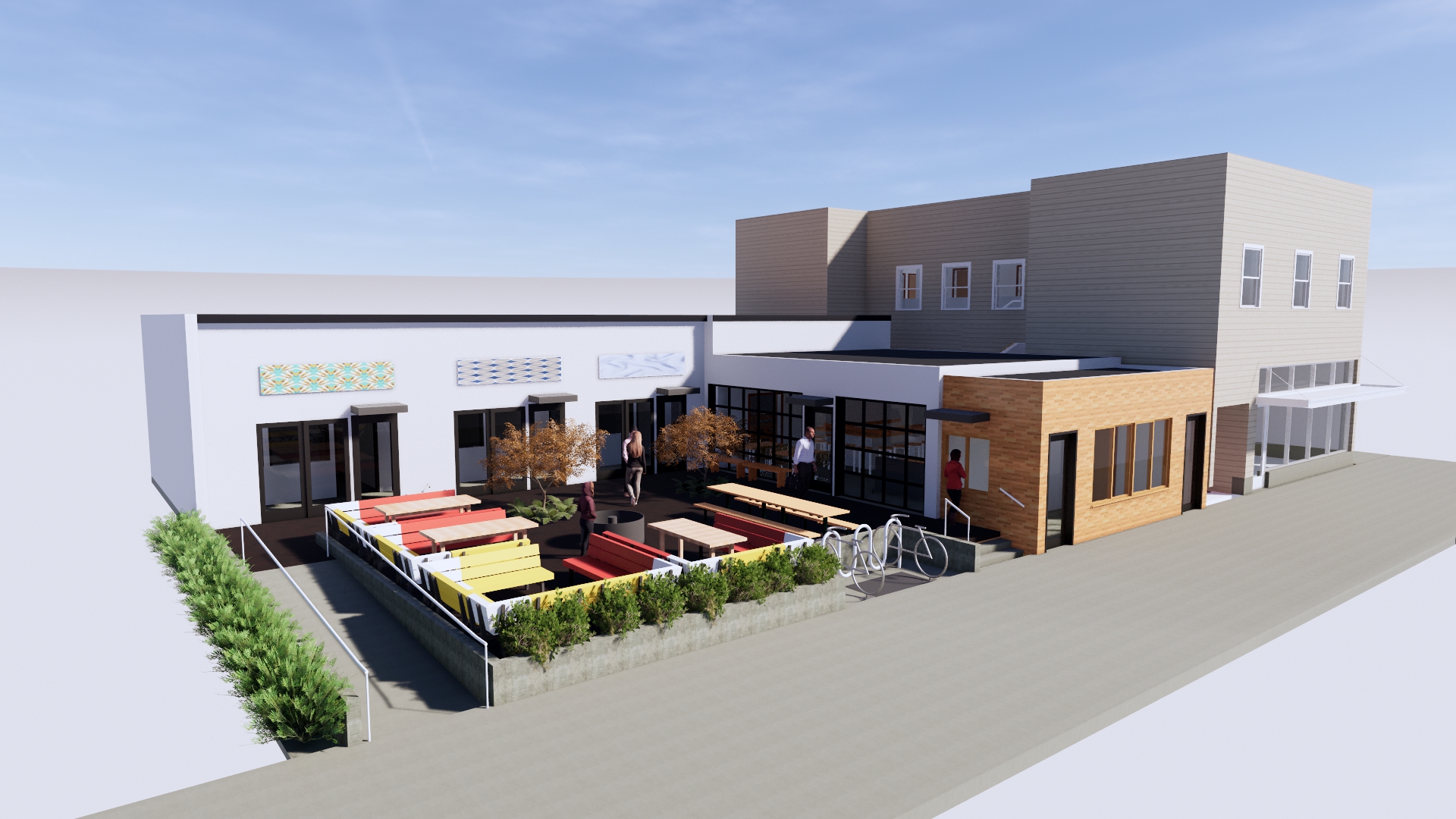 After opening its doors to its brewery in Southeast Portland over seven years ago, Gigantic Brewing has announced that it will expand with a new tasting room known as Gigantic Satellite in Northeast Portland. This new outlet for its beers will be part of the new Rocket Empire Machine, a new development from Guerrilla Development located at 6935 NE Glisan Street.
With plans to open in late 2019/early 2020, this new spot for Gigantic Brewing is a bit more than 5 miles northeast of its original location. Gigantic Satellite will use a little over 650 square feet of the 2,820 sq. ft building that sits on a 5,000 sq. ft property. The refurbished building will offer both indoor and outdoor seating for all ages. Yes, kids will be allowed as parents will be able to enjoy a beer from Gigantic and food from one of the four or so attached restaurants.
Guerrilla Development and the development's architect, Brett Schulz Architect have worked on a few similar projects together such as The Zipper (27th & NE Sandy Blvd) and The Ocean (23th & NE Glisan). These two have turned these two spaces into popular food and drink destinations that gives patrons a few different food choices along with at least one place that serves up a few libations. Plus, according to Next Portland this development will also include the construction of an 11-unit apartment building adjacent to the new food and beer hall.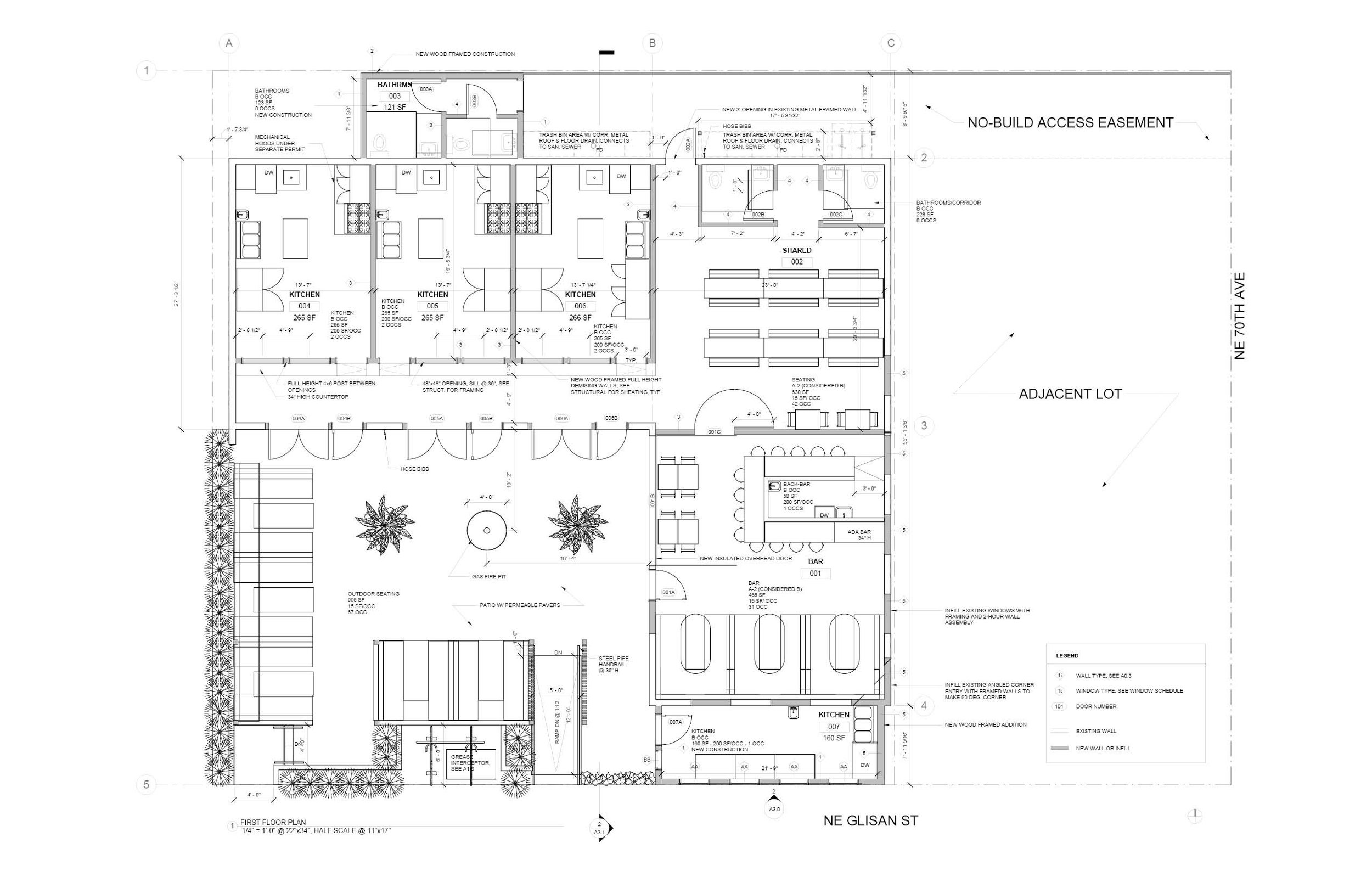 "I am stoked that Gigantic has this opportunity to become part of a different Portland neighborhood­–one that I happen to call home. Gigantic Satellite is only 4 blocks from my house, so you will see me hanging out there a lot", said Ben Love, Brewmaster and co-owner of Gigantic Brewing, in a statement. "With any luck, we'll bring a little bit of the magic that is our current SE Portland tap room up to North Tabor. And with the four food vendors on site, people will finally be allowed to bring their kids to Gigantic (Satellite)", added Van Havig, Gigantic co-owner and Master Brewer, in a statement.
The former auto repair shop that went by the name Rocket Empire Machine is currently under construction and is being redeveloped to what the team at Guerrilla Development calls Gentlefication. "The concept is simple: internally subsidize one unit's rent as a way to combat the negative aspects of gentrification while preserving the positive ones," according to Guerrilla Development's website. "Here's how it plays out: Studies have shown that if local retailers can "hold on" through the initial rent increase associated with a gentrification wave in their neighborhood, their net operating income can double. With that in mind, we're creating a temporary (through Year 5) internal subsidy for one of the retail spaces to be applied directly to a hyper-local vendor who wants to either remain in or start a new business in the Montavilla neighborhood."
Construction on the former auto repair space is currently underway with a projected completion date of December 2019, with the brewery taking over its spot shortly thereafter. Beer from Gigantic Brewing will be brewed at its production brewery located at 5224 SE 26th Ave, where it is also home to the Gigantic Taproom.