SICPA Awarded 10-year OLCC Contract to Provide Modern Privilege Tax Solution for Alcohol Products in Oregon
|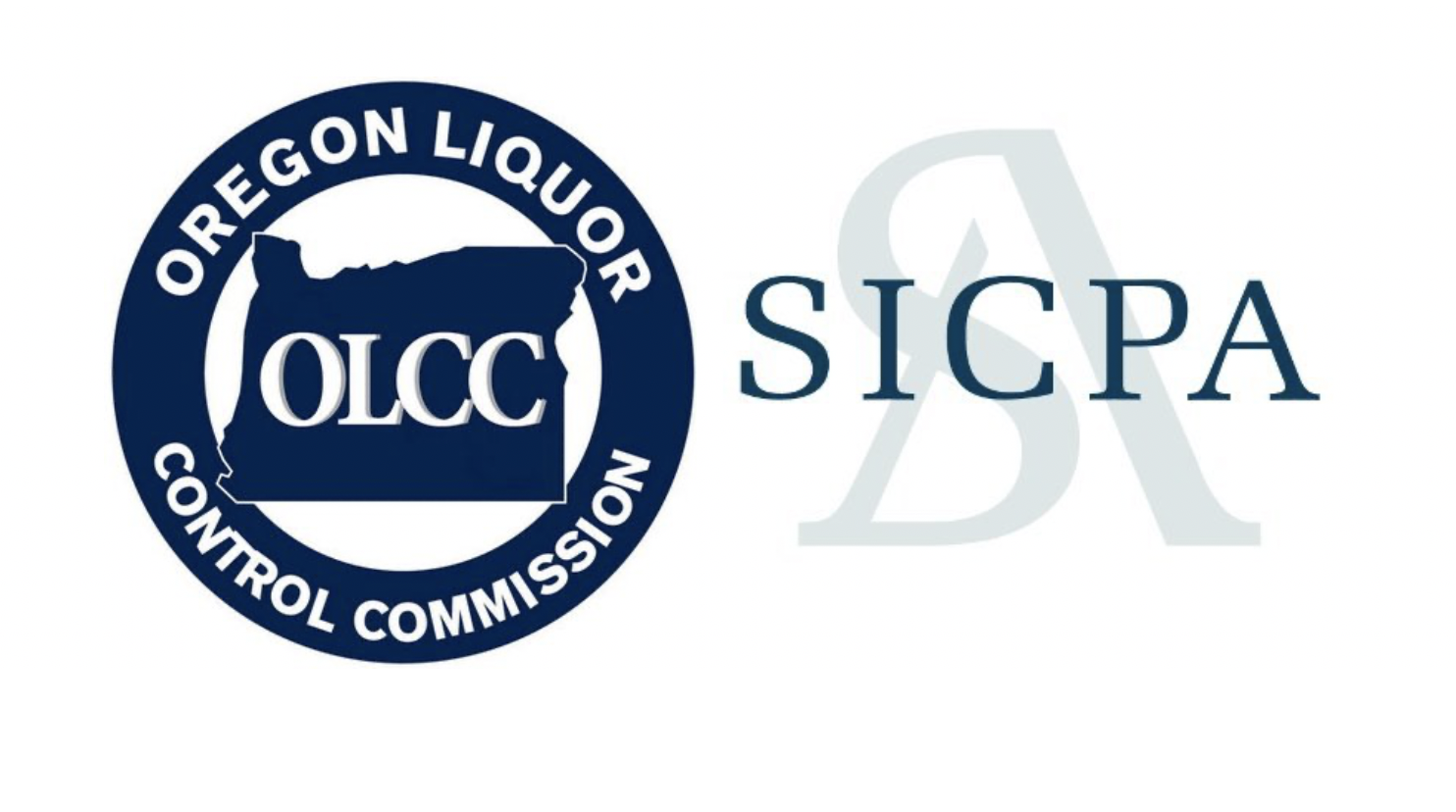 When it comes to collecting alcohol excise taxes here within the state of Oregon, the Oregon Liquor Control Commission (OLCC) will partner up with an outside organization for payment implementation. The OLCC has signed a ten-year contract with SICPA, an organization that offers product security, revenue realization, and track and trace solutions.
Based in Springfield, Virginia, SICPA will use its proprietary SICPA Excise Tax System (SETS) to provide a secure, online platform for the payment, collection, and tracking of Oregon's alcohol privilege taxes, also known as excise taxes.
"Our ten-year contract with SICPA is $7.5 million," wrote Debbie Amsberry, Assistant Director Financial Services at the OLCC, in an email. "It runs through June 30, 2030."
The framework in seeking an outside partner began three years ago. In 2017, Oregon's alcoholic beverage industry worked with Oregon legislators to pass legislation directing the OLCC to "allow manufacturers or importing distributors of wine, cider or malt beverages to file required statements and pay privilege taxes by electronic means." By partnering with SICPA, the OLCC gains access to a system that was specifically designed to deliver efficiencies for both industry and the OLCC though integrated, online, role-based software to support the unique needs of excise tax administration.
Through SETS, beer, wine and cider taxpayers in Oregon will be able to leverage multiple mechanisms to provide OLCC with tax information and submit payments via online web-based entry, XML web services and EDI file uploads. In addition, industry licensees will be alerted in real time to errors in tax filings or any outstanding issues that require resolution. For tax administrators, SETS will provide increased transparency and accuracy in the collection of tax information and payments, offer streamlined integration with other state legacy systems (including Oregon State Treasury payment and financial systems), and meet extensive state security requirements. OLCC will begin phasing customers into the new Privilege Tax system as early as summer 2020.
"Oregon Breweries and Brewpubs will have training provided and we will work with them to get them set up in the on line system," wrote Amsberry in an email. "We will not leave anyone behind. Everyone will be required to submit their monthly/annually reports on line. We are still working on the communication and training for all licensees. SICPA will provide some training also."
"The OLCC is committed to delivering value to its industry partners through modern technology solutions while safeguarding revenue growth that supports public services like health, police, and education," said OLCC Executive Director Steve Marks, in a press release. "We are pleased to have SICPA as our partner in this effort to modernize and streamline privilege tax collection for our industry customers and we are pleased that this relationship is set to serve our beverage industry through a long-term, value-based relationship.
"'State budgets are stretched now more than ever, and SICPA is pleased to enter into this strategic partnership with the OLCC to optimize their alcohol privilege tax collections," said Jane Lute, CEO of SICPA North America, in a press release. "Through SETS, Oregon's beer, wine and cider taxpayers will have an intuitive and secure online platform to submit tax information and payments, and the OLCC will benefit from significant efficiency gains and risk reduction to increase the timeliness and accuracy of tax collections for the State."
"SICPA will continue to work with the OLCC and taxpayers in Oregon during implementation to ensure a smooth transition," wrote Harry Shipps, Vice President at 90 West, the public relations firm that represents SICPA. "You can find more general information about the SETS system here."
"We will be reaching out to our beer folks when their implantation is closer," wrote Amsberry. "We are doing a phased in approach so we will have more time to devote to training and any issues that our licensees encounter. The tentative date for breweries and brewpubs is late Spring/early Summer 2021. This is a tentative date and subject to change."
Along with the OLCC, the Oregon Department of Revenue (DOR) contracts with SICPA to support the collection of cigarette excise taxes through the provision of tax stamps and an online secure stamp ordering and payment platform used by Oregon wholesaler distributors.
During the past two years, the OLCC distributed more than $519.3 million to Oregon's General Fund, Cities, Counties, and Drug/Alcohol Abuse Programs. This money helps fund essential services such as schools, police and healthcare for Oregonians.