Sierra Nevada Brewing Acquires Sufferfest Beer Company
|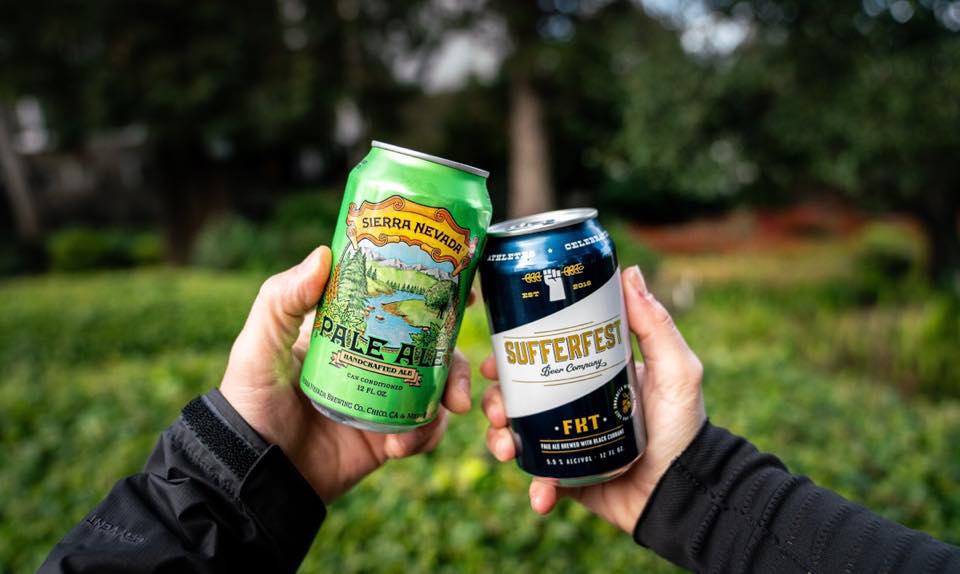 One of the most recognized brewers in craft brewing has made its first acquisition. Sierra Nevada Brewing has acquired the 2-1/2 year old Sufferfest Beer Company based out of San Francisco, California. Sufferfest is a gluten reduced beer company that has contract brewed its beers during its short independent venture.
Sufferfest Beer Co. was started by former competitive tennis player and current long-distance trail runner, Caitlin Landesberg in 2016. But prior to the company's launch Landesberg was diagnosed with celiac disease and could not consume gluten. Without many beer options she decided to enroll at UC Davis in a homebrewing course. From there she was hooked and learned to use brewers clarex, an enzyme that can be used to remove gluten from the malted barley in beer to only trace amounts.
With this 100% acquisition from Sierra Nevada, this will be a big change for the small startup brewery that brewed its beers on a contract basis. Sufferfest Beer currently brews its beers on contract in Denver, Colorado at Sleeping Giant Brewing. In the coming months this is sure to change as Sierra Nevada will now be able to step in and provide the brewing of its lineup of beers.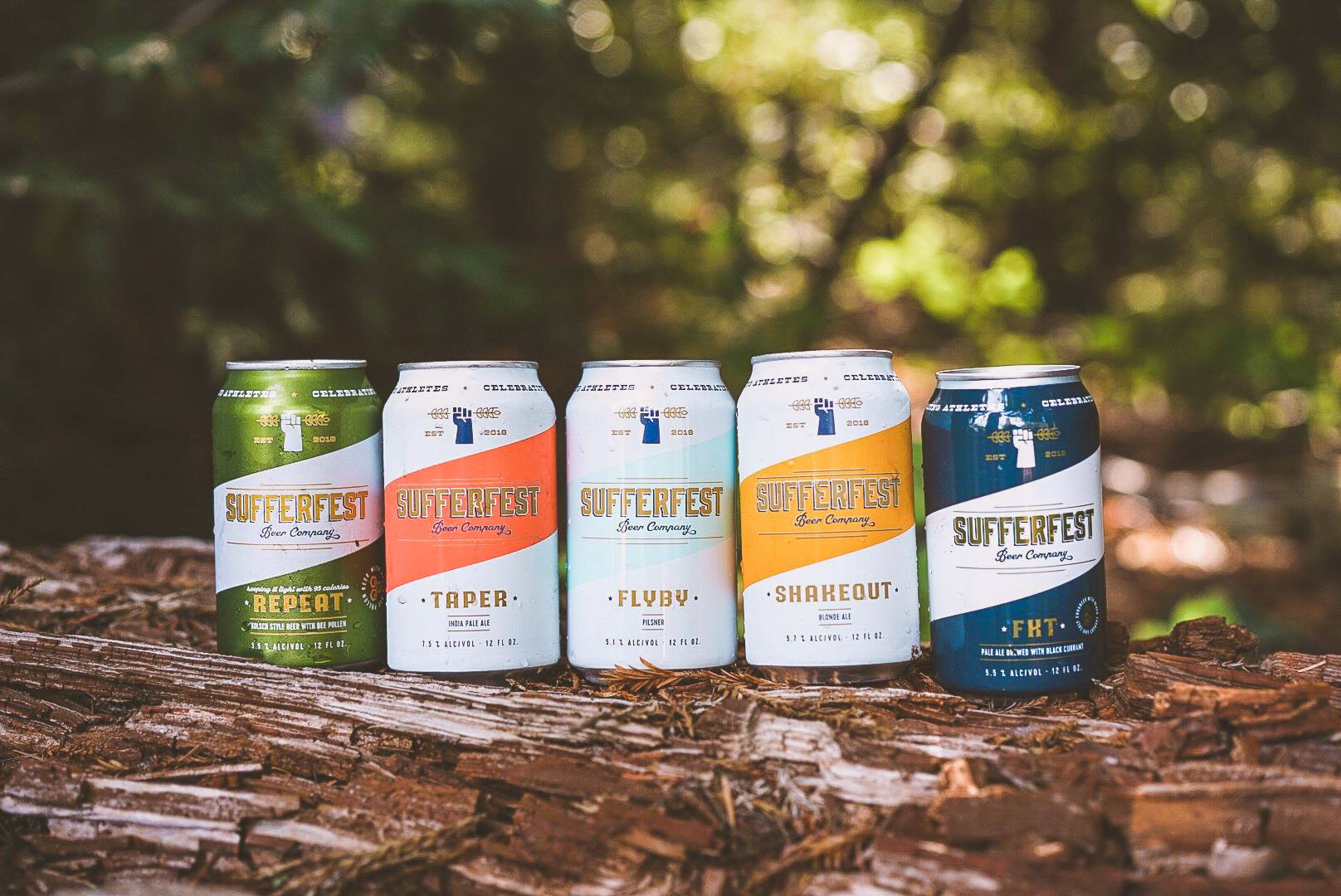 This is not the only change that will like take place as Sufferfest Beer is a Certified B Corporation. However, Sierra Nevada is not and the gluten reduced brewer will most likely lose that status.
Sufferfest Beer is currently looking to hire a sales team in Oregon and Washington that will surely lead to broader product placement in the Pacific Northwest. We recently received samples of Sufferfest Beer's lineup of gluten reduced beers and will post a review of its beers in the coming week.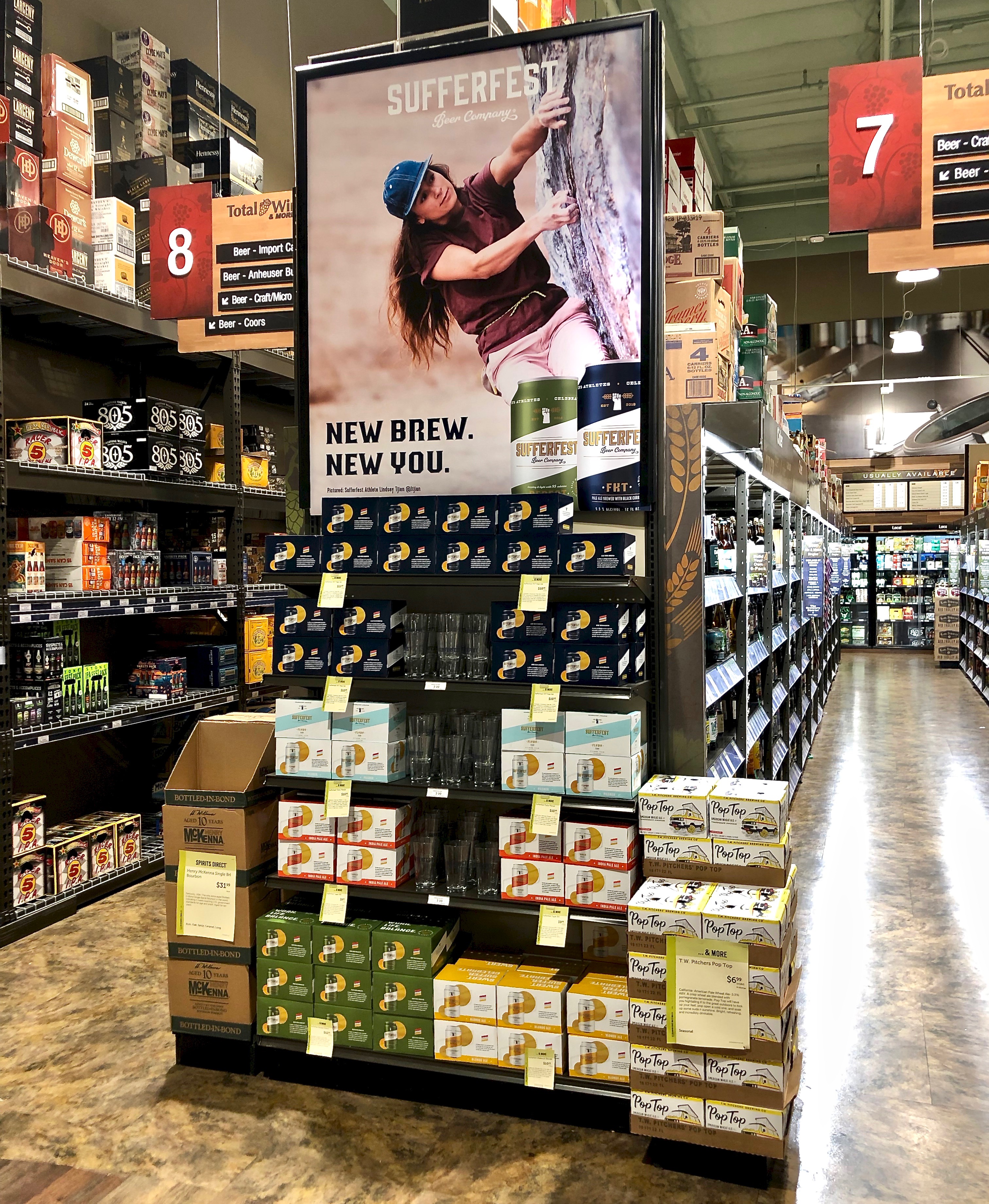 Here are additional details from the press release sent to us by Sierra Nevada Brewing…
"While still in its infancy, Sufferfest is at the front of the wave of 'functional' alcoholic beverages," said Sierra Nevada President and CEO Jeff White. "By joining with Sierra Nevada, Sufferfest will be better positioned to grow and continue to lead the way in a rapidly growing and highly competitive space."
Sufferfest, which launched in 2016, is beloved by athletes for its gluten-removed line of beers like its 95-calorie Kolsch brewed with bee pollen and its FKT (Fastest Known Time) Pale Ale brewed with salt and black currant.
"The complementary nature of our offerings and their position at the cusp of this emerging category are not the only reasons Sufferfest made sense," said White. "From the moment we met, it was clear that our two companies are deeply aligned in our values and our commitment to do the right thing."
Sufferfest is a Certified B Corporation and a values-driven company. Founder and CEO Caitlin Landesberg, a long-distance trail runner, started the company with a vision to create the perfect post-sweat beer for herself and fellow sufferers.
"I've always craved a beer after a race, but when I couldn't find a beer that agreed with my dietary and performance needs, it left a genuine void in the post-race social experience," explained Landesberg. "The finish line is where we get to celebrate the ail, anguish and suffering we've all been through together. I so wanted to continue to be part of this occasion, but didn't want to keep compromising on taste or ingredients."
A homebrewers course in 2012 followed by coursework at UC Davis enlightened her on the microbiology of beer and its many positive attributes. She started her quest to develop a beer by athletes, for athletes, and after years of improvements and sampling her beers among fellow runners, local heroes and professional athletes, Sufferfest Beer Company was born.
"Sierra Nevada is the perfect fit," explained Landesberg. "If it were any other company, this would not be a consideration for us. Sierra Nevada is a family-owned and operated business that isn't driven by shareholder pressure to meet quarterly numbers," she continued. "I've always been so impressed by their commitment to the communities they serve. They are really driven by their own north star."
"Sufferfest represents an authentic and genuine platform for us to connect with more and different people," said White. "This isn't something cooked up by an ad agency. Sufferfest is a group of tireless, deeply committed people who love to have fun. In other words, they feel like us."