Walking Man Brewing Awarded HartBeat of Main Street Grant
|
Stevenson, Wash. — Yesterday, Main Street America and The Hartford announced Walking Man Brewing as one of 31 national recipients of the HartBeat of Main Street Grant Program. In its second-round of funding, more than $430,000 in grants will help small businesses across the country adapt to the COVID-19 pandemic and help to revitalize and strengthen commercial districts, like downtown Stevenson.
"I am beyond grateful for what this grant means for Walking Man," said Tabatha Wiggins, co-owner of Walking Man Brewing. "It means we can more than double our covered outdoor space. It means our guests will continue to have a safe place to unwind and enjoy a pint. It will allow our amazing staff to stay employed and keep our community thriving."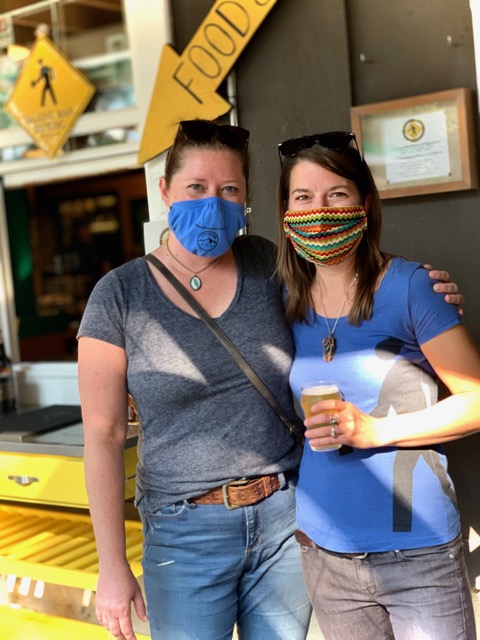 Walking Man's grant of $10,000 will be used to cover and heat a portion of their beer garden, providing additional outdoor seating.
"This is wonderful news for Walking Man and our community," said Kelly O'Malley-McKee, Executive Director of the Stevenson Downtown Association. "Walking Man is a pillar of our downtown district – brewing creative beers, serving delicious food and hosting unique events for over two decades. Any large investment in a downtown business is an investment in the revitalization of our local economy."
Just four communities from the west coast were selected in this second round of funding. Of the 31 grants awarded, 26 benefited diverse-owned businesses, as defined by the Small Business Administration as minority, woman, veteran, disabled, and/or LGBTQ-owned.
In the wake of the pandemic, the Walking Man team jumped into action to provide new walk-up windows and expand their patio area. They created new products to sell. They collaborated with all former brewers to create a 20th anniversary brew when they could no longer host a celebratory event.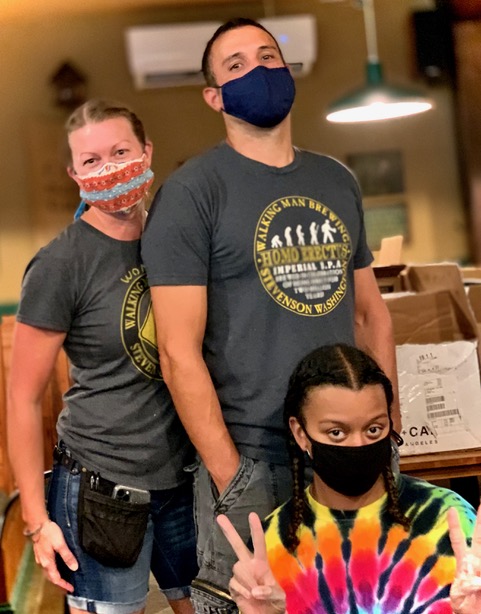 Walking Man Brewing established itself as one of the first micro-breweries in the Columbia River Gorge before these type of breweries were a trend in the region. Throughout their 20 years, Walking Man remains key to Stevenson's economic vitality; they provide jobs for locals and attract visitation to downtown from visitors and
residents alike.
"It's exciting to look forward and imagine another 20 years crafting beer for our incredible community," adds Wiggins, who also volunteers on the Board of Directors with the Stevenson Downtown Association.
As a Main Street America AffiliateTM, the Stevenson Downtown Association is part of a national network of more than 1,200 neighborhoods and communities who share both a commitment to creating high-quality places and to building stronger communities through preservation-based economic development.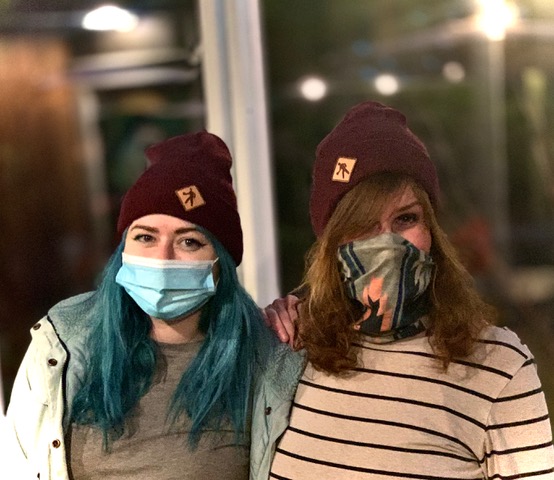 The Stevenson Downtown Association is a 501(c)3 non-profit organization, with a mission to promote and revitalize Downtown Stevenson and enrich the local heritage. This coalition of local business owners, public officials and community leaders envision a historically preserved, economically vibrant downtown where locals and visitors alike come together for community, culture and connection to the Columbia River.