Gigantic Brewing & Breakside Brewery Collaborate on Later Skater IPA
|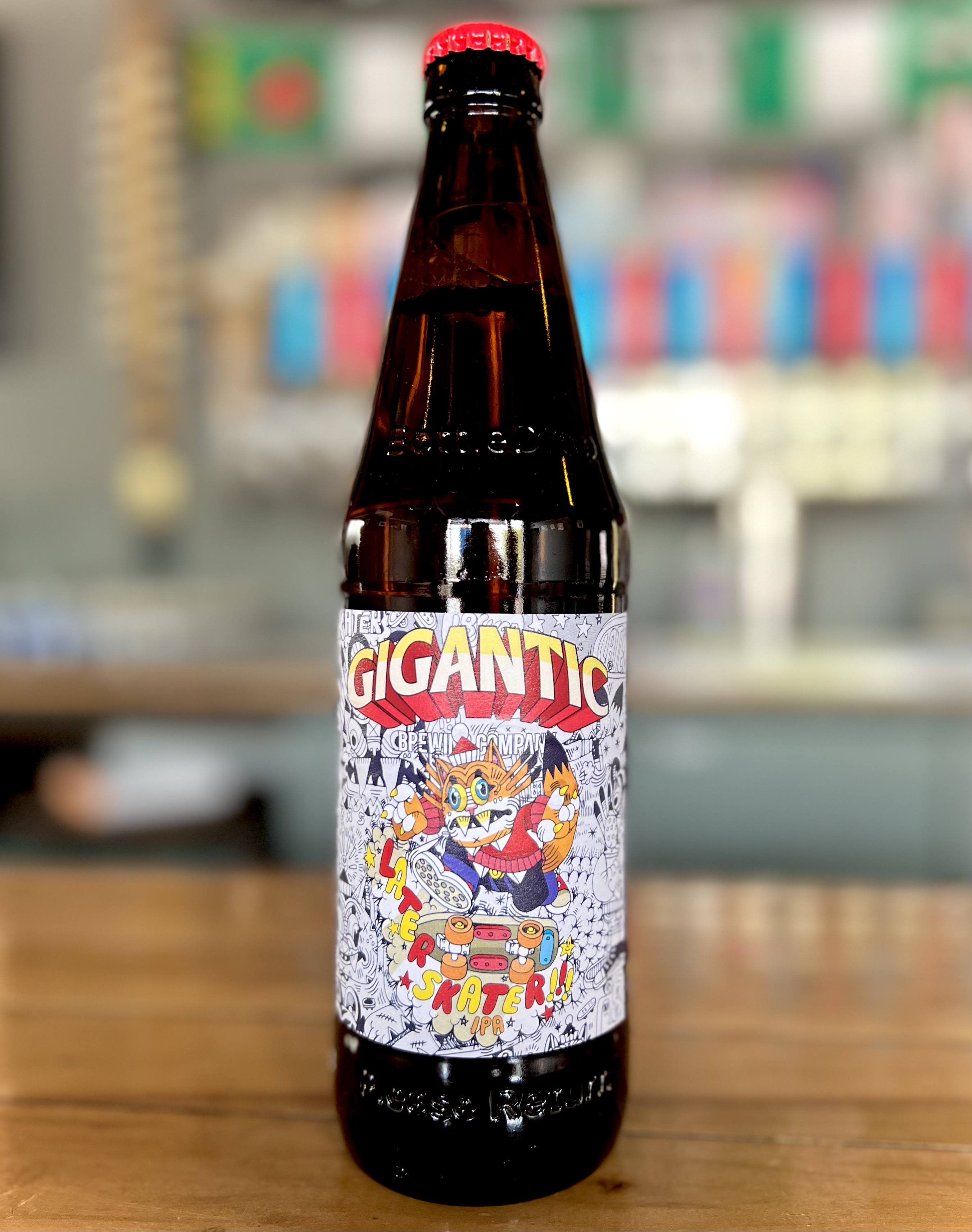 On its latest beer collaboration, Gigantic Brewing recruited Breakside Brewery to brew a beer for longtime Pacific Northwest brewer Jacob Leonard. A few weeks ago, Leonard departed his brewing position at Breakside Brewery to relocate to Arizona to begin a new chapter in his life. To honor Leonard and his contributions to the PNW brewing scene, the two breweries collaborated on Later Skater IPA.
The new Later Skater IPA takes inspiration from the intense IPAs we both love to brew and is fresh and ready for your next adventure. A perfect way to say farewell to one great brewer that will hopefully contribute more to the brewing industry in his new home state of Arizona.
"We hit the streets with Breakside to lay down this sick IPA.  With hops like Mosaic, Simcoe, Cascade, Crystal and Columbus hops we unleashed the gnar with this rad backside fakie 180 of a new school/old school beer," explains Van Havig. "As reflection of both Gigantic and Breakside styles, we made an extraordinary IPA with notes of citrus, pineapple and that dank deliciousness."
"We hope you enjoy a beer from two Portland breweries that have enjoyed being a part of the beer industry side by side for a decade. There's nothing we love more than making beer with good friends. We are glad we were able to brew with Breakside's lead brewer Jacob Leonard one last time. The name of this beer is dedicated to Jacob and we wish him well on his new endeavors." – Gigantic Brewing
In creating the label for Later Skater IPA, Gigantic reached out to San Francisco based artist Ferris Plock. He brings a dedicated focus to his work that is paired with a wild sense of originality. Through a variety of mediums including acrylic, watercolor, spray paint, india ink, gold or silver leaf, and collage, Plock creates highly detailed works, often character-based paintings on wood panel, that combine contemporary pop culture with the aesthetic of Japanese Ukiyo-E woodblocks.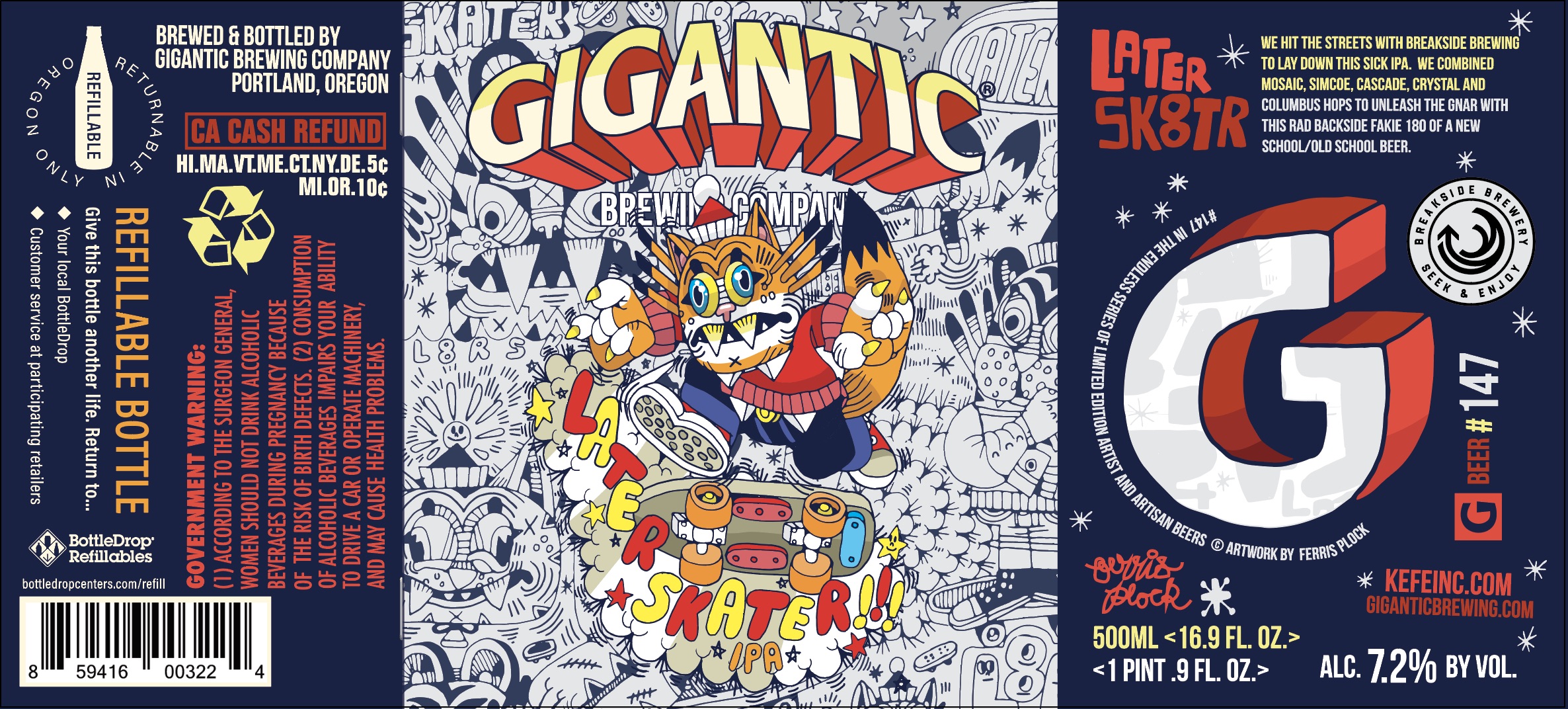 Later Skater IPA makes its worldwide debut during First Taste Tuesday on April 5th at both The Brewery and Champagne Lounge (5224 SE 26th Ave) and Robot Room at the Rocket Empire Machine (6935 NE Glisan). You can also look for Later Skater IPA on draft and in 16.9oz BottleDrop Refillable bottles in the Portland metro area, and along the west coast in Washington and California.