10 Barrel Brewing Returns with Cloud Mentality Hazy IPA
|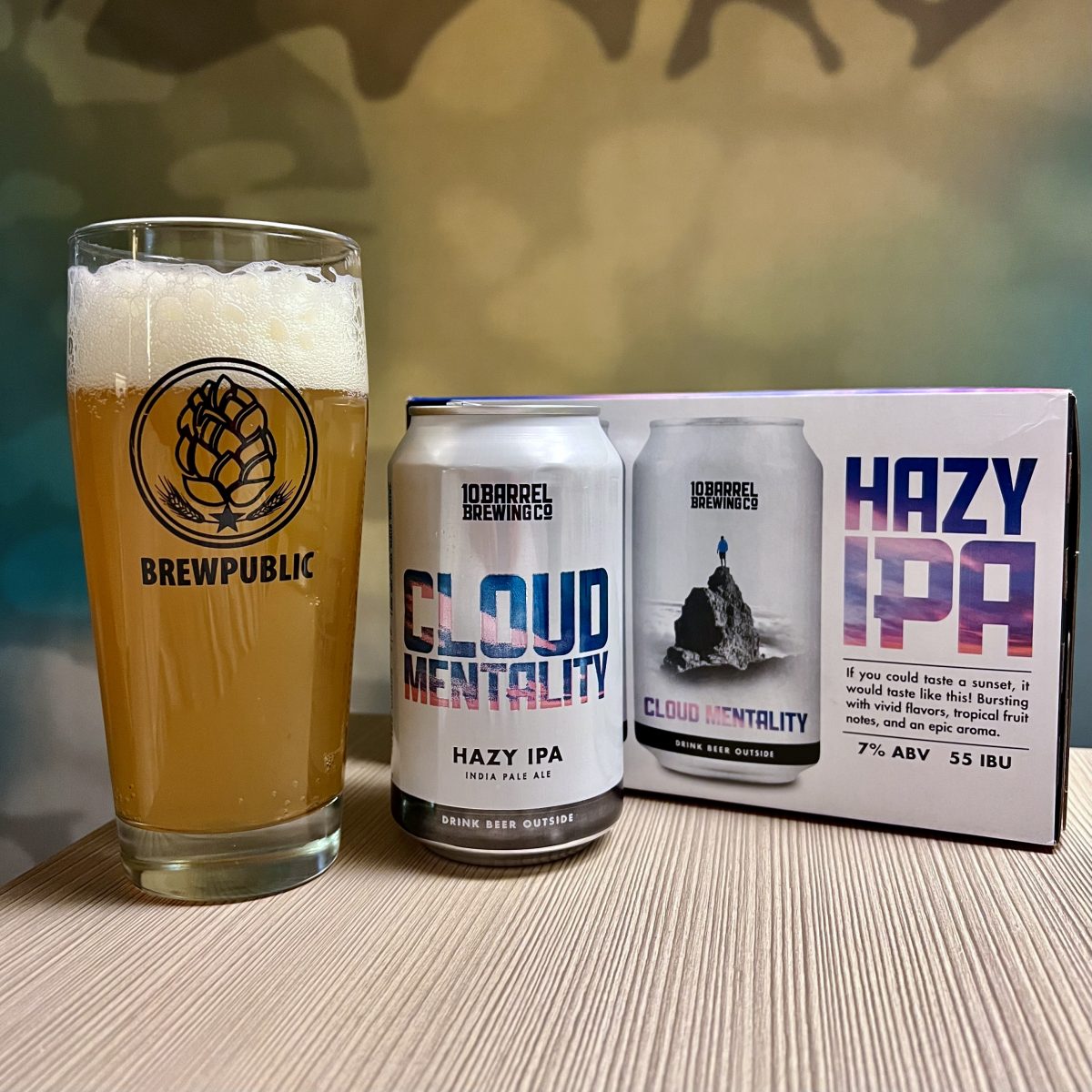 After its run last year as a limited-release beer, Cloud Mentality Hazy IPA returns from 10 Barrel Brewing as the brewery's year-round Hazy IPA.
Cloud Mentality was developed by 10 Barrel's Ian Larkin in Bend, Oregon. Larkin set out to explore hop varietals on flavor and aroma during the biotransformation process of dry hopping during mid fermentation. This process brings forth a less resinous and more fruit forward flavors and aromas from his use of Strata Hops.
On to the beer itself, Cloud Mentality pours a straw-colored medium haze with a white frothy head that settles down fairly quickly. Plentiful tropical aromas mango, pineapple and a bit of citrus feel your senses that continue over to the palate. There's a bit more body than other hazy beers which brings a profile of a more traditional IPA. This one sits at 7% ABV and 55 IBUs.
Living off the brand's outdoor lifestyle appeal, 10 Barrel once again recommends to Drink Beer Outside. Then to reinforce this appeal, the can's beer label evokes a picturesque sunset through the lettering of CLOUD MENTALITY.
Cloud Mentality Hazy IPA is packaged in 6-pack, 12oz cans and is also available on draft. To locate this beer or any other offering from 10 Barrel Brewing, use the 10 Barrel Beer Finder.