Alesong Brewing & Blending Releases Touch of Brett: Mandarina, Terroir: Pinot Noir, Raspberry Gose and 2nd Can-niversary Collaboration IPA
|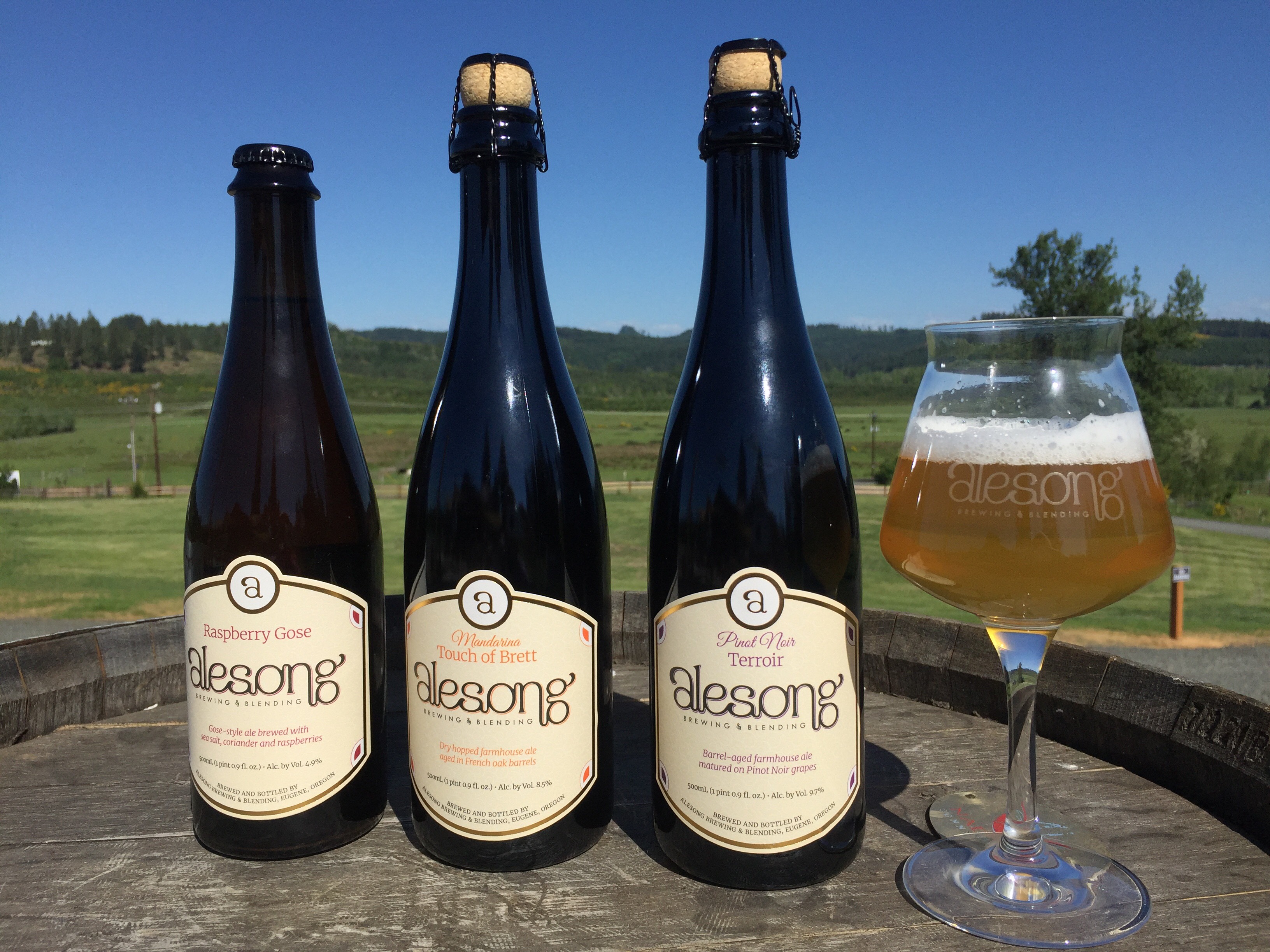 Spend part of Memorial Day Weekend in Eugene with Alesong Brewing & Blending as it releases its next round of quarterly beer releases. On Sunday, May 27, 2018 from Noon-6:00pm, Alesong Brewing & Blending will release Touch of Brett: Mandarina, Terroir: Pinot Noir, Raspberry Gose and 2nd Can-niversary Collaboration IPA.
The quarterly beer release will take place on the outdoor patio at Alesong that offers expansive views of the Calapooya Mountains. All four beers will be on tap and each will be paired with small bites alongside live music throughout the afternoon.
To participate in this beer release, attendees must sign up for Alesong's mailing list and purchase beer in the presale from the brewery's website: alesongbrewing.com beginning today. If you have yet to attend one of Alesong's beer releases expect a fun time sampling its latest offerings while chatting with co-founders Matt Van Wyk, Doug Coombs and Brian Coombs.
For this new presale, Alesong has changed things up a bit with a few more incentives that in it's past offerings.
10% discount on all pre-ordered beers (no minimum purchase)!
First access to our canned Anniversary IPA collaboration with Block 15 ahead of theJune 10 public release (Oregon only)
Portland and Seattle remote pickup parties!
And with 6 item minimum preorder –

Free entry to the release party with significant other and a taster flight with pairing
10% discount for all tasting room purchases until the next release
1 Free taster flight per tasting room visit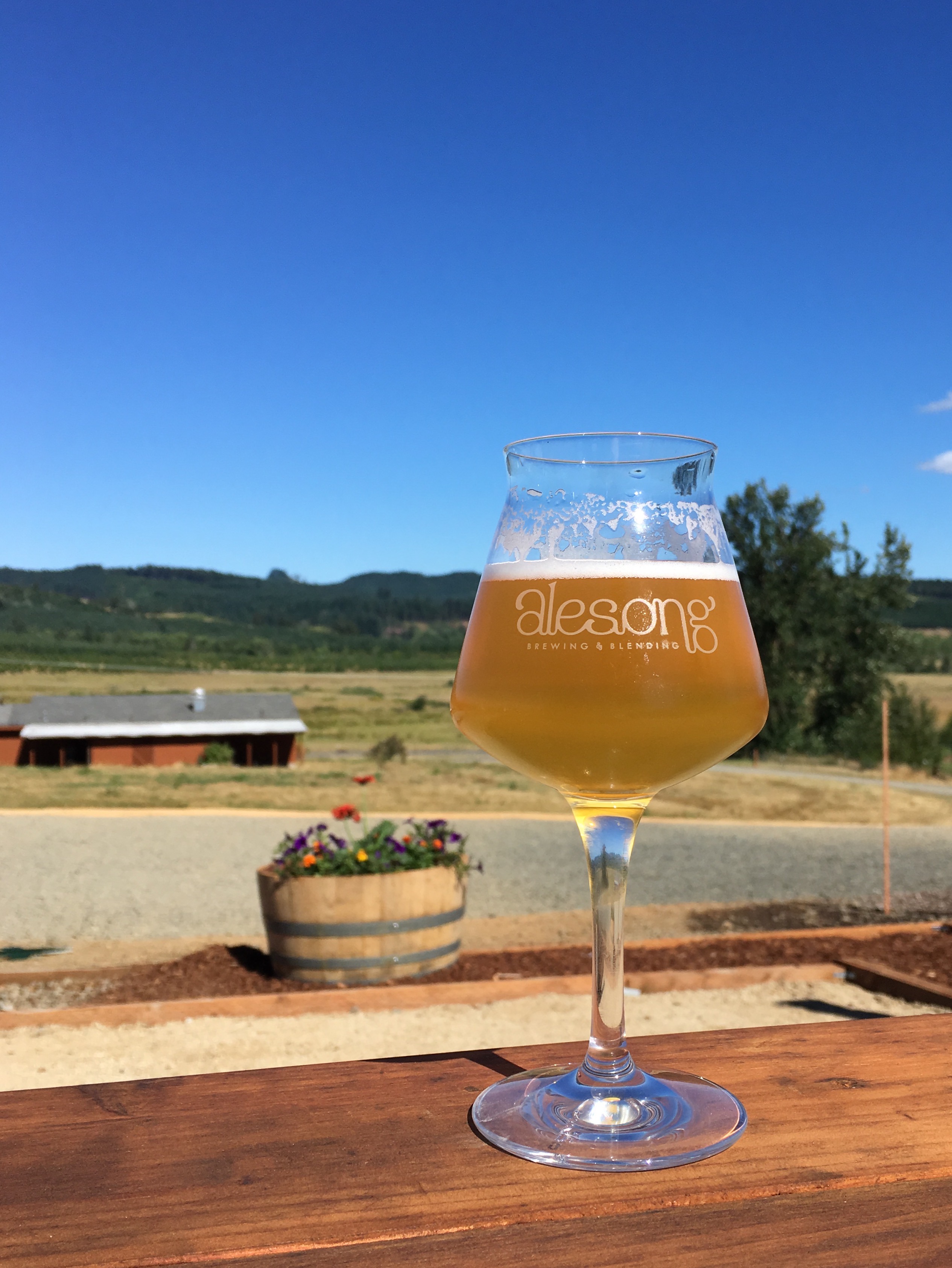 "We've always focused on our release parties as our preferred way to show off our new beers with food and provide a great experience for our members, and are really excited to expand that to include events in both Portland and Seattle for people who can't make it down to Eugene" said cofounder Doug Coombs in a statement. "Plus we have a bunch of great new member benefits including discounts on preorder beer and tasting room purchases!"
Alesong May 2018 Beer Releases:
Touch of Brett: Mandarina – Our award winning, dry-hopped 100% brett-fermented farmhouse ale
Terroir: Pinot Noir – Another in our series of wine/beer hybrids, refermented on whole cluster Pinot Noir from Benton Lane winery
Raspberry Gose – Tart, fruity and refreshing!  The perfect summer quencher
2nd Can-niversary Collaboration IPA– Our annual excuse to make an IPA!  This year we are collaborating with our friends at Block 15 to bring you the hoppy goodness (draft only outside of OR)
Alesong is also hosting remote release and pickup parties for mailing list members in Portland at The Upper Lip on Wednesday, May 30th from 5:00-8:00pm and in Seattle at Teku Tavern on Tuesday, June 5th from 5:00-8:00pm. At both of the remote releases all four beers will be on draft with paired cheese bites for mailing list members who have participated in the presale and the Alesong team will be on hand to chat about the new beers and deliver presale purchases.
People interested in signing up on Alesong's mailing list to pre-order beers for pick up at the release events or direct shipping (AZ, CA, CO, CT, DC, FL, MA, NE, NH, NY, OH, OR, PA, WA, WI) can sign up and find out more info at alesongbrewing.com/join
Alesong Brewing & Blending
80848 Territorial Hwy
Eugene, OR 97405