Bend Brewing Co. Launches Revamped Lineup Of Bottled Beers
|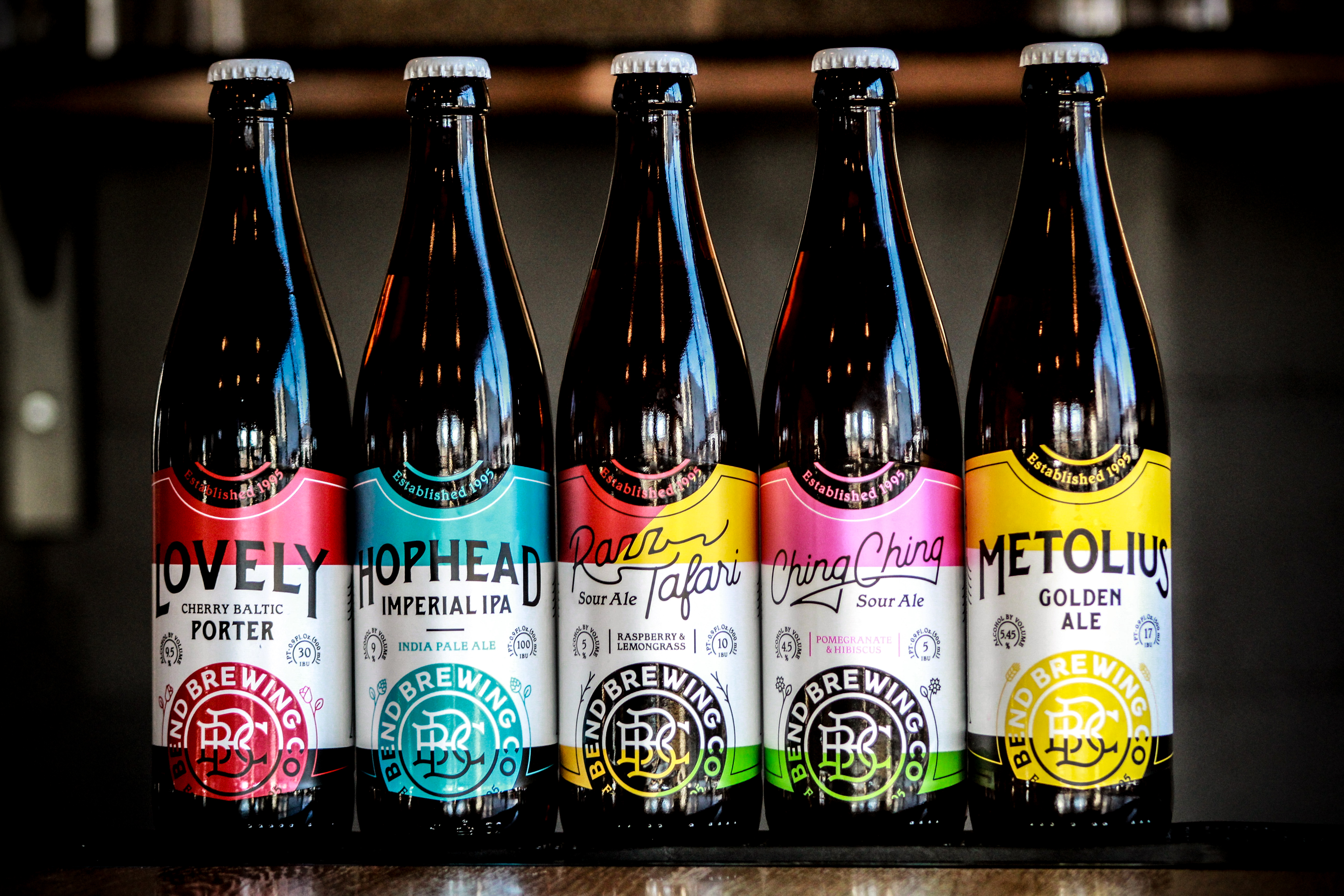 As Bend Brewing Co. works on its expansion to the neighboring lot to the south, the long-standing Bend brewery has just revamped its lineup of bottled beers. The bottles will change from the former 22 oz. bottle size to a new 16.9 oz. (500mL) bottle. There is also a refreshed label design on each of the bottles that conveys a much more solid brand identity.
The brewery is also releasing a second sour beer to its bottled lineup. Razz Tafari is a raspberry & lemongrass sour ale that joins the ever popular Ching Ching sour ale. The new bottles are currently available at bottle shops and grocery stores in Central Oregon and then these new bottles will be available next week in the Portland Metro area.
Here are additional details from the brewery's press release…
The new lineup will be anchored by fan-favorite Ching Ching; BBC's Sour Ale that has won Gold medals at both the World Beer Cup and Great American Beer Festival in recent years. Additionally, BBC will begin recognized for their kettle sours and plans to make sour ales a large part of their identity. "The popularity of our sours is really encouraging and is continuing to grow, which is why we wanted to introduce another sour to the mix. We are really proud of Razz Tafari, which has already received high praise from our sour fans, and the new Rastafarian themed graphic design on the label is exciting and totally different for BBC," said Packy Deenihan, President & Co-Owner of Bend Brewing Co.
In addition to Ching Ching and Razz Tafari, Bend Brewing Co. will be bottling HopHead Imperial IPA, Lovely Cherry Baltic Porter and Metolius Golden Ale as year round offerings. In addition to these signature styles, expect to see new seasonal releases throughout the year. "We're really looking forward to expanding the fan base of BBC by offering a wider variety of bottled beer styles. Starting with the eye-catching labels, new size and the lower price points, we anticipate it will attract a whole new community while also giving our loyal fans more of what they want. We're just getting started for 2017, I expect that this bottle release will be one of many exciting announcements for BBC in 2017."