Crux Fermentation Project February 2022 Beer Releases
|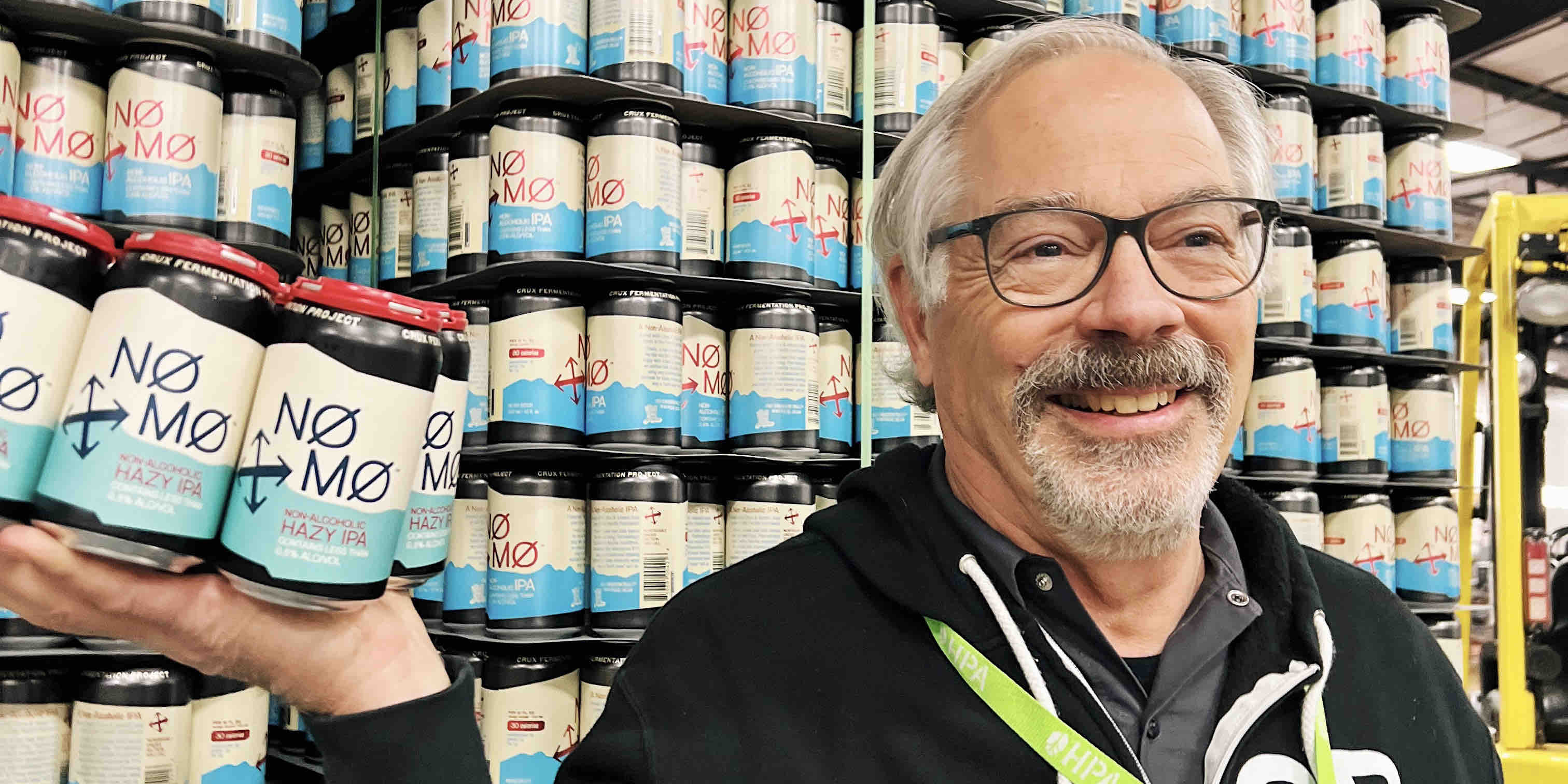 The month of February is turning into be bountiful one as it relates to beer releases from Crux Fermentation Project. The Bend, Oregon brewer has released a new Non-Alcoholic beer, NØ MØ Hazy IPA, after the introduction of NØ MØ IPA this past year. Also be on the lookout for Noisy Boy West Coast IPA, Bushy Park IPA, and Doublecross Dark Belgian-Style Ale.
Here's a breakdown on the four beers, with descriptions provided by Crux Fermentation Project.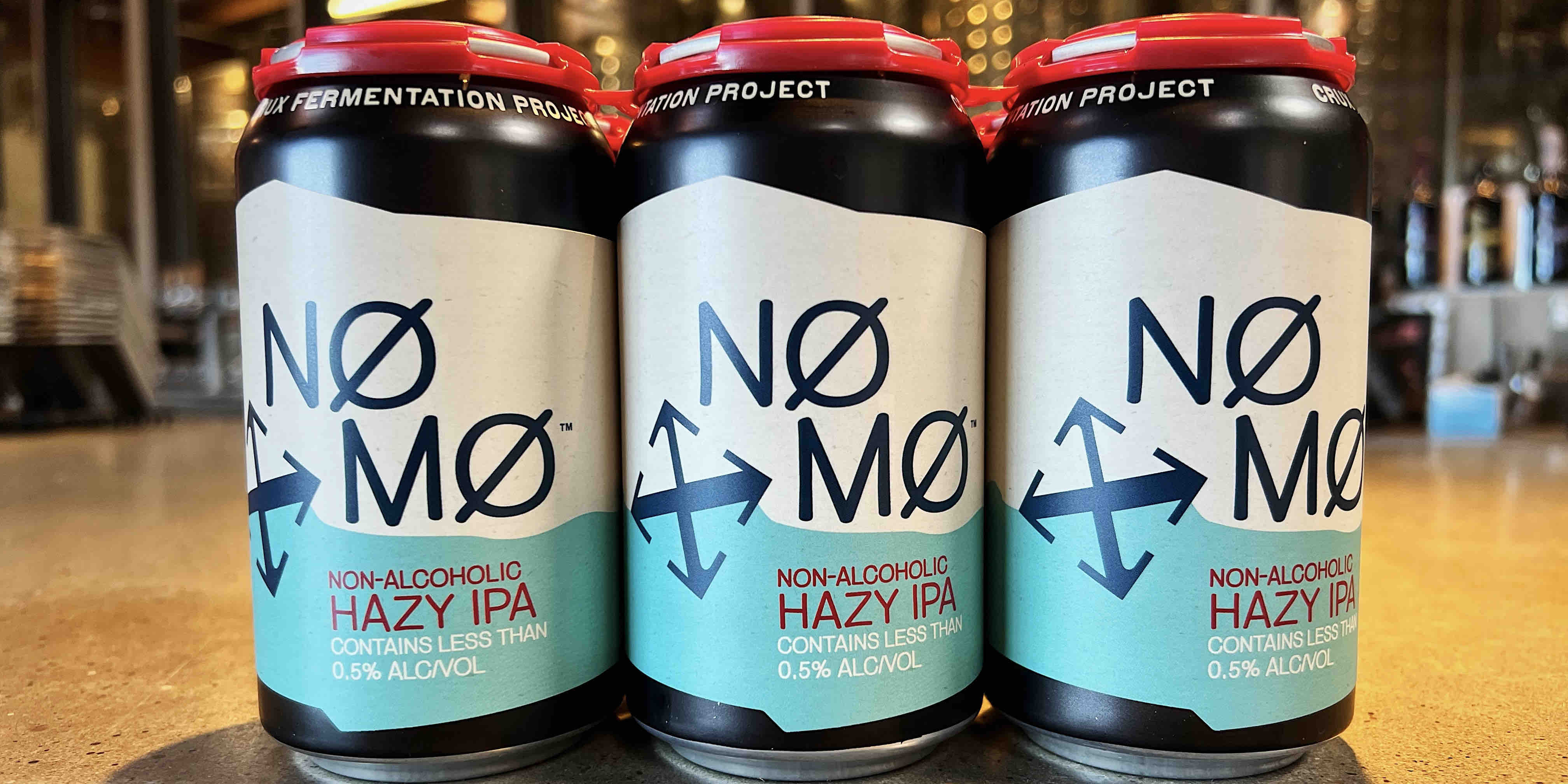 NØ MØ HAZY IPA
Speaking of non-alcoholic beers, we just released a brand new one! It's like our NØ MØ IPA — non-alcoholic, with only 30 calories and under 0.5% ABV – but we leaned into the hazy and brewed it with Pacific Northwest-grown BRU-1 and Sabro hops for big tropical flavors with hints of pineapple and coconut.
"NØ MØ is growing quickly as a brand for us as we work to provide alternative options to both our regional fans and taproom guests," said Larry Sidor, Founder and Master Brewer at Crux Fermentation Project. "We have been experimenting with and perfecting our non-alcoholic recipe for years, and NØ MØ has only gotten better as we've continued to dial it in. Adding this new Hazy IPA to the NØ MØ family gives non-alcoholic drinkers a new flavor profile to explore."
Both NØ MØ IPA and NØ MØ HAZY IPA are available in our tasting rooms and online. We ship to OR, WA, CA, AZ, NV. Of course, you will also find NØ MØ IPA at pretty much any grocery store in Oregon and Washington and the same will soon be true of our hazy version.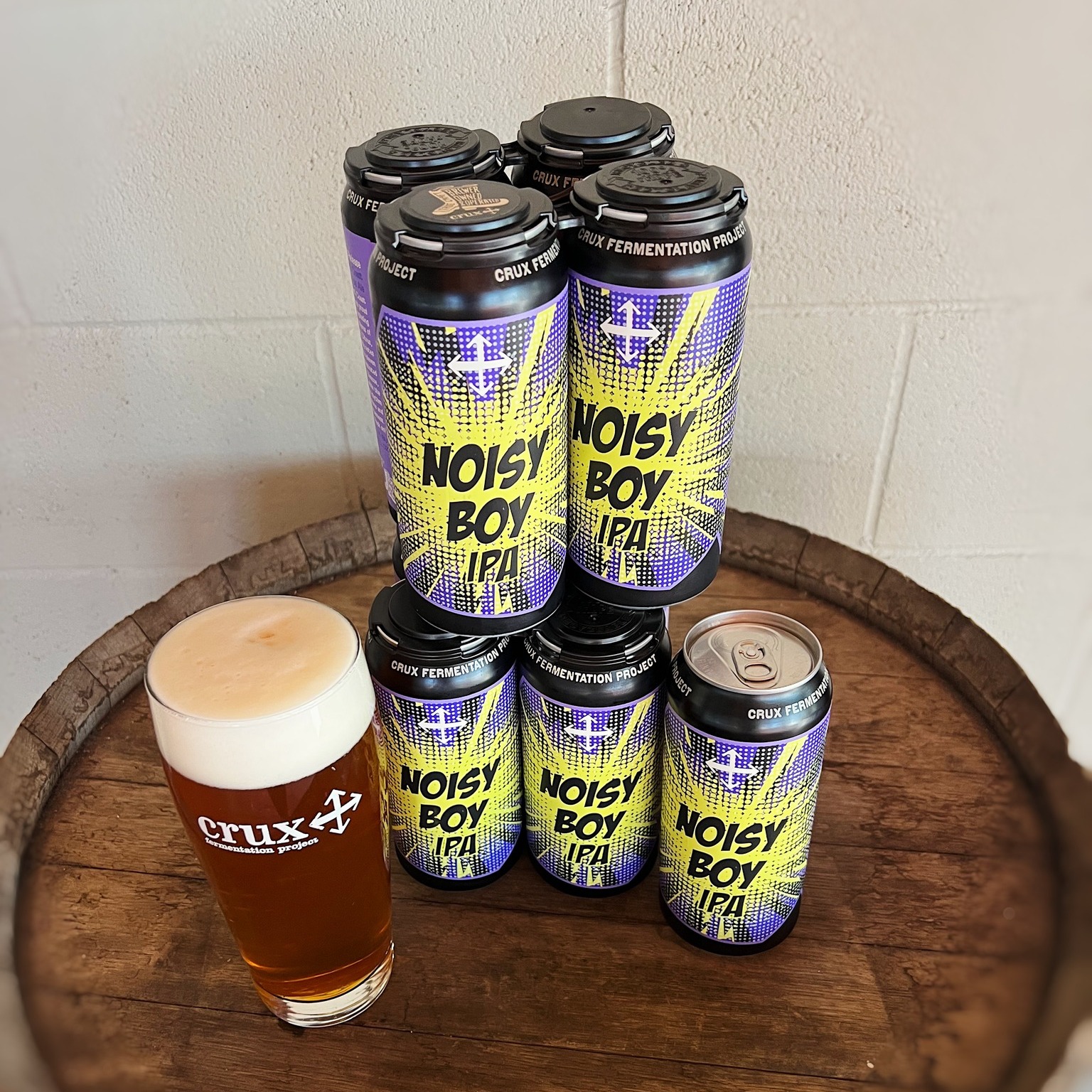 NOISY BOY
Introducing our newest West Coast IPA! Brewed loud with Mosaic, Simcoe, and Citra, to give this boy a stone fruity, pine, and candy-flavored crescendo. Autumn gold in color with moderate bitterness that doesn't linger, so you can just keep on sipping.
Available on tap in our tasting room and wherever our cans are sold.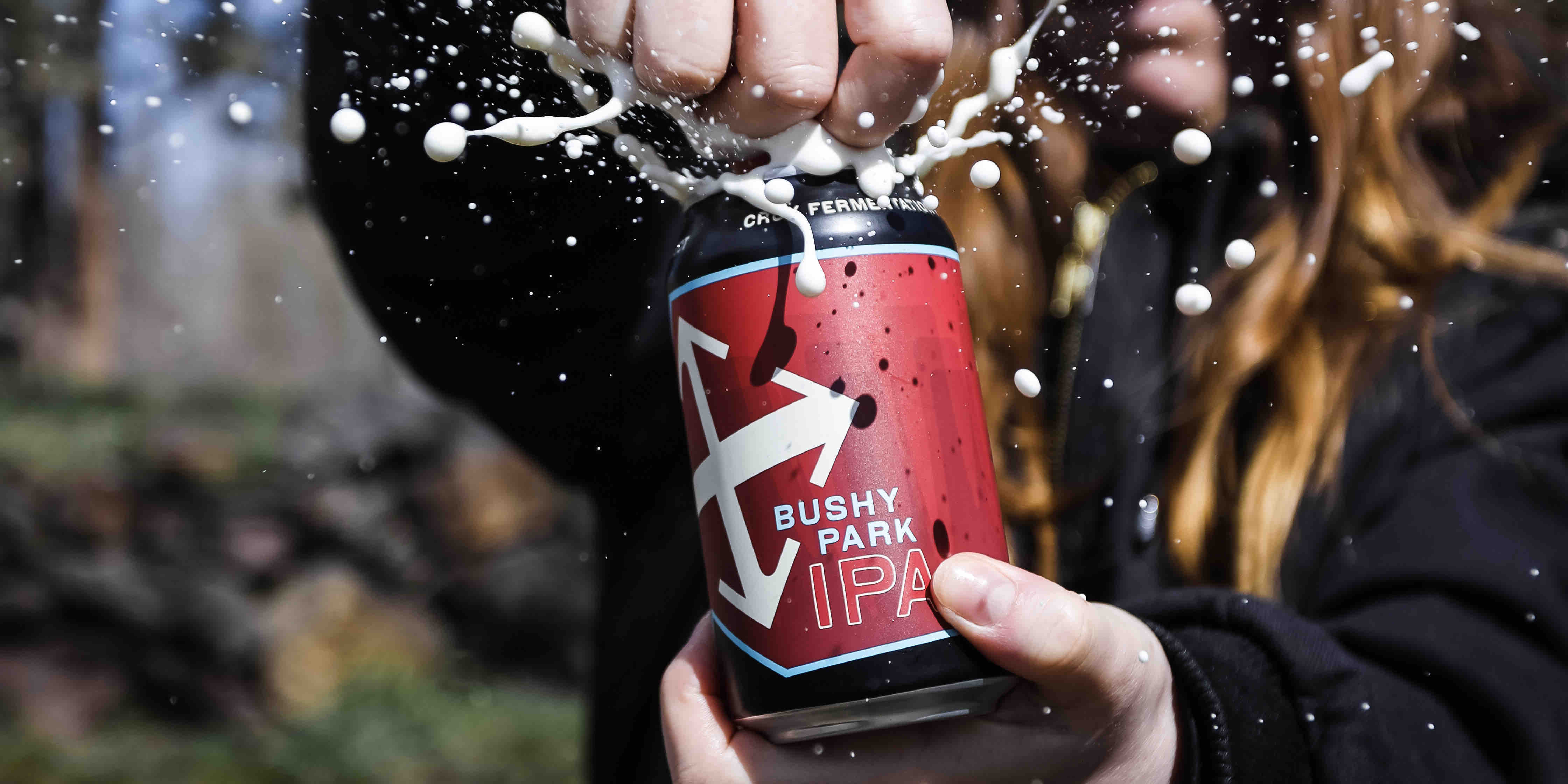 BUSHY PARK
A Limited Release… Taste the history of Tasmania's Bushy Park Estates, the birthplace of Australian hops. They've been harvesting hops for over 150 years. We brought this IPA back that features Vic Secret and Galaxy hops, sourced straight from Bushy Park. We'd like to think you can taste the tradition in this modern IPA packed with distinctive flavors of passion fruit and pineapple along with a waft of pine.
Seasonal availability now through April in six-packs throughout Oregon and Washington and at our tasting room this coming Friday.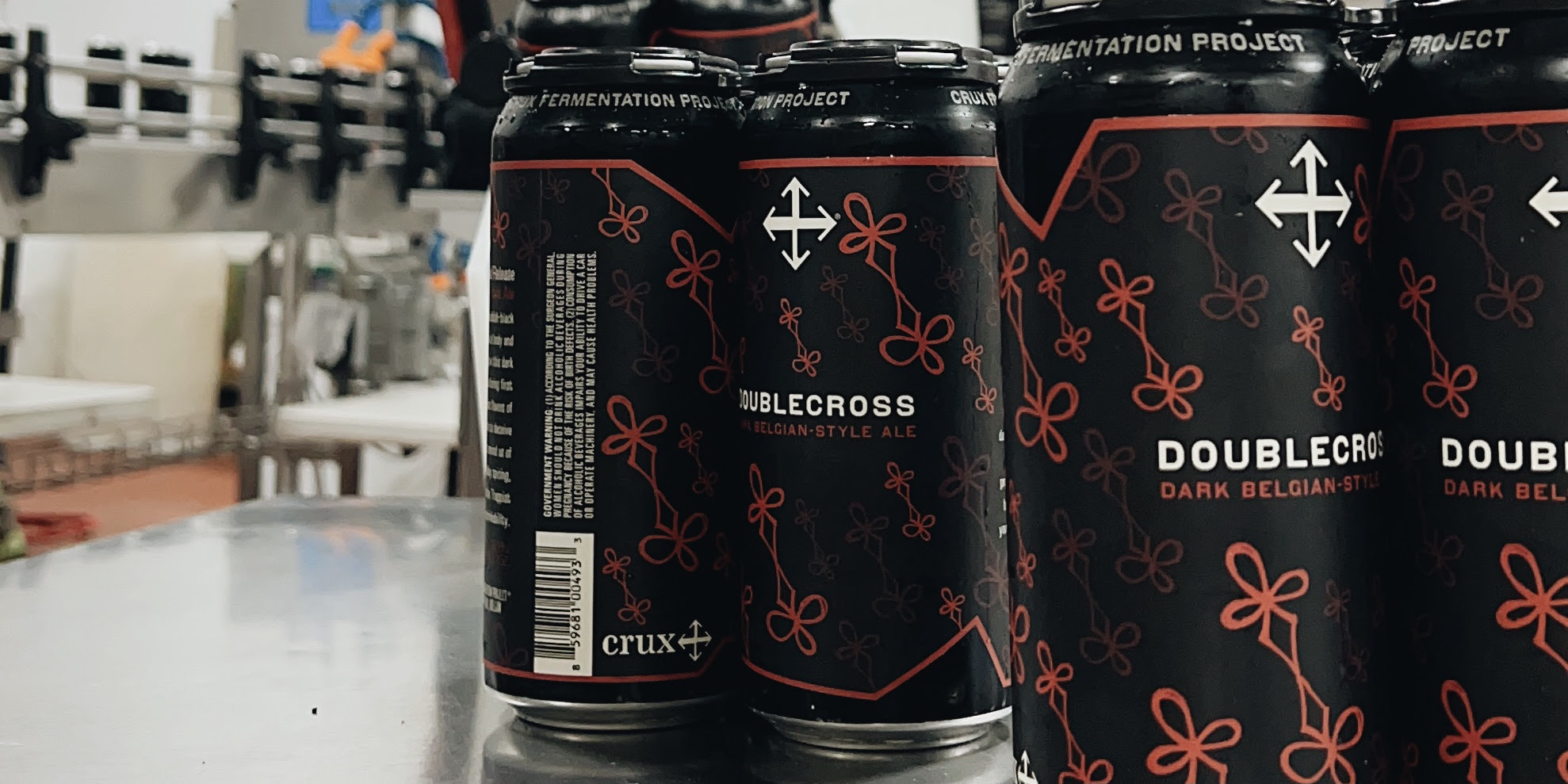 DOUBLECROSS
A Once-A-Year Release… We've always bottled this intensely delicious Dark Belgian-Style Ale, and at 11% ABV, it seemed fitting. However, instead of maintaining status quo, we decided to flip the table and bring it to you in a can for ultimate portability and sharability.
Buy a single 16oz can or a four-pack, wherever our beers are sold and at our tasting room. Coming very soon!