Crux Fermentation Project Releases Play Wave Northwest Pale Ale
|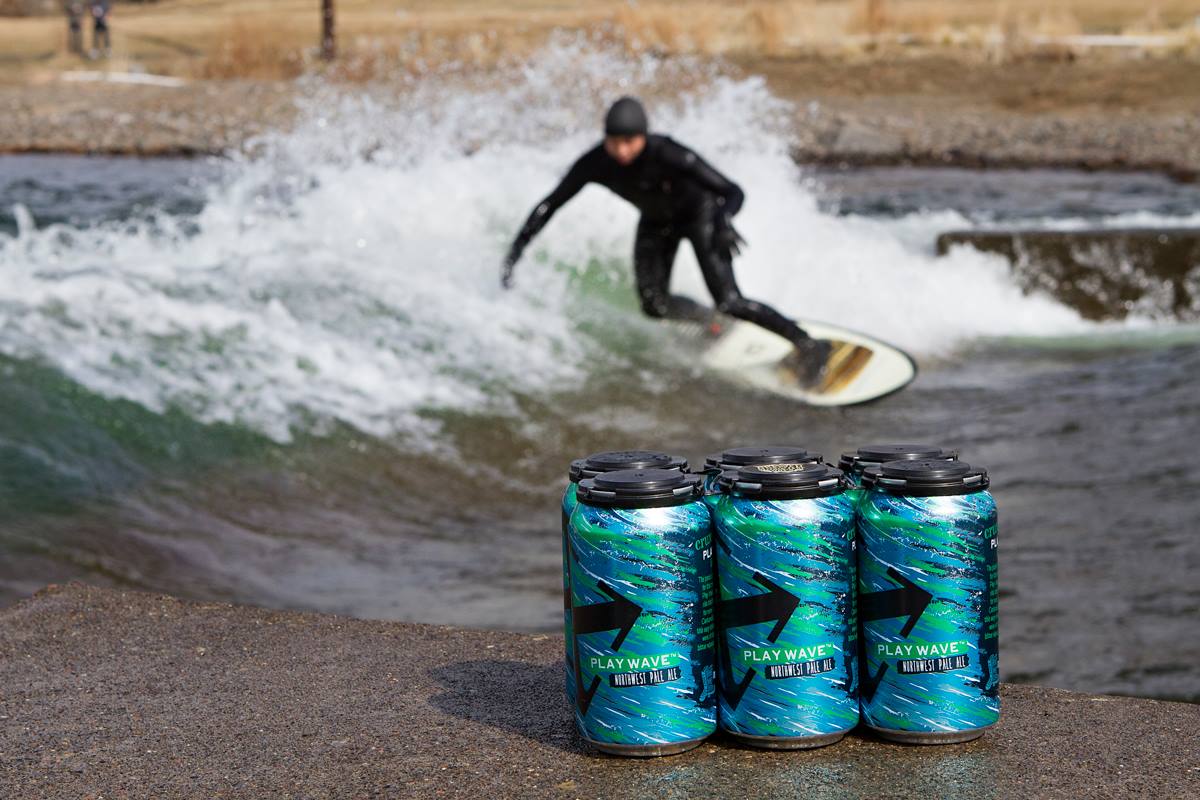 To continue its involvement in the Bend Whitewater Park that was initiated a few years back with its collaboration with Sierra Nevada Bewing and Columbia Distributing when it released Paddle Trail Ale, Crux Fermentation Project has recently released its new Play Wave Northwest Pale Ale.
Play Wave is described as a next-generation Pale Ale bursting with big flavor and complex hop character. The beer is named for the whitewater surf feature built as part of the Bend Whitewater Park by Crux brewer and whitewater kayaker Chris Meinke, Play Wave is a refreshing ride built for days on the water. Innovative brewing techniques have allowed us to squeeze a crazy amount of juicy hop flavor and floral aroma from a power trio of Mosaic, Galaxy, and Centennial hops making this easy-drinking pale a tidal wave of citrusy goodness, without the bitter wipeout.
"I mostly like to drink really good lagers all the time…" says Crux brewer Joshua Keithly in a statement. "But Play Wave is just stupid good. I could drink this every day."
Play Wave is available in six-pack 12-ounce cans throughout Crux's distribution footprint.