Double Mountain Brings a Spotify Playlist on its Seasonal Series – Sally Can Wait
|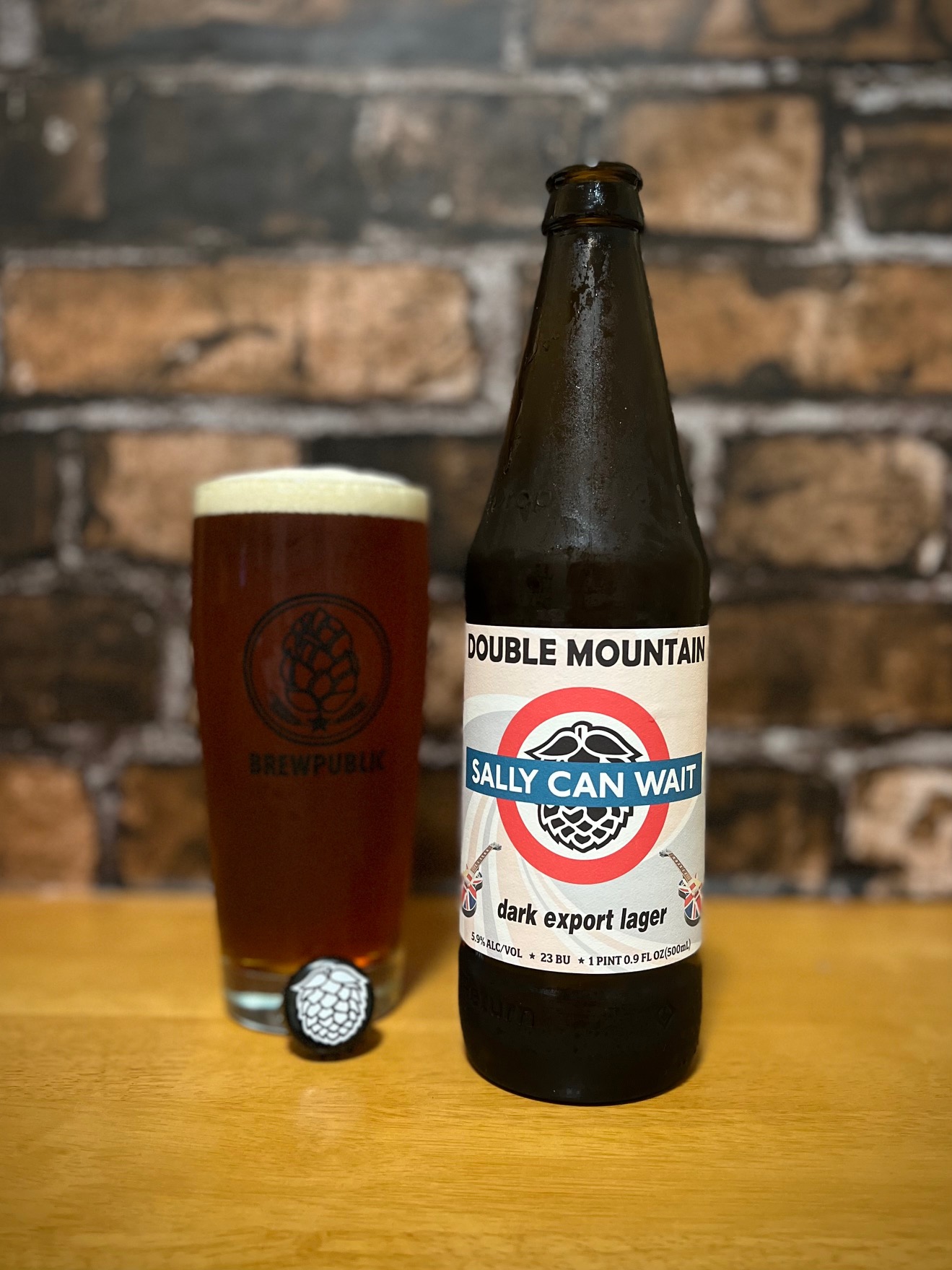 With the calendar turning over to a New Year, Double Mountain Brewery has released its first seasonal beer of 2022 with the new Sally Can Wait – Dark Export Lager.
Sally Can Wait is described as a Dark Export Lager that pours a dark amber color with a frothy tan head. The generous use of malts is evident in the lager's sweetness that's offset by a biscuity character on the finish. Sally Can Wait sits at 5.9% ABV and 23 IBUs.
For its 2022 seasonal beers, Double Mountain Brewery is partnering with Spotify and including a custom Spotify Playlist for each beer. On the side of the label on Sally Can Wait, a Spotify QR code is located on the label's lower right sidebar. All you need to do is open up the Spotify App on your phone and use the camera to search the bar code. Once scanned, Spotify will show the playlist that has been created by the brew team from Double Mountain specifically curated for each new beer release.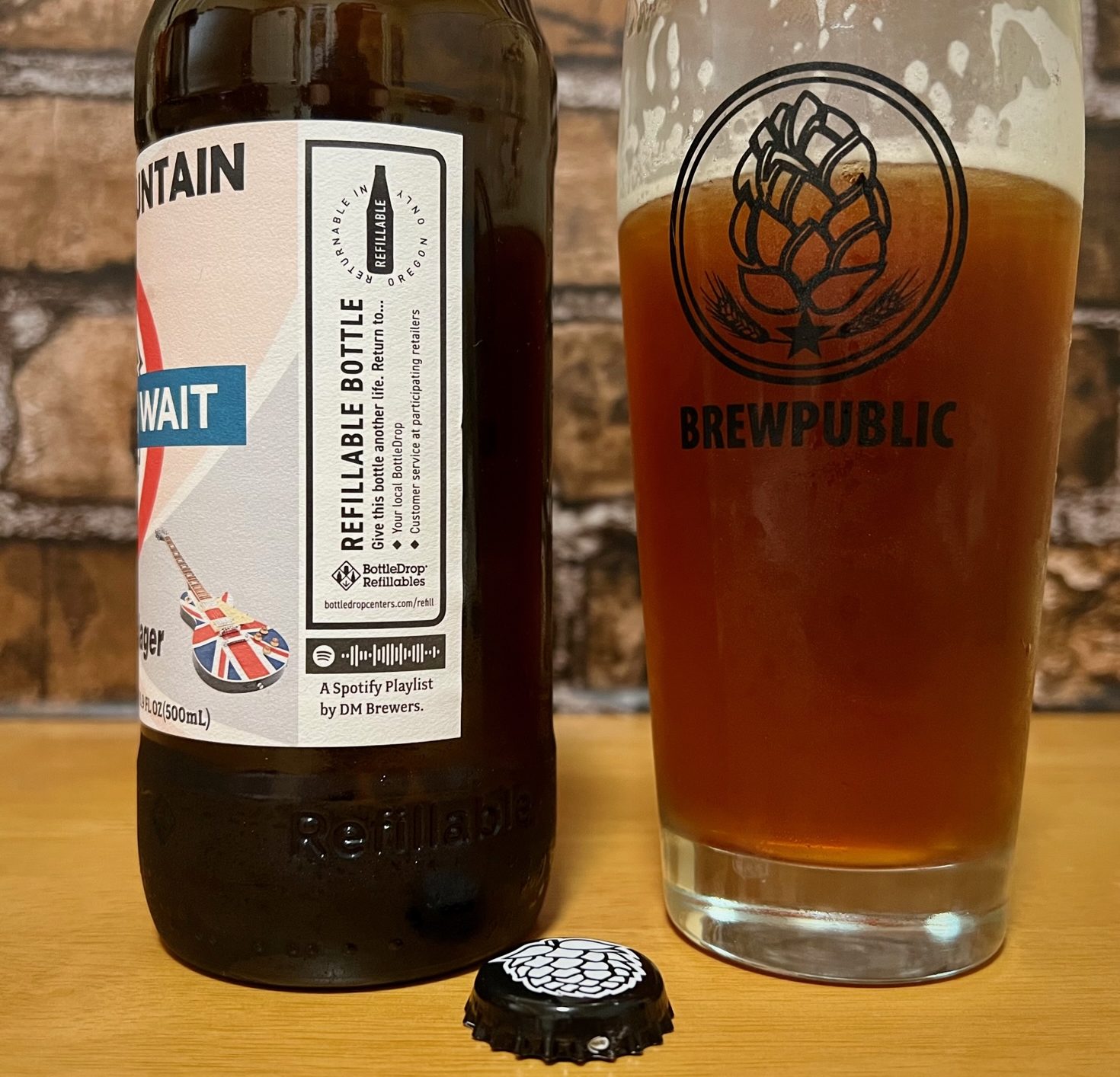 "I don't know if I had more fun fine-tuning the recipe or going down the rabbit hole looking through songs for the playlist (find a Spotify playlist on the bottle)," said Matt Coughlin, Double Mountain's Lead Brewer. "Crack one open, put on some tunes, and transport yourself to a different time. Don't look back in anger!"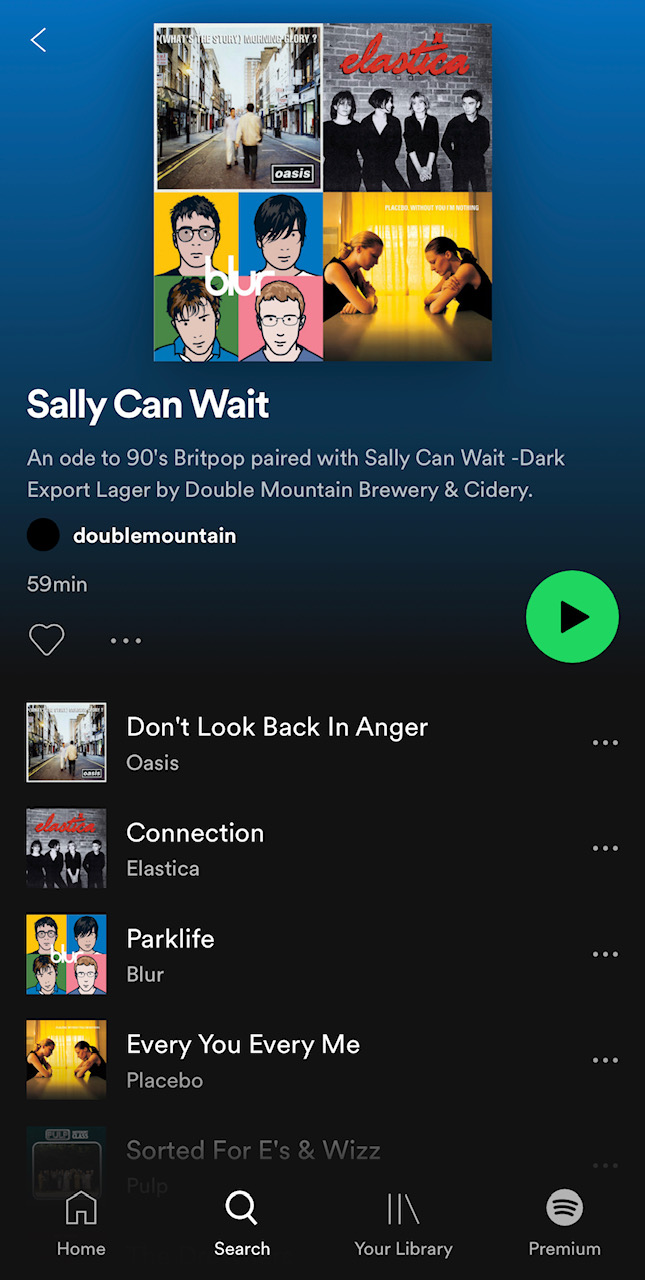 Sally Can Wait is available in refillable 500mL bottles and on draft at Double Mountain's Hood River and Southeast Portland Taprooms. It is also making its way into distribution around the Pacific Northwest.