Ecliptic Brewing to Release Star Party Lavender & Lemon Brut IPA
|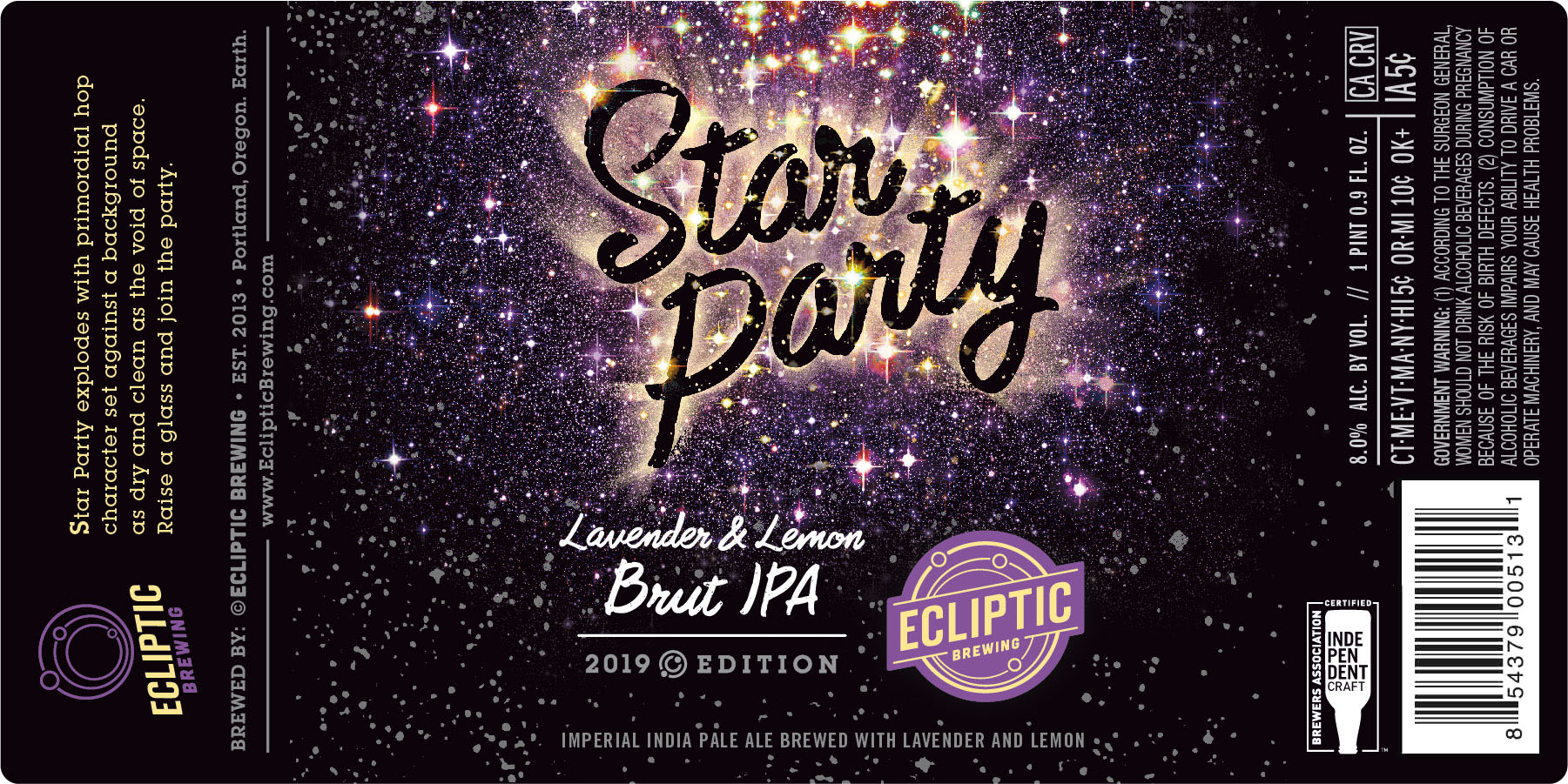 In late March, Ecliptic Brewing will release its latest special release beer when it does its very own take on the trendy Brut IPA. Said to be inspired by the flavors of Spring, the brewery's new Star Party Lavender & Lemon Brut IPA will be available in 500mL bottles and on draft.
"We have had fun experimenting with the Brut style and building on our previous Star Party," said John Harris, Ecliptic Brewing Owner and Brewmaster in a statement. "We are excited for everyone to try the new take on it."
At 8% ABV, Star Party is said to explode with primordial hop character set against a background as dry and clean as the void of space.
Star Party Lavender & Lemon Brut IPA will be released in late March. It will be released in both draft and 500ml bottles throughout Ecliptic Brewing's distribution network of Oregon, Washington, Northern Idaho, Colorado, North Carolina, Canada and Japan.