Elysian Brewing Releases Skalrok – Nordic-Style Pale Ale
|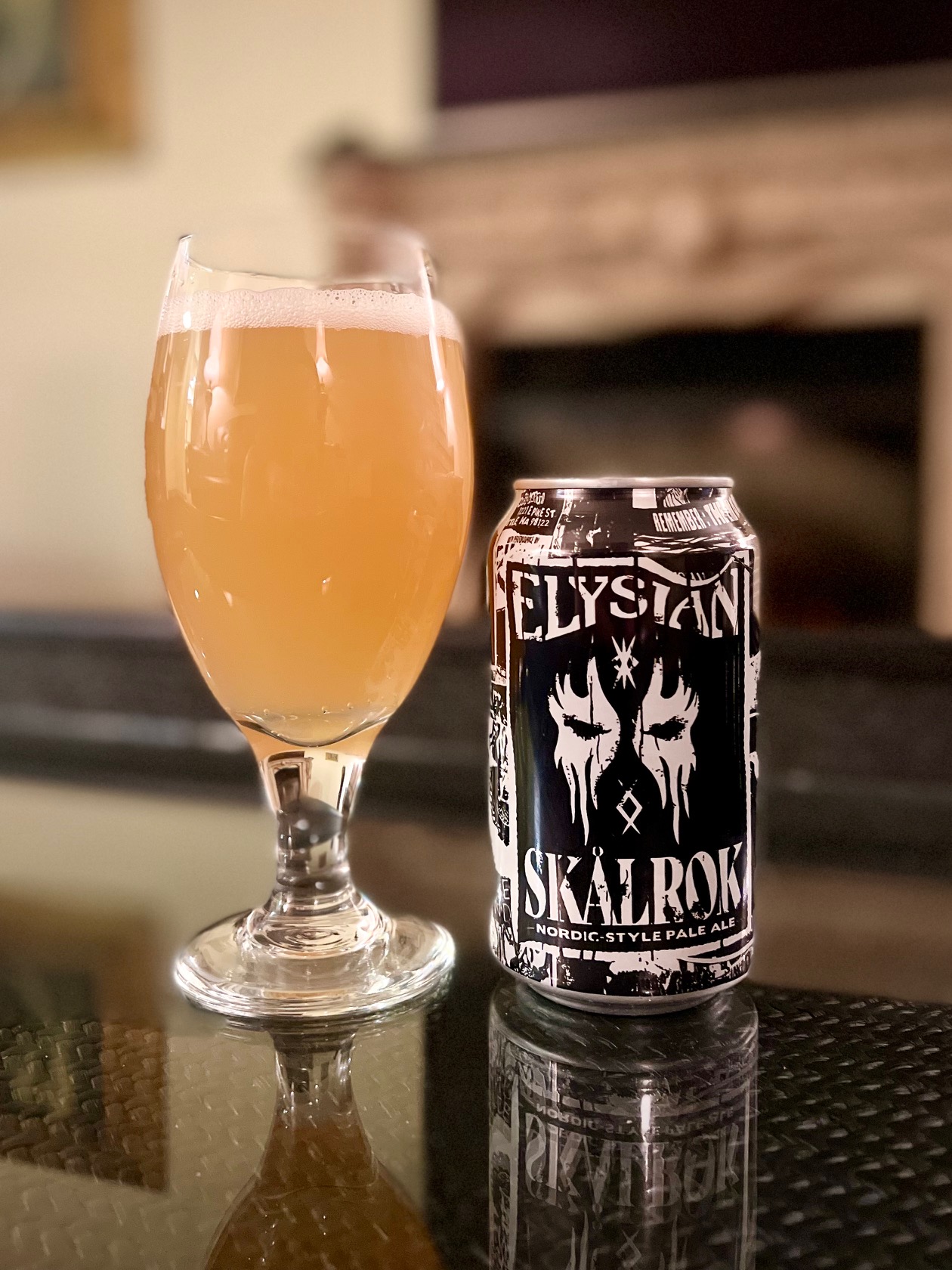 Seattle's Elysian Brewing embraces Norwegian's Kveik yeast its new winter seasonal beer, Skalrok – Nordic-Style Pale Ale. With no sign of the brewery's longstanding Bifrost this season, Elysian decided to start fresh for this year's winter beer.
(Editor's Note: From shopping at a Costco recently, Bifrost is part of an Elysian Winter Variety Pack packaged with The Immortal and Men's Room, likely only available at Costco.)
Featuring some dark artwork of what resembles tour posters, Skalrok is a fine addition to the seasonal lineup from Elysian. Skalrok earns its Nordic name from using Kveik yeast, the yeast that began to invade brewhouses nearly three years ago.
Skalrok is a Pale Ale that is brewed with a malt bill of Premium Two Row, Honey Malt, Flaked Rice, and Golden Naked Oats, perfect for creating a lightly hazy ale. The hop bill is a bit more basic with Cashmere, Sabro, and Chinook for a pleasant medium bodied, hop forward Pale Ale. But it is the Kveik yeast that shines through with its pleasant grapefruit nose and citrus flavors.
Though Skalrok is marketed as a winter ale, this beer is much lighter on the alcohol content as it comes in at 4.9% ABV and 40 IBUs. It's a bit hazy, but tastes closer to a citrussy Pale Ale.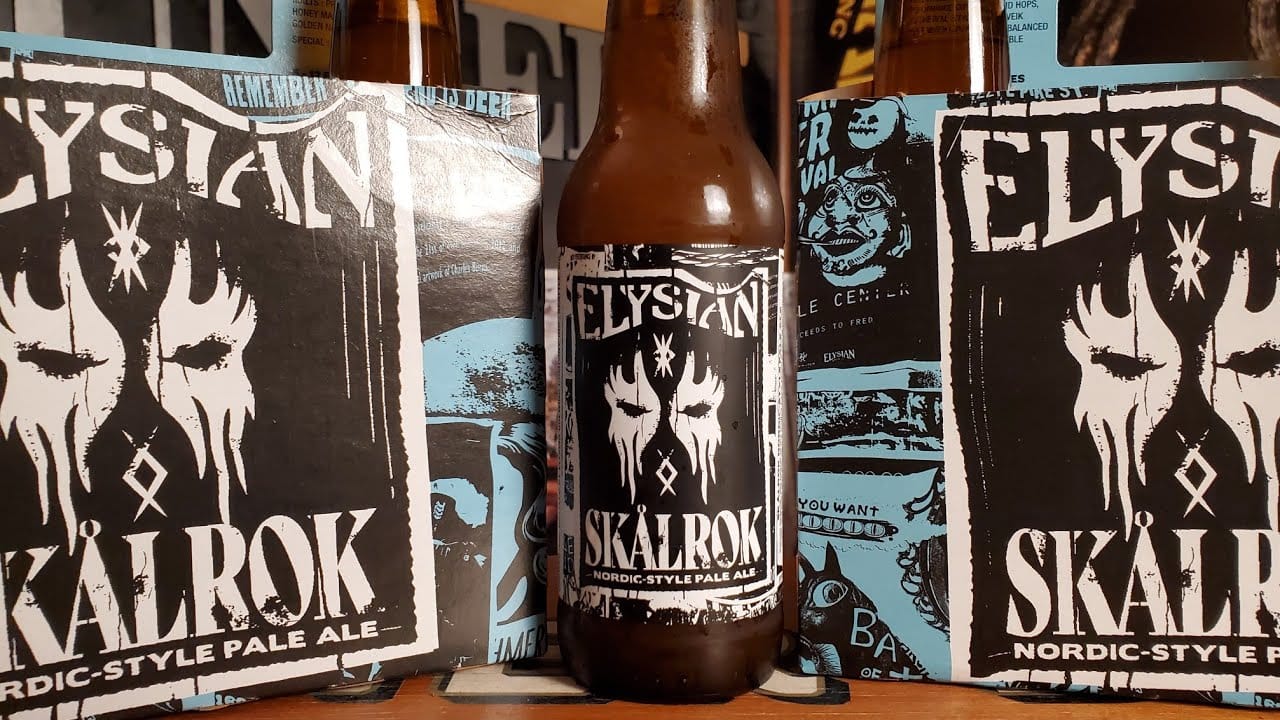 Skalrok is available in 6-pack 12oz cans and 12oz bottles and on draft. To locate this new limited release, use the Elysian Beer Finder.