Ex Novo Brewing Celebrates Its Sixth Anniversary with Sex – 6th Anniversary Wild Ale
|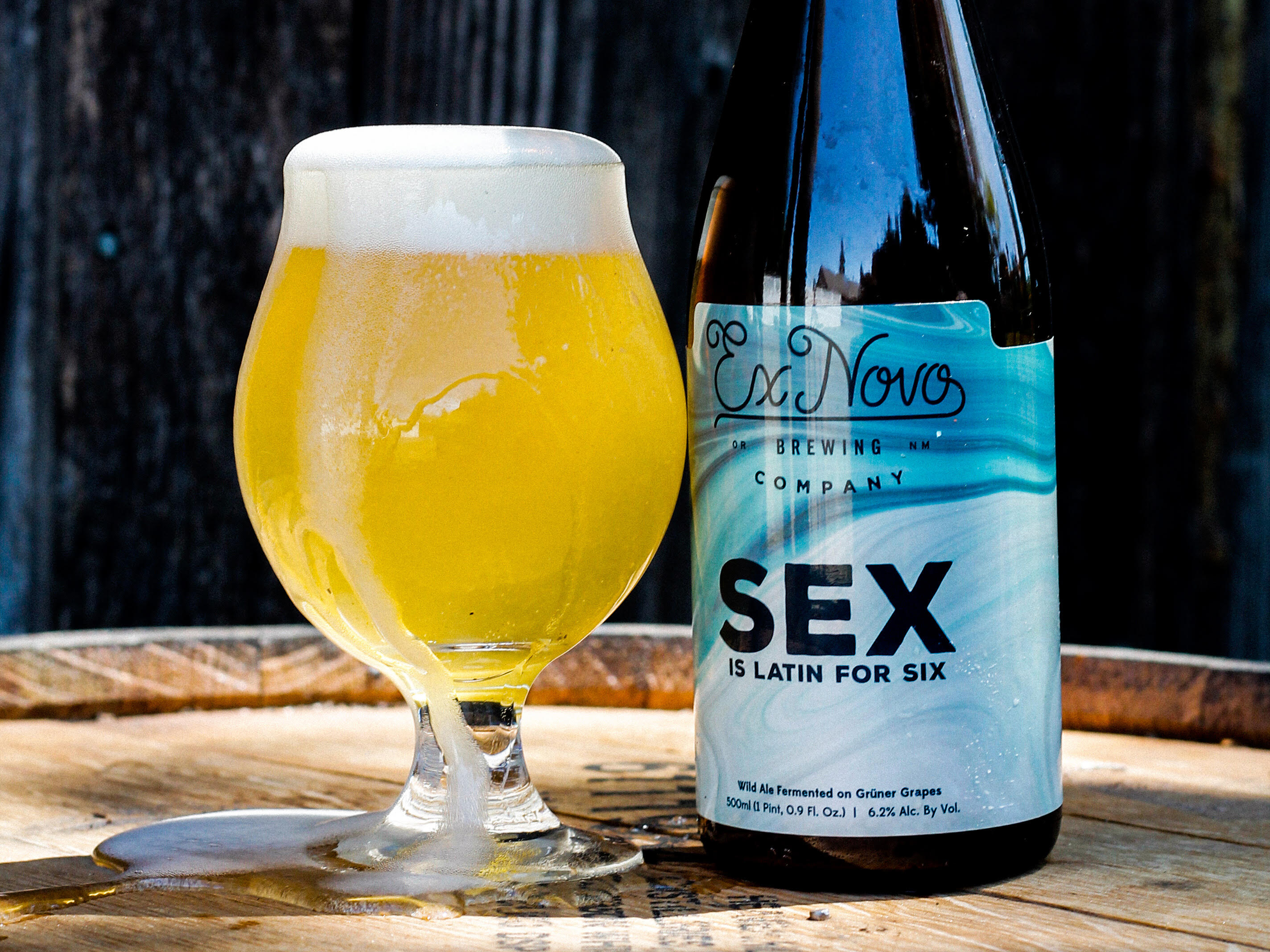 To celebrate its 6th Anniversary, Ex Novo Brewing has released Sex, a 100% spontaneously fermented wild ale that is currently available. Then this coming week, Ex Novo will can two new beers on Tuesday. Both Cozy Chaos and Unstuck in Time will be released on Wednesday, July 29th.
Here are details on each of the three new beers from Ex Novo Brewing.
Sex – Sixth Anniversary Wild Ale
When we named our brewery based on the Latin phrase meaning "From Nothing", we thought it would be perfect to begin naming our Anniversary beers for the Latin equivalent of each year. For five years, it's worked out great. Well, for this year, we stayed true to our naming system and this is what came of it. Sex (is Latin for six) is a Wild Ale 100% spontaneously fermented on whole-cluster Grüner Veltliner grapes picked from Wheatland Vineyards and oak-aged for 8 months in Chardonnay barrels. Inviting floral and funk nose welcomes a citrus, spice, and white grape body complimented by a spelt-forward malt backbone. Clocking in at 6.2%, this beauty finishes fruity, yet dry.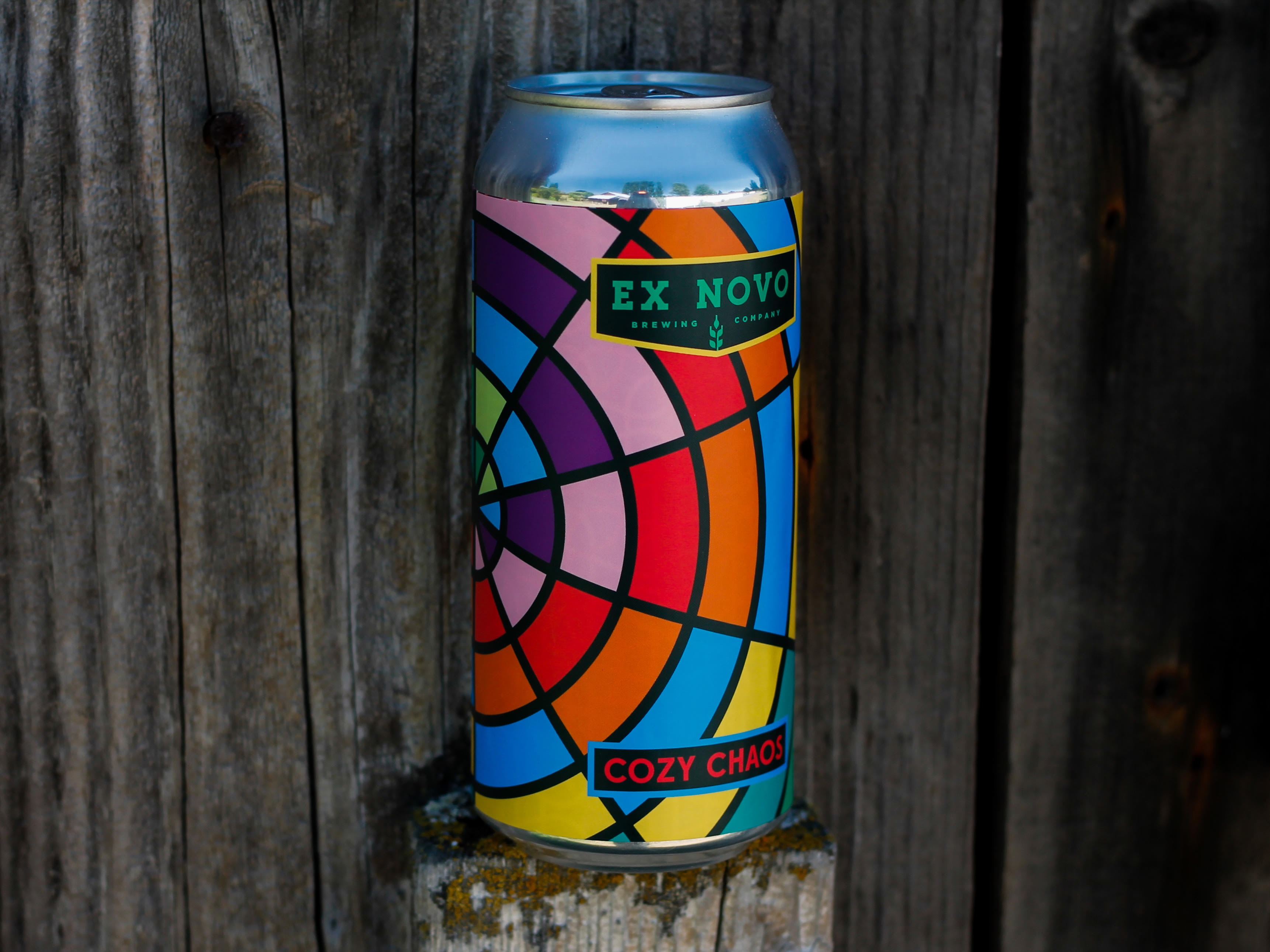 Cozy Chaos – West Coast IPA
Cozy Chaos is a West Coast IPA brewed with Simcoe and Mosaic hops, and clocking in at 6.8%. We've had this one on tap at our Portland and Beaverton locations for a couple weeks now, and are loving how it turned out. So much so that we decided to offer it in package. This beer has an assertive yet balanced bitterness, a light body, and notes of dank citrus, tropical fruits, and a hint of pine.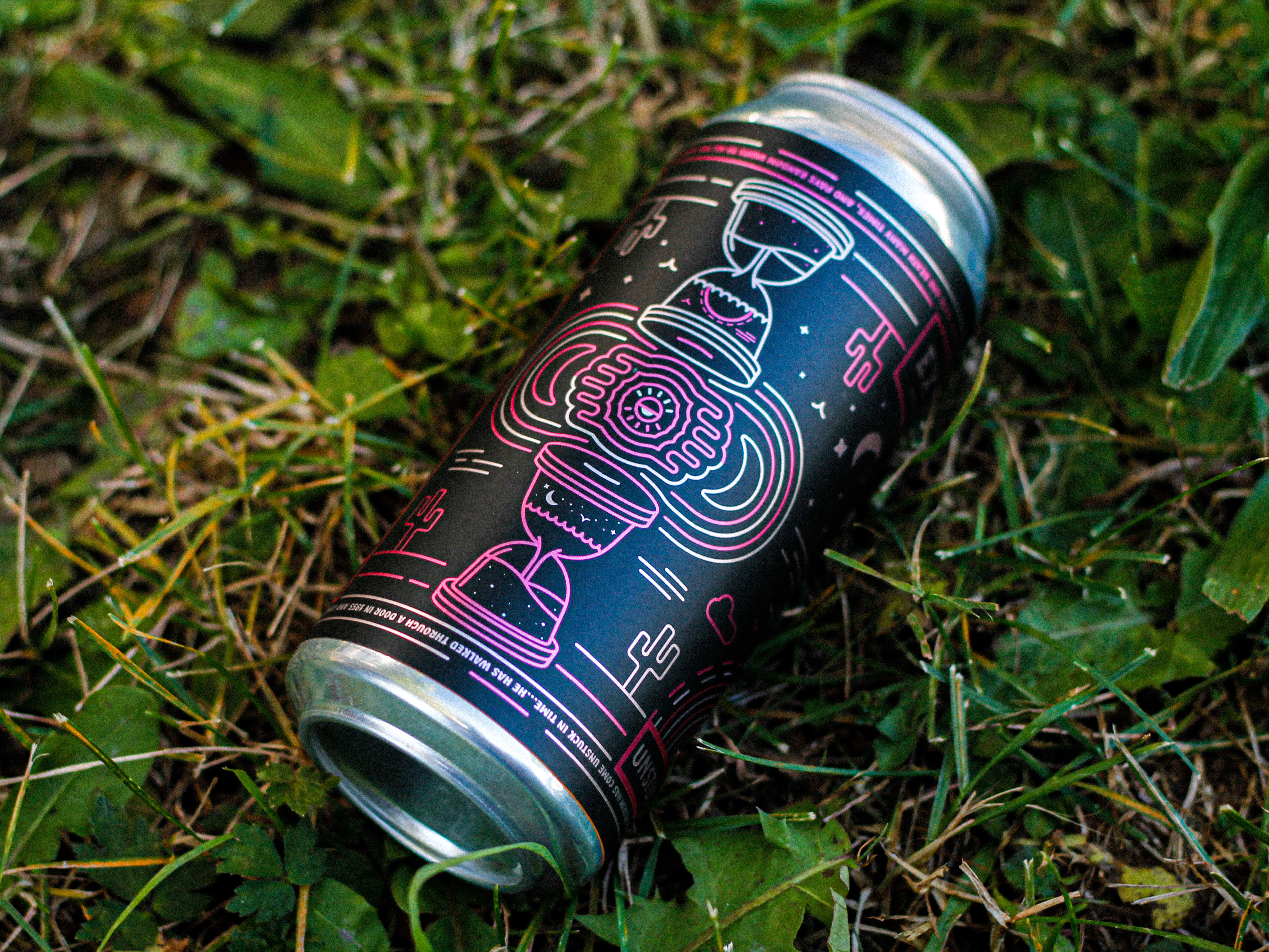 Unstuck in Time Hazy IPA
Unstuck in Time is a Hazy IPA brewed with Citra, Azacca, and Idaho 7 Cryo hops. Continuing in our hazy IPA program, this 6.6% treat has notes of tangerine, ripe melons, and peachy-o's, finishing with a creamy mouthfeel. Name and artwork for this beer were inspired by Kurt Vonnegut's Slaughterhouse Five and its protagonist, Billy Pilgrim.
Bottles of Sex and cans of Cozy Chaos and Unstuck in Time will be available for next-day local delivery through the brewery's website, and for shipping to select states via exnovobrew.bevv.com.