Ferment Brewing Releases Marion Rubus Fruited Sour Ale, NZ Hop IPA, and El Lager Dorado
|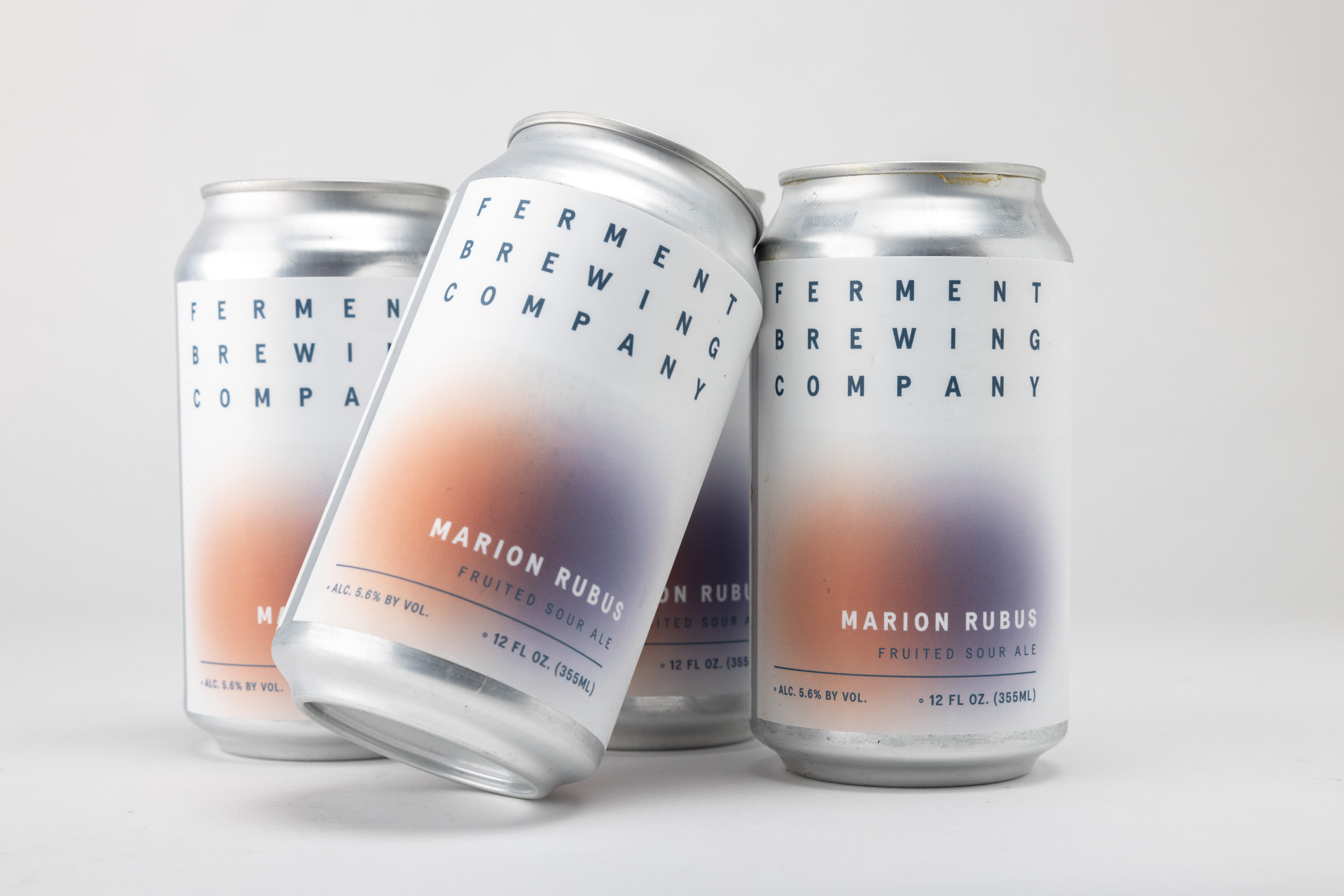 As we enter Spring, Hood River's Ferment Brewing has announced the release of three new beers – Marion Rubus Fruited Sour Ale, NZ Hop IPA, and El Lager Dorado. Marion Rubus is the first in a new series of seasonally rotating cans that highlight Oregon-grown fruit and also represents the brewery's entry into 6-pack, 12oz cans. NZ Hop IPA and El Lager Dorado are part of Ferment's Top & Bottom Series that consists of the simultaneous release of a limited ale and lager.
Here are descriptions on all three new beers as provided by Ferment Brewing…
Marion Rubus Fruited Sour Ale:
Marion Rubus is a neon purply-pink color thanks to Marionberries and Raspberries sourced from Willamette Valley Fruit Company. The marionberry gives the beer a rich and sweet earthy berry character while the raspberry packs an extra dose of zingy tartness.
Ferment's brewers make Marion Rubus using a quick sour technique in which they pitch lactobacillus brevis into a warm wort and then ale yeast once the wort cools. The brewers then add 20 lbs of Marionberry and Raspberry per barrel before primary fermentation ends and give the beer a subtle dry hop charge with Hüll Melon hops. The result is a live sour ale with a light and soft tartness balanced by the sweetness from the berries.
The beer is the first in Ferment Brewing's rotating Wild Batch Series, which will feature beers that showcase Oregon-grown fruit. Marion Rubus will be followed in the summer by Lost in Fragaria, a strawberry sour ale.
NZ Hop IPA:
NZ Hop IPA represents the top side of the Top & Bottom beer series, in which Ferment two releases an ale and lager side by side. This unfiltered IPA is brewed with Motueka and Moutere hops, which hail from New Zealand and impart lime zest and over ripe tropical fruits aromas and flavors. Brewed with wheat, flaked wheat, and flaked oats, the beer has a pillowy soft texture.
El Lager Dorado:
The bottom half of the Top & Bottom release is El Lager Dorado, a 4.3% ABV crisp, clear, and golden-colored lager brewed with maize. Wild agave syrup was added during the boil to add brightness and a floral character. Visitors at Ferment Brewing can order micheladas made with El Lager Dorado, a house-made tomato and spice juice blend, and a house-made harissa salt that is also for sale at the pub.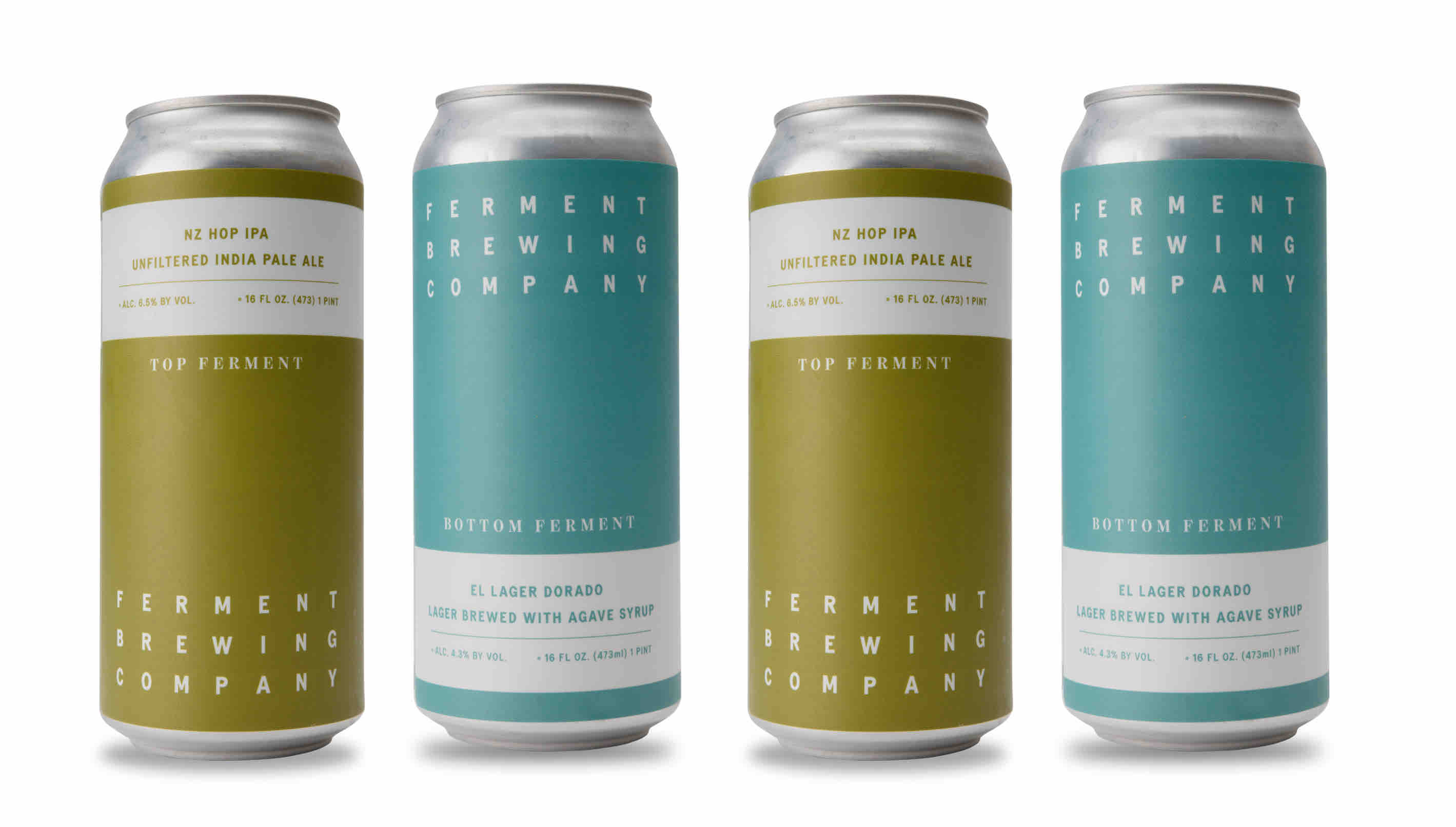 All three new releasese – Marion Rubus, NZ Hop IPA and El Lager Dorado – can be found throughout Ferment Brewing's distribution footprint in Oregon and Washington.