Redhook Brewery Releases the 34th Edition of Winterhook for the 2018-2019 Winter Season
|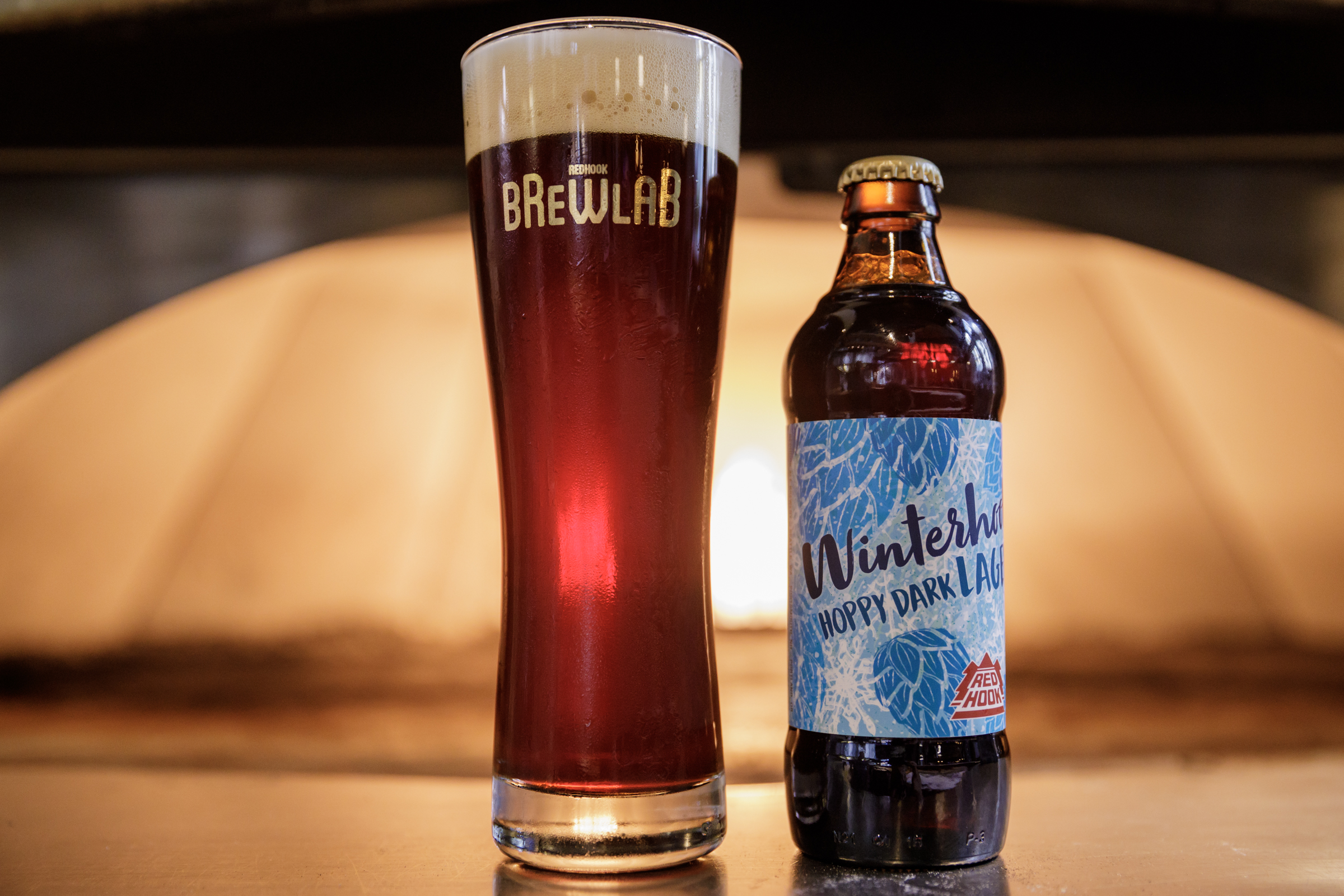 Returning for its 34th year, Redhook Brewery has released its popular evolving winter seasonal, Winterhook in both 12-ounce bottles and on draft. Each year when Redhook brews its Winterhook, we are told that its brew team puts a new twist on each version.
For the 2018 release, Nick Crandall created this version at Brewlab in the Capitol Hill neighborhood of Seattle. For its 34th releases expect a hoppy dark lager with toasty malt aromas combined with the hallmark winter ale flavors of caramel, chocolate and coffee malts, and pine. Dank hop notes of experimental 527 hops are balanced nicely with lager yeast that provide a smooth backdrop for both the malt and yeast to be showcased
"Creating a unique recipe every year for Winterhook is a fun challenge, and this year we wanted to do something different from years past," said Crandall in a statement.
After creating a recipe that was a popular offering at Brewlab, Crandall decided that it would be the perfect beer as 2018's version of Winterhook. "The hoppy dark lager recipe is something unique from previous versions – combining elements of various beer styles yet delivering on that winter beer character that our fans have come to expect from Winterhook," said Crandall in a statement.
To celebrate the launch of this year's Winterhook, Redhook will host an ugly sweater party and clothing drive at Brewlab on December 5 from 5 to 8 p.m. Pints of Winterhook will be just $4.50; and Redhook is teaming up with #hashtaglunchbag for the clothing drive. Donations will go to Mary's Place for women and children and The Bridge Care Center.
Winterhook will also be pouring at Washington's Winter Beer Festival at Hangar 30 in Magnuson Park in the Sand Point neighborhood of Seattle on November 30, and December 1.
Winterhook Description:
Redhook's legendary winter ale, brewed annually since 1984, is crafted with an evolving mix of malts and hops, each iteration different from the last. In 2018, head brewer Nick Crandall made a Hoppy Dark Lager, combining the hops of a dank IPA, the malt of a brown ale and yeast profile of a bock – characteristics that make for a perfect winter beer.
Malts: Pale, Munich, Caramunich III, Coffee Malt, Dark Chocolate
Hops: Alchemy, ADHA527, Chinook, Eureka
ABV: 6 %
IBU: 60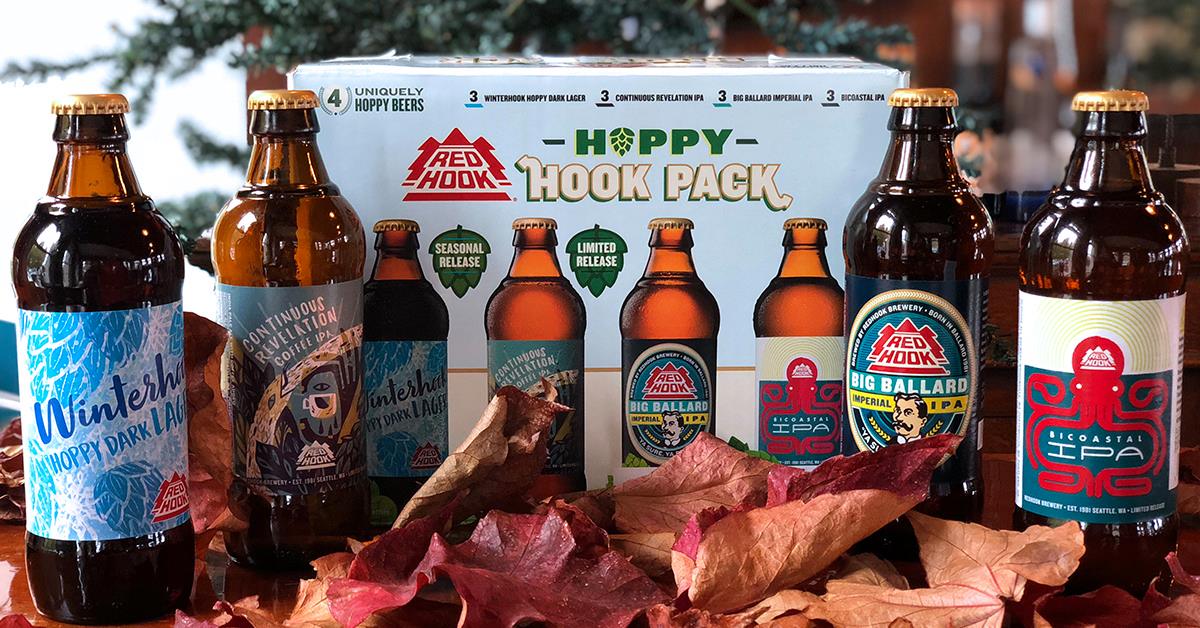 Winterhook's packaging recalls a winter wonderland in Seattle, with a nod to hops in cleverly cold colors; it was designed by Sasquatch Agency.
Winterhook will be available through December in six-pack bottles in stores throughout Washington, and on draft at Redhook's Brewlab and select Seattle bars and restaurants. The beer is also part of Redhook's Hoppy Hook Pack variety pack.