Fort George Brewery Collaborates with Great Notion Brewing on Fanzine IPA
|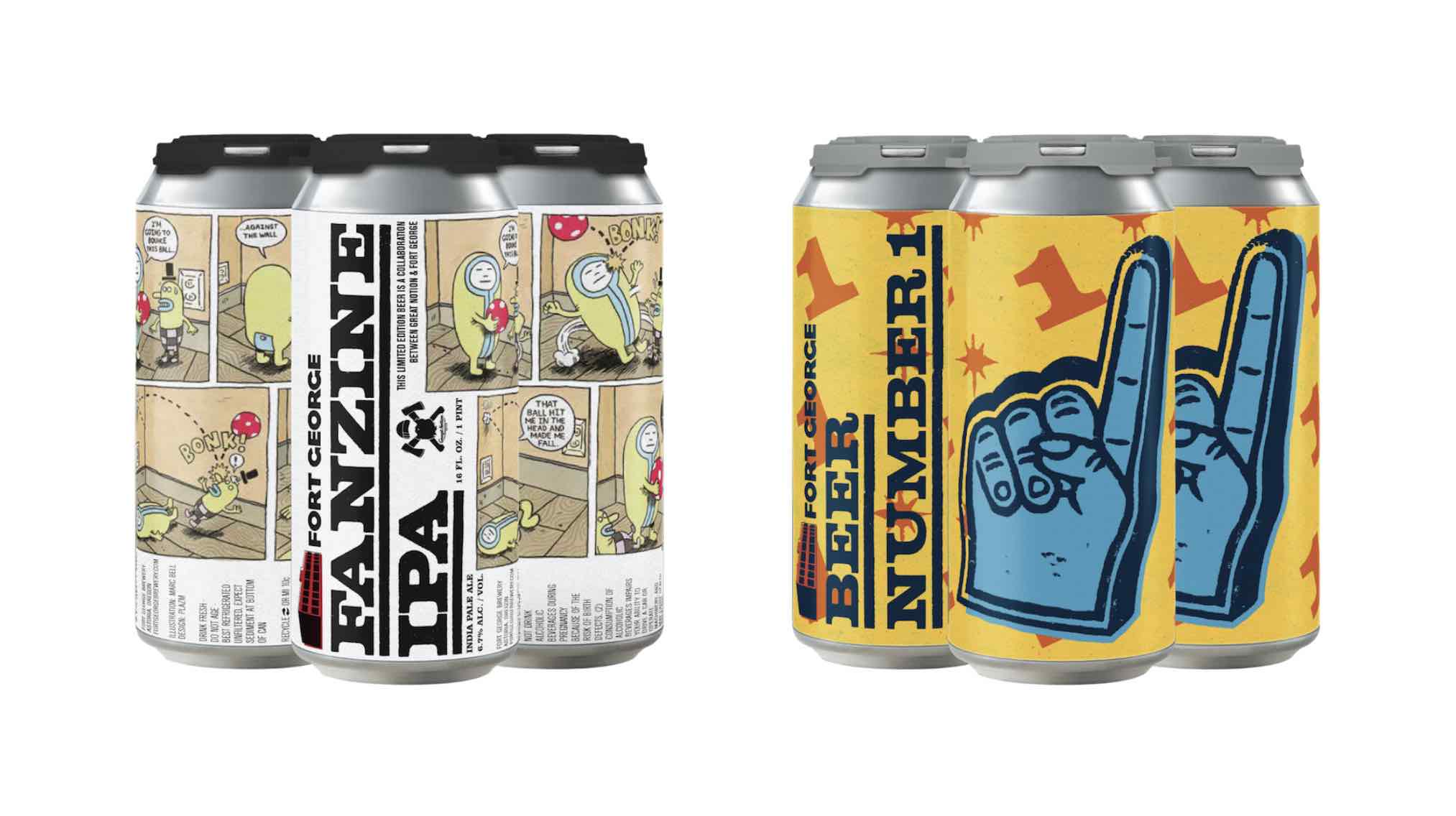 Two new beers have been released from Fort George Brewery with the return of Fanzine IPA and Beer Number 1: Take 3. Both beers are available in 4-pack, 16oz cans.
For this year's version of Fanzine IPA, Fort George reached out to its friends at Great Notion Brewing to collaborate with. This 6.7% ABV West Coast IPA features Citra, Ekuanot, Strata, and Columbus hops alongside a malt bill of 2-Row Barley, Superior Pils, Mecca Grade Shaniko, and Weyermann Carafoam.
Fanzine IPA is described as offering a wonderful blast of mango, pine, and tangerine tickles your nose, followed by a heavy dose of citrus & melon flavor. The bitterness appears about halfway through each sip, leaving the tiniest tingle on your tongue.
The artwork on this year's Fanzine is by cartoonist and artist Marc Bell, who is known for his Shrimpy and Paul strip. To check out more of his work visit marcbelldept.com.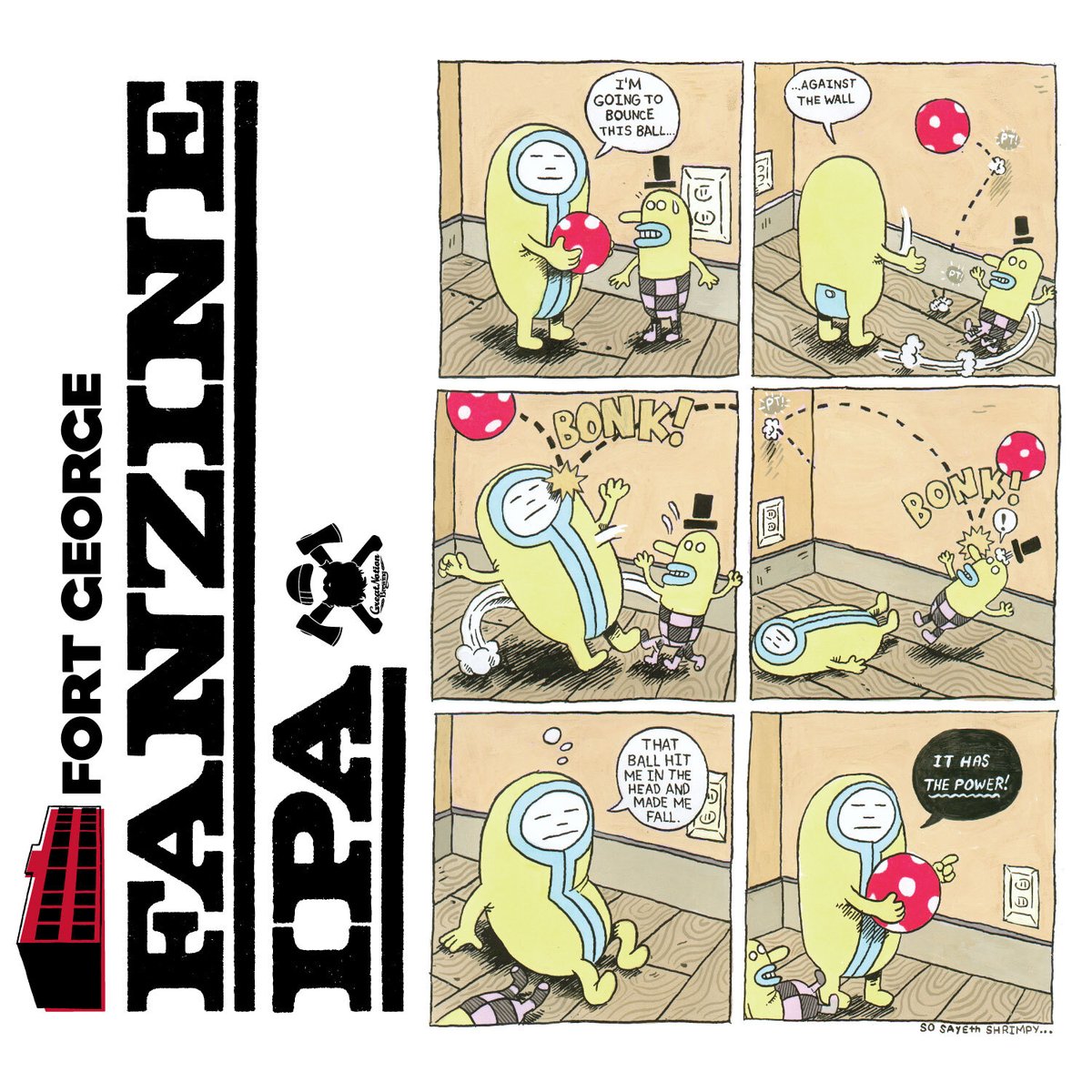 The other new release is Beer Number 1: Take 3, as it's the first beer brewed on the new Fort George Brewhouse located along the waterfront in Astoria. This is the third and largest brewhouse for the brewery that also happens to be the former brewhouse that BridgePort Brewing brewed on prior to its closure nearly two years ago.  Appropriately named Kingpin, this newly installed 60-barrel brewhouse joins the existing original Sweet Virginia as it lives on in The Pub and Little Miss Texas that continues on in the Lovell Building.
Beer Number 1: Take 3 is a Pale Ale that is brewed with Strata and Comet Hops from Crosby Hop Farm and 2-Row Barley, Pilsner, and White Wheat Malts. The result is a hop forward Pale Ale that sits at a sessionable 4.7% ABV!