Full Sail Brewing Launches Citrus Maxima Citrus Pale Ale
|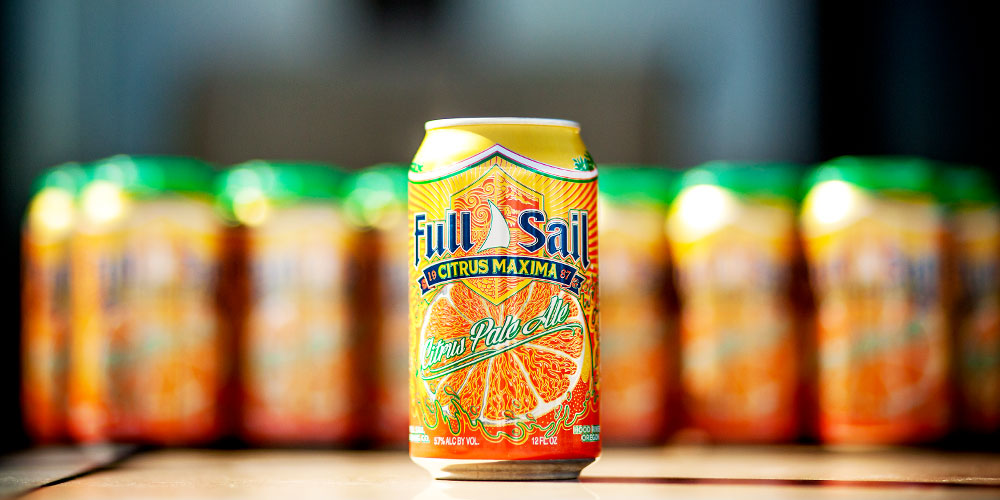 The latest release from Full Sail Brewing is its new Citrus Maxima Citrus Pale Ale. This new tropical fruit forward beer uses high levels of citrus levels of grapefruit, pomelo, citrus peel and hops to make Citrus Maxima a balanced and refreshing pale ale.
Citrus Maxima is also available in the new Full Sail Grab 'n' Go-Go variety pack. This new year-round variety pack contains three each of:
Full Sail Blood Orange Wheat Ale, a refreshing wheat beer with a twist of citrus body. ABV 5.2% IBU 23
Full Sail Amber Ale, the brewery's flagship and Oregon's original. ABV 6% IBU 31
Full Sail Citrus Maxima, a balanced pale ale with tart and juicy tropical flavors of grapefruit and pomelo. ABV 5.7% IBU 38
Full Sail Airstream IPA, a balanced, unfiltered, easy-drinking, Northwest-style IPA, perfect for stargazing, campfiring, spelunking, lake-jumping, or just toasting the end of a great day with friends.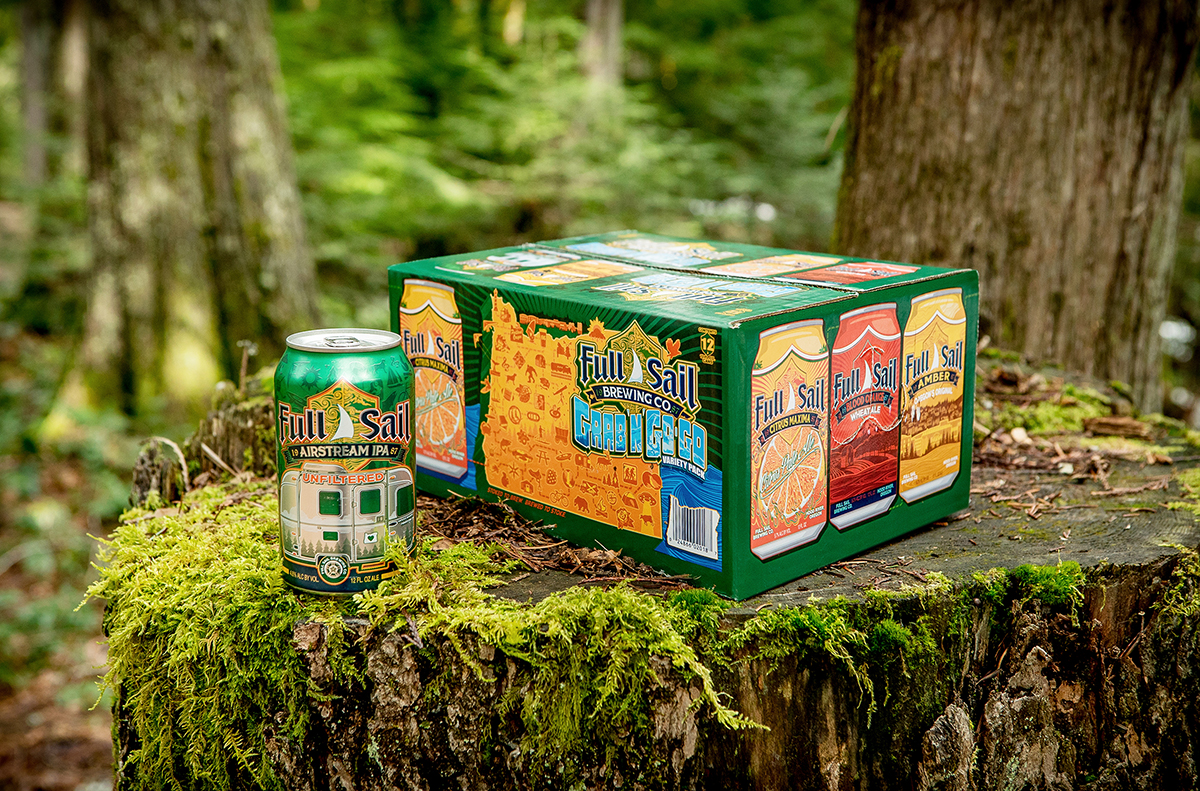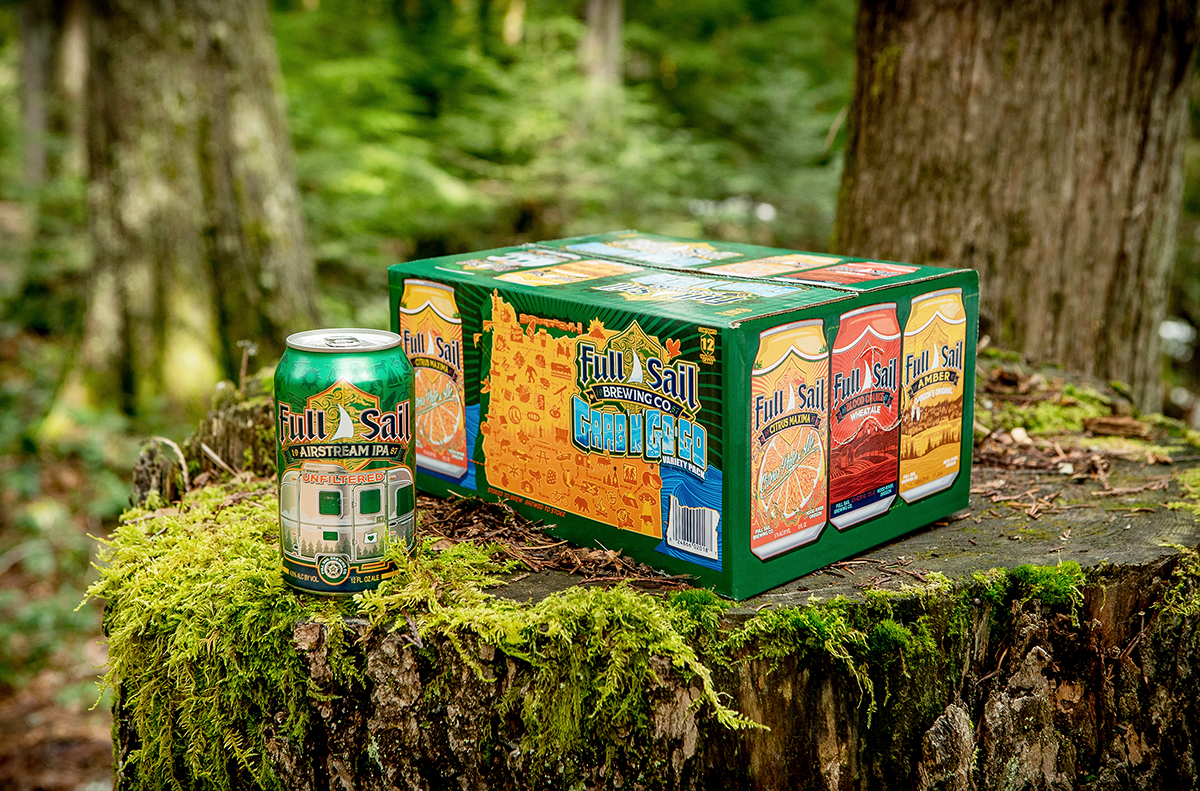 "The Grab 'n' Go-Go has the best of everything, from our gold-standard Amber to our newest refreshing pale ale and balanced IPA," says Full Sail Brewmaster Greg Doss in a statement. "Our new canning line really shines here, making this variety pack the perfect thing to grab and bring along for any adventure, indoor or out."
Here are additional details from Full Sail Brewing's press release…
The brewers at Full Sail have a zest for life – and beer. In case you were wondering, Citrus maxima comes from the scientific name of the pomelo, one of the three primary ancestors of citrus fruits. Playing on this, as well as the unique grapefruit-like character of pomelo, Citrus Maxima is an easy-drinking pale ale that's well stocked with Simcoe and Citra hops, while fresh pomelo and grapefruit peels lend citrus and grapefruit notes.
"This was a fun project, but certainly complicated and labor intensive at this scale," says Full Sail Brewmaster Greg Doss. "Our goal was to blend aromas from citrus-forward hops with fresh grapefruit and pomelo in a refreshing and drinkable pale ale. I think we did it." You've heard of dry hopping – so why not dry peeling? "Hundreds of pounds of fresh citrus peel are infused into each batch," says Doss, "but it's worth it."
The greatness of tart and juicy, fresh-squeezed citrus cannot be contained but it can be canned. Full Sail Citrus Maxima Citrus Pale Ale is available year-round in 12 oz. can 6-packs and in the Full Sail Grab 'n' Go-Go variety 12-pack. 5.7% ABV, 38 IBUs.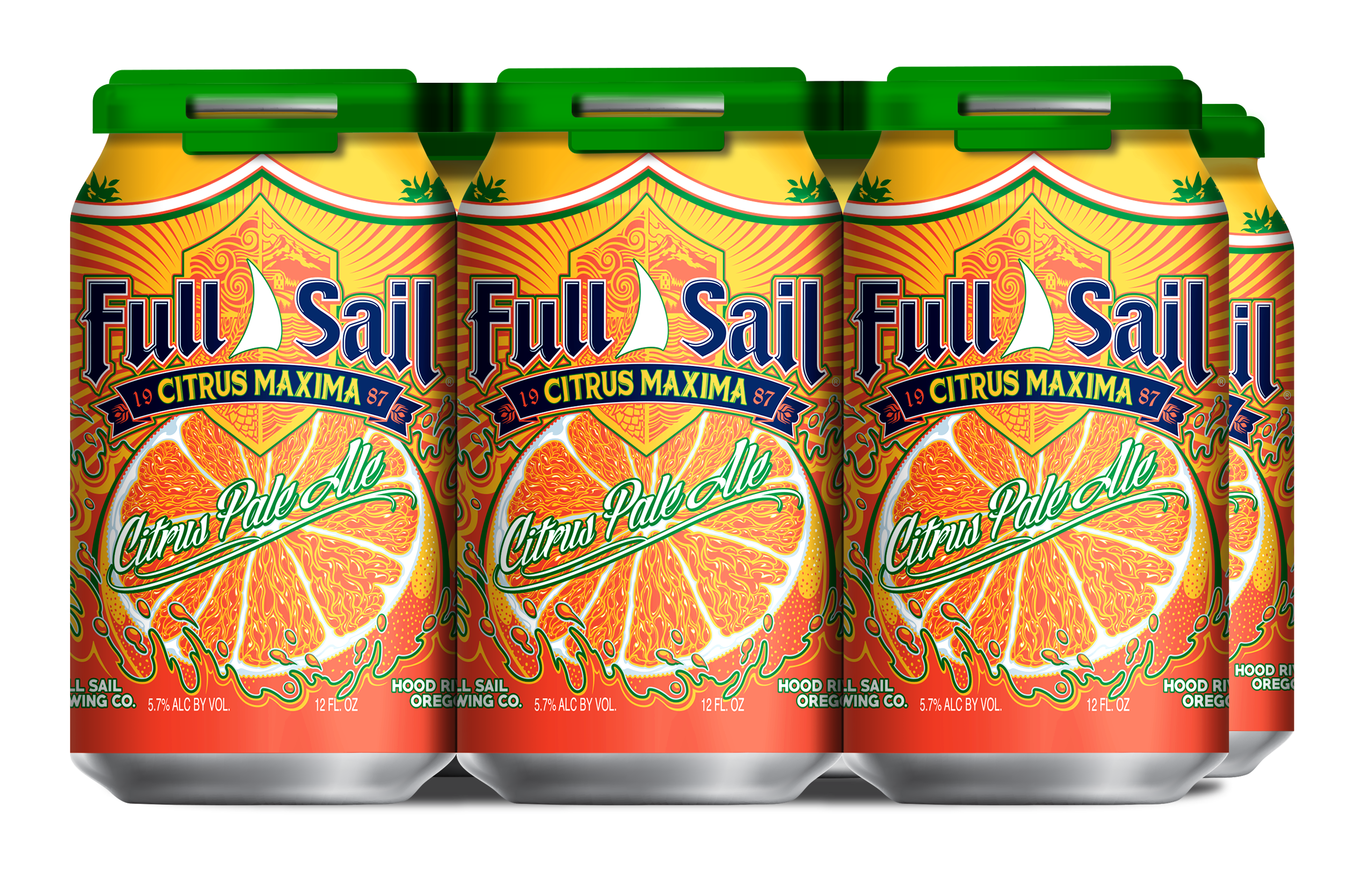 About Full Sail Brewing Company
Perched on a bluff in Hood River, Oregon, overlooking the mighty Columbia River's epic wind and kite surfing and the snow-capped volcanic peak of Mt. Hood, Full Sail is a true craft-brewing pioneer. Since 1987, Full Sail has been pouring pure Mt. Hood water, local ingredients and responsible processes into each and every pint. Full Sail's brews and sustainable practices have garnered more than 300 national and international awards, including more than 200 gold medals and Beverage World's "Craft Brewer of the Year" distinction. From Full Sail Amber and IPA to Session Lager and bourbon barrel-aged beers, Full Sail consistently strives to brew complex, balanced and ridiculously tasty beers. Learn more at www.fullsailbrewing.com.