Gigantic Brewing Collaborates with E9 Brewing on Stretchin' Out IPA
|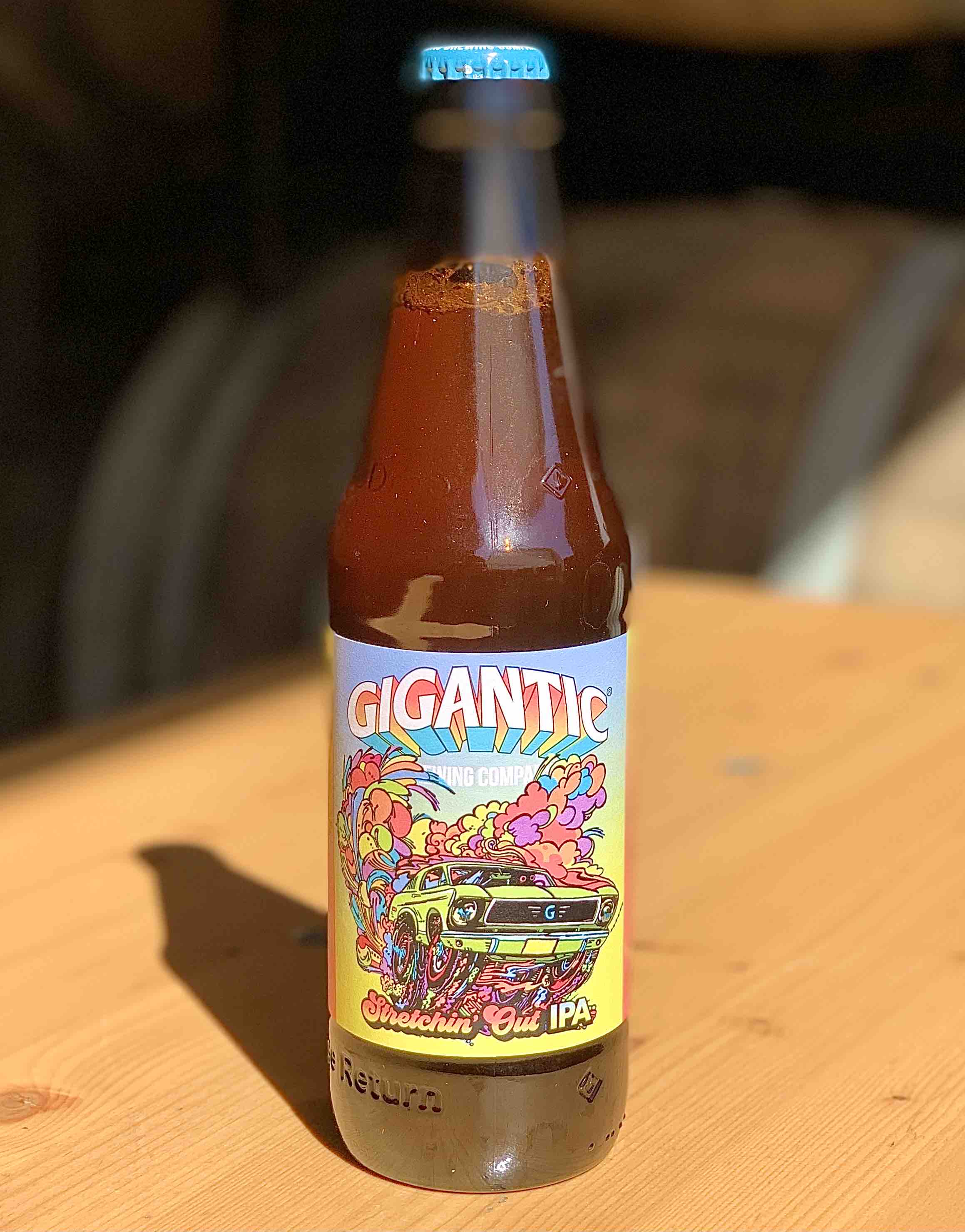 Gigantic Brewing is excited to release its latest collaboration beer and this one is with E9 Brewing out of Tacoma, WA. Stretchin' Out IPA tunes in with true West Coast style showcasing Sultana, Mosaic, and Simcoe hops, and featuring the Oregon grown Strata hop.
Stretchin' Out IPA is described as pouring a hazy gold in color and with seducing notes of pineapple, passionfruit, grapefruit and pine. This PNW IPA combines five different hops with NW pale malt, crystal 15, wheat, flaked barley and demerara sugar to achieve a beautifully balanced beer at 7.6% ABV.
"We've been friends with Shane and Don from E9 for many years, shared many beers, laughs and the love of vinyl records and good tunes," said Ben Love, Co-Founder of Gigantic Brewing, in a statement. "This beer is an extension of that love of music (specifically funk) and IPA. Inspired to name this beer by Bootsy Collins Rubber Band, we conceptualized a beer from another point of view."
The label artwork for Stretchin' Out IPA was created by Paul Friedrich. He is an American Comics Artist from Raleigh, NC and is the creator of the popular characters Onion Head Monsters and Hubie the Dead Cow.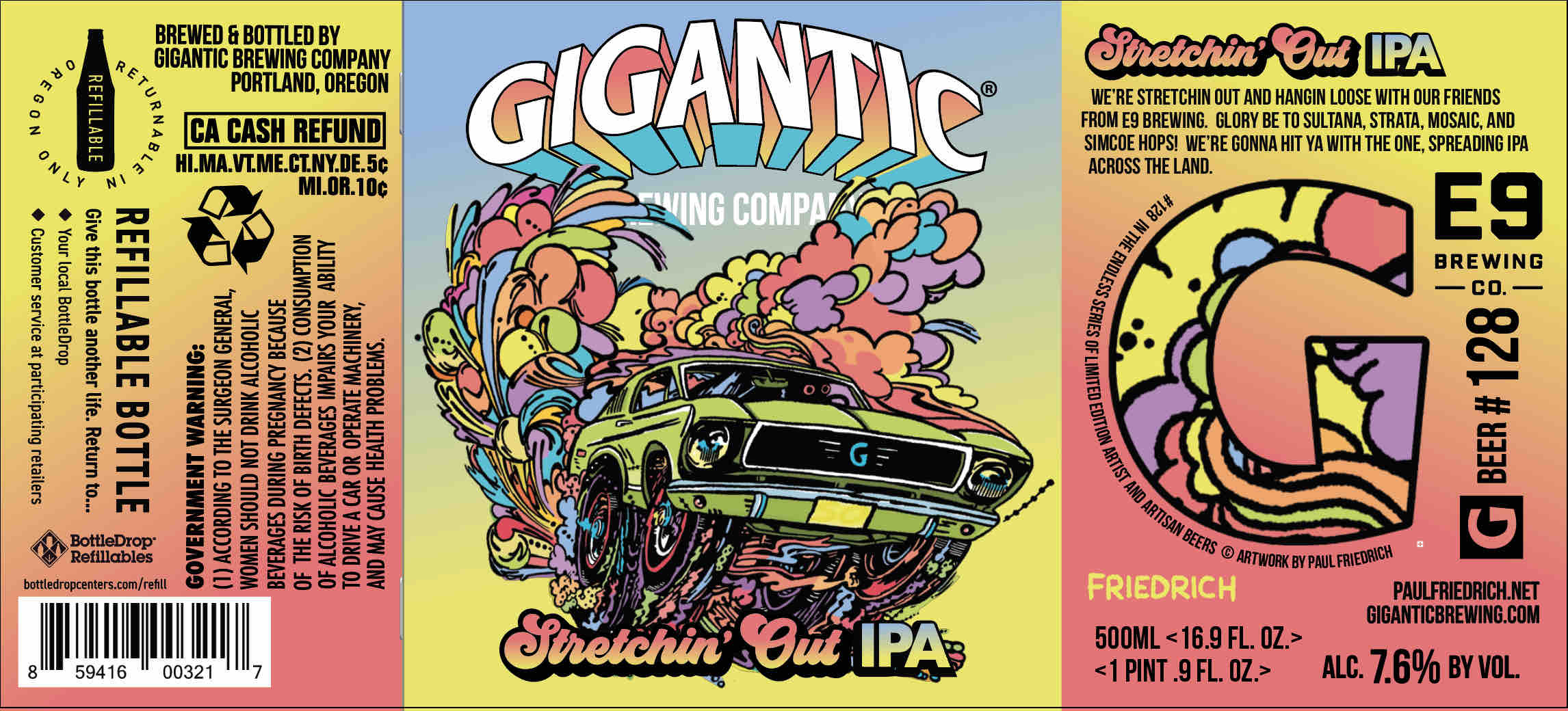 Stretchin' Out IPA will be released on March 23rd as part of First Taste Tuesday at both Gigantic Brewing locations in Portland on draft and in 16.9oz refillable bottles. The beer will also be released in the Portland metro area, and at better beer bars and bottle shops throughout Oregon, Washington and California.
Gigantic Brewing Taproom & Champagne Lounge – 5224 SE 26th Ave.
Gigantic Robot Room at the Rocket Empire Machine – 6935 NE Glisan