Firestone Walker Releases Parabola 2021 Alongside Two Variants
|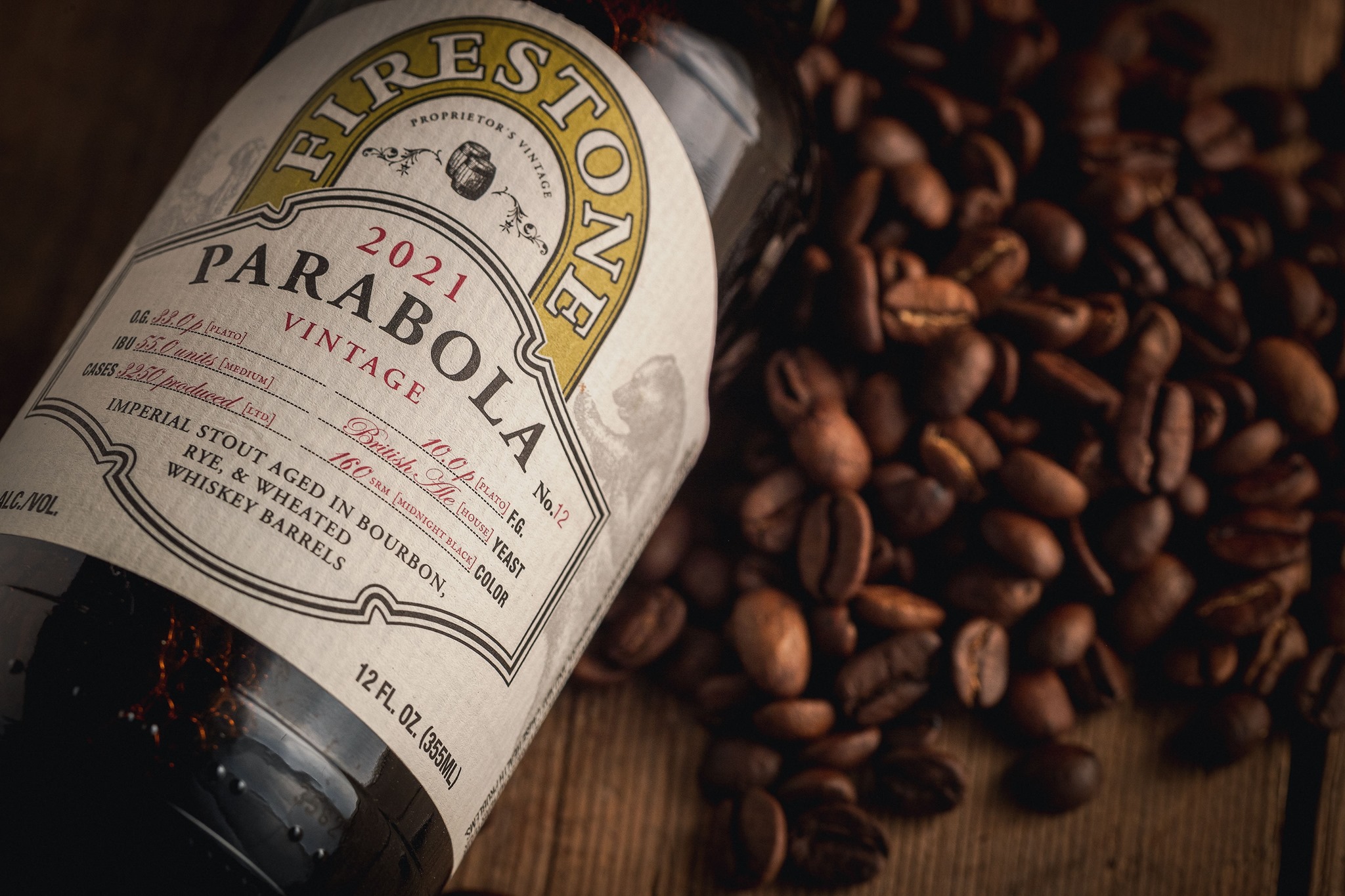 One of the beers that is the most difficult to brew and age returns from Firestone Walker Brewing this month. The 2021 vintage of Parabola makes its return in 12oz bottles in nationwide distribution alongside two very limited variants released only in California.
Parabola dates back to 2005 when Firestone Walker Brewmaster Matt Brynildson began aging its bold Imperial Stout in former bourbon barrels. It has now become one of the brewery's most popular barrel aged offerings and only gets better as the brew team hones its aging process while exploring new avenues to go down.
As with previous vintages of Parabola, expect dense flavors of black cherry, dark chocolate and roast coffee, with bourbon notes of tobacco, vanilla, caramel and plum to shine through. This year's release of Parabola aged for 12 months in equal parts 8-year Buffalo Trace bourbon barrels, 12-year Wheated Weller whiskey barrels, and 6-year Templeton Rye whiskey barrels. Not a bad sourcing of barrels to age Parabola in!
This aging provides a dark and thick beer with boldly balanced flavors of chocolate, charred oak, vanilla, black cherry and coffee. Parabola sits at 13.6% ABV and is limited to 3,000 cases.
In the video below, Brynildson takes viewers behind the beer with each vintage of new 2021 Parabola variants and showcases the power of our signature imperial stout aged for a full year in premium bourbon barrels.
For those of you that reside in California, Firestone Walker has released a very limited run of two Parabola variants for 2021. We are a bit jealous as these two beers sound delicious, especially from the video above where Brynildson describes the work that Eric Ponce and his team provided for these beers.
Amburana Parabola incorporates bold Amburana wood spirals and Double Barrel Parabola is a version of Parabola that sat in two different sets of fresh whiskey barrels, both rye and wheat whiskey, for one year each. These two releases are available through the brewery's online webstore only for California residents.
For the rest of us, you can locate the 2021 vintage of Parabola by using the Firestone Walker Beer Finder.