Ground Breaker Brewing Releases Ziggurat Cot – American Buckweizen Style Fruit Beer
|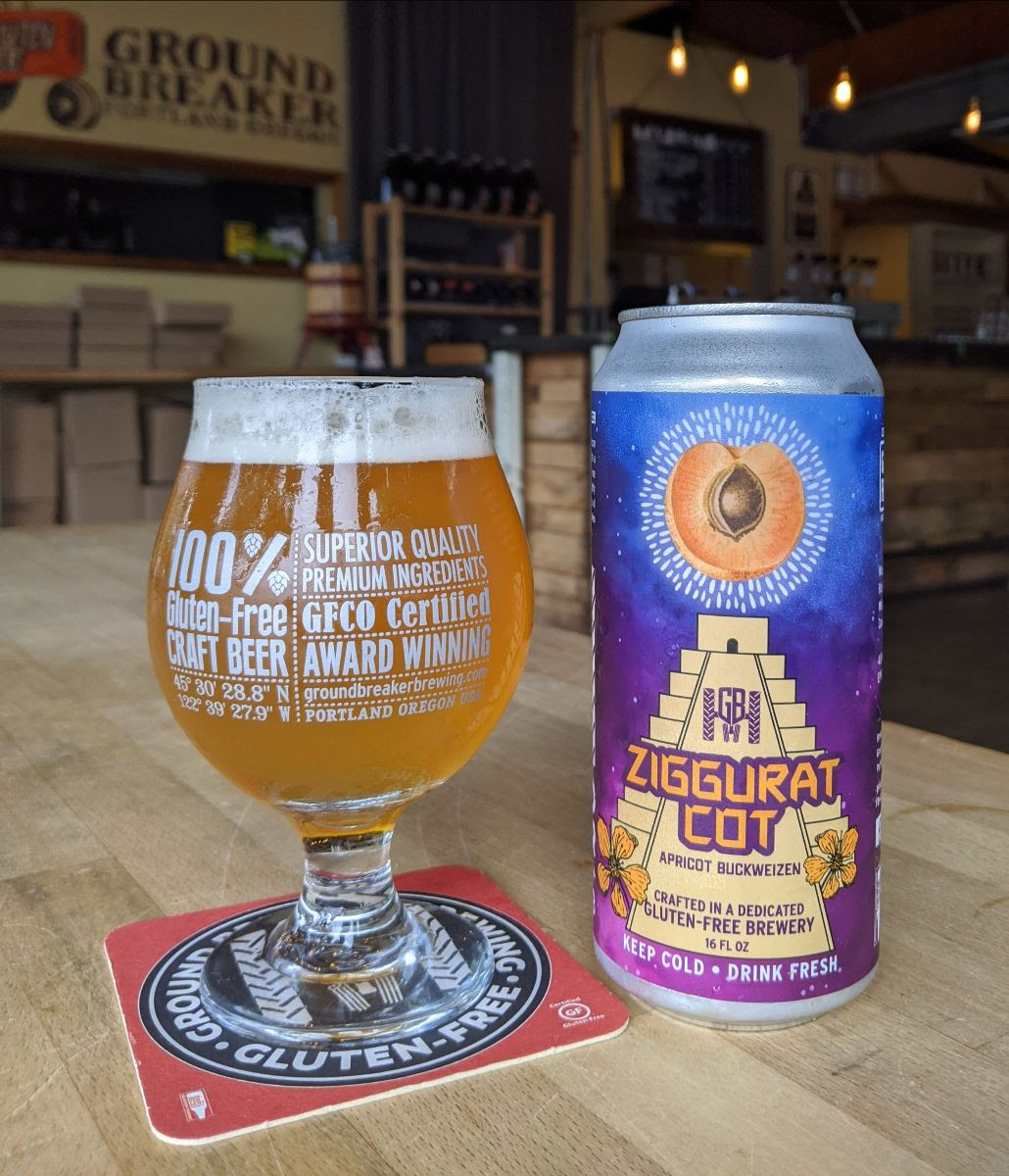 Portland's award-winning Ground Breaker Brewing will release a special gluten free fruit beer for its summer seasonal. Ziggurat Cot is an American Buckweizen style ale that's fermented with apricots and sits at 4.8% ABV and 22 IBUs. This is Ground Breaker's first release of an American "wheat" style beer that's 100% gluten-free.
"This is a style of beer we've always thought would be a great summer ale," said James Neumeister, Head of R&D at Ground Breaker, in a statement. "Obviously making a wheat ale without wheat has always been a difficult challenge, but I think we nailed it."
Ground Breaker had to get creative to produce the bready, doughy, and grainy flavors associated with this style of beer. To do that, Head Brewer Tyler Kueber relied on rice and buckwheat malt from Eckert Malting & Brewing and Grouse Malt House, respectively.
"We continue to expand our usage of Eckert and Grouse malts," remarked Head Brewer Tyler Kueber, in a statement. "These malts are really expanding the possibility of what gluten-free beer can be."
Ziggurat Cot is available for shipment to distribution partners and available for purchase through the Ground Breaker Gastropub for pick up or local delivery. It will also hit store shelves in the succeeding weeks.