Ground Breaker Releases Paddy Porter in 16oz Cans
|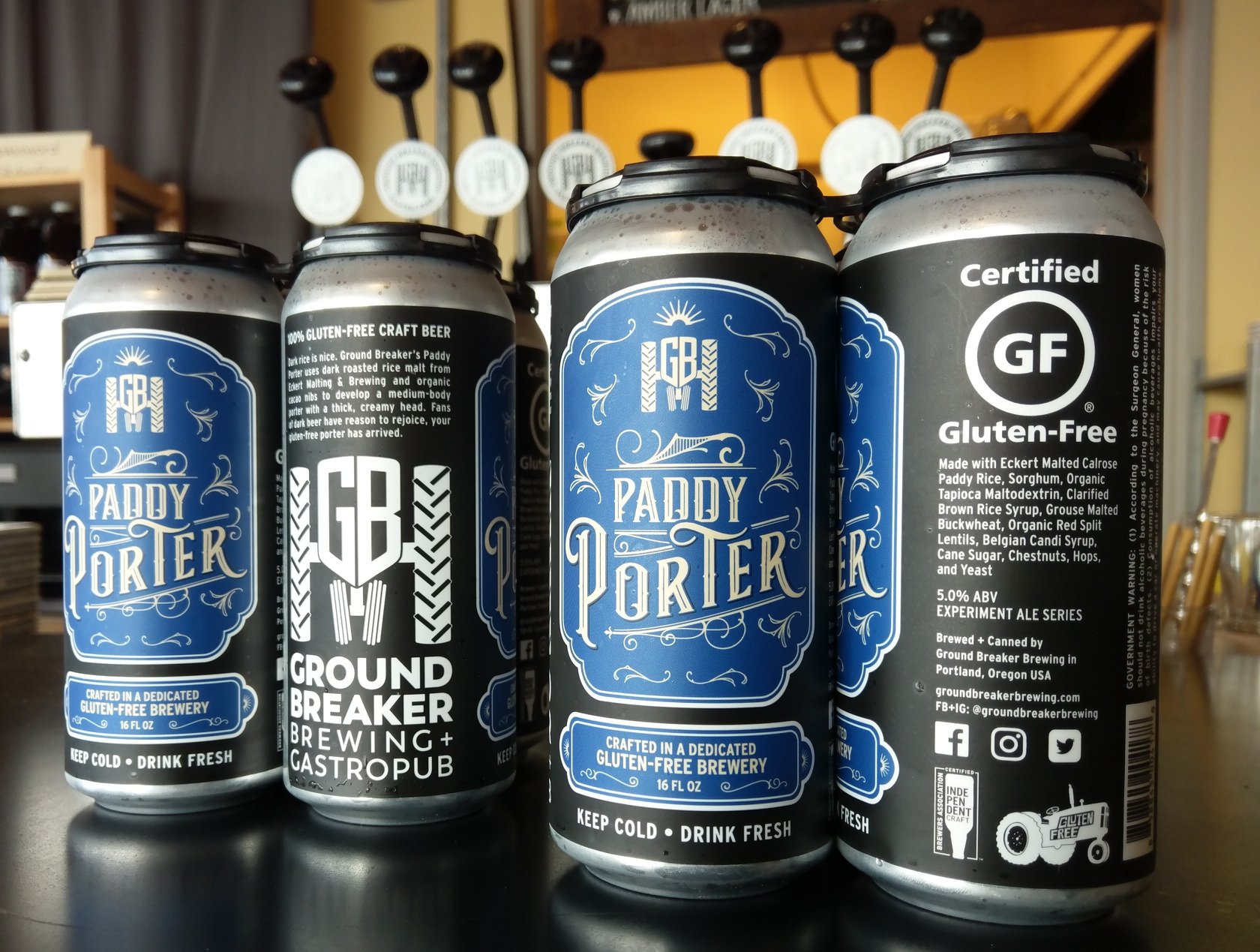 To kick of its first beer release in its 2020 Experiment Ale Series, Ground Breaker Brewing is set to release Paddy Porter in 16oz cans.
Ground Breaker Brewing, the Portland, Oregon-based 100% dedicated gluten-free brewery has brewed Paddy Porter using roasted chestnuts, roasted lentils, and roasted rice malts from Eckert Malting. The result is a medium bodied Porter with a thick creamy head.
"We continue to work more rice malts into our recipe," said James Neumeister, Head of R&D at Ground Breaker, in a statement. "We're very proud of the continued evolution of our beers and Paddy Porter is a really good example of this."
"It's a great time of the year for a Porter," commented Tyler Kueber, Head Brewer at Ground Breakerk, in a statment. "This beer is always in high demand for St. Patrick's Day."
Paddy Porter packaged in 16oz Tallboy cans will begin hitting store shelves in early February. To get a jump on purchasing cans of Paddy Porter, Ground Breaker Gastropub is already selling these cans and it will be on draught beginning on January 30th.