Oakshire Brewing Releases 2018 Vintage of Heart Shaped Box
|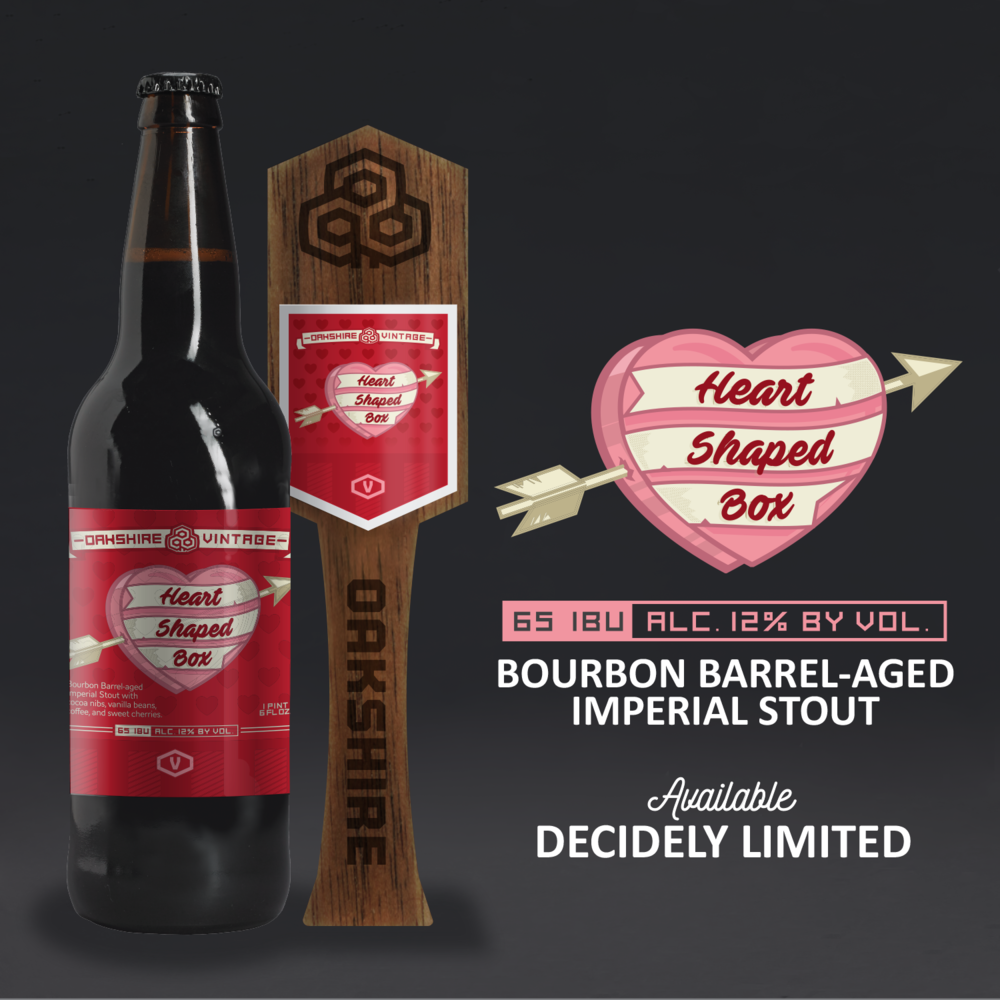 In time for Valentine's Day, Oakshire Brewing has released its 2018 Vintage of its Heart Shaped Box in 22 ounce bottles at its pub in Eugene, Oregon. On Tuesday, February 13th this beer will be released on draft beginning at 6:00pm as part of the Oakshire Public House Tuesday Beer Release.
For the 2018 vintage of Heart Shape Box, the brew team aged this imperial stout in Kentucky bourbon barrels for six months where it developed its complex flavor profile and character. The beer is further conditioned with generous amounts of sweet Oregon grown cherries, locally roasted coffee from Slightly Coffee Roasters, organic vanilla beans and cocoa nibs.
The separation of each natural flavor, of cherries and vanilla, is complemented by rich chocolate flavor and leaves you with light bourbon notes to finish. Heart Shaped Box clocks in at 12% alcohol by volume.
"This beer is kind of like a chocolate roulette—with one sip you get a hit of cherry and vanilla, and the next sip is chocolate and cherries. You get a sensory feeling— that was the goal of this beer," said Dan Russo, Lead Brewer at Oakshire in a statement.
"My second day working for Oakshire was the day of the Heart Shaped Box beer release in 2017. It was a memorable experience, getting to enjoy the complexity and flavor profile," said Jamie Walker, Oakshire's Sales Director in a statement.
Heart Shaped Box has a very limited production and is packaged in wax-dipped 22-ounce bottles. Only 45 cases of this beer will make it to market at its pub as well as being distributed to select bottle shops in Oregon and Washington.