Oakshire Brewing Releases The Golden Experience
|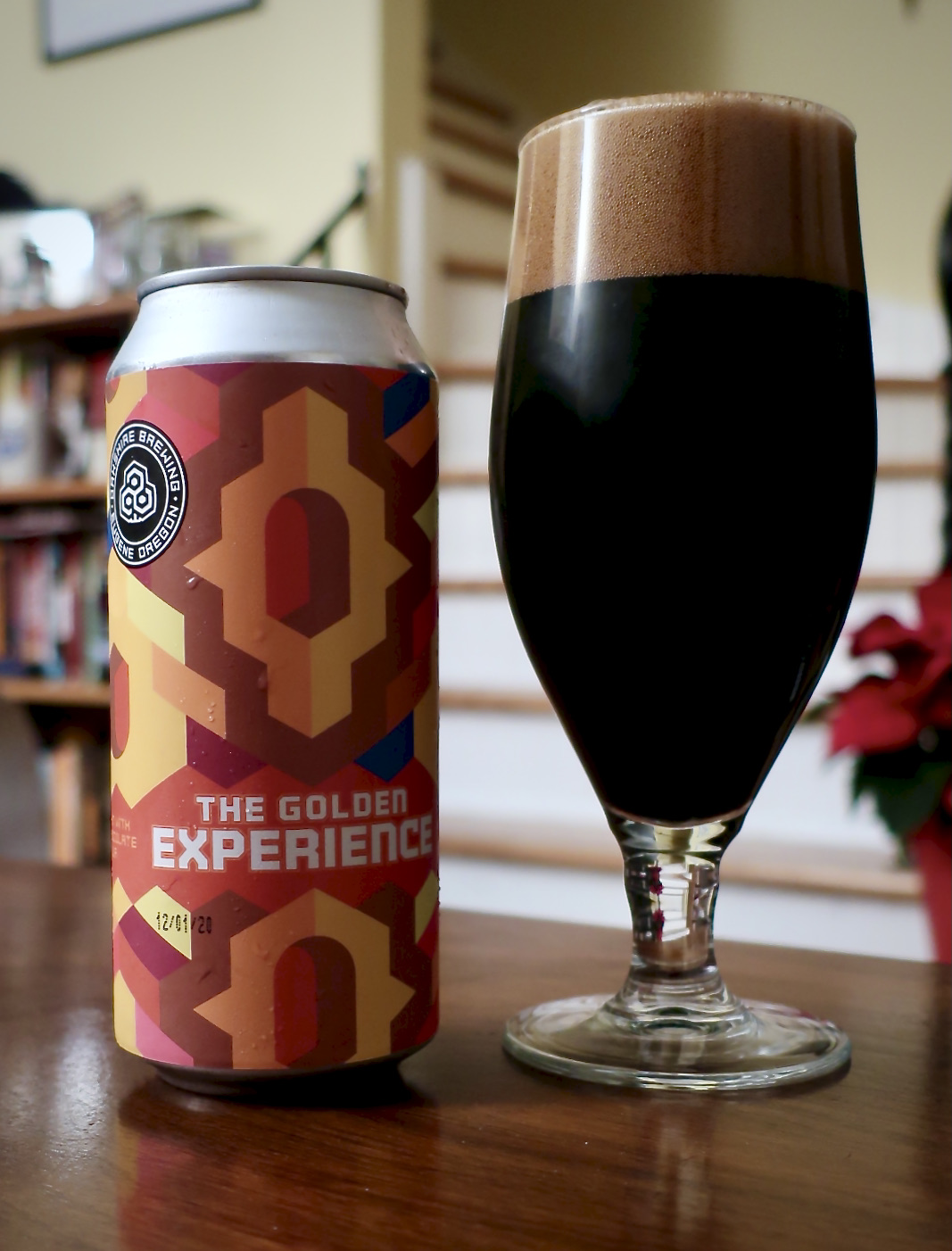 Part of the brewery's Pilot Program, Oakshire Brewing has recently released The Golden Experience. Inspired by Italy's Ferrero Rochers, a chocolate and hazelnut confectionery packaged in gold foil, The Golden Experience utilizes many of the ingredients that make this candy so popular during the holiday season.
The Golden Experience is an Imperial Stout that's brewed with milk chocolate, dark chocolate, cocoa powder, Indian cocoa nibs, Colombian cocoa nibs, Nutella, vanilla, and Oregon hazelnuts. Yes, a lot of various ingredients for this pastry stout that sits at a hefty 12% ABV. 
From cracking open a can of The Golden Experience, the beer pours a jet-black appearance with a dark tan frothy head that soon dissipates. Aromas and flavors of chocolate, cocoa nibs and hazelnuts initially shine through. As the beer opens and warms up a bit, the vanilla takes over your senses. The Golden Experience is sweet, thick, and quite boozy. A bit too sweet for a full pour for us so we recommend sharing this 16oz can with someone special.
The Golden Experience is part of Oakshire Brewing's Pilot Program. This is the brewery's research and development program that allows for the concept of a new beer to its creation in a limited amount of time. Beers that are developed for its Pilot Program are inspired to test new styles, ingredients and processes.
Oakshire Brewing's Eugene Public House and Portland Beer Hall are now open daily with covered patio seating and heaters. New updated Winter Hours are listed below.
Eugene Public House
Mon-Thurs 12-8 / Fri-Sat 11-9 / Sun 11-8
Portland Beer Hall
Mon-Thurs 3-8 / Fri-Sat 12-9 / Sun 12-8