Rogue Ales Releases 2019 Santa's Private Reserve, Cherry Choctabulous, and Double Time Cherry Lime
|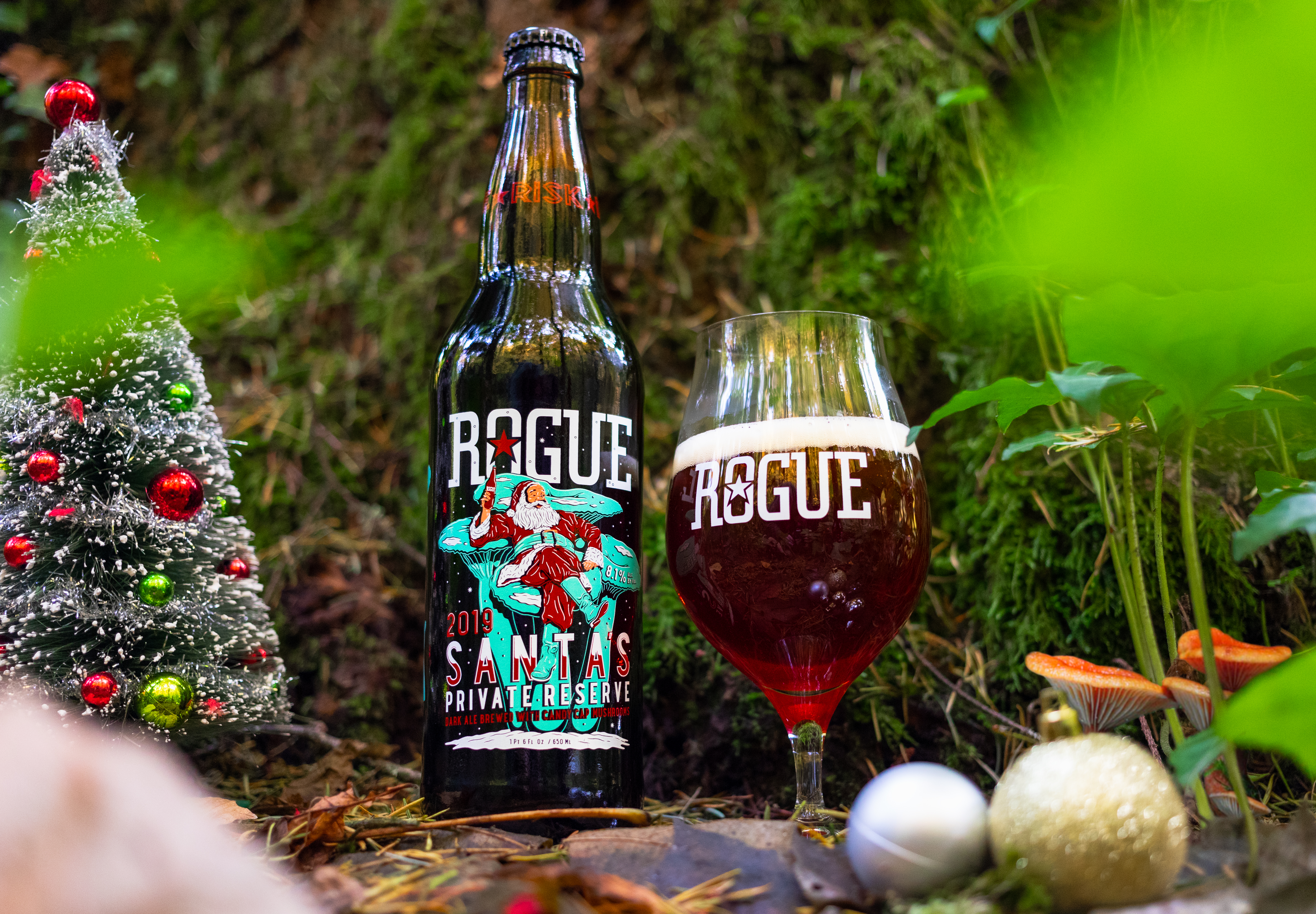 Out along the Oregon Coast, Rogue Ales brings three new beers to the market with 2019 Santa's Private Reserve, Cherry Choctabulous, and Double Time Cherry Lime.
Released in time for Christmas each year, Santa's Private Reserve takes on a new direction as it will ring in the 2019 Holidays with a completely new recipe. The use of candy cap mushrooms brings forth a deep maple flavor and aroma in the 2019 vintage of Santa's Private Reserve. The malts create background honey notes that elevate this sweet beer. It is then finished with a touch of citrus from Rogue Farms grown Cascade hops.
"People say that Santa Claus loves milk and cookies, but we heard from Santa himself that after tasting Santa's Private Reserve, he is actually a bigger fan of beer and cookies," said Rogue Innovation Brewer Michael King, in a statement. "Santa told us that this festive beer hits the spot during his busiest time of year."
Another new seasonal that joins the lineup at Rogue with this month's release of Cherry Choctabulous. This beer drinks like a cherry cordial in a bottle. This rich and creamy stout opens with a luscious cherry aroma and flavor that quickly gives way to indulgent and satisfying notes of dark chocolate.
"Cherry and chocolate are the star ingredients in this rich milk stout that we made for sharing during the holidays," said Rogue Vice President of Marketing Bliss Dake, in a statement. "This delicious stout tastes like candy in a bottle and is the ideal treat for sipping on a cold winter night."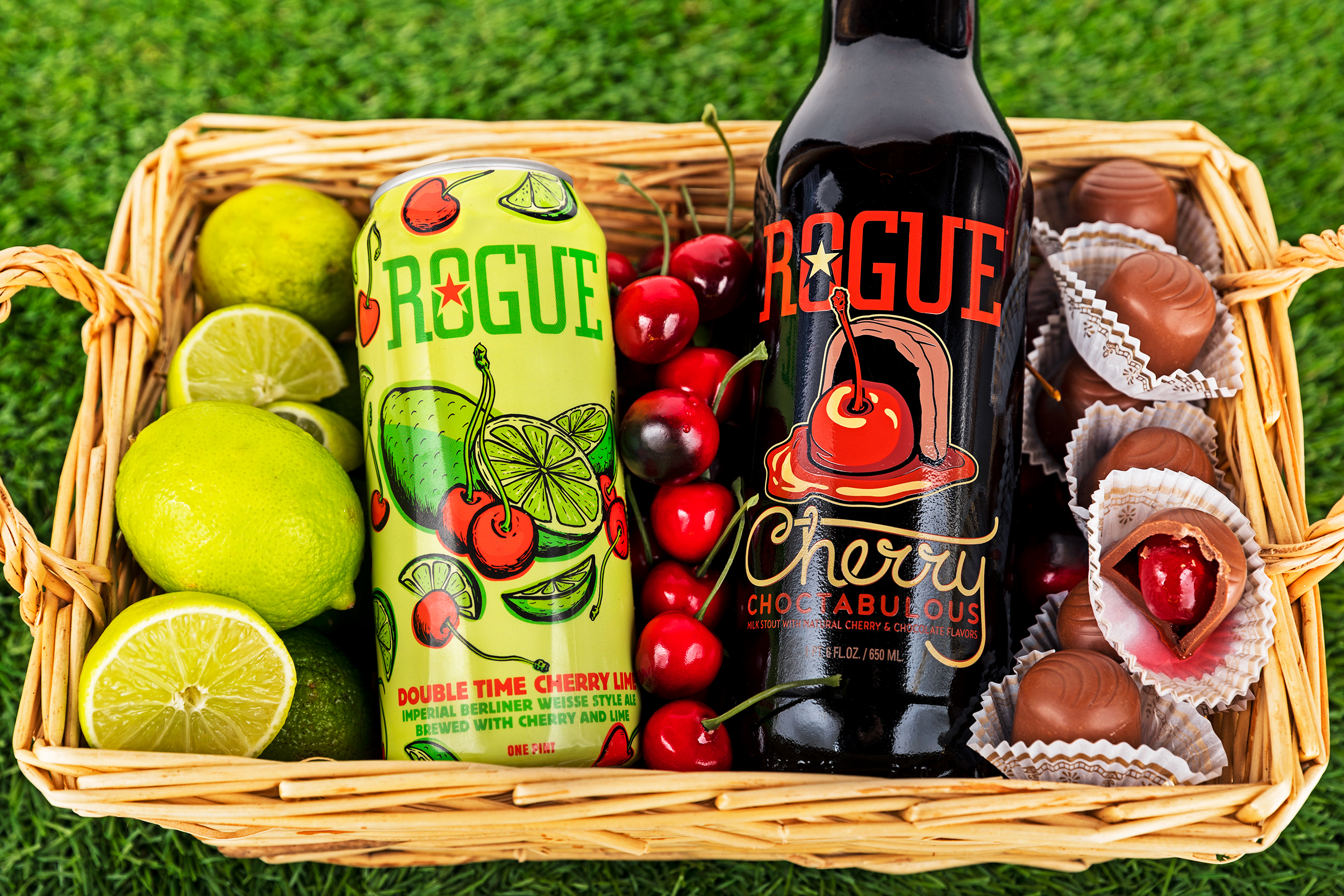 The third new fall seasonal from Rogue Ales is Double Time Cherry Lime, an imperial Berliner Weisse with cherry and lime. This beer offers a delicate balance of sweet cherries and tart lime for easy sipping during the busy season. The sour base sets the stage for the tart and sweet cherry notes to play off the citrus from the lime.
"Double Time Cherry Lime pushes the boundaries of beer," said Rogue Brewmaster Joel Shields, in a statement. "It mixes two unique styles for a naturally sour yet still sweet taste. This surprisingly refreshing and fruity beer will brighten up the cold and dreary winter days."
Here are additional details on the three new beer releases from Rogue. Use the Rogue Finder to find either of these three new beers near you this fall.
Santa's Private Reserve:
Style: Strong Ale
ABV: 8.1%
IBU: 20
Packaging: 22 oz bottle, draft
Availability: November
Cherry Choctabulous:
Style: Milk Stout
ABV: 8.4%
IBU: 30
Packaging: 22 oz bottle, draft
Availability: November
Double Time Cherry Lime:
Style: Imperial Berliner Weisse
ABV: 9.1%
IBU: 14
Packaging: 4-pack 16-ounce cans, draft
Availability: November