Victory Brewing Celebrates its 23rd Anniversary with Refreshed Packaging and New Beer Releases
|

Twenty-three years in and Victory Brewing has refreshed its packaging and adds three new beers to its year-round lineup. The three new beers are Twisted Monkey, No Brainer IPA and Cloud Walker Hazy Juicy IPA.
On February 15, 2019, the brewery celebrates its 23rd year as it refreshes the brand's image on all packaging and marketing materials. The brewery also has added a hazy IPA to its assortment of beers.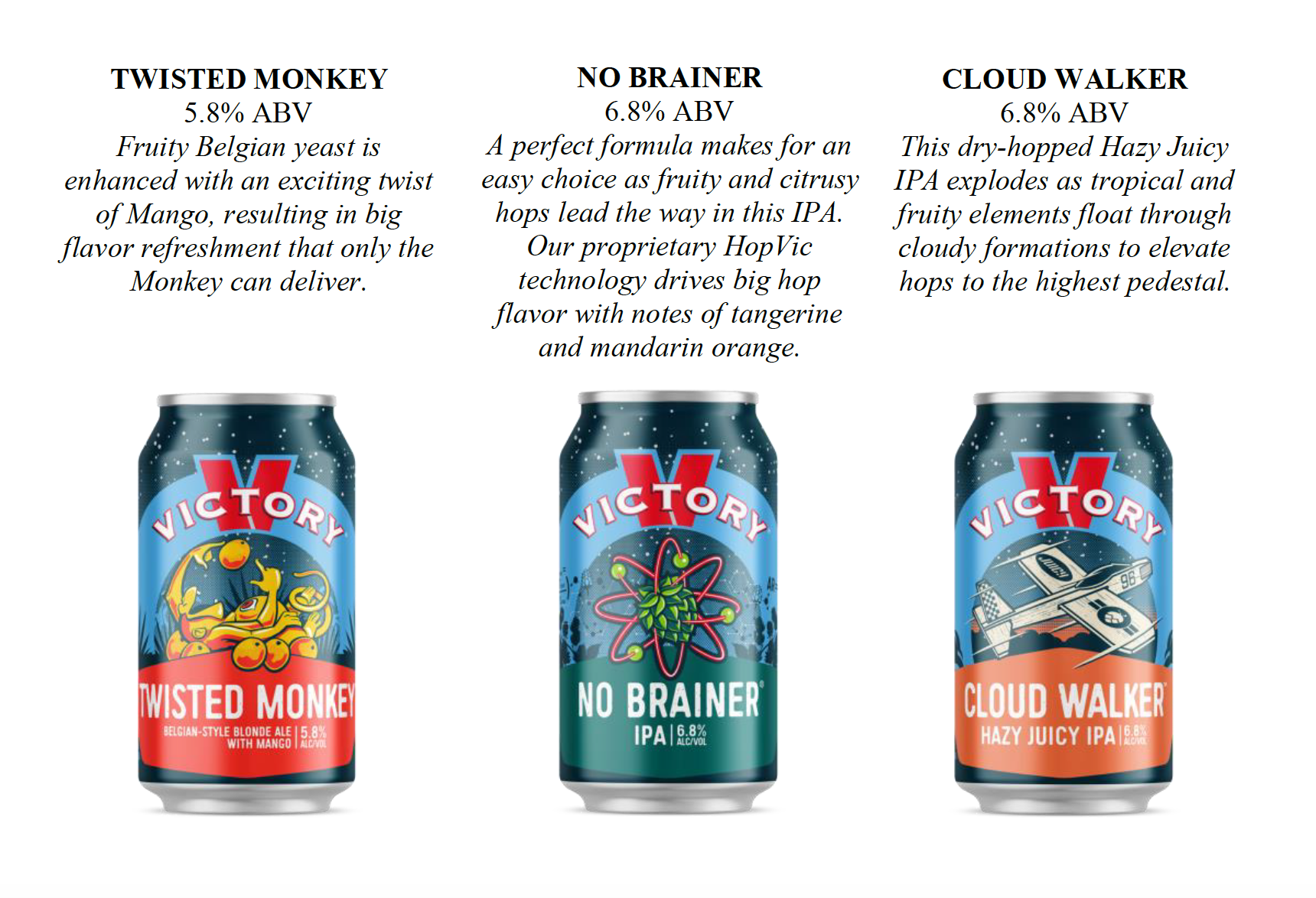 Here are descriptions of the three new year-round offerings from Victory Brewing.
TWISTED MONKEY
Fruity Belgian yeast is enhanced with an exciting twist of Mango, resulting in big flavor refreshment that only the Monkey can deliver. 5.8% ABV
NO BRAINER
A perfect formula makes for an easy choice as fruity and citrusy hops lead the way in this IPA. Our proprietary HopVic technology drives big hop flavor with notes of tangerine and mandarin orange. 6.8% ABV
CLOUD WALKER
This dry-hopped Hazy Juicy IPA explodes as tropical and fruity elements float through cloudy formations to elevate hops to the highest pedestal. 6.8% ABV