Zupan's Markets Partners with pFriem on Farm-to-Market IPA
|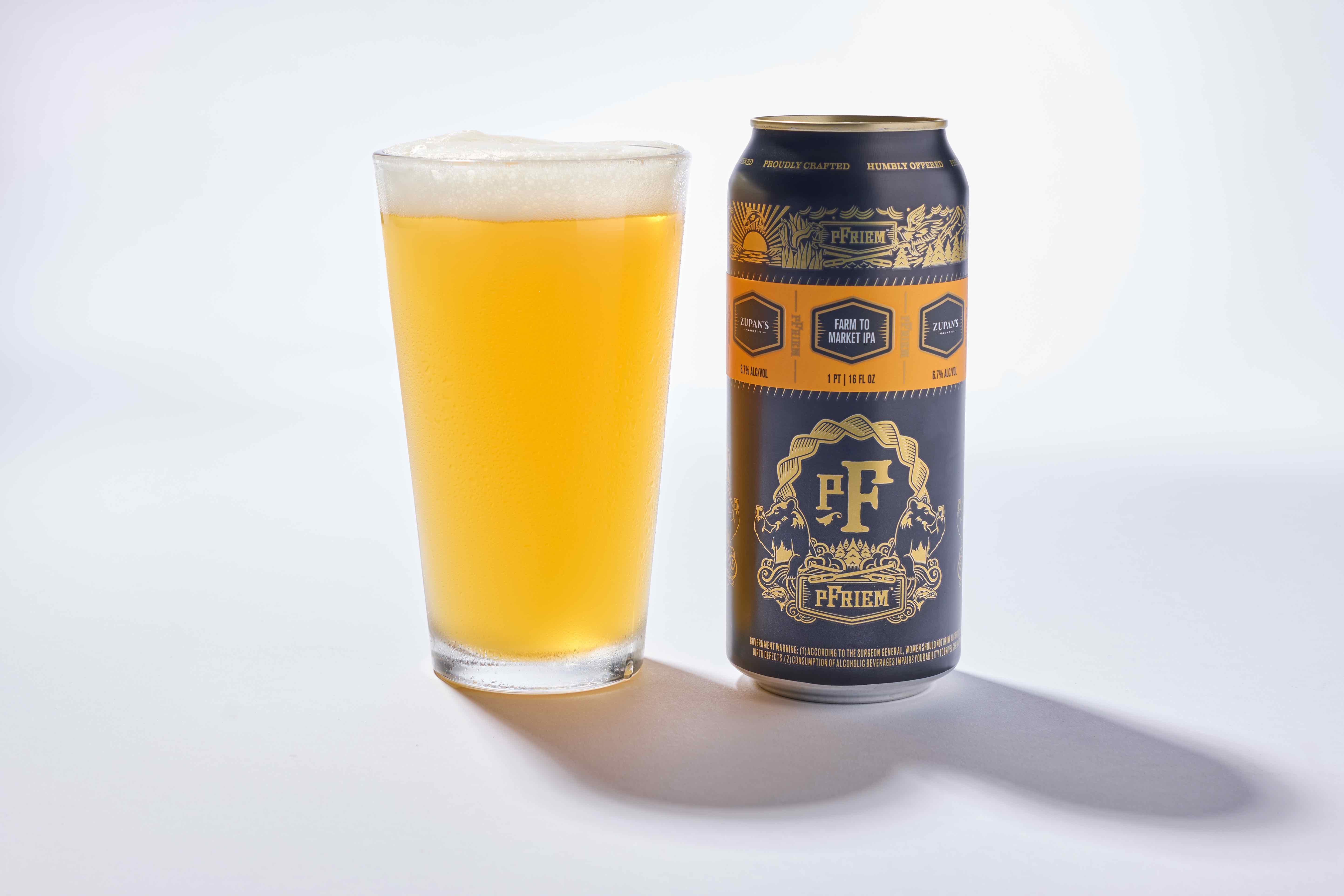 PORTLAND, Ore. – Zupan's Markets has partnered with Hood River's pFriem Family Brewers to release the 23rd Farm-to-Market beer in its private label line. This West Coast IPA is inspired by the Zupan's Markets experience and offers aromas of tangerine, kiwi and berry with a dry, crisp finish.
"We're thrilled to partner once again with pFriem Family Brewers for the 23rd installment of our popular Farm-to-Market series," said Zupan's Markets President and CEO Mike Zupan. "pFriem continues to be a leader in craft beer innovation, and we're honored to offer this Northwest hop-inspired IPA as part of our Farm-to-Market program."
The pFriem Family Brewers Farm-to-Market IPA is available at all three Zupan's Markets locations in 16-ounce cans for $15.25 (four-pack) or $4.99 for a single can.
pFriem Family Brewers is known for artisanal beers influenced by the great brewers of Belgium while staying true to homegrown roots in the Pacific Northwest.
"Sipping this tasty IPA is like wandering the aisles of Zupan's – there's crafty goodness at every turn," said Josh Pfriem, Founder of pFriem Family Brewers. "We value our continued partnership with Zupan's Markets, along with their ongoing commitment to bring customers exciting food and beverage choices from around the region."
Farm-to-Market Beer Profile
ABV: 6.7%
Tasting Notes: This beautiful IPA pours a bright golden color with intense aromatics of sweet oranges, tart pomelos and ripe kiwi. On the palate this beer dances brightly with hints of tropical fruit and bright hops, leaving you wanting another sip.
Pairing Notes: Citrus marinated pork chops, green papaya salad, Thai chicken larb with lime and fresh herbs and any bright, fresh and spicy flavors that will make your tastebuds sing!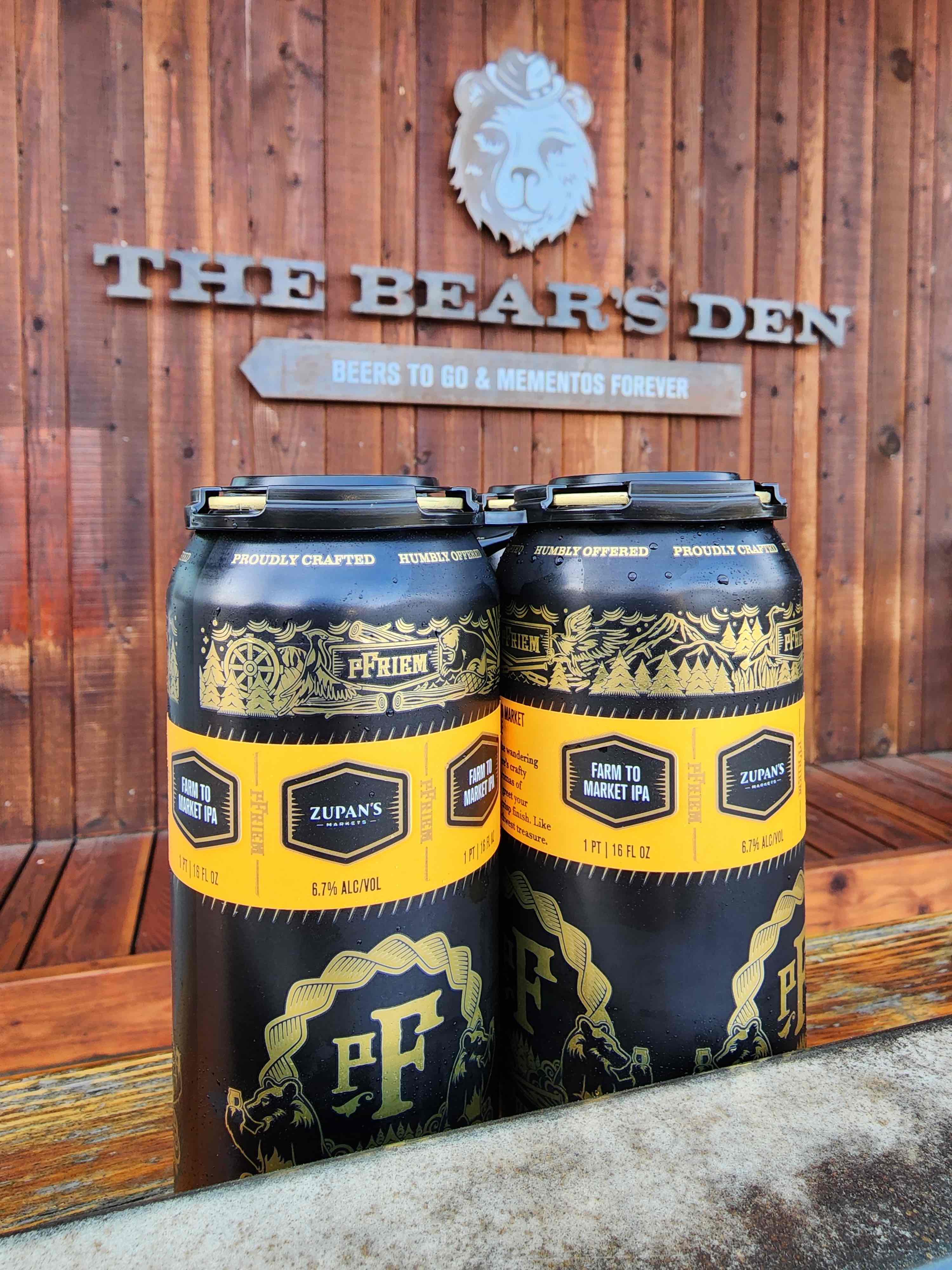 About pFriem Family Brewers
pFriem Family Brewers (pronounced "freem") is a Northwest and Belgian-inspired 15-barrel brewery and tasting room in Hood River, OR. Founded in 2012 by Josh pFriem, Ken Whiteman and Rudy Kellner. Best known for artisanal beers influenced by the great brewers of Belgium while staying true to homegrown roots in the Pacific Northwest, pFriem craft brews are unmistakably unique in both flavor and balance. For more information visit www.pfriembeer.com, or onsite daily at 707 Portway Ave., Suite 101, Hood River, OR 97031.
About Zupan's Markets
Founded by John Zupan in 1975, Zupan's Markets is a local and family-owned gourmet market that has served Portland's food-loving community for more than 40 years. Zupan's Markets has three locations that focus on quality, selling everything from the best meats and wines to the freshest produce, baked goods, gourmet deli products, specialty foods, flowers and more, always emphasizing locally sourced, artisan products when possible. For more information, visit https://www.zupans.com.