Whiskey Wednesday – Spirit Hound Distillers Straight Malt Whisky
|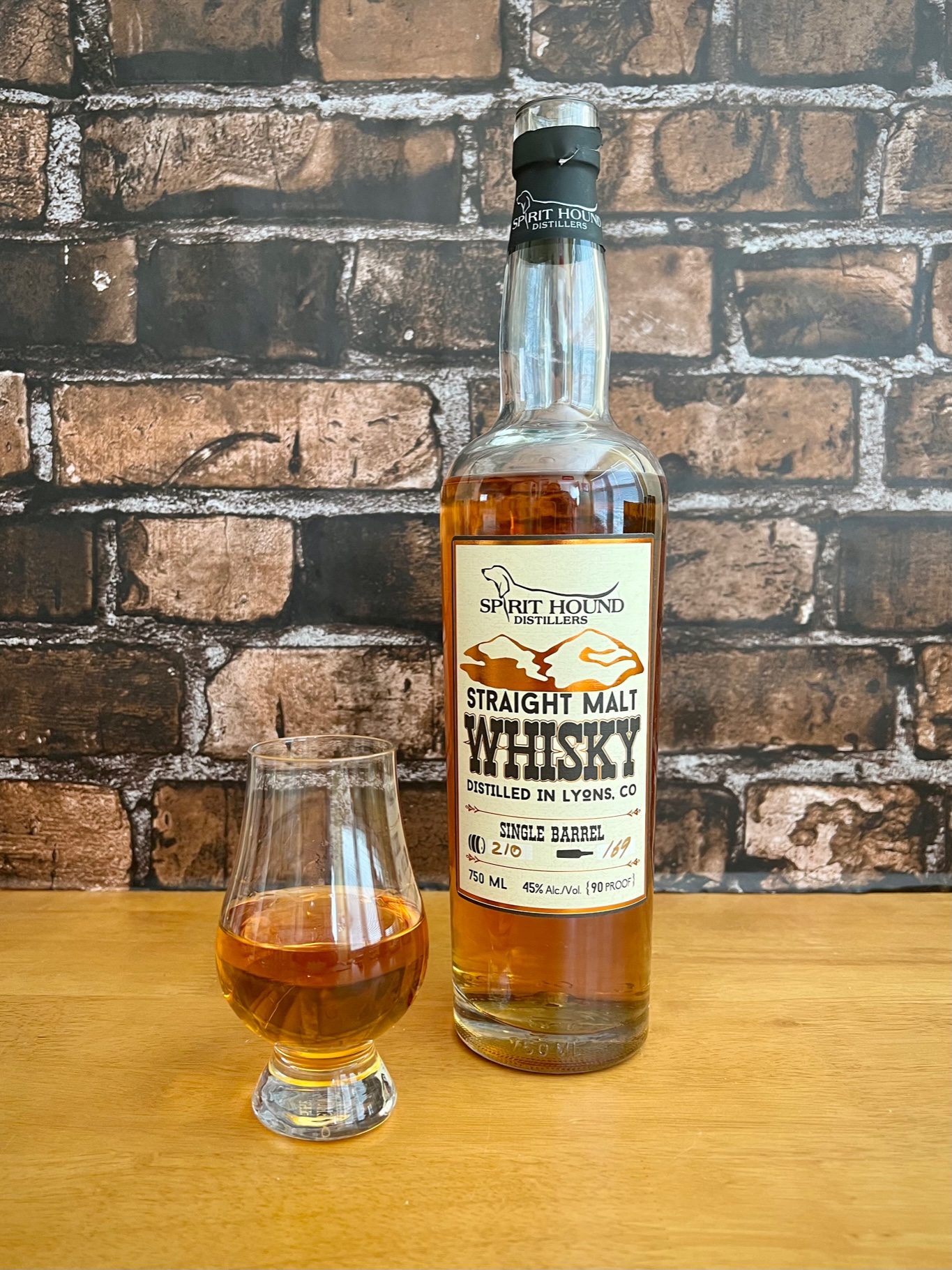 Entering a decade of distilling, Spirit Hound Distillers has its roots firmly planted in the foothills of the Rocky Mountains in Lyons, Colorado. One product that stands out in its portfolio is its Straight Malt Whisky that's 100% pure Colorado in a glass.
Spirit Hound Distillers was co-founded by Craig Engelhorn, Matt Rooney and Neil Sullivan in 2012 and the team incorporates traditional and classic recipes that come to life with local, hand-selected ingredients distilled through hand-built-from-scratch stills and distillation equipment in search of one-of-a-kind processes and flavors.
Now 10 years later the distiller has put forth an aggressive growth plans and the team at Spirit Hound Distillers recently named Brad Stevenson as its new CEO. Prior to joining the distillery team, Stevenson spent a decade at Founders Brewing Co. in Grand Rapids, Michigan where he oversaw the brewery's growth into all 50 U.S. states and 29+ international markets. In his new role, he will bring his experience to scale up the distillery for its long term growth plans.
"I will always be thankful for the experiences and relationships I shared with the team at Founders. I'm drawn to Spirit Hound as I see the same commitment to quality, passion and authenticity at Spirit Hound.  The opportunity for growth is exciting. Every spirit is distilled on two hand, built-from-scratch stills, designed and constructed by Co-Founder and Head Distiller Craig Engelhorn. I look forward to helping Spirit Hound scale up while ensuring their hand crafted approach, and dedication to quality remain." says Stevenson.
Stevenson takes the reigns at Spirit Hound as they are coming off a record setting year for the nine-year-old distillery. In 2021, Spirit Hound's continued investment in growth doubled whisky production, grew Colorado distribution 23% and began plans for a new building to triple production of its award-winning spirits and expand tasting room capacity.
With this expansion, it is likely that the distiller will expand its distribution, including its well-received and award winning Straight Malt Whisky. This whiskey is a labor of love for the Centennial State as 100% of the malted barley, 18% of which is peat-smoked, that goes into the mash bill is grown and malted in Alamosa, Colorado.
The bottle of Straight Malt Whisky that we sampled arrived from barrel 210 and bottle 169, all handwritten on the bottle's label. This one was aged for 3 years in full-size, charred American Oak barrels and cut with fresh Rocky Mountain water to be bottled at 90 proof. And to make each bottle a bit unique, Spirit Hound Distillers does not blend this whiskey so each bottle comes from one specific barrel.
Straight Malt Whisky pours a dark copper color in a Glencairn glass and from a few swirls leaves a few legs on the sides of the glass. The nose on this one is full of sweet vanilla, light baking spice and a touch of light smoke. This light smoke carries into the palate that melds well with the sweet caramel and spice flavors. It finishes with a bit of oak and some heat, a surprising heat on just a 90 proof whiskey as it reminded us a bit closer to one that is at 100+.
In addition to the its Straight Malt Whisky, Spirit Hounds Distillers also produces Single Barrel Bourbon, Honey Whisky, Spirit Hound Gin, Mountain Bum Rum, Sambuca and an un-aged version of its whisky called White Dog Moonshine.
Spirit Hound products are available in Colorado, Kansas and Nebraska. The tasting room is located on the St. Vrain River at 4196 Ute Highway/US Route 36 Lyons, CO and is a popular destination for lovers of distilled spirits and handcrafted cocktails.