Fremont Brewing Enters Non-Alcoholic Beer Market
|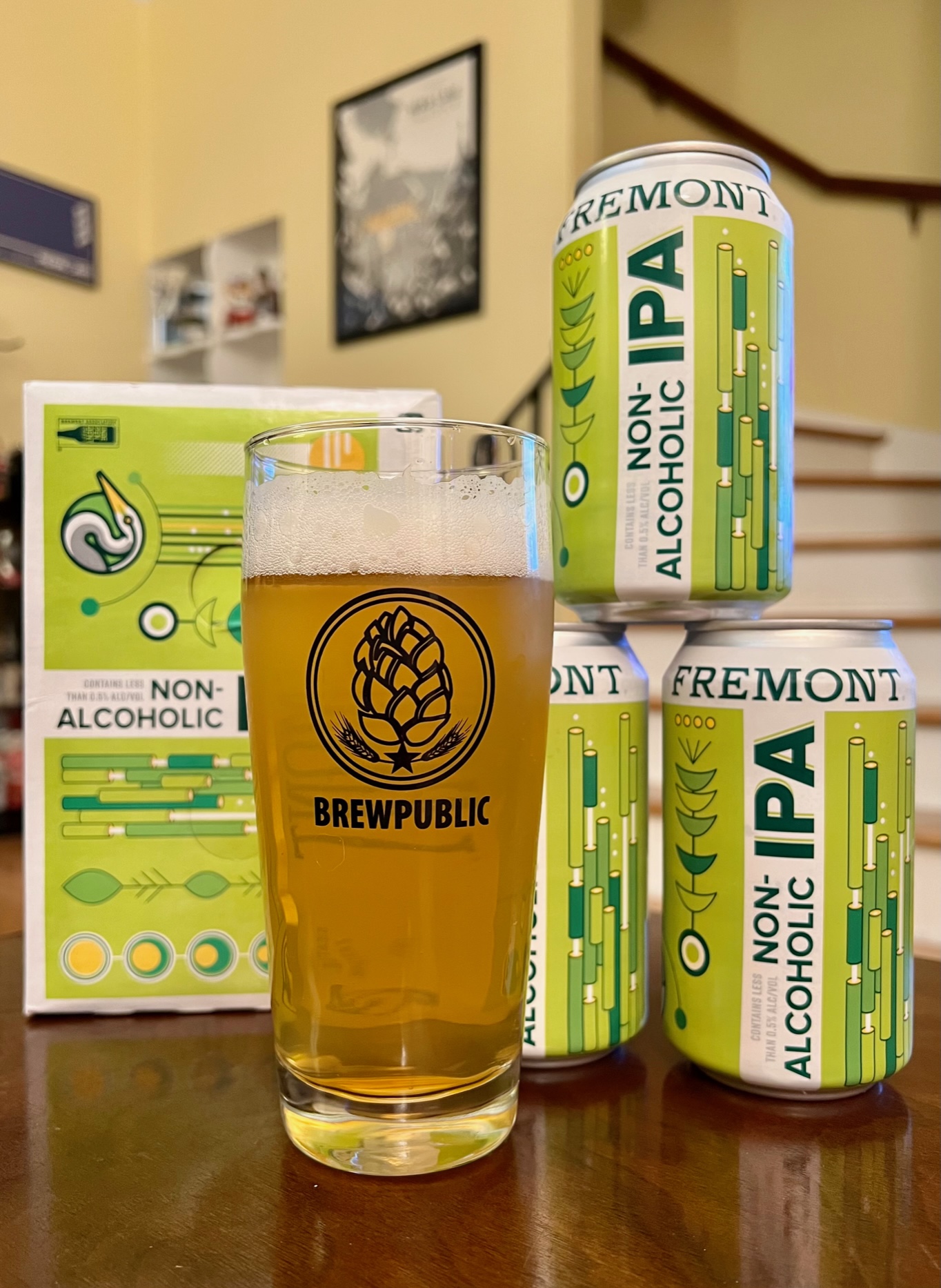 Seattle's Fremont Brewing has entered the non-alcoholic beer segment as it launches its Non-Alcoholic IPA. Packaged in 6-pack, 12oz cans, the new year-round Non-Alcoholic IPA is making its way to store shelves throughout the Fremont Brewing distribution footprint.
Taking on an IPA flavor profile that is non-alcoholic, Fremont's Non-Alcoholic IPA is brewed in a traditional way with 2-Row Pale and Carapils malt and with Citra and Citra Cryo hops. It offers full crips, clean flavor, just missing the alcohol as it comes in at the industry standard for NA beer, <0.5% ABV.
Fremont's Non-Alcoholic IPA pours dark yellow in color and is full of fruity and floral hop aromas with a touch of sweetness there as well. This sweetness continues over to the flavor that proceeds to a slightly bitter finish on a beer with 80 IBUs.
"We set out to brew a killer beer that we could enjoy during the day and not be slowed down," said Matt Lincecum, Fremont's Founder. "When we finally rang that bell, we put it in a can. Basically, it's just a good beer."
One thing we noticed when inspecting the can of Fremont's Non-Alcoholic IPA, is that it was not brewed in Seattle. The can's label states that it is brewed and canned at Octopi Brewing in Waunakee, Wisconsin. This happens to be a large contract brewing that is best known for producing beverages for Untitled Art.
Fremont Brewing's Non-Alcoholic IPA is beginning to his store shelves along the West Coast and Mountain West. The NA IPA is also available at the brewery's Urban Beer Garden located at 1050 N. 34th St, Seattle, WA 98103.