Partake Brewing Announces a New Brand Refresh
|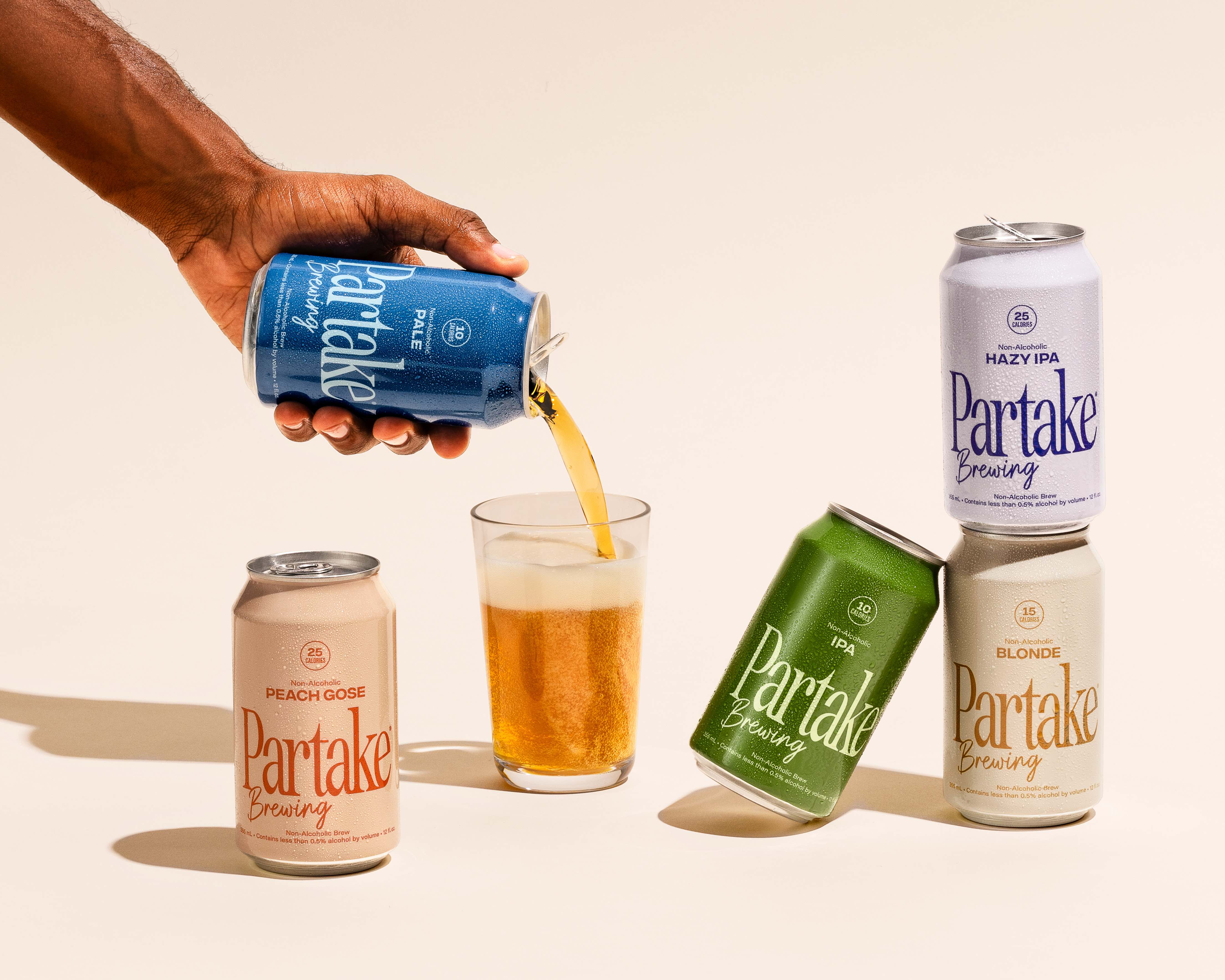 One of the leading non-alcoholic brewers is going through a new packaging brand refresh. Partake Brewing is upping its appeal with a new visual storytelling approach it hopes will bring more awareness to the non-alcoholic category and more specifically, to its brand.
The non-alcoholic category continues to grow and Partake Brewing is one of the category's leaders, especially when it comes to low-calorie non-alcoholic beer. Its entire lineup sits at between 10 – 30 calories each.
"We launched this refreshed brand identity to better reflect our personality and tell our brand story," said Ted Fleming, Founder and CEO of Partake Brewing. "Partakewas created to enrich the lives of those who want to squeeze everything out of their day. Our beers complement people while they're creating, musing, achieving, and more, without ever sacrificing taste or quality."
Partake Brewing's new look is said to be a commitment to visually showcasing the brand personality that is lively and sharp but lighthearted and passionate. Initial changes will be displayed across the company's logo and packaging portfolio that highlight key themes of inclusivity and authenticity while emphasizing the quality brewing process and premium taste that is low calorie. Now each beer will have a custom description as stated below.
IPA
The brew that started it all. Our signature IPA is a balance of light, malty and hoppy fun. With just 10 calories, it's the perfect companion for a session of birdwatching, a spirited game of bocce ball, or a barbecue with buddies.
Pale
With only 10 calories and a pile of international awards, this brew balances the slight bitterness of west coast hops with a touch of malty sweetness. With a deep amber hue, it offers a whole lot of crisp, citrus-y notes to see you through your campfire sing along, puzzle-solving, or roller disco.
Blonde
This fresh, full-bodied brew brings out the best in all of us with its toasty golden hue and only 15 calories. The perfect pairing while diving into your biggest DIY yet, or perfecting your backhand frisbee throw.
Peach Gose
The peach flavor is the appeal of this slightly sweet, yet pleasantly tart brew. A hint of coriander and a note of sea salt brings a hit of summer to this 25 calorie stunner. Best enjoyed while you compete in a game of beach volleyball, reminisce with friends, or cool off by the shore.
Hazy IPA
This juicy, smooth, not-too-bitter, 25 calorie quencher has a hint of apricot to keep you company as you listen to your record collection, tackle your latest whittling project, or join the neighborhood at the annual block party.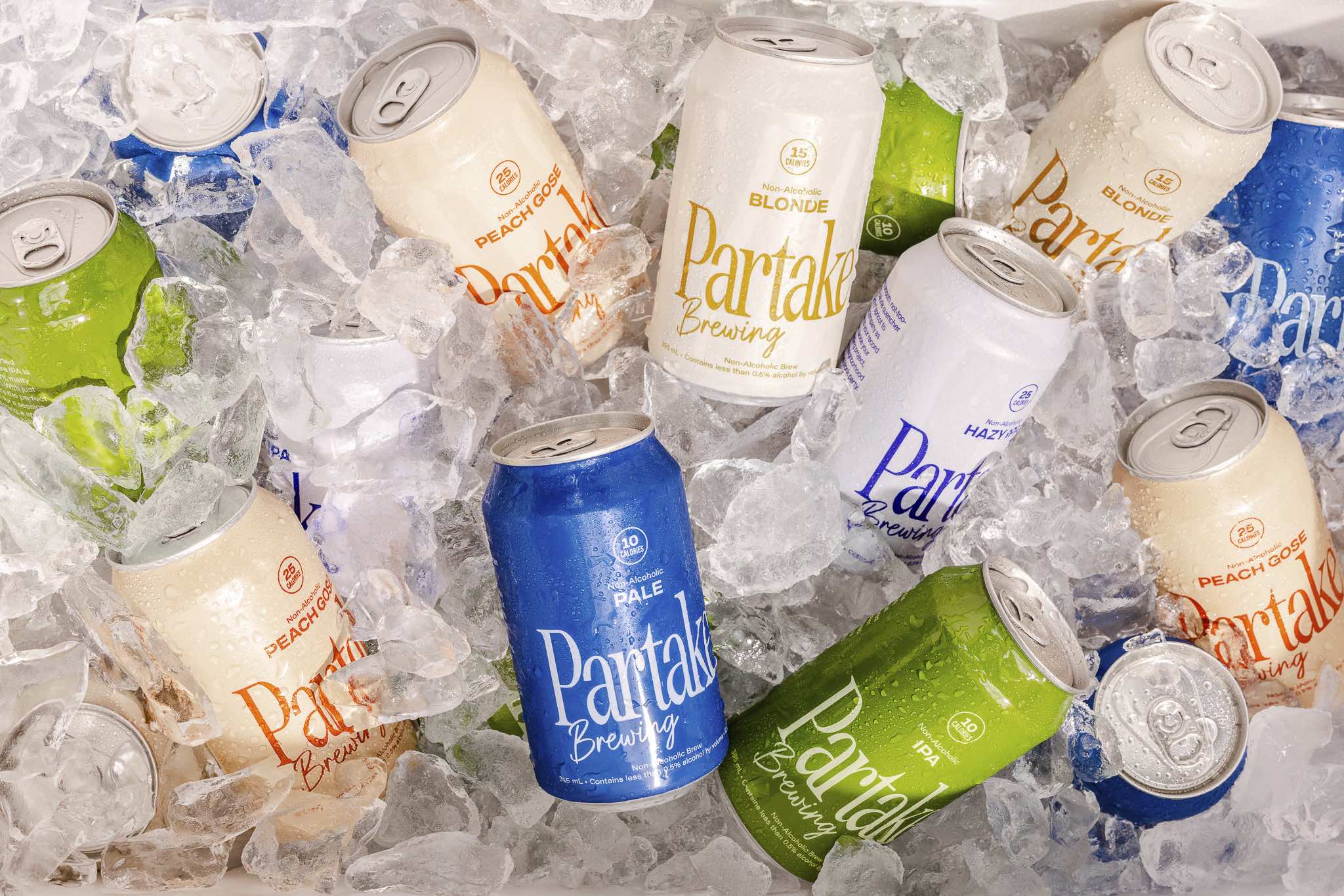 But the rebranding doesn't stop at its core, year-round beers. Its recently launched Hefeweizen, at just 15 calories, and its Red, Dark and Oktoberfest will also see new packaging.
New packaging is rolling out on shelves at independent and chain grocery stores around the United States and Canada. Partake is also available online and can be shipped directly to your door. To learn more, visit drinkpartake.com.