Portland Pickles Launches The Pickle Jar – Clubhouse & Retail Store in Downtown Portland
|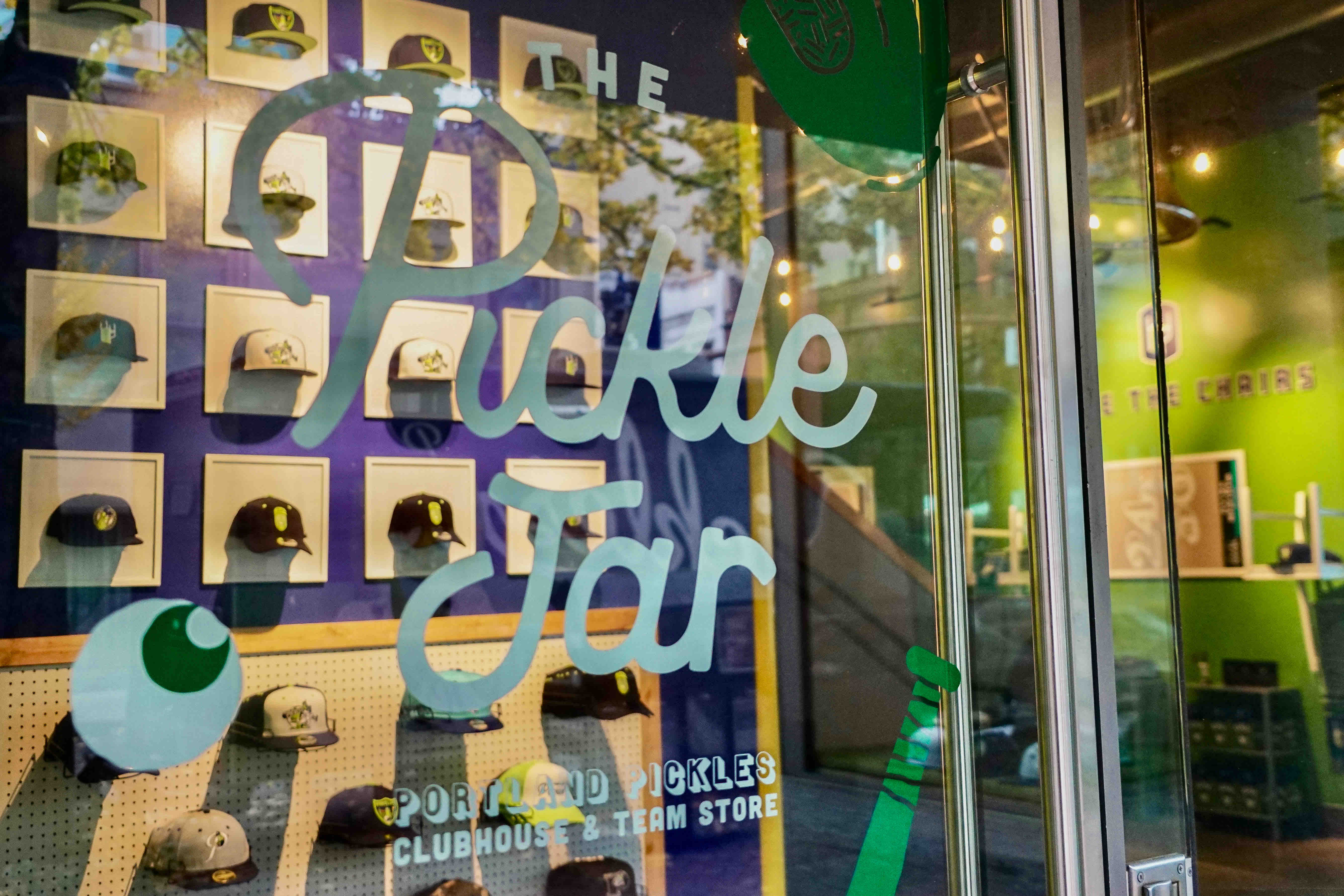 The Portland Pickles are set to open the doors to The Pickle Jar, its new clubhouse and retail store in downtown Portland, today at 11:00am. This new culture and community drive venue will host limited Portland Pickles merchandise drops and weekend programing that includes art shows, screenings, live music and more!
Investing in the local people and culture, The Pickle Jar is the Pickles' latest innovation that the organization states that it'll bring support and positive energy back to the downtown area of Portland. With the state of downtown these days, the Pickles will likely need a bit more than just support and positive energy to get things moving forward in this section of the Rose City.
The Portland Pickles are a collegiate wood-bat baseball team founded in 2015 and based in Portland, Oregon. The team is a member of the West Coast League and plays home games at Walker Stadium in Portland's Lents Park.
In 2017, FILTER Magazine co-founder Alan Miller founded COLLiDE sport, the sports division of his company, COLLiDE Agency, with Seattle Seahawks punter and Super Bowl XLVIII winner Jon Ryan. COLLiDE sport currently owns and operates multiple sports teams and leagues including the Portland Pickles, Cleburne Railroaders, Gresham Greywolves, Portland Gherkins, Willamette Wild Bills, Portland Rosebuds, Dallas Jackals Rugby and Wild Wild West League.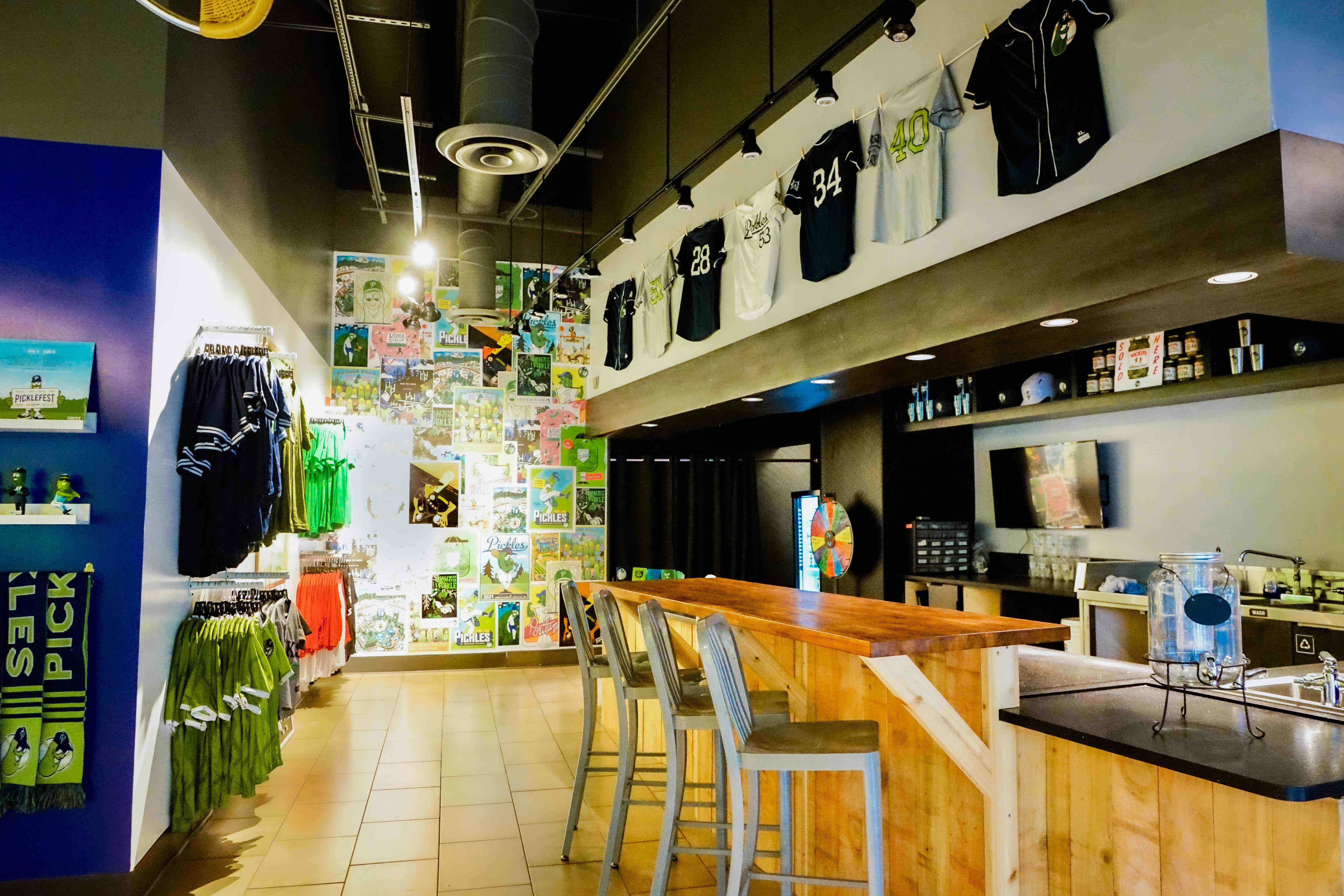 Though The Pickle Jar is the official flagship retail store for the Portland Pickles and sells new exclusive limited-edition product drops, it is a bit more than this. At night on the weekends, the new shop will host cultural programming and community-driven events for guests 21 and over. The mission of The Pickle Jar is to support downtown Portland and engage the Pickles community by bringing creative people, experiences and unique retail products back to downtown.
"The Pickles are committed to helping build back downtown Portland and revive our creative community," says Alan Miller, owner and operating partner of the Portland Pickles and founder of COLLiDE sport, in a statement. "We want to show Portland the same love and support they've shown us for years. With the opening of The Pickle Jar, we want to not only give fans a permanent place to get the latest greatest merch, but to also bring the community back together through baseball, beer, cultural events and much more."
Additional special events will be announced later and include live music, art shows, live sports game broadcasts, holiday festivities, release parties, tattoo bus and more.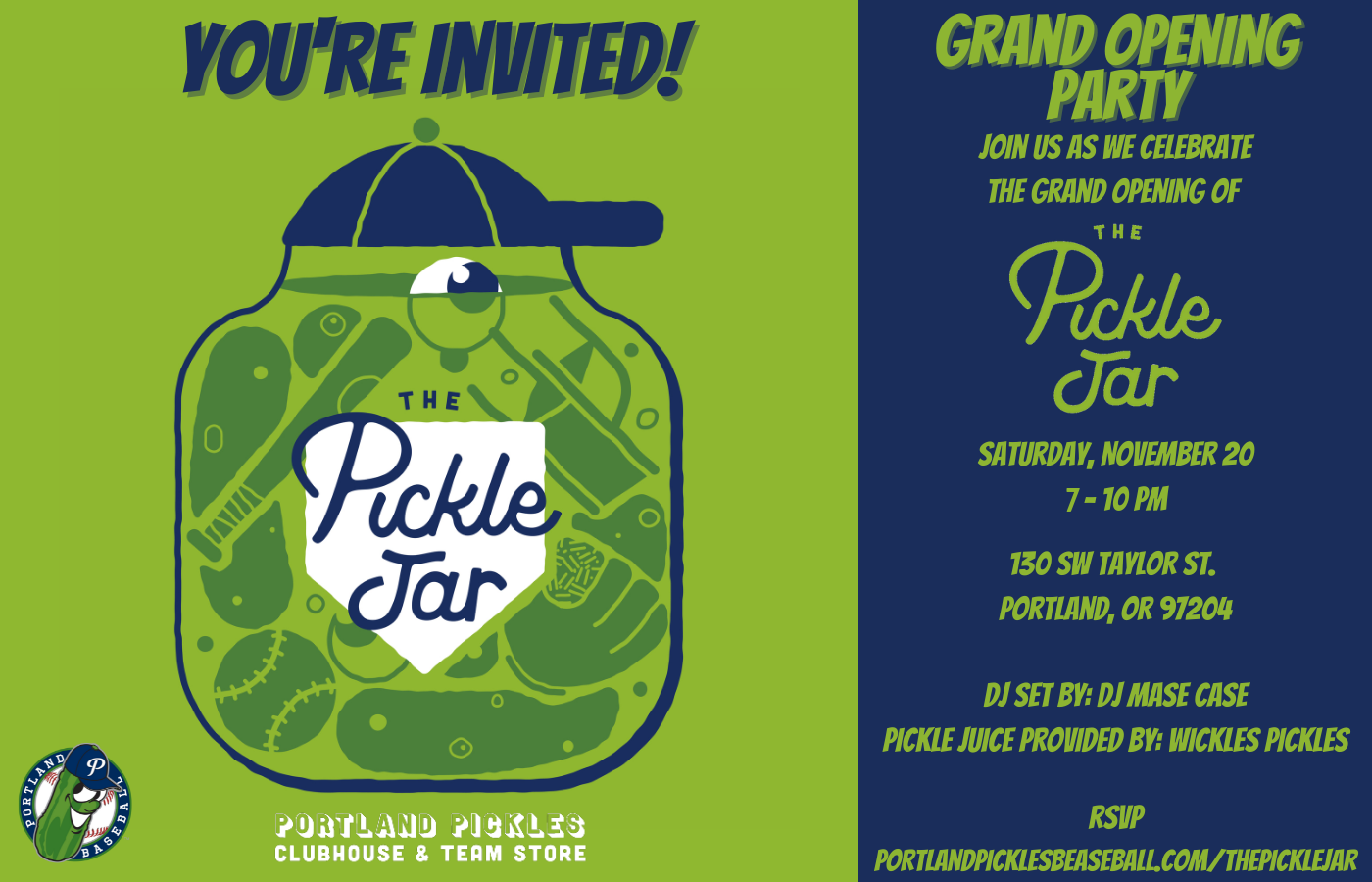 The Pickle Jar will celebrate with a grand opening event on November 20, 2021 from 7:00-10:00pm for those 21+. The hours of The Pickle Jar are Tuesday – Sunday from 11:00am-7:00pm with special 21+ events on the weekends from 7:00-10:00pm.
The Pickle Jar
130 SW Taylor St
Portland, OR 97204