Imperial Session Launches Pop Up Beer Dinner Series at Shift Drinks Makeshift Room
|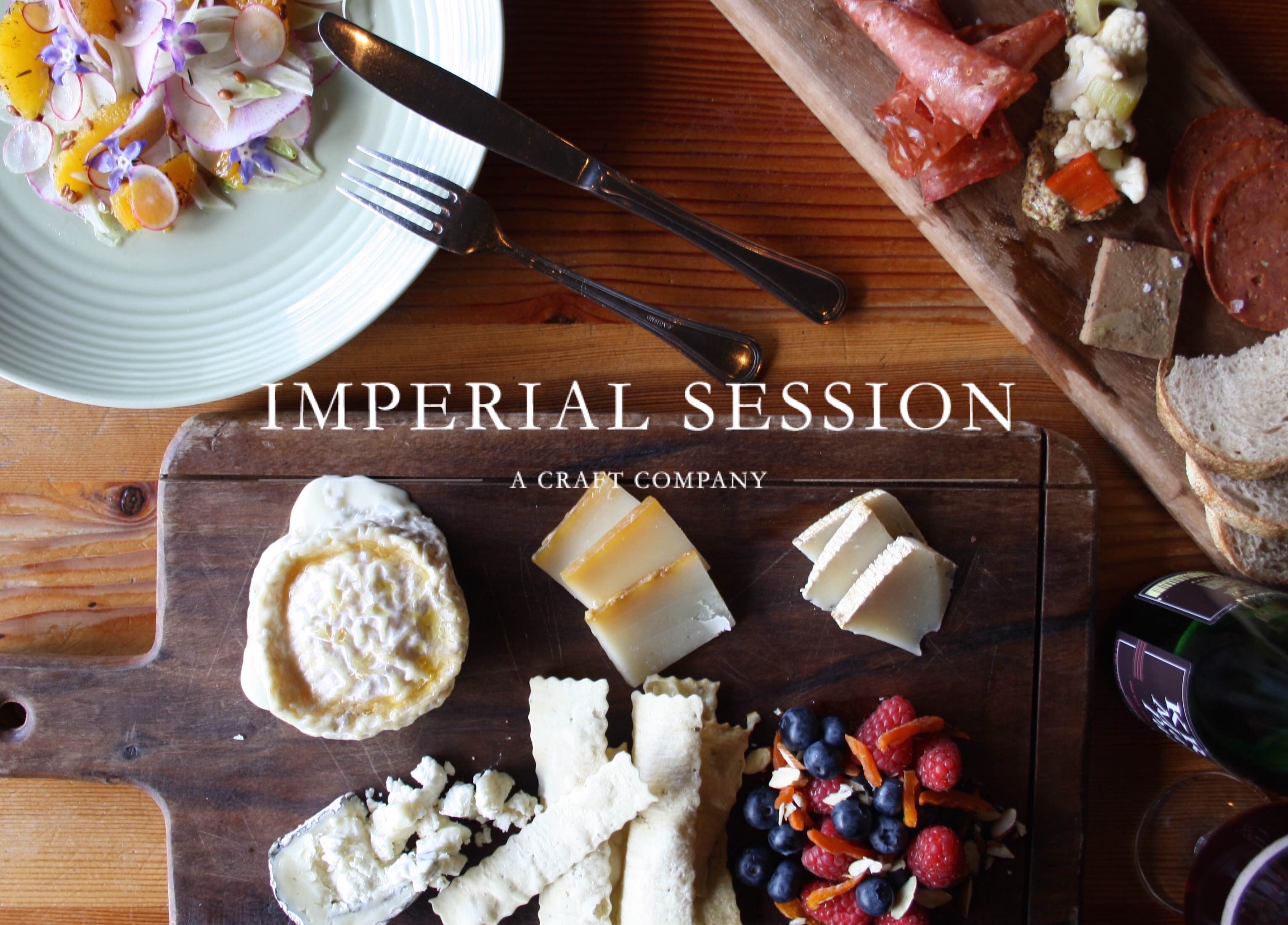 A new quarterly dinner series is set to launch from Imperial Session, a duo that is well versed in the local craft beer and food scene. Advanced Cicerone Ryan Spencer of Bailey's Taproom and Brewpublic contributor along with Chef Spencer Watari of Clyde Common and Pok Pok fame have partnered on this series that will focus on the art of beer and food pairings. The inaugural dinner in the series will take place on Sunday, September 18 at Shift Drinks in its Makeshift Room.
Seating for the dinner will begin at 7:00pm with dinner service to begin at 7:30pm. Tickets for the five course dinner are now available at  https://www.eventbrite.com/e/imperial-session-beer-dinner-tickets-26213879419, with a suggested cash donation of $55 paid at the end of the meal.
Here's the dinner menu.
Course One
Grilled corn, kewpie mayo, togarashi cracklin, and avocado puree
Trillium Pier
Course Two
Radish and turnip salad, caramel egg dressing, charged citruses
Breakside Carte Blanche
Course Three
Lamb perogies, mint chimichurri sour cream, peas, spring allium
De Garde/Heater Allen Doppelbock
Course Four
Sai oua sausage, fingerling potatoes, charred green onions, mushroom demi-glace
Holy Mountain The Goat
Dessert
TBA
Block 15 Kriek
Ryan and Spencer have collaborated on a tasting menu designed to break down the biases and commitments attached to "Brewer's Dinners". Commonly beer dinner events feature a single restaurant working with a single brewery. Often times these dinners are restrictive and lack the ability to truly showcase craft beer's diversity at the dinner table. The Imperial Session dinners offer guests the ability to experience a wide range of beer and food interactions without boundaries.
Event: https://www.eventbrite.com/e/imperial-session-beer-dinner-tickets-26213879419
Website: www.imperialsession.com
Twitter: twitter.com/imperialsession
Instagram: instagram.com/imperialsession
Shift Drinks – Makeshift Room
1200 SW Morrison St.
Portland, OR 97205