Rally Pizza Celebrates National Pizza Week with Loowit Brewing
|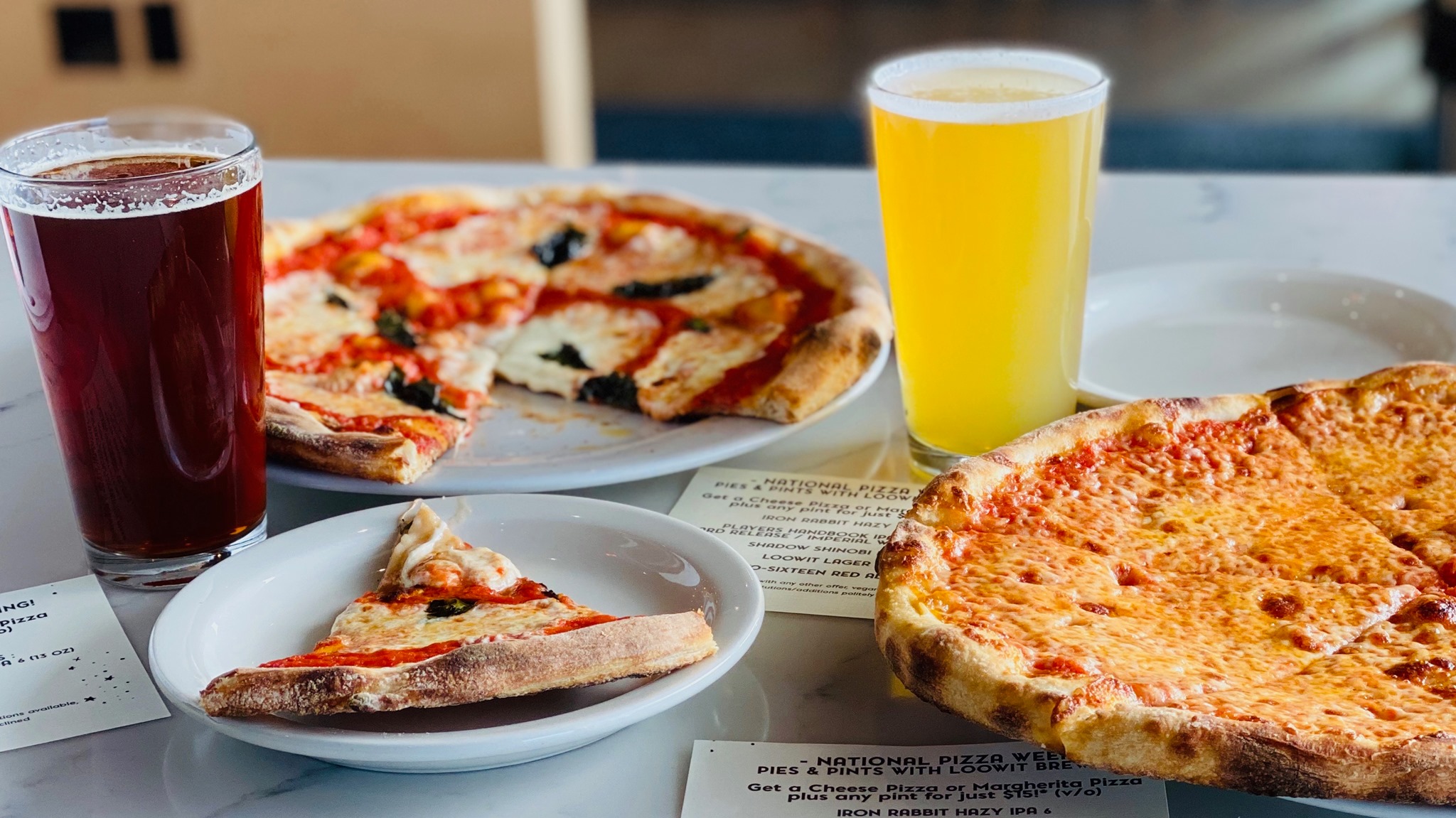 National Pizza Week kicked off at the beginning of the week and continues through Saturday, January 18th. To celebrate this week of one of our enjoyable foods, Rally Pizza has been featuring Pies + Pints with Loowit Brewing all week long.
Nearly 3-1/2 years ago, Rally Pizza opened in The Mill, an updated shopping center on East Mill Plain in Vancouver. The husband and wife team of Alan Maniscalco and Shan Wickham took the leap to open this pizzeria in shopping center that is also home to and excellent bottle shop and beer bar, Ben's Bottle Shop. Prior to opening Rally Pizza, Maniscalco spent ten years at the highly regarded Ken's Artisan Pizza in Southeast Portland, a place that he co-founded with Ken Forkish. Now Maniscalco has brought his flavorful Neapolitan style pizza to Vancouver.
All week long Loowit Brewing has taken over all five taps at Rally Pizza to offer some great pizza and beer combinations. Get a classic Margherita or Cheese Pizza (vegan options available) with a pint of Loowit beer for only $15 all week long!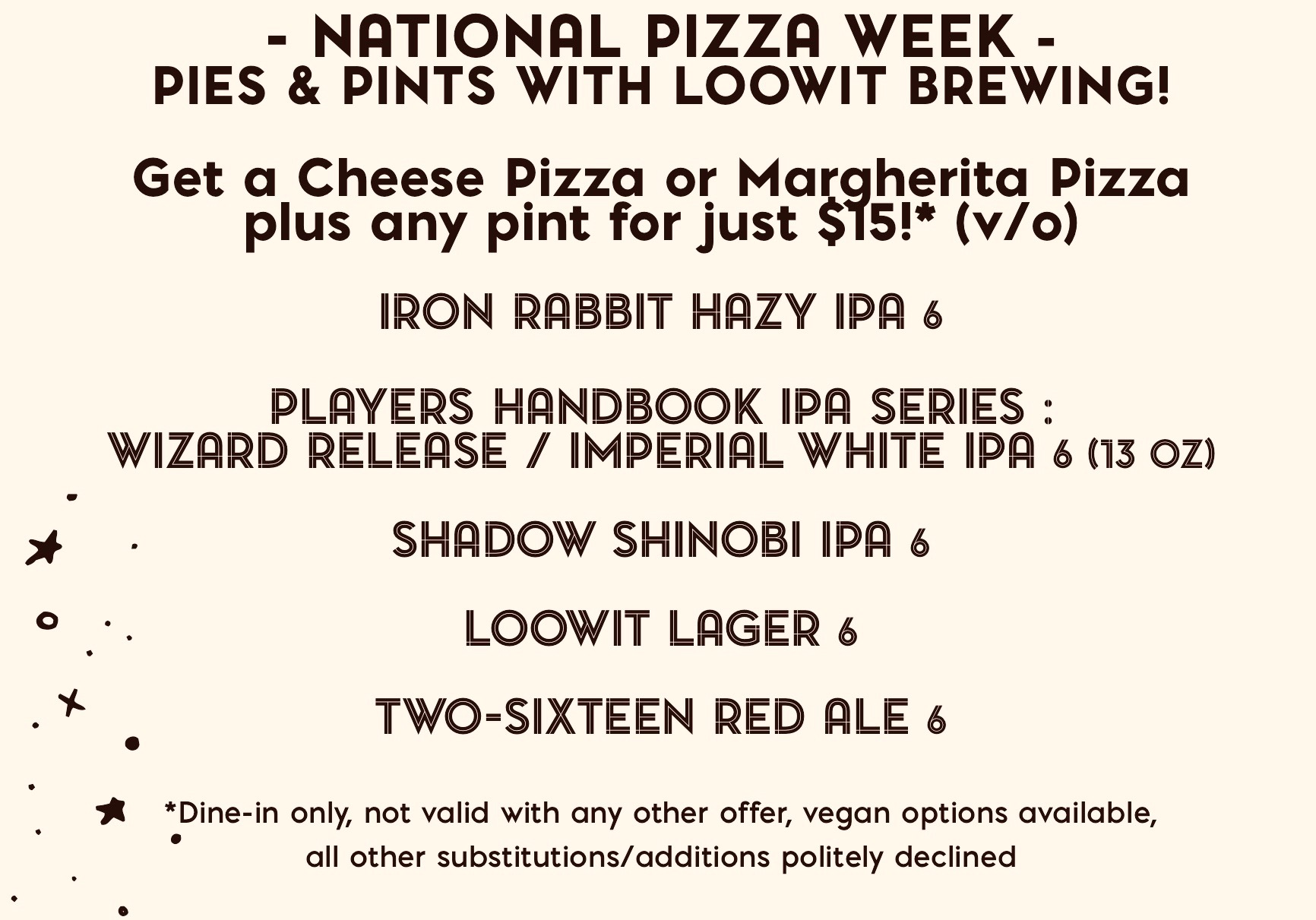 And if you swing by Rally Pizza tonight, January 16th, Jason Green will be in the house repping Loowit Brewing from 6:00-9:00pm.
Rally Pizza
8070 E. Mill Plain Boulevard
Vancouver, WA 98664